A unit of Russian agents specialising in sabotage and assassination, the explosion of a weapons warehouse in the Czech Republic, poisonings in Britain and Bulgaria, diplomats expelled in Prague and Moscow: these are all ingredients that would fit perfectly into a spy thriller.  But this particular story is not fiction. It began many years ago, and it is still unfolding.  And the last chapter may not have yet been written. Inspection of the site of the explosion at an ammunition wareouse near Vrbetice, Czech Republic, on October 20, 2014
The story begins in a forest in the east of the Czech Republic. In quick succession, two months apart, on 16 October and 3 December 2014, two explosions destroyed warehouses in Vrbetice (Zlin province), not far from the Slovak border. The warehouses contained 58 tonnes of weapons and ammunition worth an estimated 40 million euros. The blast was so powerful that the windows of several buildings in the nearby village were completely shattered.
Was the entire stockpile destroyed? Could more explosions follow?
As a safety measure, the local authorities decided to close off access to the area and quickly evacuated the surrounding villages. Two local men who worked at the depot were missing. Their remains were found more than a month later by investigators who concluded that it was probably an accident. At the time, it was perhaps too early to establish a link between this event and the war in eastern Ukraine, opposing the Ukrainian army and pro-Russian separatists supported by the Kremlin. The weapons were perhaps intended for the Ukrainian military fighting Russian regular troops, mercenaries as well as pro-separatist irregular forces.
It has been speculated that the weapons may also have been readied to be shipped to Syria to be used by combatants fighting against the régime of Syrian president, Bashar el-Assad.
Be that as it may, the cache of weapons and ammunition destroyed in the Czech Republic belonged to Emilian Gebrev, a Bulgarian arms dealer who became seriously ill six months later after a stay in a hotel in Sofia. His son and business partner also fell ill.
These events took place in April 2015. At first, it was thought that simple food poisoning was to blame. But according to new evidence recently revealed by the Czech secret services, it is much more likely that they were poisoned with an as yet unnamed chemical substance.
A surveillance camera in the underground car park used by Gebrev's company, Emco next to the Sofia hotel complex, filmed two men approaching Gebrev's car presumably to smear the poison on the door handles.
Now, the Czech authorities say Russia was definitely involved and it's pointing the finger at two familiar faces. The Russian secret agents charged with the Salisbury poisonings in England in 2018 : Alexander Mishkin and Anatoly Chepiga.
The pair were also caught on CCTV in Salisbury and accused of using the nerve agent 'Novichok' to try to kill former Russian double agent Sergei Skripal and his daughter.
They survived but a local woman, Dawn Sturgess died after picking up a discarded perfume bottle with the poison on it.
On their return to Russia, Alexander Mishkin and Anatoly Chepiga had claimed on state television that they were sports nutritionists and that they had gone to Salisbury to visit the cathedral and nearby Stonehenge.
STATE TERRORISM
For years, the cause of the deadly blasts deep in a Czech forest remained unexplained until very recently.
A key piece of evidence came when Czech investigators found an email requesting permission for two men to inspect the warehouse. Attached were scans of the men's passports which claimed they were from the National Guard of Tajikistan and gave false names : Nicolai Popa and Ruslan Tabarov.
The pair had been spotted by Czech intelligence and identified as Ruslan Boshirov and Alexander Petrov when
they arrived in Prague on October 11, 2014.
On October 13, they traveled to Ostrava where they checked into a hotel near the arms depot and left the country on October 16, the day of the explosion, using the same passports.
In fact, four other Russian agents were involved in this sabotage and present at the scene, a few hours before the explosion. Two of them, Alexey Kalinin and Evgeniy Kapinos, arrived in Ostrava by car from Budapest on October 10. And then, on October 11, Nikolay Ezhov and Andrey Averyanov, arrived from Vienna to join the other four.
The whole operation was apparently directed by the two highly placed operatives, Kalinin and Kapinos, who landed in Budapest under their own names but with diplomatic passports, allegedly carrying mail in the diplomatic pouch for the Russian embassy.
Kalinin is assumed to have been supervising Anatoly Chepiga and Alexander Mishkin who most likely masterminded the attack in the Czech Republic.
THE FALLOUT
On 17 April 2021, Czech Prime Minister Andrej Babis revealed his suspicions during a hastily arranged news conference : "Based on clear evidence obtained during the investigation by our security services, I can say there is well-grounded suspicion about the involvement of officers of the Russian intelligence service GRU, Unit 29155 in the explosion of the ammunition depot in the town of Vrbetice in 2014".
Before dawn on April 18, Czech activists splashed the walls of the Russian embassy in Prague with ketchup to symbolise the blood of the victims of the explosion. The accusations of a Russian attack on the Czech Republic unleashed strong emotions and created the biggest crisis in relations between the two countries since the fall of communism.
General Petr Pavel, former Chief of Staff of the Czech army and former Chairman of the NATO Military Committee commented via twitter : "This action, carried out by members of a special military intelligence unit against a civilian facility of a sovereign state, is an open act of aggression and I am not afraid to call it state terrorism", before concluding : "We have to take a very firm stand against this and protect our security. Alone and in cooperation with the Allies."
The Czechs gave 18 Russian diplomats, most of whom were members of the FSV (foreign intelligence service) their marching orders. This was an echo of the wave of tit for tat expulsions after the Salisbury poisonings. Russia's foreign ministry said the allegations are absurd but Britain said the Czechs had exposed the lengths Russian intelligence will go to. The following day, Russia retaliated by expelling 20 staff at the Czech embassy in Moscow. A great classic of diplomacy.
Twenty four hours later on 19 April, the EU expressed support for the Czech Republic's expulsion of Russian diplomats. The EU's Foreign Policy Chief, Josep Borrell read out the official statement : "These diplomats have been identified by Czech intelligence to be Russian military service agents. The European Union stands united and in solidarity with the Czech Republic."
Meanwhile, a Kremlin spokesperson called the Czech accusations "groundless" and accused the West of a "massive anti-Russian psychosis". Tensions had deepened as Russia deployed thousands of troops and military hardware on the Ukrainian border. There is also the case of jailed opposition leader, Alexei Navalny which only adds to the tension.
The Russian president is trying to whip up support at home, says analyst Ian Bond who was a member of the British diplomatic service for 28 years before joining the Centre for European Reform as director of foreign policy in 2013. His area of expertise is Russia and the former Soviet Union : "Putin hasn't had a particularly good 12 months; Russia has one of the highest excess death rates from Covid-19 in the world, the economy is pretty stagnant and the IMF is forecasting that it will stay pretty stagnant for a while. And the protests about the arrest of Navalny in January 2021 were the largest Russia had seen in quite a long time."
But things didn't stop there; on 19 April, the Czech government decided to exclude the Russian State Atomic Energy Corporation Rosatom from a multi-billion euro tender to build a new unit at the Dukovany nuclear power plant by 2036. In the same breath, the Czech Republic announced it was giving up the purchase of Russian Sputnik V vaccines.
Some countries have already expressed their solidarity with the Czech decision, such as the United States and the United Kingdom which said it was reserving its decision on a more elaborate response for a later date.
Latvia too has already expressed its solidarity through a tweet by Foreign Minister Edgars Rinkévičs. "The subversive actions carried out by Russian agents are deplorable. […] The perpetrators must be punished."
The United States imposed new sanctions in April 2021 over alleged cyber attacks and other malign acts. The Czech Republic called for further measures from its allies to counter the Kremlin's interference.
SOLICITING EU AID 
The larger problem in all this however was that the Vrbětice affair could quickly take a European and Euro-Atlantic turn with all 27 EU member states risking being drawn into this dispute once Prague presented its evidence at European ministerial level.
On 20 April, Prague asked its European Union and NATO partners to also expel Russian diplomats, in a show of support and solidarity with the Czech Republic in its confrontation with Russia. The Czech interior minister said he had summoned the Russian ambassador to notify him of new measures.
The (acting) Foreign Minister Jan Hamáček spoke with his European counterparts on 19 April at the Foreign Affairs Council which was held by video conference.
As for Prime Minister Andrej Babis, he discussed the affair on 17 April until very late with Charles Michel, the President of the European Council, and intends to raise it at a European summit planned in June 2021, unless exceptionally re-scheduled.
The last time the EU sent its High Representative Josep Borrell to Moscow, he was humiliated by Russian Foreign Minister Sergei Lavrov, who declared that Europe "is an unreliable partner" and that three European diplomats from Germany, Poland and Sweden were declared 'persona non grata' and must leave Russia because they had participated in a demonstration in favour of the jailed Kremlin opponent Alexei Navalny.
As for any hopes of the EU standing up to Moscow on this and other matters, former Czech diplomat and MEP Petr Ježek seemed slightly downcast : "The precondition is unity within the EU and within NATO. And then, we can try to improve our instruments, our strategy and tactics. But frankly, we do not have many of them at the moment and it's quite difficult to cope with an unpredictable Russia and also with the growing influence of China."
However, several European countries are reportedly scrutinising their entry and exit records… The story is far from over.
GRU UNIT 29155
A theory generally considered plausible by international analysts is that the Russian intervention had a very precise military objective: to prevent the delivery of weapons to Ukraine. The warehouses were rented by the Imex Group, an import-export company in Ostrava, in order to stock weapons purchased by Emilian Gebrev, the Bulgarian arms dealer.
It is thought that the Russian intelligence officers planted a device in the consignment of weapons and ammunition that was meant to blow up when the arms were bound for Ukraine, but the device went off too early.
A disturbing coincidence however: ammunition depots in Bulgaria exploded at the same time as in Vrbětice according to the British specialist open-source investigative site Bellingcat which again suspected Unit 29155 of Russian military intelligence (GRU).
Since the Skripal affair in 2018, the name 'GRU' has appeared constantly in world headlines and cited by Western intelligence agencies and the media.
Bellingcat and the German weekly Der Spiegel have already successfully linked a number of events to Unit 29155. It is widely believed that this unit has been in operation since at least 2008 but that its existence became known publicly only as late as 2018.
In fact, Bellingcat's investigation established that it was exactly at this time, at the end of 2014, that Alexander Mishkin and Anatoly Chepiga received the medal of 'Heroes of the Russian Federation' from the hands of Vladimir Putin, for hitherto alleged feats of arms in Ukraine.
Another significant piece of information provided by Bellingcat is that the Czech operation was supervised personally by the head of Unit 29155, General Andrey Averyanov. He happened to be in Central Europe incognito at the precise time of the operation and flew back to Moscow just hours after the explosion.
It appears that this was the only known overseas clandestine operation for which the general was personally present. This is probably an indication of the significance of this particular mission for the Kremlin.
This unit of Russian military intelligence is suspected of carrying out, among other malign activities, a political destabilisation campaign in Moldova in 2016, of manipulating a pro-Serbian coup attempt in Montenegro the same year and of twice attempting to poison an arms dealer in Bulgaria in 2015.
Unit 29155 was even found to be active by Spanish intelligence during the 2017 demonstrations in favour of independence in Catalonia.
According to an investigation by French daily Le Monde in 2019, this unit which the New York Times had previously described as an "elite force", had even established a sort of rear base in the Savoie region of France. The overall impression is that this unit is made up of highly mobile special forces, capable of striking anywhere on Moscow's command.
Mark Galeotti is a Russia analyst at University College, London. He says that these incidents paint a picture of how this unit operates : " When we had the Salisbury poisonings, there was the shock and horror that in a time of peace, Russia would carry out such operations. Now, we can actually track that back and realise that this covert campaign had been going on for years beforehand. And also that in some ways, the Russians don't have quite as many of these operatives in this Unit 29155 which has been blamed for all these attacks, as we might have feared. So basically, the same figures keep cropping up. There are probably about 20 operational staff and maybe, 200 support personnel."
The fact that Unit 29155 has such limited personnel was also confirmed by Gerhard Mangott, another expert on Russian intelligence at the University of Innsbruck in Austria : "Ever since it was founded in 2018, it has probably only had around 20 active agents. They don't have many people compared to the other branches of Russian intelligence."
And during a speech at the Munich Security Conference in 2019, then chief of MI6, Sir Alex Youger said :
"You can see there is a concerted programme of activity – and, yes, it does often involve the same people", before continuing : "We assess there is a standing threat from the GRU and the other Russian intelligence services and that very little is off limits".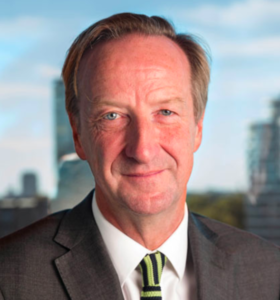 However, it has since emerged that a threat from an all-powerful intelligence unit ready to strike at Russia's enemies could well be overestimated. Nevertheless, its members are highly-trained Spetsnaz special force fighters who conduct sabotage and assassination missions.
And as such, Moscow deploys them when "the ends matter more than the means", according to Mark Galeotti, who goes on to explain that unlike agents from the FSB (internal security agency) or SVR (external intelligence service) who are known for their discretion, members of Unit 29155 will do anything it takes, including the use of unsubtle methods in order to achieve their objectives. "That's why their failures – including the botched assassination attempt on Skripal and the failed coup attempt in Montenegro – can appear unprofessional and leave traces that allow their perpetrators to be identified."
But ultimately, even if these missions fail, they still allow Russia to send a strong signal to other powers in Europe and beyond to say that they are there and can act not only on their own soil but whenever and wherever they see fit.
Russia analyst Ian Bond explained :"They (Unit 29155) seem to be extremely active in a number of parts of Europe and we've seen the assassination of the Chechen-Georgian separatist, Zelimkhan Khangoshvili in Berlin in August 2019. For this murder, a Russian is on trial in Germany and we've still got the MH17 (Malaysian Airlines) trial going ahead in The Hague, and we've had other Russian citizens assassinated elsewhere in the EU."
MORE SANCTIONS ?
The Czech event and the ensuing revelations could be a timely pretext to launch a new wave of sanctions against Russia. Some countries had already been asking for it as a protest against the reinforced Russian military presence in Ukraine.
Other ultra-confidential discussions took place between EU ambassadors in mid-April to consider new names to be added to the 'Human Rights' blacklist in a similar manner to the Magnitsky Act.
As a reminder, the Magnitsky Act, formally known as the Russia and Moldova Jackson–Vanik Repeal and Sergei Magnitsky Rule of Law Accountability Act of 2012, is named after Sergei Magnitsky, a Russian lawyer who became a symbol of the fight against corruption.
He died in a Moscow prison in 2009, probably due to severe ill-treatment. The bipartisan law, passed by the U.S. Congress and President Barack Obama in November-December 2012, is named after the lawyer because it came to apply financial sanctions and visa bans to Russian officials suspected of being involved in his death.
It was later applied in other contexts too. For example, in June 2020, it was used against a number of people accused of involvement in corruption and the murder of protesters in Iraq.
These discussions across Europe could also be intended for planning and initiating a coordinated reaction by the EU, should there be a serious or possibly fatal degradation in the health of Russian political opponent and fierce Putin critic, Alexei Navalny who had been on a prolonged hunger strike in his prison cell.
However, there may be one hitch; according to detailed analyses by a number of international jurists, there may be no adequate legal basis in European legislation today to implement such restrictive measures on individuals following a 'conventional military' type action on the territory of a member state.
This is provided for in case of a cyber-attack or use of nuclear, chemical and biological weapons, but not for a 'classic' explosion, even though voluntary, as was the case in Vrbětice. Unless of course, the action is qualified as a terrorist act, which would be extremely tricky for a foreign secret service anyway.
Also, from a practical point of view, this measure would probably have a predominantly symbolic effect as most of the incriminated officials are already on a blacklist for other acts.
European retaliation – if there is any – could therefore take the form of summonses to ambassadors and expulsions of diplomats in a more or less coordinated manner and of course, wide-ranging economic measures. At the Czech level, certain of these measures have already been taken.
CLOSURE OR CONTINUATION ? 
But however exceptional this clandestine operation may seem, Russian espionage has been active on Czech territory since the end of the 1960s, when the Soviet Union began to monitor the Prague Spring and regularly send spies and agents to suppress the democratic movement.
At that time, with an embassy of inordinate size, Soviet intelligence created and maintained a whole network of contacts, structures, traditions and roots.
In 2020, Czech police and counter-intelligence services obtained information from inside the Russian embassy that an agent may have come to Prague with the aim of making an attempt on the lives of two members of the city council who are highly critical of Russia. One of these is the mayor of Prague, Zdeněk Hřib, a member of the pro-European and pro-Eurozone Česká Pirátská Strana (Czech Pirate Party).
As recently as April 14 2021, Interior Minister and acting Foreign Minister Jan Hamáček proposed to organise a meeting between Joe Biden and Vladimir Putin in the Czech capital, before announcing that he was to fly to Moscow on April 19 to negotiate the delivery of doses of the Sputnik V vaccine… all that seems so far away now.
The revelations about the 2014 Russian mission in the Czech Republic has changed all that and marks a new crucial stage in the turbulent history of relations between Prague and Moscow.
And there is still an unresolved issue that could cause problems of sorts : Milos Zeman, the president of the Czech Republic is a declared pro-Russian; he has formally stated that he feels there is not enough evidence to accuse Russia of the explosion at Vrbetice.
On April 29, thousands of people demonstrated in Prague against President Zeman, calling him a "puppet" of Russia, against the backdrop of tensions in relations between Prague and Moscow with the expulsion of many diplomats from both sides.
"This president does not serve the interests of our country," said singer Michael Kocab, who was one of the negotiators for the departure of the Soviet army from Czechoslovakia in 1991 and who has just circulated a petition for Milos Zeman to be "tried for high treason".
In two months' time, the 30th anniversary of the final departure of the last Soviet soldiers from their Bohemian garrison, will decidedly be celebrated here in a very particular context.