You'd be right to expect a yacht show such as the one that took place in the Principality of Monaco in September 2019 to put on show an array of the most beautiful boats in the world.
However, this famous event is also an opportunity to display everything related to the yachting industry. From a single maritime rope, to a several hundred million euro ship… everything here can be bought.
No wonder a company such as U-Boat Worx displayed one of their flagship mini submarines.
Based in the Netherlands since 2005, U-Boat Worx has grown to become the largest private submersible manufacturer in the world. Their large range of products consists of 20 different models, and has changed the norms of private submersible ownership
According to the company, sitting at the controls of a C-Explorer submersible is among the most awe-inspiring adventures anyone could imagine.
Witnessing underwater life first-hand with a C-Explorer submarine with its 360° panoramic view can only be described as "out of this world".
These state-of-the-art submarines are used for private exploration by yacht owners, but are also deployed as tourism submarines from cruise ships and high-end resorts. Equipped with the scientific toolkits available in the extensive options list, the C-Explorer submersibles are also unbeatable in the field of research and other professional applications.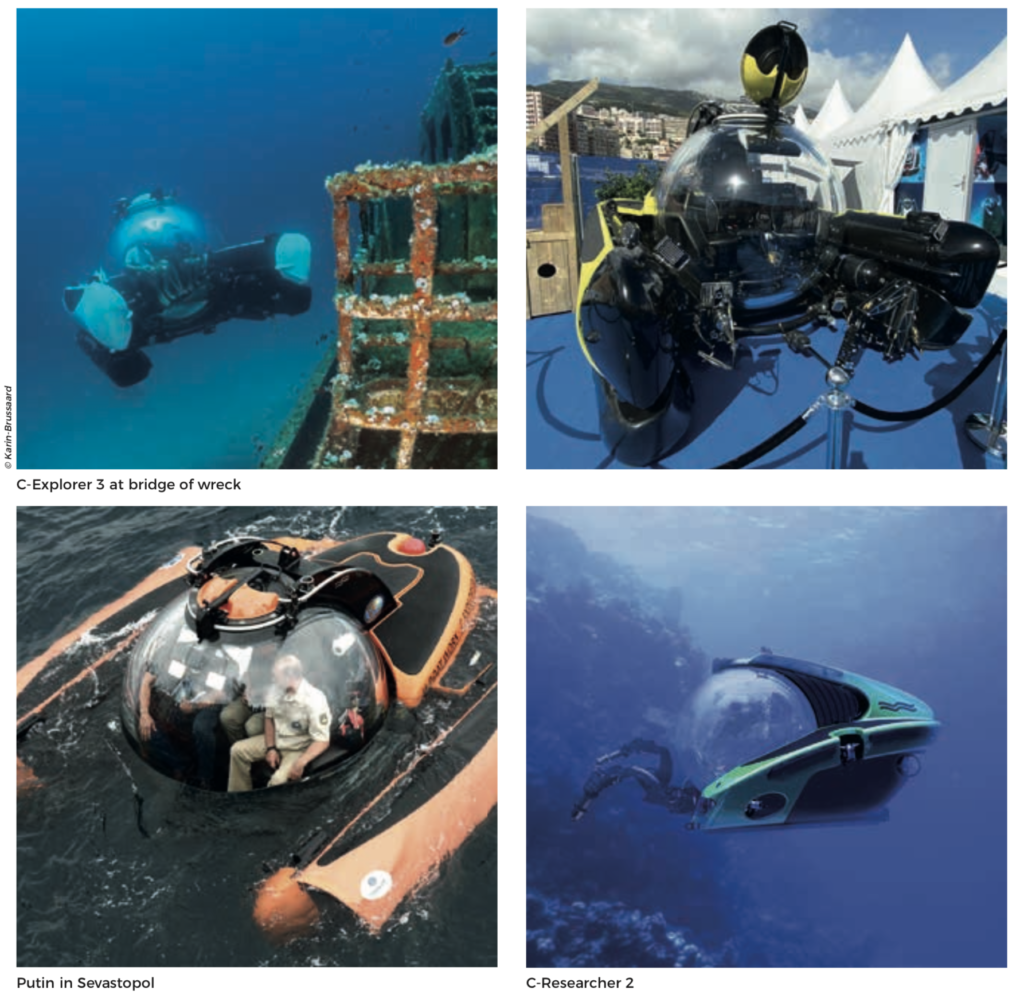 One has the complete freedom to explore dive sites that have never been visited by recreational or professional divers, or unmanned submersibles equipped with cameras. Thousands of unexplored wrecks, numerous species, and dazzlingly beautiful coral reefs lie, waiting to be discovered.
Click below to read October's edition of Europe Diplomatic Magazine