European countries have arguably the most developed social security systems in the world, and social rights are carefully defined and protected by EU treaties.
Equal opportunities and access to the labour market for all citizens, fair working conditions, social protection and inclusion for the most vulnerable are just some of the rights established. Despite the common values, their maintenance and improvement is in most cases the responsibility of individual Member States.
Similarly, diplomatic families are a fairly small group within the population, but they also need attention and special protection. The guardians of the welfare of these families are usually the family departments of the foreign ministries (if they exist) and, at EU level, the EU Family Office of the EEAS.
In addition, the European Union Foreign Affairs Spouses, Partners and Families Association (EUFASA), an international non-profit association (AISBL) under Belgian law, is a network of 22 independent national associations that for almost 40 years has sought to bring together the associations of diplomats' spouses in Europe and to support their concerns and rights at a unified level. EUFASA's activities began in 1985 when the Italian spouses' association ACDMAE organised the first symposium in Rome.
I recently had a very interesting meeting with Ms. Ginette KELA, Family Officer at the European External Action Service (EEAS) and responsible for family policy, and Mrs. Carolina Gallardo Di Girolamo, wife of an EU Ambassador, member of the European Union Family Network (EUFN) and participant in EUFASA conferences.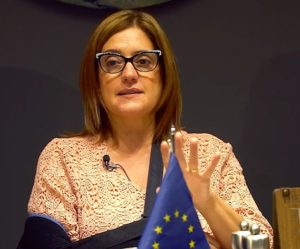 Both stressed the need for more action and support as the Foreign Service is under increasing pressure at both national and EU level. Diplomats are a narrow group of people who rarely receive serious support at trade union level, as they are mostly seen as a privileged group with a luxurious life full of benefits. However, the reality is far from that and the stereotypes that have been spread over time are not favourable to this category of civil servants.
However, we are in the 21st century, where we have long left behind the 'traditional' family model, where the man has to take care of the family and the woman is the one who takes care of the children and the household. The younger generations want equality, a career and an independent life, which is often no longer possible when couples go on diplomatic missions abroad. Diplomatic partners need to be protected, integrated and supported to maintain their professional relevance abroad.
Pension contributions and future earnings are an important factor when considering a foreign posting. The minimum number of years of contributions required to get pension rights varies widely from country to country (from one year to 35 years in Europe), but clearly, diplomatic partners' social insurance schemes are regularly interrupted by their assignments abroad, so that the minimum contribution level is usually not reached. The international mobility experienced by most diplomats' spouses leads to long-term interruptions in their careers and years of work, and their pension rights will also suffer, unless otherwise provided for.
According to a survey conducted by EUFASA, the vast majority of diplomatic partners are highly qualified professionals with at least a bachelor's degree. The same survey also found that most diplomatic partners want to pursue their careers and be financially independent of foreign ministry officials. The opportunity to work is one of the most important desires expressed when moving abroad. A job during a posting is an important part of their identity, and having their own income is important for their sense of independence and security.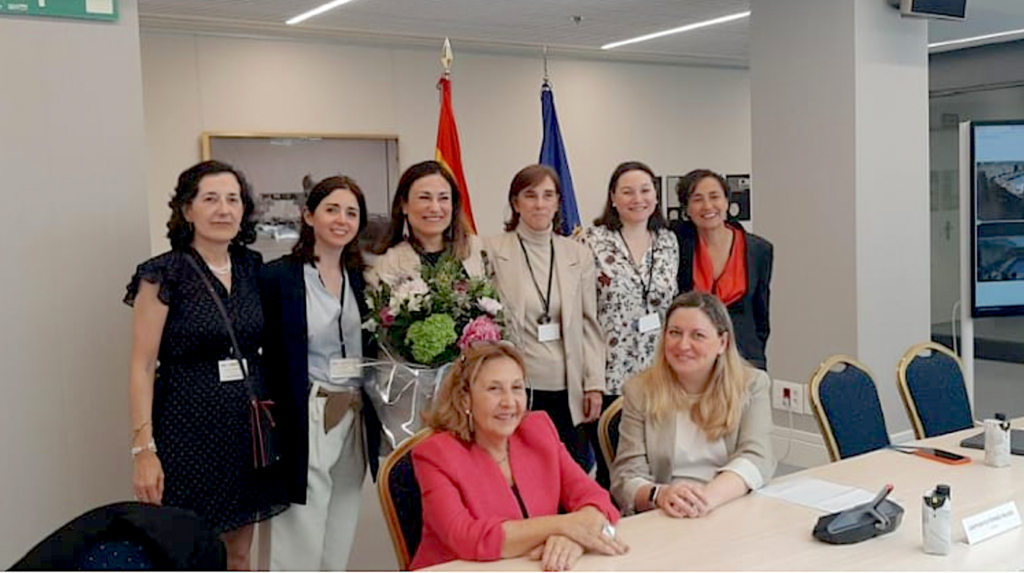 However, this can only be achieved if there are bilateral agreements allowing for a working status. Currently, the EU has only two such bilateral agreements, with Honduras and New Zealand.
Within the EU, spouses can work if they are EU citizens, but they will most likely have to give up their diplomatic status if they are hired. All this makes the situation quite complicated, and today there are more and more diplomats who do not want to move or go abroad unaccompanied. Women and men do not want to be perceived as just 'tag-along spouses', which is mostly meant pejoratively, and are increasingly concerned about their future. They want to continue to contribute to society and maintain their independence.
Today, there are significantly more women in the diplomatic service, so the number of male diplomatic spouses is increasing, although men are even less willing to give up their independence and take on the role of supporting partner.
Another EUFASA survey found that 40 per cent of diplomats would leave the foreign office if their work negatively affected their family, with more men confirming that their wives would do so. A study of the German Foreign Service found that the frequent moves diplomats face take a higher toll on the private lives of female diplomats, who are more likely to remain single or get divorced than their male counterparts.
Only a very small proportion of diplomatic partners reported having been assisted by their foreign ministry in finding work during the assignment. Some foreign ministries give priority to local employment of diplomatic partners in embassies or consulates, but usually these jobs are below the level of their academic training and tend to be poorly paid.
One model that is gaining momentum these days is the 'Dual Career' model, where both partners consider the possibility of pursuing a career and engaging in activities they find meaningful and fulfilling while living a diplomatic life. In some cases they are both diplomats (in the same country or in another), in other cases the spouse has managed to secure a job abroad (which is increasingly possible, especially after the pandemic years). The interest in mobile careers and jobs that can be done from anywhere in the world seems to be in vogue today, and for spouses of diplomats this is like a breath of fresh air and a real opportunity for a different and much better professional reality.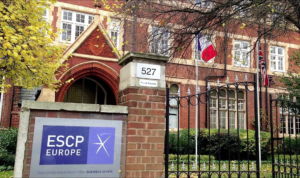 Recently, the British Foreign Office collaborated with ESCP Business School London, King's College London, Loughborough University and Aarhus University on a recent study that examined how dual-career diplomatic couples manage the difficulties of frequent relocation. The study shed light on how gender roles and career identities are expressed, challenged and resolved within the institutional framework.
The study concluded that equality is a crucial value and objective for dual-career diplomatic couples, based on interviews with 27 couples where one partner is a British diplomat. The study found that the most desirable situation is when both partners are actively employed.
Some countries have recognised the toll that this nomadic diplomatic life takes on all involved and have taken effective measures to minimise the challenges and impact on their lifestyle. In very few cases, they successfully offer some kind of protection and support (mostly in Scandinavian countries). The Belgian Diplomatic Family Association (BeFamily) has contacted a number of legal experts on Belgian pension law to provide a comprehensive overview of the options available for the pension rights of diplomats and their partners under the Belgian legal system. Monitoring the developments of this case and its possible outcome would be interesting, since it concerns one of Europe's foreign ministries that does not offer any kind of pension contribution to diplomatic spouses.

In most cases today, diplomats still have full control over the partnership-related remuneration they receive in their own names and bank accounts. For this reason, the total financial dependence on the MFA official and the lack of pension entitlements have been one of the main concerns of partners in recent decades.
The EUFASA survey found that most diplomatic partners cited finding a job abroad and losing pension and social security rights as some of the most worrying aspects of diplomatic life abroad. Experience from European countries shows that progress in introducing pension schemes for diplomatic partners is often a difficult and lengthy process that depends on political will or requires unanimous agreement of member states at the EU level.
Besides paying attention to work permit regulations or pension entitlements, health insurance and psychological counselling are also important, as Ms. Kela said at our meeting.
The Family Office she heads, which is responsible for more than 5,000 EU staff (including EEAS staff in Brussels and in Delegations, as well as EU Commission staff in Delegations), tries to provide solutions and support for diplomatic families. It now offers a comprehensive guide for spouses and partners. Same-sex partners are treated by the EU institutions as fully equal to married couples and enjoy the same rights and benefits (if married or registered as a stable non-marital partnership if marriage is not possible).
In addition, a psychologist is available for counselling and there are officers on duty around the clock in all EU Delegations. The EEAS Family Office is relatively new (since 2020), but it aims to improve the lives of diplomatic families.
Every spring, before the diplomatic rotation, training and seminars are offered so that families and spouses are better prepared and have realistic expectations of their lives when they are posted. Ms Kela gives advice and some general guidelines necessary for a successful and fulfilling life abroad. She points out how important it is for diplomatic couples to stay together, the importance of psychological support and the importance of school integration for diplomatic children.
According to a EUFASA survey, 30% of all respondents had tried or considered seeking counselling during their service because they were under constant pressure, felt lonely, had failed professionally and had lost their sense of purpose. These feelings were significantly heightened during the years of the pandemic, when the situation worsened for many families.
Between December 2020 and April 2022, EUFASA's research department conducted two online surveys to investigate resilience, personal burnout and organisational support during the Covid-19 pandemic. Of the approximately 400 respondents, mostly partners of diplomats representing a European country or the EU (EEAS), most were women (around 75%). The survey found that the resilience of diplomatic partners was low in the first year of the pandemic and improved slightly by 2022. People often experienced personal burnout, which was many times higher than in many stressful professions, such as hospital doctors and nurses or social workers.
Among the stressors, 55 per cent mentioned home education, while others added separation from family members or working from home. Almost all said that organisational support and communication from the MFA were inadequate during the pandemic. At the end of 2020 – beginning of 2021, 26 per cent of respondents did not know at all about the support they had received from their MFA, and only a quarter felt they had received enough support and information. It would be important to provide spouses with timely and trustworthy information through a family office. Often spouses are not even aware of most of the benefits they could claim. Both the risks and benefits of emergency relocation should be carefully weighed before separating family members. Separation from loved ones can often have a negative impact on the mental health of workers and their family members. Adequate housing, for example, with enough space to work remotely, should also be high on the agenda.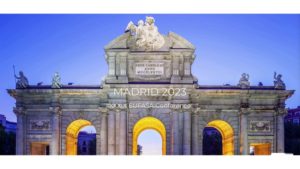 Studies have shown that diplomatic families, and especially the partners of diplomats, have developed various coping mechanisms over time to manage these times of great stress. Strong social support, keeping busy with work, staying active, encouraging new hobbies or volunteering were among the strategies mentioned.
At the 2021 Annual EUFASA Conference in Lisbon, members formally adopted the 'Declaration of the Rights of Families in Foreign Service', a legally non-binding document that aims to align and harmonise the different practises and standards in the various national foreign ministries regarding families in foreign service. The document, which has been signed by all member associations except Finland, includes 22 articles relating to various aspects of daily life, from travel reimbursement, health care and education to spouses' rights and special support situations.
The well-being and mental health of diplomatic partners, and children in particular, were the focus of the 39th Annual General Conference in Madrid (June 2023), as Ms. Gallardo mentioned. In her capacity as an EU spouse, she experienced first-hand situations where spouses found themselves in unimaginable situations, forced to leave their home and children behind, or mentally or physically abused by their husbands with no one to turn to and very little support.
This is one reason why she is now actively campaigning for more rights and safety for spouses, especially with divorce, when the accompanying partner is almost completely unprotected. EUFASA, with the help of hundreds of volunteers, lawyers, researchers and other professionals, is trying to establish and promote a set of rules of conduct to improve living conditions for diplomatic partners.
Mrs. Milena Padula, wife of the Italian Consul General in Ho Chi Minh City and EUFASA delegate for the Italian Spouses Association (ACDMAE), told me in a recent conversation, "In Madrid, the family officers of some European countries were invited to the conference in order to facilitate communication between the associations and the HR departments. Some interactive sessions were organised between the family officers and the conference participants to discuss certain aspects related to diplomatic families, such as divorce, health insurance, psychological support and third culture kids."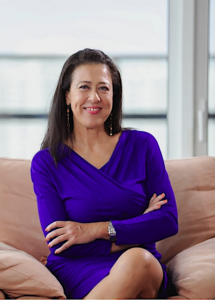 Mrs Padula mentioned that remote working was also an important topic discussed at the conference, "participants in the working group called 'Working Online', looked at the implications of teleworking for spouses, examining the challenges and benefits, and pointing out the problems associated with this type of activity, particularly in relation to the tax system, which varies from country to country and brings additional difficulties such as double taxation. This topic will also be addressed at next year's EUFASA conference in Brussels, as remote working is becoming more and more prevalent worldwide. The issue of working abroad is becoming more and more important as the new generation of spouses want to pursue their own careers while accompanying their diplomatic partner abroad."
To facilitate the job search, EUFASA plans to set up a platform where all affiliated national members can advertise available positions at embassies and EU delegations. Indeed, the Netherlands has already introduced something similar for its own diplomatic spouses, and the EEAS Family Office has a pilot programme in Washington DC, which aims to improve cooperation between EU missions locally. The aim is to set up an online platform in the future with all local jobs available at EU delegations. In addition, the EEAS is focusing on equipping the spouses in Brussels, at headquarters, with their expertise for training and workshops. However, the procedures are very complicated.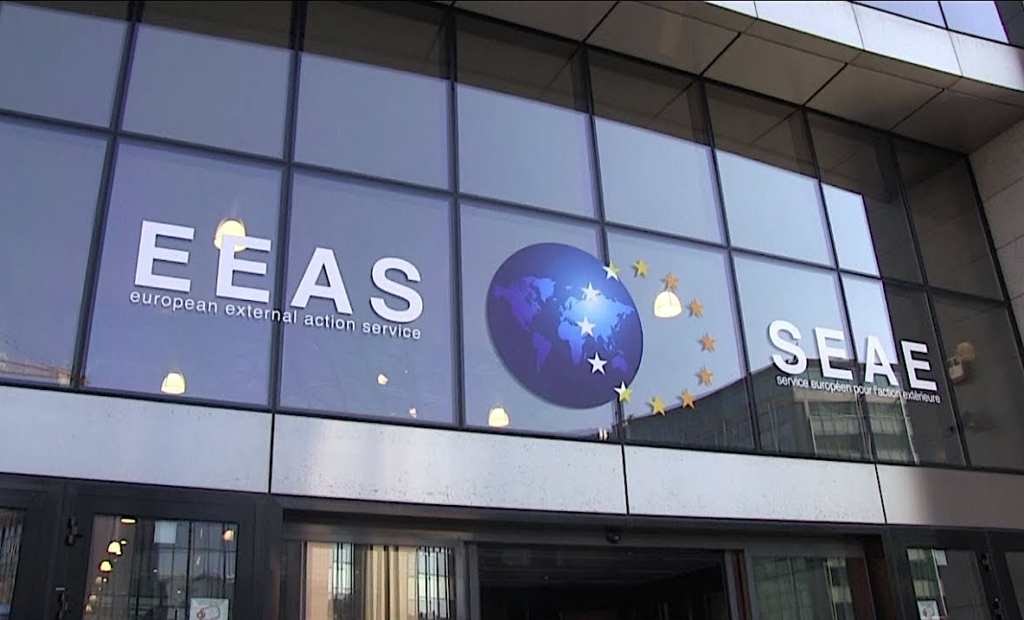 Divorce is becoming a major issue within the diplomatic community; unwillingness to move is also a problem. It is predicted that in the not too distant future, foreign assignments will become mandatory in the career of an EEAS diplomat.
There is already talk of finding new ways to adapt to current demands and social trends, perhaps with shorter missions, longer leave and attractive working arrangements for spouses as well. This may be a costly but necessary strategy to attract good and competent people to the job.
The annual EUFASA conference raises the most pressing issues and tries to find solutions accepted by ministries to improve the situation of diplomatic families. Proposals are made, alternatives are discussed, and it is hoped that at least some conclusions can be implemented by the member states. Next year, Belgium will chair EUFASA and organise the annual conference in Brussels. It is the 40th edition, so expectations are quite high. It remains to be seen what the results will be.
At least one idea is clear: foreign ministries and the EEAS should take the careers of diplomats and their accompanying spouses more seriously and come up with better and more complex ways to interest them. Seamless social security, reliable and satisfactory pension schemes, comprehensive health insurance, supportive initiatives in applying for work permits and other incentives should be implemented. After all, this is a small price to pay if we want good employees to represent us abroad.