Maia Sandu voting © Peoples dispach
Could it be that Russian President Vladimir Putin's grip on events is weakening in what he seems to see as his 'sphere of influence'? In Moldova's presidential election he supported the incumbent head of state, Igor Dodon. In fact, they supported each other: Dodon was a Putin admirer and very pro-Russian, although he has denied allegations that he used Russian advisors during the election campaign, as the winning team claimed. But things are seldom certain when a powerful leader seeks to influence elections in another country in which not everything is going well. Broad hints and even threats don't always work when you're talking about an enfranchised diaspora voting far from home. Moldova, once part of the Soviet empire, is a country whose people are poor; perhaps they felt in need of a change after four years with Dodon at the helm? He has, of course, indicated a desire to contest the outcome in court. It's becoming something of a fashion, with Trump initially denying his defeat and telling his supporters he'd been cheated. Apparently, 88% of them are still convinced of electoral fraud and a conspiracy by the liberal left to deprive their hero of the White House.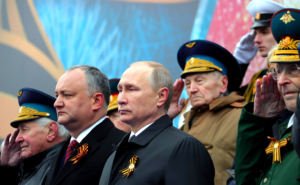 So Dodon is in good company when he accuses his opponents of denying votes to his supporters in Transnistria or of 'buying' and transporting opposition voters across frontiers to a misplaced ballot box. It was anti-corruption candidate Maia Sandu who won both the first round on 1 November and the run-off two weeks later.
Dodon promised his own supporters that he will take his complaints to the Central Election Commission, the ordinary courts, the Appeals Court, and the Constitutional Court.
However, he has offered his congratulations to Sandu and he has conceded defeat, rather more promptly than Trump did to the victorious Joe Biden.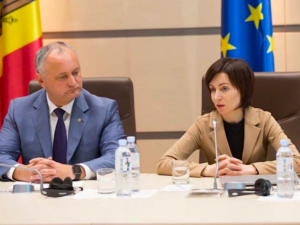 The wind of change seems to be blowing in Moldova. Even Putin has offered Sandu his congratulations. In an old Moldovan folk tale, a poor man goes fishing every day (Moldova wasn't always landlocked as it is now) and one day he caught a golden fish. Because he let it go, the fish filled his wife's cupboards with food. But she wanted more and more: a posh house and then to become queen. She kept wanting more until until the golden fish got fed up and took away its earlier gifts. If Sandu is the golden fish, better not ask her for too much.
When I was in Chișinău, Moldova's capital, five years ago, the country was in the grip of a banking scandal. Already Europe's poorest country, it had just seen US$1-billion (€0.84-billion) disappear from three of its banks in an elaborate theft. Where the money ended up is unclear, except that a lot of it (if not all) passed through a complex network of British and Hong Kong banks and accounts held under mysterious beneficial ownership in offshore tax havens and therefore untraceable, and with the help of seemingly respectable UK-based financial advisors (surely they must have known they were assisting a theft?) who seem to have had no qualms about picking the pockets of the very poor to enrich the wealthy (and crooked), as long as they get their commission.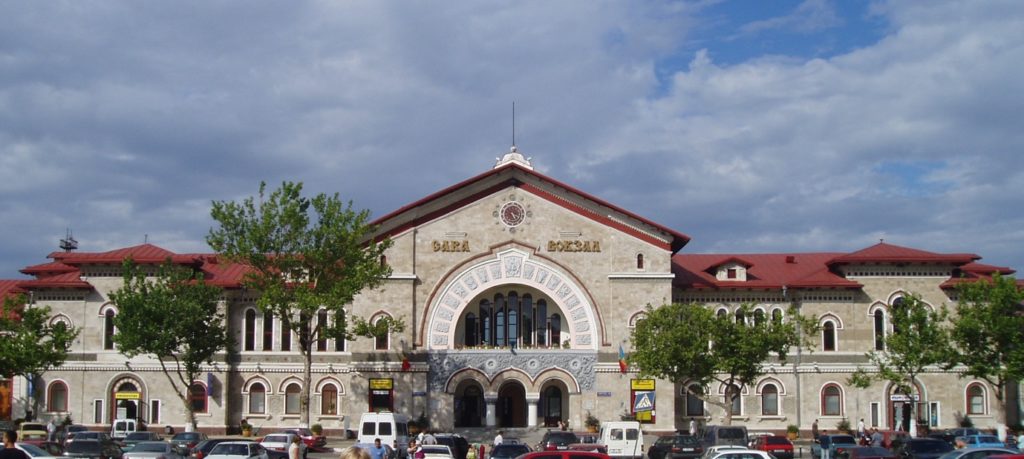 It had clearly been very well planned by experts who knew how to make some of the world's least well-off people that much poorer while enriching themselves in untraceable ways. As the American evangelist Frank Buchman wrote in 'Remaking the World' in 1947, "There is enough in the world for everyone's need, but not enough for everyone's greed." The man accused of this mega-heist, Ilan Shor, was just 28 years old at the time and looked younger. That same year, and despite being under house arrest while the massive theft was under investigation, he was elected mayor of Orhei, a city some 35 kilometres from Chișinău, into which he poured money that may not have been his to give (he denies that), including new modern buses – a marked improvement on their rattle-trap Soviet era predecessors – together with a free express bus service for those going to Chișinău. Even that largesse was not without controversy as the purchase had not been put out to tender, although bus travellers didn't complain. Shor rebuilt collapsing churches, too, and was incredibly generous all round. As one Moldovan commented, he's not the first person in Moldova to embezzle money, but he seems to be the first to share the fruits of his theft. If that's where the money came from, of course; he says not.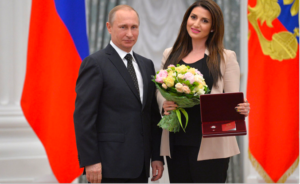 The people loved him and in 2019 elected him to parliament, despite his 2017 conviction. Some reckoned he only stood as a candidate to avoid prosecution over the missing $1-billion, but that didn't seem to have worried a population whose average monthly earnings are around $340 (€286). The World Bank claims that Moldova has the second lowest per capita income in Europe. Only the people of Ukraine rate as poorer. Moldovans are said to believe that you can bribe a policeman for $20, or even $10 if you're hard up, so honesty may not always be the best policy there. Shor is now believed by many to be living in the country of his birth, Israel, and he's not answering calls from journalists, although the whole affair has led, unfairly, to an upsurge in anti-Semitism in Moldova. It's not the first time. Back in 1903 and again two years later, large numbers of Jews were murdered in pogroms following the deaths of two Christian children, for which the Jewish community was blamed. Some have seen those pogroms as precursors to the Nazi Holocaust, which was built upon the idea of blaming Jews for everything that was wrong, although that was always grossly unfair. It's grossly unfair to blame them as a race for the bank robbery, too. After all, criminality is not a national characteristic; it's horribly easy to find crooks of any and every nationality, as well as moral and honest people. Shor himself, appearing before journalists by video link in March 2020 denied that he had fled the country, though without saying where he was hiding, and expressed a willingness to face a court, but only if his arrest warrant is annulled. He also denied involvement in the massive bank theft, blaming Moldovan civil servants for the raids on the three banks involved. He may be right, but without an open and transparent trial and an ability to follow the money trail from start to finish and with no interference by 'interested parties' we may never know. Wherever Shor is, it would be more interesting for most Moldovans to know where the loot now resides, whoever stole it, and to get it back.
RIVAL PROTESTORS
Oddly enough, what I remember most about Chișinău is not the banking scandal of the time but the large rival camps that had set up on the main road past the parliament. Both had been separated from the traffic by temporary barriers and comprised large numbers of small tents and canvas lean-tos filled with campaigners of one persuasion or the other. One of the camps was flying Russian flags and showed banners, written in Cyrillic script, praising Putin and calling for closer links with Russia. The other, about a hundred metres along the road, showed European flags and placards in Romanian or English, calling for closer ties with the European Union. I had been filming in a nearby park and a local woman was explaining it to me as we walked past on the opposite pavement. She was very angry and grumbled to me that Russia was pouring pro-Putin propaganda into Moldova, mainly over the radio, that was very anti-EU and less than entirely truthful. Poor old Moldova. Many of its citizens took up the offer of Romanian citizenship once Romania joined the EU, hoping to provide some insurance against a Russian takeover of their country. Moldova and Romania share a language and, to a large extent, a culture, except for the country's Russian speakers, which is why Romania offered Moldovans citizenship. Romania is by far and away Moldova's largest trading partner.
The issue clearly troubled the Moldovans I met, most of whom seemed to be largely pro-European, and there was widespread concern over which direction their country would take. The direction many have taken, especially the young, is out of Moldova altogether. Over the last three decades, the population has plunged from 4.4 million to around 3.5 million as many citizens seek greener pastures abroad. It was, to a large extent, the votes of those Moldovans in exile that secured the presidency for Sandu. Among the diaspora, she won 93% of the vote.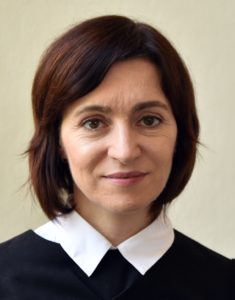 So, what do we know about her? Born in 1972 in the village of Risipeni, a commune in the Fălești District on the western border of Moldova. She heard sad stories of the war, of famine and deportations from her parents and grandmother. Together with her extended family, she moved to Chișinău and, having been a bright child at school, studied economics at Moldova's Academy of Economic Studies. She proved a good student and after graduation she went to work for the Ministry of Economy. After gaining a master's degree, she joined the World Bank in Chișinău and it was there that she mixed with people from different countries and backgrounds and learned from their experiences. Attempts to change Moldova's economy, though, she found very often to be blocked by vested interests and corrupt or inadequate politicians. She obtained another master's degree, this time in in public policy, from the Harvard Kennedy School.
"I saw how things are done in civilised countries," she wrote on her autobiographical web page, "and I returned home to support the country's development." She was appointed Minister of Education in 2012, believing that education would be the key to long-term reform and found herself working with a dedicated team, but their attempts to put an end to corruption in the education system were repeatedly thwarted by corrupt officials and politicians. As other countries have found, it's hard to stamp out corruption when those in influential positions are paid paltry amounts, despite having had to study and hard work to reach those positions. The temptation to accept bribes and to try to earn a little extra for yourself and your family is too great.
Sandu didn't yield to temptation, nor did the members of her team, but they found their anti-corruption efforts met with substantial opposition. They were threatened and intimidated, she says. "When we close our eyes to the fact that exams are sold and bought," she wrote, "we have to think that we want to be treated by a doctor who did not buy his diploma, we want to live in a block where the engineer learned well and fly in a plane where the aviator did not copy for exams." In that one sentence, Sandu sums up many of the problems still facing Moldova, although she hopes as president, she may help to put things right. However, in Moldova the powers of the president are limited. She is likely to seek a snap parliamentary election, building on her current popularity in the hope of taking full control of the political system or at least ensuring it runs fairly, but getting it won't be easy.
Her opponents in socially conservative Moldova used dirty tricks to try to damage her, including the suggestion that she had no children because she is a lesbian, something she denies. She has also been painted as a cold person, lacking empathy and warmth. She countered that by talking a lot about her family during the campaign, which seems to have worked. When, in 2015, she was offered the post of Prime Minister, she insisted on the dismissal of the Prosecutor General and the governor of the National Bank so as to tackle that enormous theft, but government politicians said 'no', convincing her that, as she put it, "corruption had swallowed up the entire political class", as it has in several other countries. Realising that there was little chance of overcoming corruption in the main political parties, she founded her own, the Action and Solidarity Party.
During street protests she met up with a partner with similar ideas, the Dignity and Truth Platform and together they formed the NOW bloc, gaining enough votes in 2019 to block the overall victory of Vladimir Plahotniuc's Democratic Party of Moldova. Plahotniuc, an ethnic Romanian, has since been charged with involvement in the massive bank robbery and has fled to the United States. Even Moscow had described him as "toxic" and urged Moldovans not to support him. The big bank theft is still being linked to Shor who is accused of masterminding the mind-boggling heist in which $1-billion was funnelled overseas through dubious loans, shell companies, asset swaps, and shareholder deals. According to Radio Free Europe/Radio Liberty (RFE/RL), "Prosecutors said that through Shor, Plahotniuc allegedly withdrew $100 million (€84 million) from the former state bank, Banca de Economii. US officials have been accused of not doing enough to arrest and extradite Plahotniuc. Geese that may be able to lay golden eggs seem to be welcome everywhere, as long as they keep their heads down.
CHOOSING A DIRECTION
Sandu has expressed a strong desire to broaden Moldova's global connections. Under Dodon it has followed an isolationist policy, only seeking links with Moscow, which he has visited thirty times during his four years in office.
He visited again for consultations immediately following his defeat by Sandu, who chose to visit Bucharest and Kyiv instead. RFE/RL's Moldova service quoted Alexei Tulbure, a political analyst based in Chișinău, on the strangeness of the country's isolation from its neighbours and – one would have thought – obvious allies. "It was an absolutely abnormal situation." He told RFE/RL, "when we did not go to the neighbours and the neighbours did not come to us. That is over now. We will have a completely different situation." Don't hold your breath, however: achieving the changes Sandu wants will not be easy. Dodon's Socialists remain the largest group in parliament and, this being a parliamentary democracy, more or less, it is parliament that wields the most power and is most likely to throw obstacles in the way of change. As one observer commented, it was not so much Dodon as a person who was defeated but the remains of the Soviet Union and Soviet thinking. Ideas are hard to kill.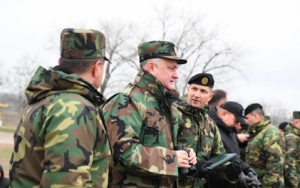 One of her first moves, Sandu has said, will be to tackle Moldova's corrupt judicial system, which will include judges and prosecutors. She told the website 'Balkan Insight' before her victory in the run-off, "All those connected to the mafia system, who committed crimes, took illegal decisions, protected thieves and corrupt people today will have to leave the system and be penalized." According to Al Jezeera, "Sandu has received messages of support from German Defence Minister Annegret Kramp-Karrenbauer and former European Council President Donald Tusk. Some of Dodon's supporters denounced such support as an attempt to destabilise Moldova. Sergei Naryshkin, the head of Russia's SVR Foreign Intelligence Service, accused the United States last month of plotting to instigate mass protests against Dodon as punishment for him fostering good relations with Moscow." In other words, the Kremlin seems to have indulged in its usual policy of spreading fake news in support of its faithful acolytes but in this case it didn't work. The UK's Guardian newspaper reported that Nicu Popescu, who was a foreign minister when Sandu was prime minister in 2019, has warmly welcomed Dodon's – and Moscow's – defeat. "There's been high demand for an anti-corruption platform for many, many years," he is quoted as saying. "It was also very clear that Dodon has been part of the same world with very corrupt politics … it was clear for people and they didn't buy into his divisive campaign." Attempts to hack into the Central Electoral Commission during the count were defeated by Moldovan technicians. It's been suggested that Russia's support for Dodon was 'half-hearted', although there's little doubt that Putin would have preferred him to Sandu.
Certainly, Sandu should be a big step up from Vladimir Filat, recently released on parole after serving four years of a nine-year prison sentence imposed for his alleged involvement in the massive bank heist. After being denounced by the man accused of masterminding the theft, Ilan Shor, Filat, formerly Moldova's prime minister, was charged with passive corruption and influence-trafficking. He was also accused of extorting money, goods and services worth hundreds of millions of dollars from Shor and may face further charges of money laundering, which he denies. Filat's son, also called Vlad, was ordered to pay almost £500,000 (€560,000) in the UK after an investigation by Britain's National Crime Agency (NCA) in early 2019. The NCA claim that the young Filat's costs for living in London, where he was studying, were met with massive transfers of funds from Turkey and the Cayman Islands. His funds were frozen by a court order in 2018 and the District Judge hearing the case said he was satisfied that the money was derived from Filat Senior's illicit activities in Moldova, since Filat Junior could not name a legitimate source for his income. While studying at university, the younger Filat was living in a penthouse in London's exclusive and very expensive Cadogan Square and driving to lectures in a Bentley Bentayga, bought brand new from a showroom in Mayfair for £200,000 (€225,000). It would seem that Moldova's corrupt upper stratum believed that no-one would notice their wrongdoing. As the French playwright Molière wrote in 'Le Tartuffe', "It is public scandal that constitutes offence, and to sin in secret is not to sin at all." That's not the view taken by the law, however. Or to put it another way, the wages of sin may be, as the Bible says, death, but on the other hand, the salaries of propriety won't buy you many luxuries. Certainly not a Bentley Bentayga.
What's more, even if Moldova picks up economically, it will do so from a low base.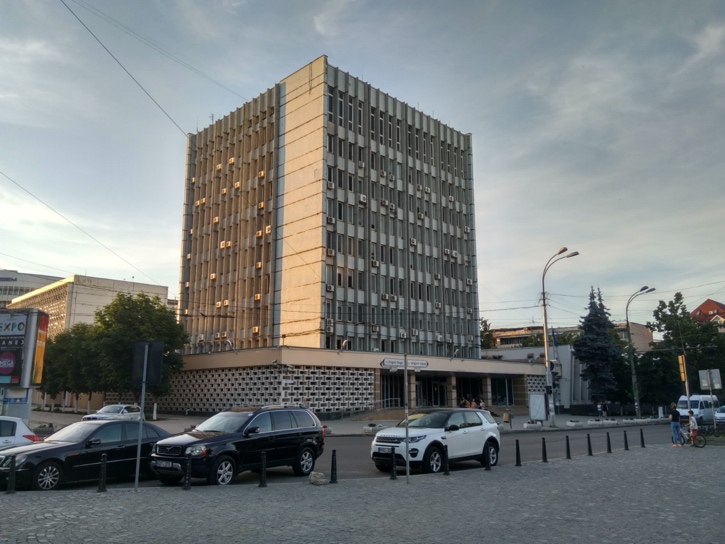 The World Bank is not entirely pessimistic but it's clear there is some way to go to reach relative prosperity. "A vulnerable political system, a polarized society, low productivity, demographic challenges, skills mismatches, and a high vulnerability to both climate-related and external shocks are Moldova's biggest economic challenges," says a report. "Moldova's large-scale out-migration, combined with decreasing fertility rates, has led to an alarming decline in the population and increased the share of elderly people. This puts pressure on the pension system and limits the available labour force and the country's long-term competitiveness." Certainly, even six years on from the massive bank robbery, Moldova's banking sector needs to win confidence, with the help of the European Central Bank (ECB). The National Bank of Moldova (NBM) signed a Memorandum of Understanding (MoU) with the ECB in September 2020 aimed at strengthening the capacity of banking supervision. According to the ECB, the signing should also be seen as representing "a significant achievement aimed at strengthening the banking supervision capacity of the NBM, as well as a conclusive confirmation of the implementation of common objectives set by our country and the European Union within the Association Agreement between the Republic of Moldova and the European Union. Thus, the NBM continues the process of reforming the banking sector in our country, consistently applying the best European and international practices."
WARDING OFF THE BEAR
One challenge Sandu will find it hard to overcome is her country's dependence on Russia. "With few natural energy resources, Moldova imports almost all of its energy supplies from Russia and Ukraine," reports the CIA. "Moldova's dependence on Russian energy is underscored by a more than $6 billion (€5.04 billion) debt to Russian natural gas supplier Gazprom, largely the result of unreimbursed natural gas consumption in the breakaway region of Transnistria.
Moldova and Romania inaugurated the Ungheni-Iasi natural gas interconnector project in August 2014. The 43-kilometer pipeline between Moldova and Romania, allows for both the import and export of natural gas. Several technical and regulatory delays kept gas from flowing into Moldova until March 2015. Romanian gas exports to Moldova are largely symbolic. In 2018, Moldova awarded a tender to Romanian Transgaz to construct a pipeline connecting Ungheni to Chișinău, bringing the gas to Moldovan population centers. Moldova also seeks to connect with the European power grid by 2022." Indeed, the CIA cites a large number of potential obstacles to progress. "Over the longer term, Moldova's economy remains vulnerable to corruption, political uncertainty, weak administrative capacity, vested bureaucratic interests, energy import dependence, Russian political and economic pressure, heavy dependence on agricultural exports, and unresolved separatism in Moldova's Transnistria region." That's quite a catalogue, and we haven't really mentioned the ongoing issue of Transnistria.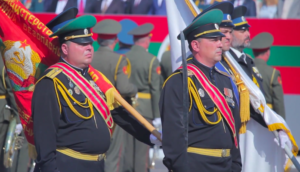 Transnistria is a narrow strip of Moldova along its eastern border, sandwiched between the Dniester river and the Ukraine frontier. Its dispute with Moldova, which dates back to the break-up of the Soviet Union, is one of the world's so-called 'frozen conflicts', which show little sign of ending soon. Transnistria declared its independence from Moldova unilaterally in 1990. Two years later, Transnistria, backed by Russia, took up arms against Moldova, the conflict lasting from March to July, 1992. The European Parliament's Directorate General for External Policies characterised it like this: "While Moldova, and to a lesser extent the Transnistrian region, have made progress towards more democratic forms of government and more effective, transparent and accountable governance, neither is a fully free and democratic society according to most international assessments. Problems persist in relation to human rights and political and civil liberties, organised crime and pervasive corruption." Transnistria has shown little sympathy with Moldova's moves towards a more European future. "The Transnistrian region," runs the report, "while economically benefitting from access to the European Union market, has yet to engage fully with Moldova's European agenda and aspirations and retains a significantly stronger economic, cultural and political orientation east, towards the CIS, and especially Russia and Ukraine."
Transnistria has a population of around half a million, is recognised as independent by very few other countries but even issues passports, although not many countries accept them.
It gets its gas for free from Russia and has banned the use of the Latin alphabet in favour of the Cyrillic, even though its ethnically Romanian citizens would write in Latin script. In the 2016 election, large numbers of Transnistrian citizens were bussed into Moldova to vote. That was not officially allowed in 2020 and the US ambassador to Chișinău, Dereck Hogan, informed Moldovan media that he had been given assurances there would be no repeat of such tactics.
In 2012, Russia opened a consulate in Transnistria, despite protests from Moldova, but it did not go as far as to recognise it as an independent state. The Transnistrian capital is Tiraspol, officially the second largest city in Moldova, and its flag still bears the old Soviet hammer and sickle emblem in one corner.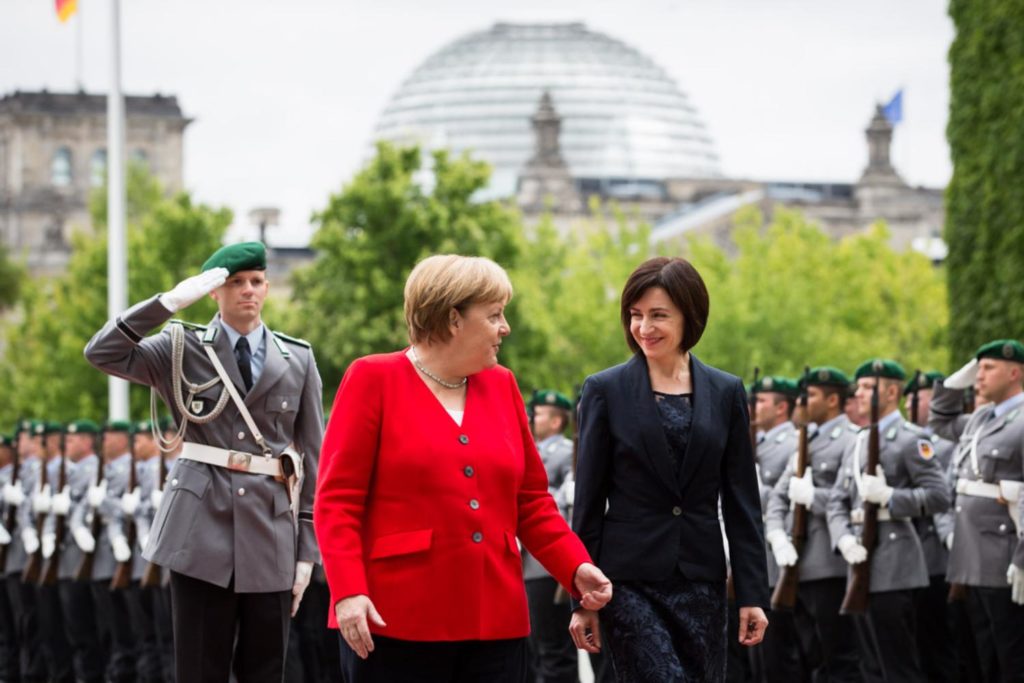 It seems certain that Sandu's victory will lead Moldova to have to closer links with Romania, the EU and the United States, which will not please Putin. However, Sandu has been careful not to provoke or antagonise Russia, saying that she will seek to develop Moldova's relationship with Moscow. Putin may be uneasy about that, but his influence at home and among his neighbours may be slowly dwindling anyway and may dwindle further in elections likely to be held in September 2021. As the Foreign Policy (FP) website wrote after Sandu's win, "President Vladimir Putin's attempts to keep Russia's immediate neighbors close are unravelling, with the citizens of Moldova joining those of Kyrgyzstan and Belarus in signaling in recent days and months that they have lost patience with discredited Moscow-backed leaders." He will not, of course, give in easily and Putin's record shows a willingness to engage in intimidation and violence to get his way. Certainly, the EU is pleased with the outcome of the election.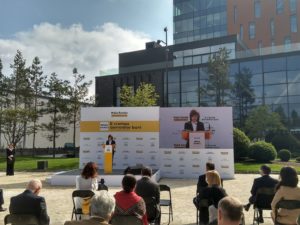 European Commission President Ursula von der Leyen described Sandu's victory as "a clear call to tackle corruption and restore respect for the rule of law — the path to a prosperous future. The EU is ready to support Moldova." Moldova will need it. In her victory speech, Sandu told the media: ""We need a developed economy that offers work opportunities here at home, so our youth and our people are not forced to leave their loved ones." There were a number of allegations of corrupt practices during the election, but Sandu has said they will be investigated. "We made hundreds of reports and I will insist they are analysed and those who are guilty are punished — it's about bribery, buying votes, grave abuses," she said. Moldova has seen its share of those over the years. Even Sandu's battle with Dodon is not over.
His Socialists hold 37 of the parliament's 101 seats while Sandu's PAS and her allies in the Truth and Justice platform have just 25. The rest are divided up among various very small groups and individuals. Dodon has talked about trying to organise an 'anti-Sandu' coalition to snarl things up and prevent reforms. New elections are not due until 2023 and some sitting members may want to delay any further elections until then to protect their positions and their power. They can see how popular Sandu proved at the ballot box and may fear history repeating itself.
QUIET CHEERING IN BRUSSELS
Meanwhile, the EU is in celebratory mood. The European Economic and Social Committee (EESC) has already expressed its delight at the outcome. "Having a pro-European Head of State in our neighbourhood is a very positive message for the whole European Union," wrote Christa Schweng, President of the EESC and Dimitris Dimitriadis, President of the External Relations Section. "It is an incentive for closer cooperation with the authorities and civil society of Moldova in accelerating progress and implementation of the roadmap for EU integration." Sandu is certainly going to need the ongoing support of the EESC in the budgetary battles ahead. It looks as if she'll get it. "The Committee praises the fact that despite the pandemic, the high turnout gives a strong mandate to Ms. Sandu and emphasises the wish of the people of Moldova for a better future in a fairer society. Moldovans have chosen to pursue the European and democratic path and Europe will continue to stand by Moldova in its efforts towards modernisation, democratisation and rapprochement with the EU."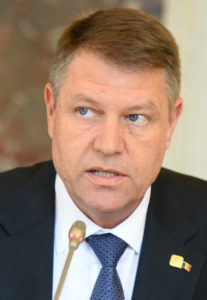 The mention there of the pandemic is perhaps overdue: dealing with it is likely to top Sandu's 'to do' list, even before she tackles corruption and graft. As at the time of writing, Moldova has seen around 100,000 cases of COVID-19 and over 2,000 deaths. America's Centers for Disease Control and Prevention are still advising against all travel to Moldova, although most other countries, including the very cautious UK, are merely advising extreme care, which should apply to every country. The UK, on its advice to English citizens (as opposed to Scottish, Welsh or Northern Irish, who get their own advice) says: "Moldova has announced the lifting of the State of Emergency and the easing of some coronavirus (COVID-19) measures. The government has taken steps to restart economic activity. Social distancing guidelines remain in place and you must wear a mask in enclosed spaces such as supermarkets, restaurants, bars and on public transport." It sounds pretty much like most cities in the UK, in fact. In any case, it's unlikely to deter Romanian President Klaus Iohannis from becoming the first foreign head of state to visit Moldova since Sandu's election. He was the first to congratulate Sandu on her victory and it's thought likely he could visit in late December. If so, it will be a clear sign that Moldova and Romania mean to progress together, which should come as no surprise. With the result, many in Moldova are daring to hope Sandu's victory will be the beginning of a more representative and progressive democracy and an end – eventually – to the long-lived kleptocracy. If the people don't expect too much more than mild improvement, perhaps the golden fish will go on giving.