EBRD LENDS €150 MILLION FOR KEY RAILWAY LINE FROM ISTANBUL TO BULGARIAN BORDER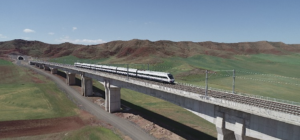 150 million EBRD loan for the construction of the Ispartakule-Cerkezkoy rail section
Low-carbon passenger and freight rail to benefit EU-Turkey connectivity and cross-border trade
Rail line to be tendered and built in line with EBRD standards
The European Bank for Reconstruction and Development (EBRD) is extending a €150 million loan to the Turkish government for the construction of a 67 km section of the high-speed railway line from Istanbul to the Bulgarian border. The loan will further support Turkey's transition to a low-carbon economy.
The EBRD financing was approved by the Bank's board of directors on 10 November 2021 and signed earlier this week.
The Asian Infrastructure Investment Bank is considering parallel financing and the Turkish government will provide the remaining funds needed for the €640 million infrastructure project.
The double-track Ispartakule-Cerkezkoy section is part of the electrified Halkali-Kapikule railway line, co-financed by European Union (EU) Instrument for Pre-accession Assistance (IPA) funds. The line is part of the EU Trans-European Transport Network (TEN-T) and will provide safe, sustainable and low-carbon passenger and freight transport to and from the EU, improving connectivity and trade.
Lütfi Elvan, Turkey's Minister of Treasury and Finance, said: "We appreciate the EBRD's support and contribution to the Ispartakule-Çerkezköy railway line project, the first public project financed by the Bank in the field of transportation. It is expected to improve Turkey's internal and cross-border connectivity and is also an important opportunity to nurture our productive partnership with the EBRD for the future."
Arvid Tuerkner, EBRD Managing Director for Turkey, said: "The loan for the construction of the Ispartakule-Cerkezkoy line builds on more than four years of joint work by the EBRD and the Turkish authorities on legal and regulatory reforms aimed at improving the commercialisation of the railway sector and providing opportunities for greater private-sector participation."
The Ispartakule-Cerkezkoy railway section will be tendered and built in line with the EBRD's procurement rules and environmental and social standards.
Turkey's Directorate General of Infrastructure Investments has also committed to implementing a series of measures to promote greater career opportunities for women and to create working conditions in which women thrive.
The EBRD is a major investor in Turkey. To date, the Bank has invested more than €14 billion through 351 projects in various sectors of the economy, with 95 per cent of those in the private sector. Sustainability is at the heart of its work.
TURKEY'S AKBANK RECEIVES US$ 50 MILLION EBRD LOAN TO FINANCE WOMEN-LED FIRMS
EBRD and Akbank join forces to narrow funding gap for women-led businesses
Funds are part of Women in Business programme backed by the EU and Turkey
EBRD support to Akbank also includes signing of new trade finance limit andrisk-sharing facility
To boost the ability of Turkey's banking sector to finance women-led businesses, the European Bank for Reconstruction and Development (EBRD) is providing a US$ 50 million loan to Akbank, a key Turkish lender.
The funds are part of the EBRD's newly expanded flagship Women in Business programme, which is providing a total of €600 million to women-led businesses through Turkish banks. The programme is supported by the European Union and Turkey's Credit Guarantee Fund, as well as the Ministry of Treasury and Finance.
In addition, the EBRD is stepping up its trade finance support for Akbank through a new limit and, under a dedicated Risk Sharing Framework, will also share up to 50 per cent of the risk on individual Akbank loans to small and medium-sized enterprises.
Arvid Tuerkner, EBRD Managing Director for Turkey, said: "As business activity is normalising after a series of lockdowns triggered by the Covid-19 pandemic, we want to ensure that, within the resilient financial system, businesses have access to a more diverse range of financing sources that suit their needs. Together with Akbank, we have developed a broad range of options, including dedicated loans for businesswomen, trade finance and risk sharing."
The EBRD is a leading institutional investor in Turkey. To date, it has invested €14 billion in the country through 351 projects, with 95 per cent of those in the private sector. The Bank's portfolio of €7 billion in Turkey is the largest of the 38 economies in which the EBRD invests.
Source: By Olga Rosca@olgarosca
CPT URGES SPAIN TO PREVENT AND EFFECTIVELY INVESTIGATE CASES OF PRISON ILL-TREATMENT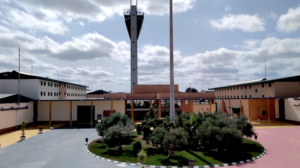 A new report by the Council of Europe's Committee for the Prevention of Torture (CPT) urges the Spanish authorities to take determined action to prevent ill-treatment in prison and ensure that cases of alleged ill-treatment are investigated effectively. It also proposes measures to improve the treatment of prisoners and patients held in psychiatric penitentiary hospitals and to tackle ill-treatment by police officers.
The report contains the findings of a visit to Spain from 14 to 28 September 2020 and has been published together with the response of the Spanish authorities.
Most of the persons met during the visit stated that they had been treated correctly by law enforcement officials. However, the CPT's delegation received a significant number of allegations of ill-treatment, mainly concerning the Policía Nacional, consisting of slaps, punches, and kicks as well as, occasionally, the use of batons. It was purportedly inflicted to force persons to provide information, confess to crimes or punish them for the alleged crime committed. The CPT stresses the importance of proper oversight and training of law enforcement officers.
In the adult male prisons visited, the CPT's delegation received many consistent and credible allegations of recent physical ill-treatment by prison officers which consisted primarily of slaps to the head and body, punches, kicks, and blows with batons. In a number of cases, the alleged ill-treatment was supported by injuries documented by the delegation or noted in the person's medical record. As regards female prisoners, the report calls for a gender-specific approach taking into account the needs of women, for example, concerning the range of activities on offer, and to adopt a policy to prevent acts of self-harm.
In their response, the Spanish authorities engage in a constructive and substantive dialogue. They provide information on the action taken to tackle ill-treatment in prisons, to reduce the number of persons placed in closed-regime modules, to limit the resort to mechanical fixation and to adopt a gender perspective in prisons.
EU INVESTS OVER €1 BILLION IN INNOVATIVE PROJECTS TO DECARBONISE THE ECONOMY
The European Union is investing over €1.1 billion into seven large-scale innovative projects under the Innovation Fund. The grants will support projects aiming to bring breakthrough technologies to the market in energy-intensive industries, hydrogen, carbon capture, use and storage, and renewable energy. The projects are located in Belgium, Italy, Finland, France, the Netherlands, Norway, Spain and Sweden.
Executive Vice-President Timmermans said: "Innovation is crucial to provide the solutions we need this decade to keep 1.5 degrees within reach. Together with sharp emissions reductions, innovation gives us a path towards the Paris Agreement. Today's decision gives concrete support to clean tech projects across Europe and enables them to scale up game-changing technologies that support and speed up the transition to climate neutrality. Our Fit for 55 package proposes to increase the Innovation Fund so that even more innovative European projects and ideas can jump ahead in the global climate innovation race."
The seven projects were selected for funding under the first Innovation Fund call for large-scale projects, i.e. projects with total capital costs above €7.5 million. They were evaluated by independent experts for their ability to reduce greenhouse gas emissions compared to conventional technologies and to innovate beyond the state-of-the-art while being sufficiently mature to enable their quick deployment. Other selection criteria included the projects' potential for scalability and cost effectiveness.
The selected projects cover a wide range of relevant sectors to decarbonise different parts of Europe's industry and energy sectors, such as chemicals, steel, cement, refineries, and power and heat. All projects are either already part of industrial hubs or kick-start decarbonisation clusters of interconnected industries. 
Projects in brief
Energy-intensive industries: A project in Sweden aims to entirely eliminate greenhouse gas emissions from steel production by using renewable hydrogen in Gällivare and Oxelösund. Another project, in Finland, will demonstrate two ways of producing clean hydrogen at a refinery in Porvoo, through renewable energy and by capturing CO2 and permanently storing it in the North Sea. In France, a project will capture unavoidable emissions in a cement plant and in part store the CO2 geologically in the North Sea and in part integrate it into concrete. To reduce the emissions in the production of hydrogen and chemicals, a project in Belgium will develop a complete carbon capture, transport and storage value chain in the Port of Antwerp.
Renewable energy: A project in Italy will develop an industrial-scale pilot line for the manufacture of innovative and high performance photovoltaic cells in Catania. Another project in Spain will convert non-recyclable municipal solid waste in El Morell to methanol, a key basic chemical and low-carbon fuel. Another project in Sweden will create a full-scale bioenergy carbon capture and storage facility at its existing biomass combined heat and power plant in Stockholm.
Next steps
Successful projects are starting to prepare the individual grant agreements with the European Climate, Infrastructure and Environment Executive Agency (CINEA), the implementing body of the Fund. These are expected to be finalised in the first quarter of 2022, allowing the Commission to adopt the corresponding grant award decision and start distributing the grants.
On 26 October, the Commission launched the second call for large-scale projects with a deadline of 3 March 2022. All the projects that were not successful in the first call are encouraged to re-apply.
7TH EDA HELICOPTER TACTICS INSTRUCTORS COURSE COMPLETED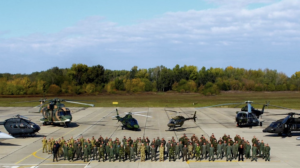 The course began on 30th of August with a four-week classroom phase, which included simulator training at Airbase No1 in Sintra, followed by a tree-week deployment to the Pápa Air Base in Hungary where participants engaged in live flying exercises.  Supported by personnel from the Hungarian Defence Force and Pápa Air Base, the flying phase included a complex operational scenario employing dissimilar formation flying, evasion training against a range of airborne threats, Electronic Warfare (EW) against both ground-based and airborne systems and a variety of additional tasks such as Helicopter Assault, Convoy Escort and Mutual Support. The course was led by EDA's HTIC chief instructor team and followed by Austrian, Czech, German, Hungarian, Portuguese and Swedish crews flying on six different types of helicopters: AW-109, EH-101, H145M, Mi-171, OH-58 and UH-60.
The staff instructors came from Austria, Germany and Sweden, together with some contracted support provided by Inzpire Ltd. Also, fixed wing support was provided by units of the Czech Alca Jets and the Hungarians Gripens, acting mainly as threats during the helicopter training. In addition, EW assets and personnel were provided by Austria and Hungary.
In total, 18 Bronze, 7 Silver and 3 Gold qualifications were awarded ensuring an important contribution to the international cadre of Helicopter Tactics Instructors (HTI).
Background
The Helicopter Tactics Instructors Course (HTIC) is an advanced helicopter training activity aimed at creating helicopter tactics instructors which are enable train nationally standardised tactics procedures to foster interoperability of the European helicopter units, their level of preparation, and to facilitate readiness for future deployments. This is done independently of the type of helicopter used. It is delivered since 2013. Since 2021, its location changed to Airbase No1 in Sintra (Portugal), where the ground and simulator of the course is executed, and to Pápa Air Base (Hungary), where the flying phase is delivered.
HTIC provides aircrew from participating nations with the skills and knowledge to teach advanced tactics to front-line aircrews from within their own national organisations and to assist in delivering the EDA's Helicopter Exercise Programme (HEP), the Helicopter Tactics Course (HTC) and future HTIC. Successful graduates from the course are awarded a qualification recognised by other Member States.  HTIC development courses run over two years: in the first year, prospective instructors refine their own knowledge of advanced helicopter tactics to the maximum degree. In the second year, the emphasis shifts to develop the participants' ability to teach those tactics. In turn, Instructors who have demonstrated excellent abilities in delivering the course will be individually selected to come back a third time and teach alongside the existing instructional staff to finally achieve their Gold instructor qualification to become supervising instructors for future HTIC and/or components of the HTIC Chief Instructor Team.
The three main elements of HTIC include Evasion Training, Electronic Warfare and advanced Operations.  They are initially taught as stand-alone skills before being brought together in a complex, non-permissive environment in the framework of the planning and execution of Composite Air Operations (COMAO).
GAUSSIN PRESENTS WORLD'S FIRST HYDROGEN RACING TRUCK THAT WILL COMPETE IN THE 2022 DAKAR RALLY IN JANUARY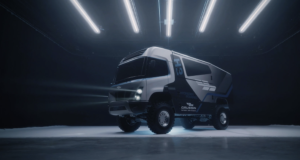 The H2 RACING TRUCK® is the first vehicle in GAUSSIN's range of zero-emission, 100% hydrogen and electric road trucks
The H2 RACING TRUCK® incorporates high-performance design to withstand extreme environments, and it is intended to demonstrate the performance and reliability of the hydrogen-electric motorization developed by GAUSSIN. The data and information collected during the 2022 Dakar Rally will be used to further develop GAUSSIN's range of road trucks scheduled for launch from 2022.

"On January 12 in NEOM, Saudi Arabia, the Dakar organization presented its "Dakar Future" energy transition program, which aims to make the Dakar 100% "green" by 2030. The climate outlook announced by scientists is indeed alarming. We are the first generation to feel the effects of climate change and the last generation to act. By entering the first 100% hydrogen and electric truck in the Dakar, GAUSSIN intends to demonstrate the reliability and performance of its hydrogen road range in a difficult environment. New technologies based on renewable energies are available and mature and should help accelerate the energy transition. For the GAUSSIN Group and its partners, this project, which has now become a reality, represents a technological achievement and the fruit of years of
work and experience in zero-emission mobility ", declared Christophe GAUSSIN, CEO of GAUSSIN.
"We are delighted that Gaussin, a pioneer and visionary company in the transport market, is taking part in the Dakar Future initiative with a 100% hydrogen truck. By competing in the Dakar, Gaussin is laying the foundation stone for the energy transition we all want to see, and the Dakar is the ideal open-air laboratory for manufacturers", said Yann Le Moenner, CEO of Amaury Sport Organisation. The H2 RACING TRUCK® is the most powerful hydrogen truck in the world combining technology, power and robustness designed with high quality components to operate in extreme environments, including:
▪ Two e-motors of 300 kW each
▪ 380 kW of fuel cells
▪ 82 kWh of batteries
▪ 80 kg of hydrogen
▪ A high-performance cooling system
▪ A lightweight chassis designed specifically for the performance and integration of the hydrogen
electric system
▪ A speed limit of 140 km/h in compliance with regulations
▪ A range of 250 km in race conditions
▪ A 20-minute recharge with a specific hydrogen cooling station
▪ Registered for the road
IAEA AND UNICRI TO BOOST COLLABORATION IN PREVENTING AND COUNTERING CRIMINAL ACTIVITIES WITH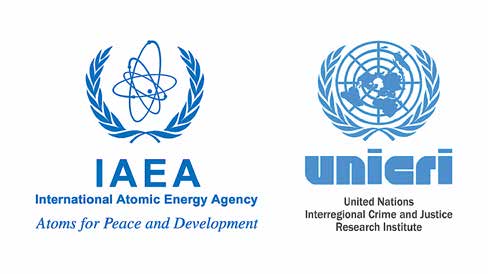 The International Atomic Energy Agency (IAEA) and the United Nations Interregional Crime and Justice Research Institute (UNICRI) today signed an agreement that will increase collaboration in preventing and countering criminal activities around the world using nuclear science and technology.
Nuclear techniques in forensics are used to characterise the origin and history of products and materials – such as art, food or nuclear and other radioactive materials – subject to
counterfeiting, or illicit trafficking. Such nuclear techniques help the work of police investigators, courts and customs officials to solve crimes, detect fraud, catch food adulteration and identify forgeries.
"While criminals might want to cover their tracks, atoms do not lie," said IAEA Director General Rafael Mariano Grossi. "Through this important collaboration, we will use our efforts to identify common approaches, projects, funds and partners, and ensure that newly developed technologies address the actual needs of our beneficiaries such as police officers, prosecutors, producers, exporters, industries, and consumers."
The work of the IAEA and UNICRI is complementary: UNICRI assesses criminal activities, identifies trends and strengthens crime prevention and criminal justice, the IAEA develops and delivers innovative nuclear analytical tools and related frameworks, in support to Member States' needs.
The IAEA and UNICRI capacity building plan will enable the transfer of technologies to promote the application of nuclear science and technology for forensic science, and to develop tools for the forensic and law enforcement community. One example of the future collaboration is the development of nuclear analytical tools for investigating and prosecuting different forms of illicit trade. Working closely with forensic experts and end users, such tools will help identify fraudulent products which counterfeiters intend to pass-off as originals such as trafficked works of art and cultural property.
"Today we are taking a decisive step forward to ensure that technologies and tools are designed, developed and validated together with their end-users, the forensic and law enforcement community," said Antonia Marie De Meo, Director of UNICRI.  "This important partnership between UNICRI and IAEA bridges the gap between scientists and the law enforcement and forensic community and is especially timely since criminals are extremely innovative in exploiting technological advances."
IAEA and UNICRI activities in crime prevention and control
The IAEA supports the development and application of novel nuclear techniques for analytical purposes. Thanks to its worldwide network of national nuclear laboratories, the IAEA provides concrete tools to forensic experts and investigators. For example, the IAEA through its Coordinated Research Project (CRP) has studied how nuclear analytical techniques can be used to obtain information on food origin and authenticity, to assess art authenticity, and to analyse glass residues in crime scenes.
The IAEA also supports countries by providing technical assistance on nuclear forensics capacity building in the form of trainings, coordinated research programmes, residential assignments and scientific advisories and consultations.
UNICRI is focused on analysing the complex, highly adaptable, transnational nature of organized crime. Its work helps in increasing knowledge on the ways criminal organizations profit from intellectual property crimes. The Institute has identified investigative techniques to disrupt these criminal networks as well as possible technological responses available at global level through which the legitimate supply chain of several products can be better protected from the infiltration of organized crime.
UNICRI and IAEA have already cooperated in computer security, in a research project on utilizing nuclear analytical techniques in forensic science, as well as in fighting production and trading counterfeit and fraudulent products.
OLAF CASE REVEALS €107 MILLION EU-WIDE FRAUD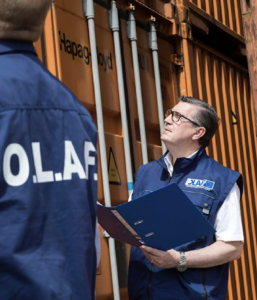 The European Anti-Fraud Office (OLAF) has finalised an investigation of a sophisticated EU-wide potential fraud scheme involving the import of goods from China.  The case reveals a suspected €14 million fraud in underpaid customs duties and an estimated €93 million in VAT evaded.  
The OLAF investigation started with a focus on a small number of consignments of textiles and shoes, first identified in Italy by the Italian Guardia di Finanza, but later expanded until it covered some 1,992 consignments. OLAF worked closely with the Italian Guardia di Finanza and the Italian customs service and then with the customs authorities of Hungary, Slovenia and Slovakia in building up the picture of how the consignments first entered and were then distributed throughout the EU.
Three companies operating from the United Kingdom first arranged for the import of the consignments into the EU. They were brought in through different ports in various Member States and were ultimately traced back to Slovakia. In Slovakia, their customs value was under-declared causing a suspected initial loss to the EU budget of €14 million. Although the goods had originally been declared as being destined for the United Kingdom, they were found to have been rerouted from Slovakia to other declared destinations throughout the EU and under a regime of suspended VAT payments due on them. At least 11 Member States are concerned and OLAF has established through a detailed examination of the transport records of the consignments that the goods disappeared from official control and were likely sold on the black market. OLAF estimates that the loss of VAT for the consignments could be as high as €93 million.
OLAF carried out its administrative investigation to determine if financial losses occurred against the EU budget. This case was finalised by OLAF in complementarity with the European Public Prosecutor's Office (EPPO), which will now pursue a criminal investigation.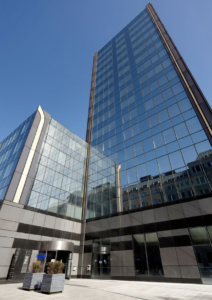 In this case, OLAF has issued financial recommendations to the 11 Member States affected so that appropriate action can be taken at national level. The criminal aspects of the case have been reported to the EPPO for a possible criminal investigation in respect of the Member States concerned. OLAF has also issued a judicial recommendation to the Hungarian Prosecutor General's Office for follow-up of the criminal aspects identified in respect of that Member State.
Commenting on the case, OLAF Director-General Ville Itälä said: "OLAF has just closed a major case of customs and VAT fraud that has multiple implications. First, suspected fraudsters left EU taxpayers with a bill of up to €107 million. Second, selling products on the black market – often at rock bottom prices – distorts the single market and harms legitimate businesses. We have issued financial recommendations to recover the money and judicial recommendations to prosecute those behind the scheme. In line with the good working arrangements in place, we are ready to support the European Public Prosecutor's Office with the criminal investigation.˝
BELGIUM: GREEN LIGHT FROM EIB BOARD OF DIRECTORS TO SUPPORT WALLONIA IN THE CLIMATE CRISIS
The EIB Board of Directors has given its in-principle approval for a record €1.1 billion operation for Wallonia
Energy efficiency and flood resilience are in the spotlight
Financial agreements should be signed before the end of the year
On 17 November, the European Investment Bank (EIB) Board of Directors gave its in-principle approval for financing of €1.1 billion for the Walloon Region to support its energy efficiency and flood resilience projects. It should be implemented rapidly via financial agreements to be finalised soon by the EIB teams and the Walloon Region.
This amount — the largest ever provided by the EIB in a single operation in Belgium — will make it possible to improve the thermal performance of Walloon social housing stock and strengthen regional water infrastructure to adapt it to future extreme climate events.
EIB Vice-President Kris Peeters said: "We are reaching the first milestone in a new financial partnership with the Walloon Region by granting a record amount for Belgium and supporting major projects that are vital for the future of the people of Wallonia. These are fully in line with the EIB's strategic priorities as the climate bank. The active front in the fight against climate change involves reducing the carbon footprint of the social housing sector. It also requires adaptation and anticipation in the face of the risk of disasters like those we saw last summer, performing numerous works to reinforce river banks. The EIB answered the Walloon Region's call. We will provide the financing needed to make these high priority investments quickly.  We must work together to overcome the challenge of the century and preserve our planet for future generations."
About the European Investment Bank (EIB)
Operating in around 160 countries, the EIB is among the world's largest multilateral lenders to climate action projects. It recently adopted the EIB Group Climate Bank Roadmap to help it to implement its ambitious programme aiming to support the mobilisation of €1 trillion in climate action and environmental sustainability investment from 2021 to 2030, and to bring the share of its investment it dedicates to these areas to 50% by 2025. In line with the Roadmap, all new EIB Group operations have also been aligned with the goals and principles of the Paris Agreement since the beginning of 2021.