A Patriot Missile System © Raytheon
Everyone is getting in on the act. The more Europe's governments fear themselves to be under threat, the more they think about protecting themselves. It's a very natural reaction. Interest has increased considerably since Putin launched his unprovoked assault on Ukraine. A man who could launch such an aggressive military action without reason could, presumably attack anyone, anywhere. Even Switzerland is reported to be keen on participating in the European Sky Shield defence umbrella, despite critics pointing out that such a move would be incompatible with the country's long-standing tradition of robustly-held neutrality. But of course, neutrality is fine when you don't have war planes overhead dropping bombs and firing missiles at you. Reuters quotes Switzerland's defence ministry as saying: "Switzerland wishes to participate in the European Sky Shield initiative and a declaration of intent is due to be signed in Bern." Poke even the most peaceful and loving dog hard enough and often enough and you may get bitten. It's a lesson Russia has yet to learn.
According to Reuters (and as reported in Al Arabiya) this communal missile defence system, originally proposed and created by Germany, now has 17 European member countries. They have all signed up and there is increasing interest being shown elsewhere. Apart from Germany itself, the UK, Sweden and Finland also enjoy the scheme's protection. The idea behind it is to reduce the cost of providing such defence systems as Patriot missiles. Some Swiss commentators, including Werner Gartenmann of the lobby group Pro Schweiz, have pointed out that the whole thing doesn't really fit with the idea of Switzerland being strictly neutral.
But if Germany is providing the wherewithal behind the European Sky Shield, that doesn't mean it doesn't buy missile protection elsewhere.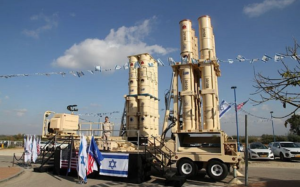 The German government has approached the country's lawmakers to request permission to buy Israel's exciting new Arrow 3 missile system at a cost of almost €4-billion, according to the Agence France Presse news agency. First, they would have to agree to a down payment of €560-million. Nobody said it would be cheap. The full system is unlikely to be delivered before the final quarter of 2025 and the quoted price is already a billion euros higher than expected. Where's all the money coming from? Well, German Chancellor Olaf Scholz told the media that it's vital to bolster defences following Russia's unprovoked military invasion of Ukraine.
In fact, the German government is leading the moves to bolster NATO's air defences following Russia's relentless missile attacks on private apartments, schools and hospitals in Ukraine. Did Putin really think this would be as easy as taking Crimea? If so, he's been shown to have been very wrong. Quite a number of European governments have so far signed up for the European Sky Shield initiative and its defensive anti-missile missiles can destroy incoming ordnance while the missiles are still in space.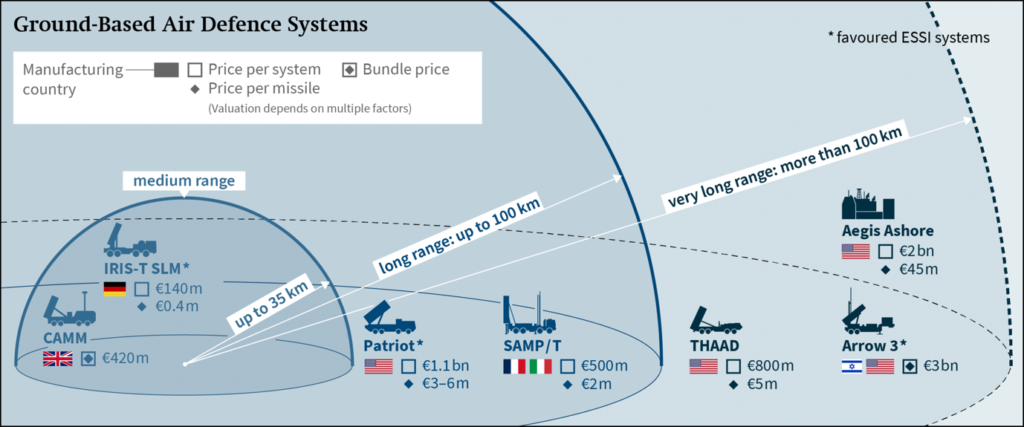 The European Sky Shield Initiative (ESSI) was formally initiated in October 2022 during a meeting of NATO defence ministers. Interest in the scheme has been heightened by Russia's vicious attack on Ukraine. Putin's claim that his aim was to "de-nazify" the country was clearly nonsense from the outset. The only Nazis in Ukraine were the ones Russia put there during its vicious land-grab. Meanwhile, ESSI's approach is to procure the necessary weapons jointly but to operate them on a collective basis. Once upon a time, NATO's air and missile defence systems were at the point of constant readiness, just in case East and West came to blows. With the ending of that cold war, the urgency seemed to go out of it all. Putin may not be another Joseph Stalin, but only in as much as he appears not to have an over-riding system of political beliefs for which to fight. "Putinism" is certainly not "Communism", nor any other recognisable "ism". He just seems to want to run the world.
|

PREPARING FOR AN UNCERTAIN FUTURE
Germany, meanwhile, has adjusted to various ways of providing defence. Back in 1995, Germany joined with the United States, together with France and Italy, to form MEADS, the Medium-Extended Range Air Defense System. The MBDA missile manufacturer, working with Lockheed Martin, had been chasing just such a contract for years, but although doubtless disappointed, the firm stands to benefit by providing a licensed manufacturing facility for the Patriot GEM-T. So not everything is lost. And there is no doubt that the Arrow 3 Patriot and the IRIS-T SLM air and missile architecture would greatly improve defence possibilities for partner countries.
French President Emmanuel Macron has been urging his fellow-European leaders to "think twice before buying non-EU forms of defence." That would rule out the Arrow 3, too, so his colleagues may not be listening right now. The Arrow 3 is a long-range missile system, designed to shoot down incoming missiles before they reach Earth's atmosphere. Certainly it would boost the defence capability of all those countries that signed up for it. It's not before time, given how Western leaders (in Europe and, to an extent, further afield) have let the whole business of air defences slide quite a bit. The defences were originally there because Russia (in the form of the Soviet Union, was reckoned to pose a threat. They were allowed to slip because Russia seemed to be coming into the West's drawing room to share a cup of tea and some biscuits. It's now seen to be needed again because that strange Putin character has shown himself to be very different from that nice and very charming Mikhail Gorbachev and to have designs on bits of Europe that belong to other countries, or even just to themselves. Germany has been under-spending on defence (in the views of many) for years, but now such perceived laxity is coming to an end, and fast.
It wasn't so much the simple fact of Russia's unprovoked war with Ukraine but its relentless missile strikes on civilian targets. Don't expect any change of heart or regret from a country that still believes it has the right to seize local children en masse and "Russify" them.
That's why fourteen NATO allies met together in Brussels in October 2022 to begin work on the missile plan. "This commitment is even more crucial today, as we witness the ruthless and indiscriminate missile attacks by Russia in Ukraine, killing civilians and destroying critical infrastructure," said NATO Deputy Secretary General Mircea Geoană. The 14 NATO allies included Belgium, Bulgaria, Czechia, Estonia, Germany, Hungary, Latvia, Lithuania, the Netherlands, Norway, Slovakia, Slovenia, Romania, the United Kingdom. "In this context, I strongly welcome Germany's leadership in launching the European Sky Shield Initiative." Geoană added: "The new assets, fully interoperable and seamlessly integrated within the NATO air and missile defence, would significantly enhance our ability to defend the Alliance from all air and missile threats." Which we must assume means "from Russia", although there are other irresponsible rogue states out there.
We shouldn't forget, for example, that the UK, Canada, Sweden and Ukraine, along with Afghanistan and a few citizens of Iran itself. are taking legal action against the Iranian government for the downing in 2020 of a Ukrainian passenger jet, resulting in the deaths of all the 176 passengers and crew. They want the International Court of Justice, the highest court of the United Nations, to rule that Iran acted illegally in shooting down Ukraine International Airlines Flight PS752 on 8 January, 2020. They also want Iran to apologise and pay compensation to the relatives of those who died.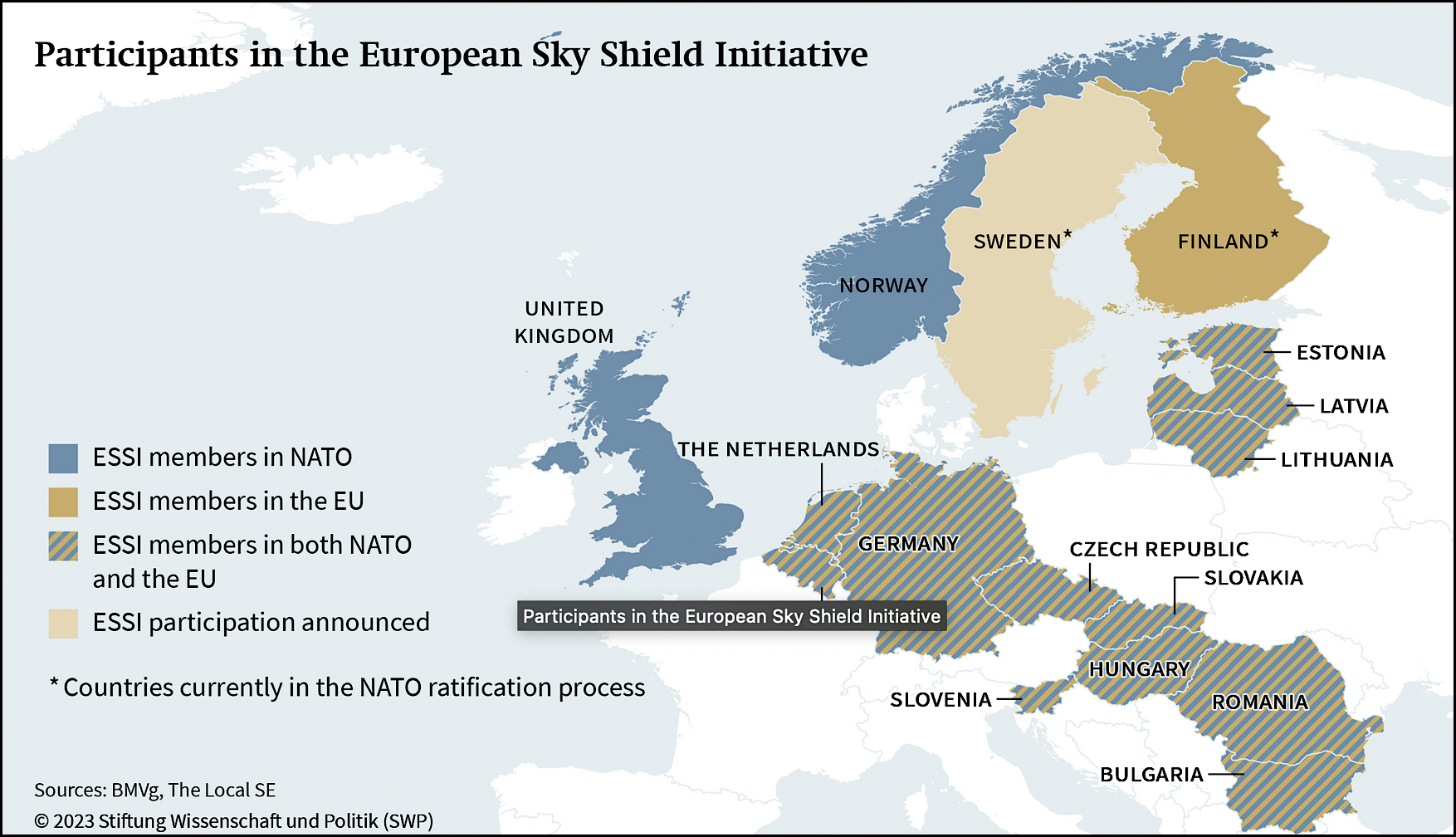 |

SKYBORN PROTECTION
The Sky Shield initiative will allow all participating nations to jointly develop an air and missile defence system using interoperable, off-the-shelf solutions. This multinational and multifaceted approach offers a flexible and scalable way for nations to strengthen their deterrence and defence in an efficient and cost-effective way. There was a reference to the need to ramp up NATO's defensive capabilities in a meeting in Brussels in October 2022 of NATO defence ministers. NATO Secretary General Jens Stoltenburg was clear in addressing the ministers: "In this working session, we will address NATO's defence and deterrence and the implications of Russia's war in Ukraine for Allied security," he said, referring also to the need for greater cooperation among NATO members. "We will discuss measures to ramp up our production and strengthen our industrial base," he said, "So that Ukraine has what it needs to prevail as a sovereign and independent nation. And that we have what we need to defend our nations.  We stand united as Allies and in solidarity with Ukraine."
Let me welcome the strong message from the UN General Assembly clearly condemning Russia's illegal annexation of Ukrainian territories. And calling for the reversal of these illegal acts. The overwhelming majority in the UN demonstrates that Russia is isolated." Isolated it may be, but it is still heavily armed and fairly indiscriminate in the way it deploys its weapons. For most countries around the world, the morality of its violent actions is also in some doubt.
Fear of Russia's unpredictable violence led to this year's Paris Air Show giving over a lot of display space to radar systems and missile defence launchers, although President Emmanuel Macron spoke out against Germany's Sky Shield plan. He argued that European countries shouldn't be obliged to rely on non-European missile systems, such as the Raytheon Patriot system or Israeli Aerospace Industries' (IAI) Arrow 3, which would be central to Sky Shield. Macron warned those attending: "What Ukraine shows is that we can only give Kyiv what we have and produce." He said that Israel's so-called "Iron Dome" would not be an appropriate option for Europe.
A recent report by the Center for Strategic and International Studies, based in Washington, said that Europe's military forces do not have enough systems to counter long-range missiles, whether guided or unguided. Many of those they do have date from the Soviet era and may not be very reliable. Macron told those attending that the Franco-Italian SAMP/T missile defence system has been delivered to Ukraine and is operational, having been delivered in May. He also told his audience that five European countries – France, Belgium, Cyprus, Estonia and Hungary use the French-made Mistral air defence missiles, made by weapons company MBDA, even though some of the countries involved have also signed up to Sky Shield.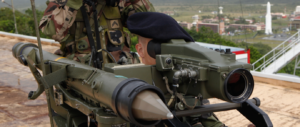 France's initiative will be run by its arms procurement division, Direction Generale de l'Armement (DGA). Of course, these things inevitably take time. To start with, nobody seems to know haw many missiles are involved, although French defence officials have suggested a figure of close to a thousand. It's understood that the production rate for the Mistral missile, currently around 20 units a month, will rise by 40%, or to around 28 units a month by 2024. Whichever system is chosen, it will take time to train up the people who must use them. The nervousness about Russia's unpredictable president is widespread. Take Poland, for instance, a neighbour of Russia with some unhappy history of their relationship to consider. Poland is also developing its missile defence capability. Nancy Jones-Bonbrest, who is spokeswoman for the Pentagon's Missile Defense Agency (MDA), said the Aegis Ashore Poland site would be completed and ready for acceptance tests by the US Navy by the end of 2023, according to PAP, the Polish state news agency. Sited in Poland, it will be under American control and command. After completion, the site at Redzikowo in northern Poland will become America's second such missile defence site in Europe, Jones-Bonbrest told the news agency.
Ukraine, the target of so many Russian attacks, claims to have successfully brought down more than 3,000 Russian targets, much to the delight of President Zelensky. "First of all, I congratulate our anti-aircraft warriors – the warriors of the anti-aircraft missile troops of the Ukrainian Air Force, who are celebrating their holiday today, he told a crowd, according to the news source Ukrinform. "I thank you for every target you have shot down," he said. "More than 3,000 targets have been shot down: more than 180 aircraft, more than 130 helicopters, nearly 40 ballistic and more than 1,000 cruise missiles, more than 1,600 drones of various types… All this means thousands and thousands of lives saved by you, hundreds of critical infrastructure facilities that you have protected," Zelensky said.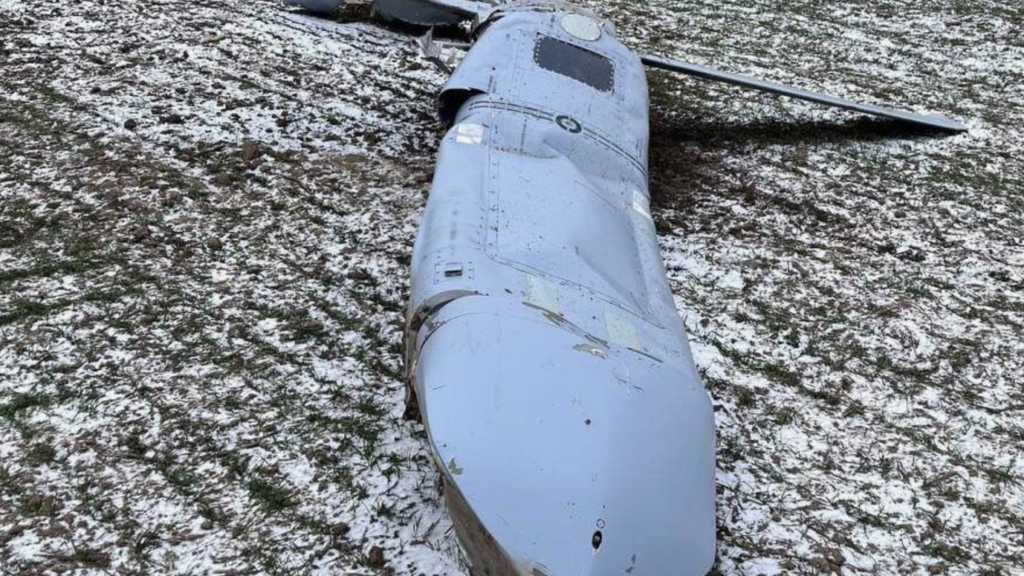 |

MISSILE, MISSILES, EVERYWHERE
What about elsewhere? Russia itself, for instance? It has an A-135 anti-ballistic missile system, but only around Moscow at the time of writing, although there are plans to extend its range. Then there are S-300PMU1 and PMU2 missiles, supposedly capable of intercepting an IRBM (Intermediate Range Ballistic Missile) attack. There are also the "enhanced" S-300VM/VMK missiles, supposedly capable of dealing with ballistic missiles with re-entry speeds of 4.5 kilometres per second, while the S-400 is said to be capable of knocking out ballistic missiles with a 3,500 kilometre range, with even higher re-entry speeds of 4.8 to 5 kilometres per second. Russia has a lot of very advanced missiles at its disposal, as Ukraine knows only too well. China has successfully tested its own exo-atmospheric interception capabilities with tests in 2010 and 2013. The United States has exo-atmospheric "kill" vehicles of its own while other parts of the defence system may be intergrated into National Missile Defense, which would, according the experts, provide strong measures to counter any incoming missiles.
To be perfectly honest it's probably rather pointless to list the missiles at any country's disposal because they won't want other – less friendly – countries to know what they may have up their sleeves. Bruno Gruselle, of ENSTA Bretagne, noted that French policymakers believed that 1972's Anti-Ballistic Missile (ABM) Treaty and the policy of "mutually-assured Destruction" (remember that?) gave an assurance of "strategic stability". At least, it would if everyone kept their word, but very often they don't. Another thing that has been pointed out is that the more the big, powerful nations boast of their missile capability, the more other, small countries want their share. In The Bulletin of the Atomic Scientists, a stern critic of the idea of missile defence, Yousaf Butt, warned that: "Just as with nuclear weapons, the US infatuation with missile Defense will cause other nations to desire this expensive technology." Meanwhile, Russia has threatened to conduct a pre-emptive strike on US-led missile defence facilities in Eastern Europe. It's all one big happy family in the defence community. Gruselle was among the French security experts to cast doubt of the feasibility of intercontinental ballistic missile defence. Current missile defences are vulnerable to manoeuvrable hypersonic vehicles, which can manoeuvre at speeds high enough to get around missile defences. One of the countries currently trying to develop such weapons is China. If those who research, design and build armaments devoted their energies to science and space research, we'd possibly be holidaying on the moons of Jupiter by now.
It's Russia's extensive use of short-range ballistic missiles and cruise missiles in its war of aggression against Ukraine that has underscored Europe's collective lack of adequate defence against such systems and against more capable future threats. In May 2022, the European Commission argued that member states needed to strengthen their multilayer air and missile defence systems. So far, however, it has been difficult to discern a coherent response at the EU level.
NATO is building a missile defence system, basing it in several member states around the Mediterranean Sea, although the plans for it have been changed several times, partly because of objections from Russia. It's been a long time coming, after a feasibility study was launched at a NATO summit in Prague back in 2002. Vladimir Putin, at that time Prime Minister of Russia, objected strongly, arguing that it could lead to a new arms race and enhance the possibility of mutually assured destruction. He also threatened that Russia could decide to freeze its compliance with the Treaty on Conventional Armed Forces in Europe (CFE), which is intended to limit deployments across Europe. In 2007, Russia gave notice of its intention to suspend the CFE Treaty. Next, in 2008, the United States and Poland reached agreement on a new base to hold ten interceptor missiles, with protection from MIM-104 Patriot air defence systems in Poland. Russia, always suspicious of a plot, sent a letter to the Danish newspaper Jyllands-Posten, stating that if the country agreed to this merger of assets, it would make their warships targets for Russian nuclear missiles. Denmark's former Minister for Foreign Affairs, Holger K. Nielsen pointed out that in the event of a war, Danish warships would be targets anyway.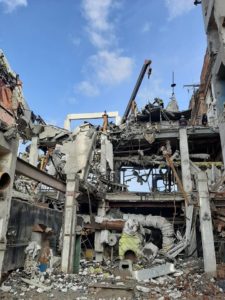 Meanwhile, say the experts, ballistic missiles are now gaining in popularity once again, because they give such countries as China, Iran, North Korea and – of course – Russia an ability to strike at distant targets without exposing their vulnerable warplanes to being intercepted or shot down. That's why the ability to intercept ballistic missiles between launch and delivery has become so important. And remember, the faster and higher a ballistic missile can fly, and the further it can go to reach its target, the more difficult interception becomes and the more important the weapon itself. But the effectiveness of these weapons is by no means certain. The technical difficulties have been described as more difficult than hitting one bullet with another. How useful they would prove in a real conflict is hard to predict. One thing is certain: both sides to any serious conflict would have a good supply of them to hand, however useful or, indeed, useless.
Many French experts considered the spending on missiles to be a waste of money; they were, they argued, based on unproven technology and lacked operational or political usefulness. The French Defence community saw missiles as an American "economic weapon", used to defeat the Soviet Union and win the Cold War, although China remains committed to them. Beijing still sees missiles as a delivery system for its warheads. So where do we go from here and do ISBMs have a future in tomorrow's war? Who can tell. They are certainly nasty beasts, capable of killing large numbers of people whilst also wrecking infrastructure and destroying schools, homes and hospitals just as Russia's have been doing in Ukraine, the foremost effect being to encourage other countries to get involved in supplying the victim country with arms and men. Oh, and showing off your latest technological marvel and its ability to kill many, many people indiscriminately. It seems to be based on one of Stalin's sayings: "Death is the solution to all problems: no man, no problem." I would like to think we've moved on a bit since then, but apparently not.