Sell: Since opening its doors in 2012, the Hôtel des Ventes de Monte-Carlo has become the address in the principality for the auction of fine and rare collectables. But, for founders Chantal Beauvois and Franck Baille, their relationship with Monaco dates back more than two decades.
Situated along Quai Antoine 1er, nestled amidst an insurance brokerage and boat dealership, it's hard to not to feel a pull towards the Hôtel des Ventes de Monte-Carlo (HVMC) and its enchanting window displays. Depending on the time of the year – and what upcoming auctions are programmed – a dazzling assortment of precious objects are showcased, a window into the tokens of sentiment and value of others.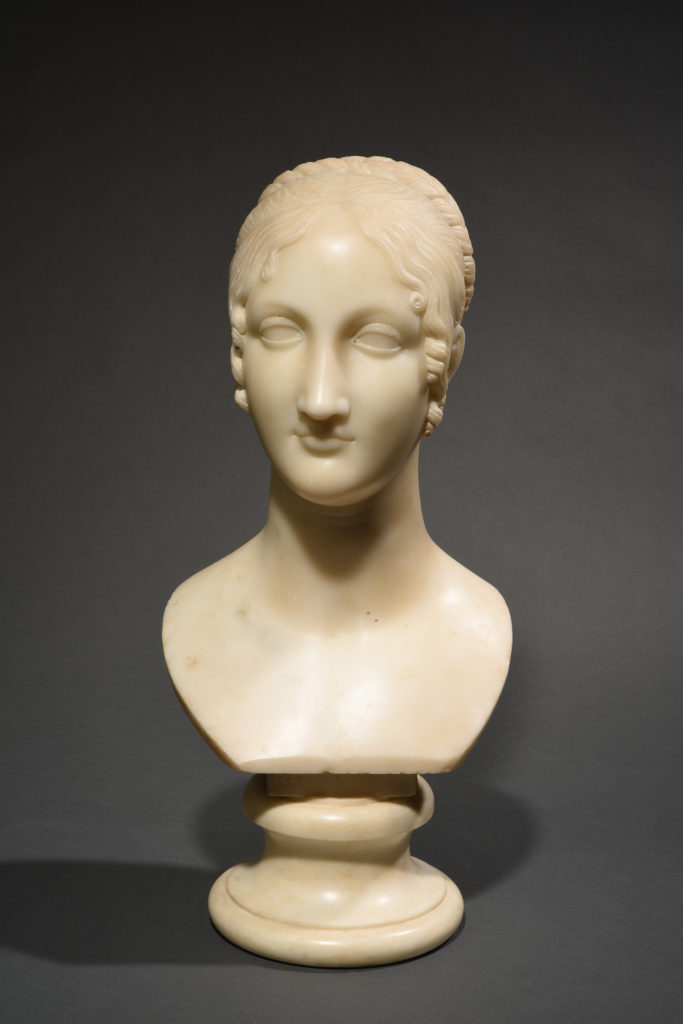 While the auction house may only be seven years old, the address has long been associated with art. "Before we took over the location, it was a foundry for the artists from the École de Nice," explains Chantal Beauvois to Europe Diplomatic Magazine. She founded the HVMC in partnership with Franck Baille, an expert in art (specifically XIX Century, impressionist and modernist), and author of many books on the subject.
"Franck and I first met during an auction in Marseille," she explains. "We decided to open a consultancy[CM1] in Aix-en-Provence, before moving it to Monaco in 1998." Transformed into an auction house in 2012, the HVMC has become the go-to destination in the principality to buy and sell articles of value, holding more than 30 catalogued auctions a year.
While Chantal reveals that jewellery, along with modern art and sculpture, comprise its most important categories (and the company hosts half-yearly auctions for each), other disciplines of expertise include classical artefacts, furniture, Russian art, wine, and luxury leather goods – the collections on auction depend largely on what is consigned to them at any particular point in time. "Two times a year, we also organise what we refer to as our "Ali Baba" auction," she smiles. "We empty our warehouses of everything people have consigned to us that we can't put in our traditional catalogued sales."
It's a schedule that keeps Chantal, an Aix-en-Provence native who now divides her time between Brussels and Monaco, busy. "Monaco, for me, is a place of work. I don't get to go out much when I'm here," she says.
As she discusses her background, it's easy to see why she's in demand as soon as she sets foot back in the principality. A graduate of the National Institute of Gemology, she also has a Bachelor of History, Bachelor of Art History and a Diploma in Fine Pearls to her name and is a Court and Court of Appeal-licensed expert. She brings 30 years of experience in jewellery and precious stones to the auction house: including nearly two decades as the jewellery expert for the Tajan Auction House in Paris.
The credibility this gives her with a local clientele, for whom trust is arguably the most important criteria, isn't lost on Chantal. "Monaco is definitely a specific market," she acknowledges. "It's a clientele that needs to have confidence in you."
Yet, her scope of business isn't limited to the principality. "Franck and I are very established and we have an enormous amount of connections across Europe and beyond." Sellers come from around the globe – America, Germany, and Belgium are three countries she highlights in particular – and, in many cases, are not afraid to buy sight unseen over the telephone. "We sell a lot of items on trust, especially those which are not so sizeable," she says. "Our clients will call us, ask us to describe the object and its condition and to send some extra photos. They trust us because they are used to buying from us and they know we will explain it exactly as it is."
There is one category, however, where most clients prefer to make their way to Monaco for the auction date. "It is very difficult to buy a precious stone with an estimated value of, say, €150,000, without having seen it," Chantal concedes.

When it comes to investments of passion, gemstones are booming and Chantal, more than most, understands just how much this category has grown. "When I look over my old catalogues, it's incredible, even comical, to remember the prices we sold some pieces for." Certain items, she explains, are now worth almost ten times as much; "especially beautiful rubies which have become very rare and, therefore, very expensive," she says, adding she sold a piece earlier this summer for €515,000.
"People who buy stones of such high level are very demanding," she continues. There are certain criteria that she says must be met: "The stones must be in good condition and have good colours and they must come with certification from the right laboratories."
As we talk, Chantal explains that they are preparing to auction a very important collection of archaeology (classic) from renowned French collector Claude Verité. Describing it as "mythical," it is due to go under the hammer on October 12th. From there, another jewellery auction, Bijoux de Charme, as well as one for furniture and other art objects, is scheduled for before the end of the year.
Having come into contact with so many precious pieces over the years, surely she has a favourite? "When you've been doing this for 35 years, you've had some extraordinary objects in your hands," she responds. "I can't say one stands out more than the others, however." Some have ended up in museums or in exhibitions. "I've sold jewels that belonged to the Duchess of Albuquerque and the Duchess of Bedford and a lot of important collections, but I still can't say I preferred one object over another," she reaffirms.
What Chantal can single out, however, is what she loves most about her job. "The contact with people," she responds. She describes her role as one akin to that of a doctor. "Because you are touching their family, their patrimony, their history," she continues, adding that inheritance, and estates, provide the source of many auctions. "We are intervening in delicate moments, when people need your counsel, and that is incredibly rewarding," she concludes.
Chantal reveals that one of the biggest auction results ever recorded occurred earlier this year when a diamond and sapphire necklace sold for €2.2 million.
Chrissie McClatchie
TOP PAINTING : Two Lions on the Look-out in the Jungle (1909–10), Henri Rousseau
Click below to read October's edition of Europe Diplomatic Magazine 

---