Russian President Vladimir Putin paying last respects to the Ambassador of the Russian Federation to Turkey, Andrei Karlov © Kremlin.ru
German newsmagazine Der Spiegel reported that a Russian diplomat's body was found outside Moscow's embassy in Berlin in October 2021. News of the discovery only emerged on 5 November.
On 19 October at 7:20 am, police guarding the embassy premises discovered a 35 year-old man lying on the pavement just outside the embassy building. They tried to resuscitate him and called in emergency services. But it was too late and the man was declared dead where he lay on the side walk. They then tried to get the Russian authorities from the embassy to surrender the body for an autopsy but that request was declined by invocation of the diplomatic status of the victim.
Consequently, the body was handed over to the Russian embassy and promptly flown to Moscow the next day, without undergoing an autopsy.
In the meantime, it was discovered by Bellingcat, the renowned investigative journalism website, that the dead diplomat whose identity they have not released, was the second secretary of the embassy and had previously served as the third secretary at the Vienna representation of Russia to the United Nations until June 2019, when he was relocated to the Berlin embassy.
Furthermore, it was discovered that the man's father is a high ranking FSB general; in fact, he is one of the top five people at the FSB. He is in charge of a department known as 'The unit for the protection of the Constitutional Order of Russia'. This is a very important section of the Federal Security Service as it is essentially the political police. It is in fact the entity that has been targeting, tracking, tailing, surveilling and, as was found out by Bellingcat in 2020, poisoning dissidents in Russia.
Russian opposition figures poisoned in mysterious circonstances :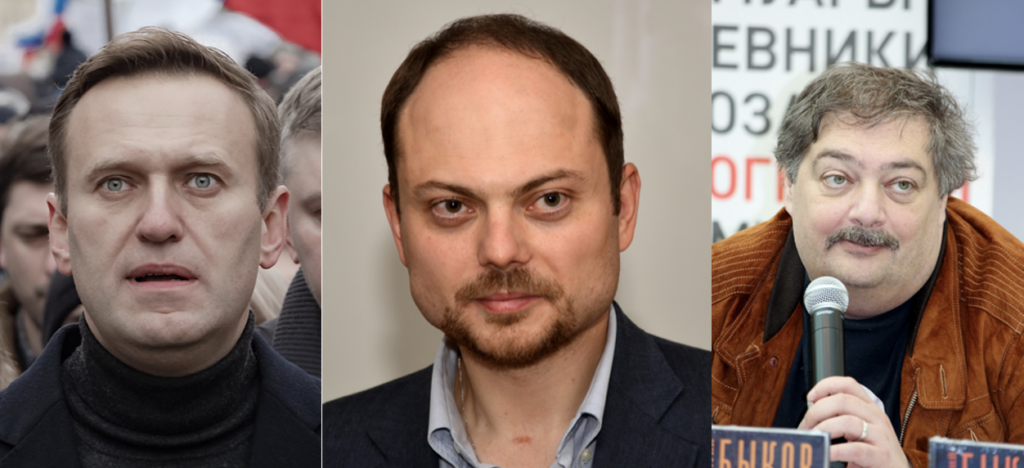 It is precisely the entity that tailed and organised the poisoning of Alexei Navalny, as well as the surveillance of many other opposition figures such as Vladimir Kara-Murza and even the poet and journalist Dmitry Bykov who was poisoned in suspicious circumstances in 2018.
German security services believe that the general's son was also an FSB undercover operative, although this has not been proved at this point.
A number of observers then raised the question of why it took so long for news of the diplomat's death to emerge.
The explanation may be that the death of a diplomatic agent in a foreign country is not necessarily reflected in the general flow of information, mainly because of the diplomatic immunity that the agent in question enjoys. So, police officers in charge of homicide cases in Germany would not have received this information rapidly, unless the Russian embassy had voluntarily requested an investigation.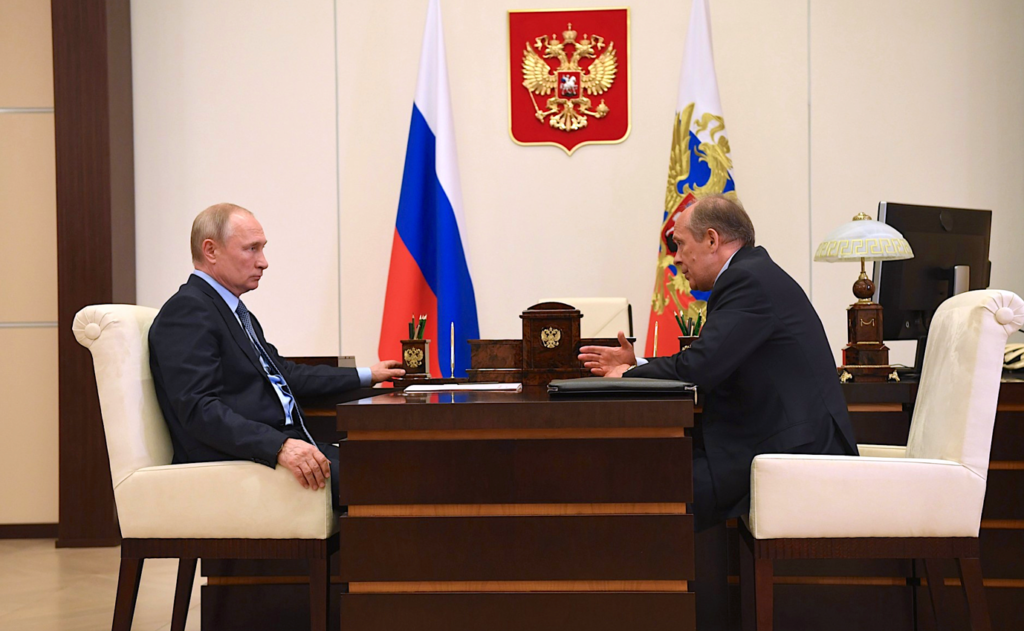 But there may also have been a certain amount of confusion within the German security apparatus about what this event actually meant. Was this death the result of some sort of foul play, or was it due to some internal power play within the Russian embassy and possibly the security services, or was this a completely accidental death in mundane circumstances ?
But be that as it may, this event was just the latest in a string of unexplained and unexpected deaths befalling Russian diplomats around the world. Beginning in 2015, high-ranking Russian diplomats, an aide to a former deputy prime minister, a lawyer for an opponent to Vladimir Putin and a former Russian member of parliament have died in mysterious circumstances. While some were shot, the causes of death for the others have systematically been described laconically by Russian authorities as 'heart attacks' or 'brief illnesses'.
CONFIDANTS, CONSULS AND AMBASSADORS 
First, there was the Russian founder of the controversial Russia Today television network and special advisor to President Putin, Mikhail Lesin. He died in November 2015 in his hotel room in Washington DC.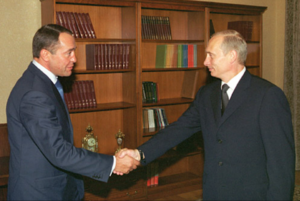 He had been awarded the 'Order for Merit to the Fatherland' medal, one of Russia's highest decorations for civilians. His ability to get virtually all Russian media outlets under control of the Kremlin had earned him the nickname 'The Bulldozer'.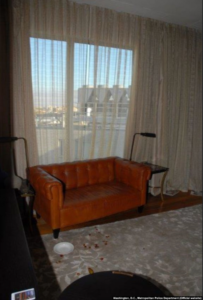 Reports said that he appeared disconcerted before his death. Later, it emerged that he died of a head injury. A medical examiner however said that death was due to 'blunt force injuries', possibly a baseball bat. Alcohol consumption was also blamed, but many questions remained unanswered until the release of his autopsy report in 2019. The evidence suggested possible murder and not a drunken fall.
On November 8, 2016, Sergei Krivov, was killed at the Russian Consulate in New York. At first, it was announced that he 'fell' from the roof before consulate officials quickly changed the narrative and said Krivov had a heart attack before falling, hitting his head on the ground and dying as a result. The medical examiner's office did leave the case open until the following day but the New York Police Department closed the case without a formal cause of death.
After all, Krivov was a security officer at the Russian Consulate, a term that can include many activities. He may have been just one of the security guards who are normally assigned to all diplomatic missions, or he may have been a cover for other activities – especially those related to espionage or counter-espionage. The American press that investigated this case found the man to be far too discreet to be honest. That said, if a Russian service had anything against him, it would have proceeded in a different way to neutralise him, simply because a death at the consulate in New York could not but intrigue observers.
On 20 December 2016, the Russian ambassador to Turkey was gunned down by an off-duty Turkish police officer in an art gallery in Ankara. There was no effective security as the killer simply walked up to Ambassador Andrei Karlov and shot him several times in the back. The entire incident was filmed by TV cameras. After firing several rounds and fatally injuring the ambassador, the gunman shouted 'Allah u Akbar !', 'Do not forget Syria', 'Do not forget Aleppo'.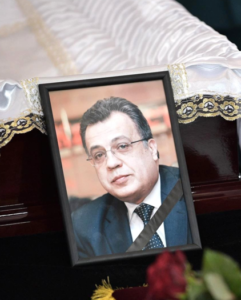 The 22 tear-old assailant was shot and killed by Turkish special forces shortly after the attack. Minutes later, Vladimir Putin appeared on television with a terse message,
"This murder is clearly a provocation aimed at undermining the improvement and normalisation of Russian-Turkish relations, as well as at undermining the peace process in Syria promoted by Russia, Turkey, Iran and other interested parties".
On the very same day and just hours after the Ankara shooting, another Russian diplomat was found dead in his Moscow apartment. Petr Polshikov, 56, served as senior diplomat in the Latin American section of the Russian foreign ministry. According to some reports, Polshikov had left the foreign ministry but it was unclear whether he was employed by another Russian government agency. He had apparently also served at the Russian embassy in La Paz, Bolivia.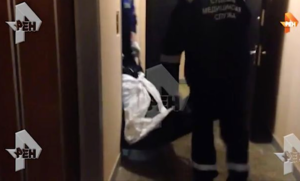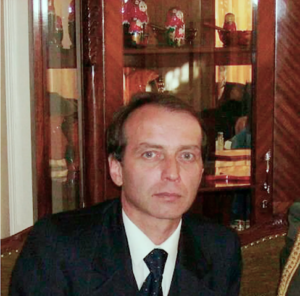 He had been shot through the head with a hand gun that was found under the sink in his bathroom. His wife was reportedly in the apartment at the time of the shooting but the circumstances of this incident remain unclear.
The lifeless body of Oleg Erovinkin was found in Moscow on December 26, 2016 in the back of a car belonging to Rosneft, a giant Russian integrated energy company. The deceased was a former general who served in the KGB and then the FSB before being appointed in May 2008 as chief of staff to Igor Sechin, a close adviser to President Putin and boss of Rosneft.
Russian authorities suggested that Erovinkin died of a heart attack. But rumor has it that he was the main Russian source for Christopher Steele, the former MI-6 officer who wrote a controversial report on Donald Trump dated July 19, 2016. In this particular case, there is indeed room for doubt. If, contrary to legend, the use of violence is extremely rare in the world of the secret services, it must be exemplary when it is used. If this is the case for Erovinkin, his execution is not intended to punish him but to discourage any other volunteers from gossiping.
On January 9, 2017, Andrei Malanin, Russian consul in Athens was found dead in the bathroom of his apartment. Again, the circumstances remain mysterious. Assault seems most unlikely since no break-in was reported and the street inhabited by many diplomats is closely guarded by police officers on duty. Diplomats posted abroad enjoy the immunity that comes with their position and investigations by local authorities are therefore automatically restricted, and a heavy veil of secrecy is placed on any findings that may be made.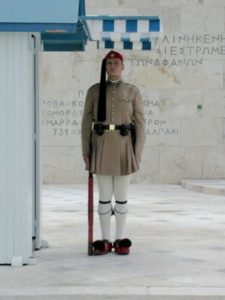 Any country that dares to break these international rules will face retaliatory measures against its own diplomats. In the case of Malanin, it should be noted that a consul is a relatively junior official in the Foreign Office.
Thus, he is not really a 'personality' who counts, even though his work is indispensable, particularly in terms of support for the expatriate or visiting national community, the issuance of visas and also in the area of financial management. In the past, the cases that have concerned the consular world are essentially related to corruption and embezzlement. The consequences are generally settled by disciplinary measures with the recall of the offenders and sometimes legal action taken against them.
On January 27, 2017, Alexander Kadakin, the Russian ambassador to India and Delhi's diplomatic corps' most prominent face for decades died in a Delhi hospital following an unspecified illness.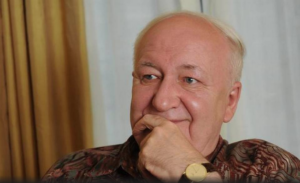 The 67 year-old diplomat had apparently been ailing for a few weeks and Russian officials said he died of a heart attack. Kadakin was known for his strong statements in support of India, especially on the issue of terrorism, and was a part of all major agreements between India and Russia, from the days of the Soviet Union and the India-Soviet treaty of friendship of 1971.
As usual, diplomatic secrecy covers the exact circumstances of this dramatic event.
Vitaly Churkin was widely considered one of the most incisive personalities in international diplomacy. As Russia's Permanent Representative to the United Nations, his speeches and interventions were noteworthy as he oversaw some of Russia's and the world's most important events in a position he held since 2006.
On 20 February 2017, the diplomat whose 65th birthday was on the following day, collapsed while on the premises of the Russian representation to the United Nations and was rushed to a Manhattan hospital, apparently suffering from heart problems. He was pronounced dead on arrival.
On the following day, the New York City Medical Examiner's Office released the results of the autopsy which stated that the cause of death required further study. This often indicates the need for toxicology tests. However, a court order following a request by the Russian UN Mission on grounds of diplomatic immunity suppressed the public disclosure of the cause and manner of death.
This close collaborator of Vladimir Putin, who was considered as the potential successor of Minister of Foreign Affairs, Sergei Lavrov, was known for his outspokenness and his adherence to the hard line of the Kremlin. What seems certain is that it was not the Russian administration that had a grudge against this loyal servant of the state.
The Russian ambassador to Sudan, Mirgayas Shirinski, was found dead on 23 August 2017 in the swimming pool of his residence in the capital, Khartoum.
Russia's foreign ministry spokeswoman Maria Zakharova said embassy staff called an ambulance but he "could not be saved."
The cause of death was not revealed but the authorities in Khartoum already rule out the criminal trail. "According to preliminary investigations, he died of natural causes," said police spokesman Omar al-Mokhtar, without further details.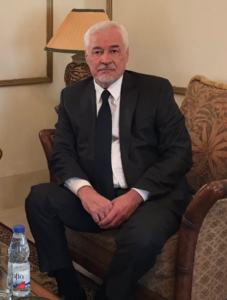 The Russian embassy in Sudan, for its part, said that Mirgayas Shirinski died of a heart disease. "For the moment, the official cause of death has not yet been revealed, given the absence of autopsy results. But judging by external factors noted by the doctor, there is every reason to believe that it was a heart problem. Either a heart attack or a stroke," the embassy spokesman told the press.
Mirgayas Shirinski had been appointed ambassador to Sudan in December 2013, after having held the same position in Rwanda between 2006 and 2013. He suffered from high blood pressure and his body was placed in the morgue, according to Omar al-Mokhtar.
The Sudanese Foreign Ministry offered its condolences to the Russian authorities. Moscow confirmed 'with sorrow' the death of its diplomat, through its Ministry of Foreign Affairs, promising at the same time, to give details on the circumstances of his death upon receipt of information from diplomatic staff at the embassy in Khartoum.
MURDER OR COINCIDENCE ?
Many of these unexplained deaths have left observers and analysts but also internet conspiracy theorists trying to spot a pattern. There may be nothing in it whatsoever, because after all, diplomats are neither immune to heart attacks or to any other disease.
But still, the fact that so many senior diplomats have died in such a short period of time is rather odd. If we assume that at least some of these deaths were caused by assassins, then we must also assume that Russian intelligence is also responsible for killing its own people.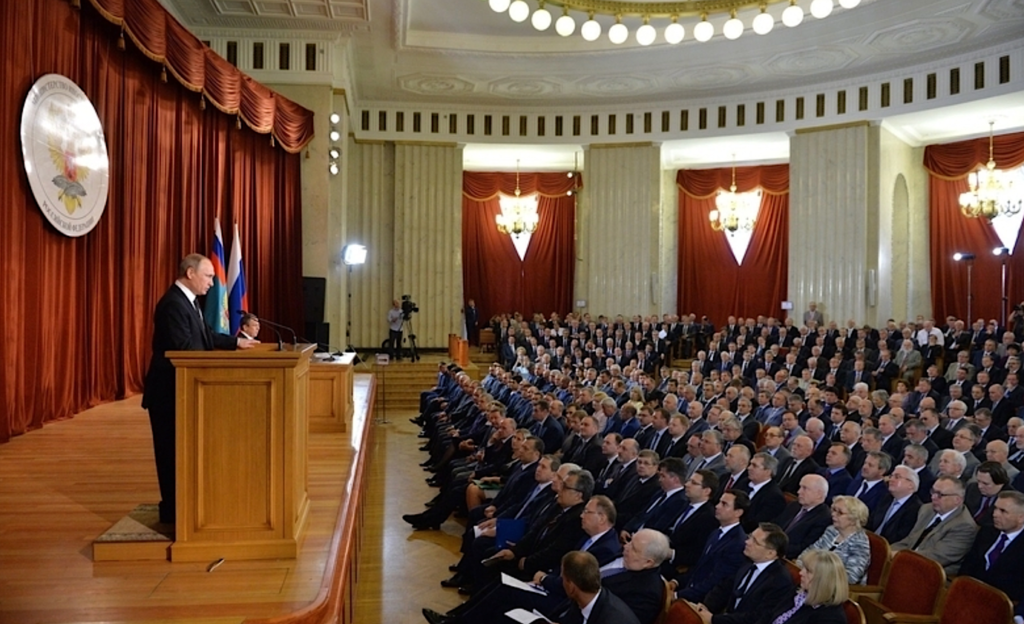 The main threat to Russian diplomats is probably that posed by Russian separatists and Islamist extremists. But these groups would certainly find it extremely difficult to operate on such a global scale, with such plausible deniability and such means of assassination that makes them appear natural. Causing heart attacks and other illnesses requires an enormous amount of planning, patience and competence; few intelligence services have that mix of abilities. But of course, Russia has them.
Now, as to why the Russians would kill their own officials, two possibilities can be envisaged.
The first is if the officials in question were political rivals or opponents to Vladimir Putin, or had offended him in some way. There is no evidence to suggest that is the case with any of the dead diplomats and other officials here, so that leaves one other option: the Russian security service's belief that the diplomats were providing intelligence to a foreign power.
In this context, the locations where some of the diplomats died are interesting. Some African countries such as Sudan are regularly used by a number of intelligence services to provide their new operatives the skills to recruit new sources.
Athens and New Delhi are also two top espionage capitals, serving as hubs for numerous trade, economic and political delegations from across the world.
And that is important, because most intelligence service recruitment of foreign officials does not occur in the nation where that official is actually from. In this regard, foreign capitals such as Athens and New Delhi are an attractive proposition because Greece and India lack the counter-intelligence presence, as well as the public attention garnered by capitals such as Beijing, Moscow, or Washington D.C.
Now, if we go along with the theory that some of the dead diplomats were spying for a foreign power and were killed by the Russian secret service, we must also ask how they were identified.
It seems obvious that without inside information it would be almost impossible for the Russians to identify so many double agents in so many locations in such a short period of time. Yet considering the ranks of some of these officials, it also means that the source of such inside information would also be a high-ranking individual.
Ultimately, it is probable that most of the individuals described here simply died of some sort of illness. But still, some of them stand out as very suspicious, such as the death of Sergei Krivov in New York, the abrupt deaths in murky circumstances in Moscow, as well as that of Petr Polshikov and the former FSB officer.
This is also an interesting question : if Sergei Krivov and Alexander Kadakin were indeed in such poor health before their deaths, why were they not ordered back to Moscow for treatment ? Or perhaps they were, but refused to comply for some reason ?
We shall probably never know, but these mysterious incidents in foreign lands certainly make for an exciting spy story !