Take a look at some of Switzerland's great heroes. William Tell, of course, famously shot an apple from his son's head and later used the same crossbow to kill the tyrannical Habsburg bailiff, Albrecht Gessler, in 1307, thus launching the fight for Swiss independence. If he actually existed, that is. His story first appeared in print two hundred and fifty years after the supposed event and bore remarkable similarities to a Viking tale from four hundred years earlier. How about Roger Federer? There is no doubt about his existence at least. Or there's Charles-Édouard Jeanneret-Gris, although he's remembered as Le Corbusier, the great architect.
Daniel Bernoulli is renowned for his 18th century work on fluid dynamics, which remains especially important for aerospace engineers and designers, while another Swiss mathematician, Leonhard Euler, came up with his so-called "identity" equation described by the Nobel Prize-winning American physicist Richard Feynman as "the most remarkable equation in mathematics", even though relatively few people could explain exactly what it does, at least in layman's terms. In fact, without it your smart phone and laptop would not function and many of the electronic marvels we live with and rely upon today would not exist. Oh, and by the way, Ursula Andress, the first "Bond girl", is Swiss, too.
Even so, the Swiss have always seen themselves as a people apart. That's why Swiss children are brought to see the very spot where William Tell got into trouble for refusing to salute Albrecht Gessler's hat, the crime for which he was compelled to endanger his son's life. Daniel Bernoulli and Leonhard Euler may have had a far greater influence on science and the modern world (and they both really existed) but you get the feeling that most of the visiting youngsters would rather take up the crossbow and fight against tyranny than commit themselves to the world of fluid dynamics or complex numbers and exponentiation. It's something that should matter in a nation of bankers: Euler's number (designated "e") is what fixes the upper limit of compound interest. So, Roger Federer and Ursula Andress aside, relations between the Swiss Federation and the European Union have seldom been completely close or cosy. Perhaps not surprisingly for a people who still idolise a possibly fictional hero from the early 14th century, a hard-won independence rooted in a mythologised past is more important than the prospect of an Institutional Framework Agreement between Bern and Brussels.
Switzerland has had a range of some 120 bilateral agreements with the EU for many years, affecting various sectors of the Swiss economy and regulating access to the EU's single market. There has been talk of streamlining the various measures – twenty main agreements and a further one hundred of lesser importance – with a single framework since 2002 when the idea was raised in the Swiss Senate. It was necessary because Swiss citizens rejected joining the European Economic Area (EEA) in a referendum in 1992. It became a matter of greater importance when Brussels decided to press for it in 2008, following EU irritation at measures by Bern to protect its labour market. One example disliked in the European Union's corridors of power is designed – theoretically – to ensure that foreign firms do not undercut local Swiss pay scales by bringing in foreign staff to work in their branches in Switzerland on lower salaries than locals would get. To achieve this, foreign-based firms operating within Switzerland must give the Swiss authorities eight days' notice before placing non-Swiss staff there even on a short-term basis. However, the EU argued that such measures breach the requirement for free movement of people to which (along with other provisions) Switzerland signed up in order to gain access to EU markets. A referendum in 2014 narrowly passed an initiative to impose quotas on foreign nationals, which led the EU to begin bilateral talks in a bid to bring the various measures together into one coherent agreement.
The talks did not go easily but in December 2018 the EU finally published its draft Institutional Framework Agreement on future relations. It may go no further. Under it, Swiss rules would come into line with EU regulations while protecting the free movement of people within both jurisdictions, mutually recognising industrial and agricultural standards, securing transport by land and air and creating a joint arbitration panel. This would be in accordance with the Luxembourg-based European Court of Justice's interpretation of EU law. It had taken four years and a lot of sometimes ill-tempered wrangling to get the deal hammered out. Then the Swiss government decided to go for a six-month public consultation before agreeing the text to which they had already – in theory – assented. The European Commission was not pleased, announcing on the 9 December, 2018, that both sets of negotiators had agreed it was "the best possible deal". On the 17 December, EU Enlargement Commissioner Johannes Hahn was clear when he addressed journalists. "Negotiations have been finished," he said, "there will be no renegotiations".

The Commission continues to claim that a new agreement could be in place by June 2019, and has agreed to allow the Swiss Stock Exchange to retain access to the EU market for six months after its expiry at the end of 2018. If this equivalence regime had not been extended it would have prevented Swiss financial institutions from selling products based on Swiss stocks within the EU. Commissioner Hahn has linked the extension to continuing progress towards a deal, denying that this amounts to putting Bern under pressure, but within Switzerland there is a lot of opposition. Politicians on both the left and right have claimed that the proposed agreement infringes Swiss sovereignty, while the SGB trades union argues that it threatens to undermine hard-won wage agreements by opening a possible door to cheap foreign labour. Most outside experts agree that the governing coalition would find it very hard to win a majority for accepting the deal, while on the EU side the protracted and difficult negotiations with Britain over its troubled departure from the economic bloc have blunted the member states' willingness to agree to exceptions, exemptions and special sectoral concessions.
Finding a way forward matters. The European Union is Switzerland's largest trading partner and Switzerland is the EU's third largest after the United States and China. In 2017, the EU imported just over €110-billion of goods from Switzerland and exported over €150-billion, a trade surplus of almost €40-billion in the EU's favour. Among Switzerland's most important exports are chemicals, medicinal products, machinery, instruments, watches, jewellery and gold. In return, its imports from the EU – mainly Germany – include machinery, chemicals, metals, agricultural products and cars. In the services sector, Switzerland earned almost €70-billion from the European Union, while EU services to Switzerland amounted to over €128-billion. The trade surplus was almost €59-billion, again in the EU's favour. Both sides stand to lose if the current trading relationship were to collapse. Some in Switzerland accuse Brussels of bullying but EU negotiators say it has to be an all-or-nothing arrangement. Curtailing free movement would kill off all other aspects of the relationship.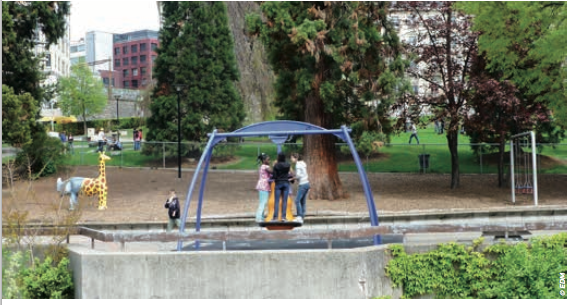 It's not just in trading terms, either. The European Commission last year introduced legislation to give protection to whistle-blowers which should be adopted shortly. Only ten of the European Union's 28 (soon to be reduced to 27) member states have laws that effectively protect those who report their employers for breaking the law, but that will change. According to a 2017 report by Eurobarometer, which has been monitoring the opinions of EU citizens since 1974, 81% of respondents admitted they did not report examples of corruption that they experienced or witnessed. A public consultation by the European Commission, also in 2017, put the figure at 85%. When asked why not, most people replied that fear of legal or financial consequences lay at the root of the problem. The EU believes that the Volkswagen diesel emissions scandal would have come to light sooner if Germany had laws to protect whistle-blowers. Similarly, the Panama and Paradise Papers scandals, Luxleaks and the alleged improper use of Facebook data by Cambridge Analytica might have been avoided or brought to earlier conclusions. Other European scandals have come to light, such as at Danske Bank, where a former executive helped reveal a money laundering scandal worth €200-billion.
The proposals to reform whistle-blower protection in Switzerland, on the other hand, are widely seen as falling somewhat short of international best practice (and a long way short of what the European Union is proposing). An IT specialist with a major bank there who revealed murky dealings by thousands of wealthy customers is still being pursued by Swiss authorities for shining a light on the customers' illicit financial activities. A Swiss attempt to get him extradited from Spain, however, was rejected by a Spanish court. Many Swiss companies – and government authorities – still seem to believe that traditional banking privacy outweighs compliance with international law in terms of importance. Even so, a majority of large Swiss companies now have reporting systems for whistle-blowers, even though only 10% of small to medium sized companies do. So far, politicians have failed to reach agreement with employers and trades unions on what sort of whistle-blower protection is needed.
Relations between the Swiss Federation and the European Union are, of course, about much more than disgruntled employees spilling the beans on crooked employers and their more venal clients. The connections go back a long way; after all, it was at the University of Zurich in 1946 that Britain's wartime leader, Winston Churchill, so recently voted out of office at the time, urged the formerly warring nations to come together and form what he called "a United States of Europe". The idea got a cheer, even if the EU's embryonic forebear, the European Coal and Steel Community, was largely the result not so much of Churchillian pan-European idealism as of pressure by the then US Secretary of State, Dean Acheson, to cement West Germany into the western European family of nations in order to put a brake on Soviet expansionism. And nothing achieves that so effectively as interlocking their economies and tying up their coal and steel industries, described by the French Foreign Minister of the time, Robert Schuman, as "the engines of war".
In 1960, Switzerland joined the European Free Trade Association (EFTA), a British idea to counterbalance the heft of the new European Economic Community (EEC) that had sprung from the Treaties of Rome, signed in 1957. Switzerland acceded to the Council of Europe in 1963, but that august body, Europe's oldest association of nation states, was and is concerned solely with jurisprudence, human rights, the rule of law and European heritage. Although larger, it also has far less clout than the EU and is now being starved of funds by its members.
Switzerland signed up to a free trade agreement with the EEC in 1972, an agreement on trading in non-life insurance in 1989 and a mutually acceptable arrangement on the carriage of goods in 1990. Two years later, the Federal Council proposed opening membership negotiations with the European Union, although it put the idea on hold a year later. In 2006, Switzerland downgraded the idea of joining the EU from an objective to an option. Nobody expects it to happen, ever, following a referendum in 1997 that overwhelmingly rejected the idea. With that plan a non-starter, Switzerland and the EU began to negotiate and sign agreements issue by issue. In 1999 that included free movement, the removal of technical barriers to trade, public procurement, agriculture and transport.
These "Bilateral Agreements", as they're known, form an overall package with the various elements linked: breach one and all of them fall. They gave Switzerland gradual access to the EU's Internal Market and participation in research projects. In 2001 another referendum again rejected applying for EU membership by a convincing 76.8%. However, Switzerland joined the EU's policing body, Europol, in 2004. The following year, Switzerland joined the Schengen area of passport-free open borders. It also joined the Dublin agreement, which is intended to ensure that migrants from non-European countries apply only once for asylum in the first country they reach, rather than making multiple asylum applications in several countries. Switzerland joined the European Environment Agency (EEA) in 2006, also signing up that year to the EU's MEDIA programme to promote the movie industry. 2010 saw an agreement on education and youth programmes as well as harmonising rules on product safety. In 2011, Bern and Brussels agreed to recognise each other's "designation of origins" (PDO) for agricultural products (no Gruyère from Lyon but no Bleu d'Auvergne from Geneva, either).
But it wasn't all handshakes and smiles. In 2012, Switzerland opted to invoke the safeguard clause in its free movement deal for people from eight of the EU's newest member states and a year later it did the same for the EU 17. Brussels expressed concern, but the safeguard clause expired in 2014, just as more deals were done on supporting asylum seekers, agriculture and business taxation. The EU wanted to wrap up all the various agreements into one all-encompassing framework agreement and after four tortuous years of difficult, often angry, nose-to-nose negotiations, Brussels announced an agreement.
But Bern was having second thoughts, announcing that it would subject the deal – which the EU negotiators swore had been agreed by both sides – to six months of public consultation. Few expect it to win public approval. Meanwhile, the EU has somewhat grudgingly given Bern a six-month extension of its recognition of Swiss stock-trading venues. There are six of them, and losing access to EU markets would cost them half their revenue. Many in Switzerland's corridors of power would prefer renegotiation but Brussels is having none of it. For Switzerland, "The EU has nothing new to offer," Commission spokesperson Margaritas Schinas, told reporters in January this year. She said there had been "no change" in the Commission's policy. But Swiss President Ueli Maurer, who doubles as Finance Minister, told reporters in Switzerland that the agreement must be re-opened. "As things stand today," he said, "the Framework Agreement would not be accepted. So we would still have to make substantial negotiations."
Outside of Switzerland, few agree. "This is much more a challenge for Switzerland than for the European Union," said Paul Schmidt, Secretary-General of the Austrian Society for European Politics. "I think Switzerland tries to be independent at the same time as it adopts European regulations, without sitting at the table and taking part in the decision-making and I think they have to rethink their approach to the European Union. They have to understand how much they actually depend on the European Union and then we can sit down and sort the issue." There seems little inclination on Bern's part to do anything of the sort.
The affair has unfortunate echoes of the agonising negotiations between the United Kingdom and the European Union over Britain's plans to withdraw from the EU. A number of leading UK politicians say "we must renegotiate", despite disagreements within the British government, while the EU side, with twenty-seven separate states in full agreement, says "take it or leave it". Desperate for trade deals before tumbling out of the EU without a parachute, Britain has signed a trade agreement with Switzerland which will basically allow the existing terms under Switzerland's EU treaty to continue after Britain leaves. The deal was signed in Bern on 11 February by Federal Councillor Guy Parmelin and Britain's Secretary of State for International Trade, Dr. Liam Fox. It comes under what Bern calls a "mind the gap" strategy to avoid one agreement ending before another can begin. The deal also extends to the Principality of Liechtenstein under the Swiss-Liechtenstein Customs Union.
Switzerland is a major trade partner for the United Kingdom, which is its sixth most important export market (CHF 11.4-billion, €10-billion) and its eighth most important market for imports (CHF 6-billion, €5-billion). It is the UK's 5th main export partner outside the EU after the United States, China, Hong Kong and the United Arab Emirates, while Swiss direct investments in the UK are the fifth most significant for Switzerland at CHF 54-billion (more than €47-billion) in 2017. Hailing his success, Dr. Fox told reporters: "Switzerland is one of the most valuable trading partners that we are seeking continuity for, accounting for more than £32-billion (over CHF 42-billion, €37-billion) worth of trade a year." This being only the fourth of some forty trade deals he had promised to sign before the end of March this year, he was keen to emphasize its value. "This is of huge economic importance to UK businesses," he said, "so I'm delighted to be here in Bern today, ensuring continuity for 15,000 British exporters." Swiss Federal Councillor Guy Parmelin agreed. "I am very pleased to have signed this agreement today," he said. "It ensures continuity in our trade relations after the United Kingdom leaves the European Union and lays the foundation for our future trade relations." However, nobody seriously believes a UK deal for Switzerland or a Swiss deal for the UK can replace one with the mighty European Union with its population of more than half a billion people
Clearly, though, if its proposed Framework Agreement with the Swiss Federation falls, as seems increasingly likely, and Britain's future prosperity is threatened by its lamentable lack of other trade deals, then both countries will be left with little to cling to but their somewhat mercurial dreams of independence and memories of more forceful times, when differences were settled with swords, pikes and – yes – crossbows. It's worth remembering that while the Swiss venerate William Tell, the British still hold Robin Hood in high regard. But unlike Bernoulli or Euler, both almost certainly have no basis in historical fact. Nor much practical use in an increasingly globalised world.