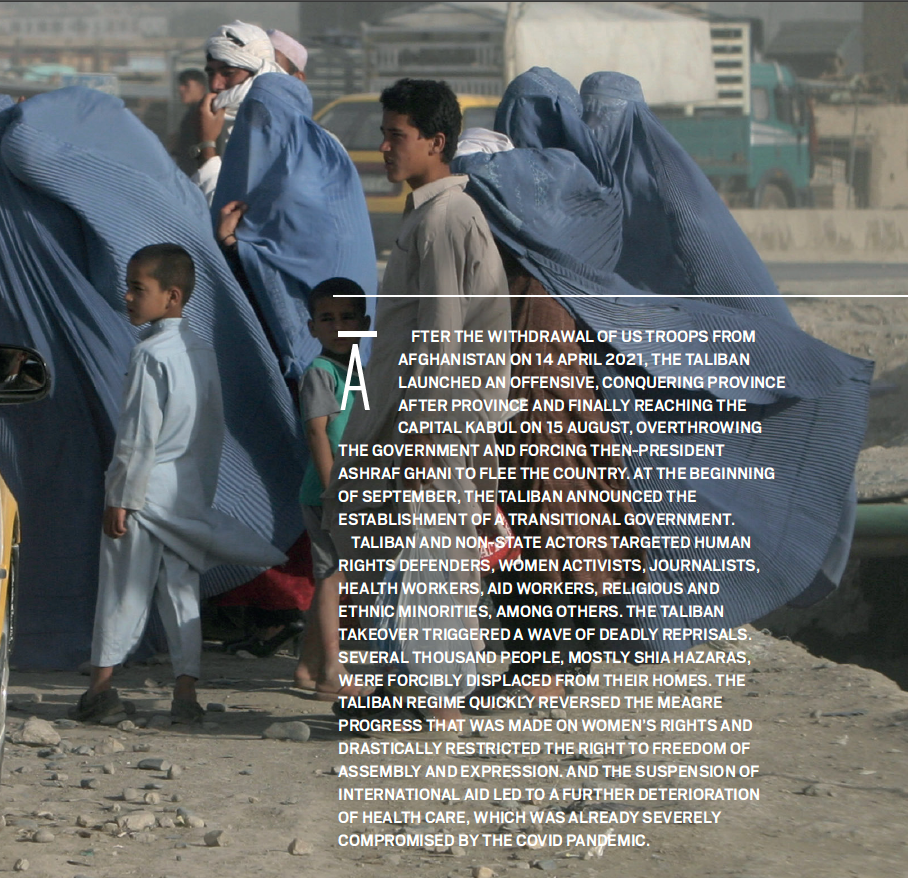 After the Taliban took power, a coordination council was initially formed between them and the former members of the Afghan government in order to achieve a peaceful transfer of power
In a press conference on 17 August 2021, Taliban spokesman Zabihullah Mujahid stated that Afghanistan posed no threat to any country, that women's rights would be respected within the framework of Islam, that they would be able to study and work, and that the media would survive provided they respected Sharia law.
However, it was widely reported that several women were forced out of their offices, according to witnesses, and the Afghan website Gandhara confirmed that the Taliban had shut down many media outlets across the country.
There were obvious discrepancies between the Taliban's promises and events on the ground.
On 15 August 2022, the Taliban celebrated the first anniversary of their takeover of Kabul. For many Afghans, however, this was a very sad day
The Taliban is an armed movement that advocates a police state that functions according to an extremely regulatory interpretation of Sharia law. They have excluded women from public life and show little interest in the development of society. It is not interested in organising a modern state. The regime also operates on a limited ethnic basis with a strong Pashtun influence.
The Taliban are in the process of systematically dismantling the progress made in human rights over the last twenty years. A climate of fear prevails throughout the country.
In rural areas, the return of the Taliban has not necessarily changed much. Internal security seems somewhat better assured, and traditionalist discourse suits the conservatives
But poverty is spreading fast. And in the cities, women have been marginalised again. They are excluded from many public professions and are no longer allowed to move outside their cities on their own. Girls' schools and grammar schools have been closed. Full-face veils have become compulsory again. Interference in private lives is the order of the day, and abuses of power include the forced marriage of young girls.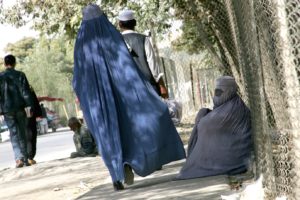 |

Rights of women and girls
Even in the final stages of the doomed peace talks, women were severely underrepresented. The government delegation included only four women, the Taliban none. In the government of former President Ashraf Ghani, four ministerial posts were held by women, but they were not represented in the Taliban's provisional government. Shortly after coming to power, the Taliban dissolved the Ministry of Women's Affairs and its provincial departments.
In August 2021, a Taliban spokesperson told reporters that women should not go to work until "proper systems" were in place to "ensure their safety". In September, female ministry staff were told to stay at home while their male counterparts returned to work
Women were reportedly not allowed to enter their workplaces or were sent home in different parts of the country, except for those who worked in the passport department of Kabul airport or in the health sector. In some cases, women were reportedly escorted home by Taliban fighters who told them they would be replaced by a male relative.
Female lawyers, judges and prosecutors were de facto dismissed and forced into hiding. They risked reprisals from men who had been convicted and imprisoned by them for domestic violence or other gender-based violence, and who had been released by the Taliban.
According to witnesses, former prisoners and Taliban fighters raided the homes of several women judges.
|

Right to education
After taking power, Taliban leaders announced that a "safe learning environment" had to be created before women and girls could return to school. Boys were able to resume school in mid-September, but the situation for girls remained uncertain
Even where schools and other educational institutions were open, school attendance was low, especially for girls, due to the intimidation and harassment faced by teachers and students.
|

Sexual or gender-based violence
Violence against women and girls remained widespread but was too rarely reported. In the vast majority of cases, the alleged perpetrators were not prosecuted
Beatings, harassment, forced prostitution, deprivation of financial maintenance and forced and early marriage were still the main forms of violence against women
Violence against women escalated when legal and other support mechanisms for women, including women's shelters, began to close. When the Taliban ended all institutional and legal support for women, they faced even more violence, which they dared not report for fear of the consequences.
|

Erasing women from public life
Since coming to power, the Taliban leadership has "institutionalised" widespread and systematic discrimination and gender-based violence against women and girls.
Indeed, the world is witnessing an attempt to completely oust women and girls from public life in Afghanistan, including from the institutions and mechanisms that had been established to support and protect the most vulnerable among them.
In the latest step to enforce its policy of exclusion and discrimination, the Taliban regime has banned Afghan women from visiting parks and gardens in Kabul, one of the last free spaces they had enjoyed since the return of the fundamentalist Islamist regime.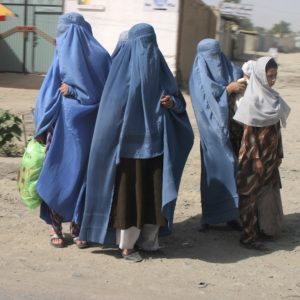 On 7 November, the Taliban instructed those in charge of parks and gardens in Kabul to deny women access to these facilities. Previously, separate opening hours and days had been introduced so that men and women would not meet. But "in many places the rules were violated", justified Mohammad Akif Sadeq Mohajir, spokesman for the Ministry of Promotion of Virtue and Prevention of Vice. "There was mixing and the hijab was not respected. That is why such a decision was taken at this time," he continued.
On the heights of Kabul, the Ferris wheel of Afghanistan's largest amusement park has come to a halt, as have the swings, rail cars and other rides that embellished the vast complex with its breathtaking views. Now only a handful of men stroll casually through the quiet alleys of Zazai Park, which was built more than six years ago. Before the Taliban restrictions, it could accommodate up to 15 000 visitors on a weekend.
The decision will condemn Habib Jan Zazai, the co-builder of the facility, to shut down his operation, in which some $11 million has been invested and which employs about 250 people. "Without women, the children will not come alone," he notes. "I would have liked the Taliban to give us convincing reasons," he regrets, explaining that many mothers have organised parties there in recent years.
And in another attempt to exclude women completely from public life, it was announced on 13 November that gyms and public baths or "hammams" are henceforth off-limits to Afghan women as well. According to the Ministry for the Prevention of Vice and the Promotion of Virtues, the reason for this latest move is that the trainers in the women's gyms are male and that women must be confined to their homes to preserve Islamic virtues.
|

Return of corporal punishment
Days after passing a series of draconian laws on women, the Taliban's Supreme Leader, the secretive Haibatullah Akhundzada, has ordered the country's judges to apply all extreme aspects of Sharia law, including public executions, stoning and amputation of the limbs of convicted thieves
Taliban spokesman Zabihullah Mujahid shared the announcement on Twitter on 13 November, saying the order was "mandatory".
Sharia law provides for the punishment of serious offences under Islamic law, such as adultery, drinking alcohol, theft, banditry, apostasy and rebellion.
However, in order for these sentences to be enforced, these facts must "normally" be proven to a high degree, which in the case of adultery includes the testimony of four adult Muslim men.
This policy further isolates Afghanistan. The international community continues to provide substantial humanitarian aid, but development assistance is conditional on respect for human rights, which of course include the rights of women and children, according to a UN Security Council resolution . This condition is important because these principles are universal, even if their application must be adapted according to the culture and history of each country.
The Taliban met for the first time with a joint US-European Union delegation in Doha on 12 October 2021, the same day that G20 leaders pledged to work together to prevent a humanitarian disaster in Afghanistan.
At a virtual G20 summit hosted by Italy, the EU pledged to provide €1 billion in humanitarian aid to Afghanistan.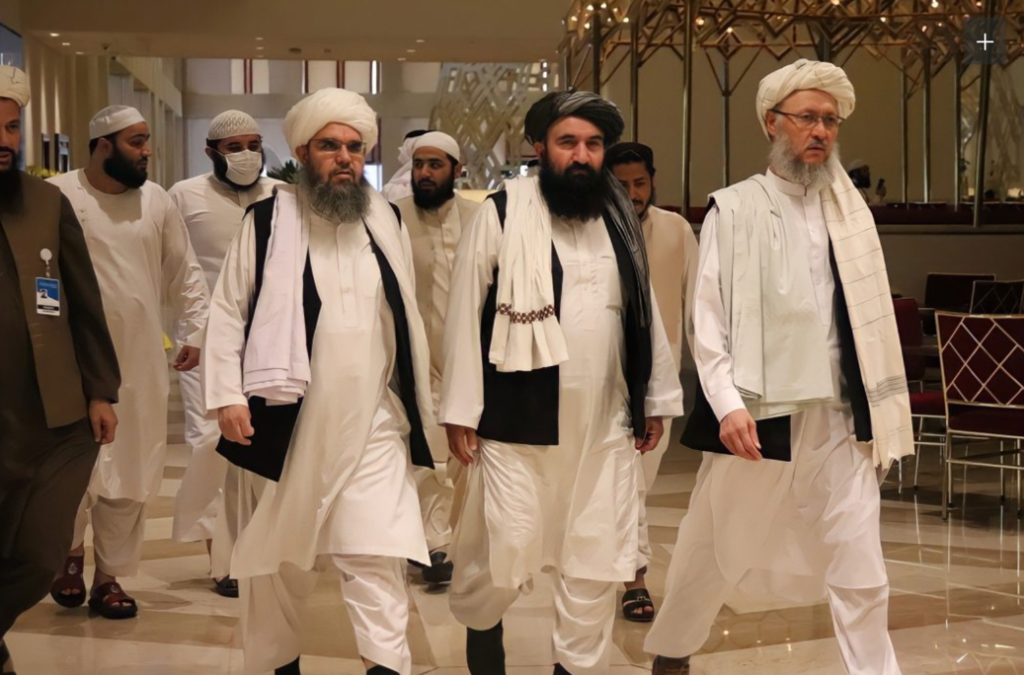 With the economy crippled and a severe humanitarian crisis looming, the Taliban asked for international support even though their regime was not recognised by any country. The direct talks in Doha between representatives of the Taliban, the United States, Canada, the EU and several European countries, including the United Kingdom, were mediated by Qatar, a country close to the Taliban.
|

The return of the European Union
A European Commission spokesperson said on 21 January 2022 that the European Union would re-establish a physical presence in Afghanistan to better deliver humanitarian aid and reiterated that it did not officially recognise the Taliban-led government.
This is the first such announcement by a Western power since EU member states and many governments evacuated their diplomatic staff after the Taliban invaded the Afghan capital in August 2021. "The EU has started to restore a minimum presence of international staff from the EU delegation to facilitate the delivery of humanitarian aid and monitor the humanitarian situation," said Peter Stano, European Commission spokesperson for external relations.
In the meantime, however, the Taliban has managed to raise colossal sums, up to $1.6 billion a year. In a June 2021 report, UN revealed that "most of this money comes from criminal activities such as opium production, extortion and ransom kidnapping."
In addition, the Taliban announced that they will ban the trade in heroin and opium, which, however, they have been using to finance themselves for many years. However, to compensate for the loss of this revenue, they can count on the exploitation of the lithium and other mineral deposits they have seized, estimated at $1,000 billion
Lithium is an important ingredient in the production of car and smartphone batteries and many other industrial and high-tech applications.
One year and four months after the Taliban took power in Kabul on 15 August 2021, women's freedoms are even more restricted, public executions and other forms of corporal punishment have been reinstated, and famine is on the rise across Afghanistan
What is daily life like in the country? What is the scale of the humanitarian disaster?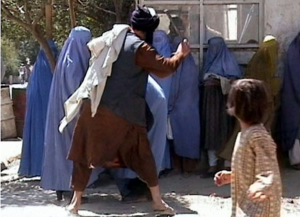 After the fall of the old regime, what is most evident is the obvious loss of prestige for the West, which has allowed the country to fall into the hands of the Taliban twenty years after its first disastrous intervention. And all this in the face of an increasingly opportunistic China, which sees this situation as an opportunity to establish itself in Afghanistan and permanently displace the influence of the United States and Europe in that country.
Since the 19th century, Afghanistan has been fought over so often that it has become known as a graveyard for invading armies. Today, the "Great Game" of influence continues with other players … a game of influence between the great powers that could lead to major geopolitical shifts in the not too distant future.