AMERICAN AIRLINES ANNOUNCES AGREEMENT TO PURCHASE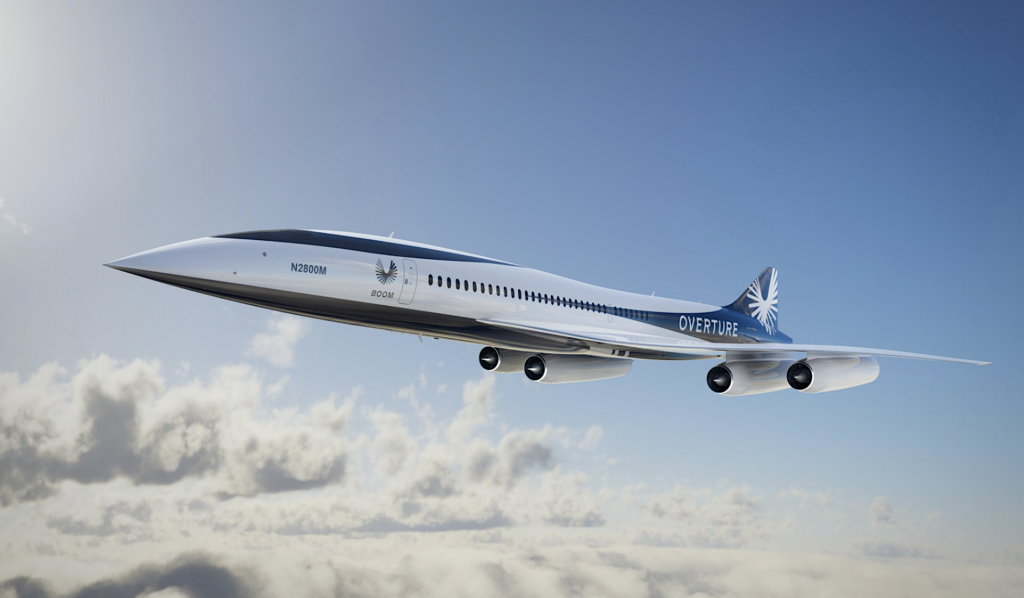 American Airlines and Boom Supersonic have announced the airline's agreement to purchase up to 20 Overture aircraft, with an option for an additional 40. American has paid a non-refundable deposit
on the initial 20 aircraft. Overture is expected to carry passengers at twice the speed of today's fastest commercial aircraft.
Boom Supersonic's Overture would introduce an important new speed advantage to American's fleet, which is currently the simplest, youngest and most efficient among U.S. network carriers. Under the terms of the agreement, Boom must meet industry-standard operating, performance and safety requirements as well as American's other customary conditions before delivery of any Overtures.
"Looking to the future, supersonic travel will be an important part of our ability to deliver for our customers," said Derek Kerr, American's Chief Financial Officer. "We are excited about how Boom will shape the future of travel both for our company and our customers."
Overture is being designed to carry 65 to 80 passengers at Mach 1.7 over water — or twice the speed of today's fastest commercial aircraft — with a range of 4,250 nautical miles. Optimized for speed, safety and sustainability, Overture is also being designed to fly more than 600 routes around the world in as little as half the time. Flying from Miami to London in just under five hours and Los
Angeles to Honolulu in three hours are among the many possibilities.
"We are proud to share our vision of a more connected and sustainable world with American Airlines," said Blake Scholl, Founder and CEO of Boom. "We believe Overture can help American deepen its competitive advantage on network, loyalty and overall airline preference through the paradigm-changing benefits of cutting travel times in half."
In July, Boom revealed the final production design of Overture, which is slated to roll out in 2025 and carry its first passengers by 2029.
"Aviation has not seen a giant leap in decades. Overture is revolutionary in its design, and it will fundamentally change how we think about distance," said Boom Founder and CEO Blake Scholl. "With more than 600 routes across the globe, Overture will make the world dramatically more accessible for tens of millions of passengers."
Boom combines a number of engineering innovations in aerodynamics, noise reduction, and overall performance.
Key Features:
Four-engine design: Overture will be powered by four powerful, wing-mounted engines that enable the airliner to cruise at Mach 1.7 over water and just under Mach 1 over land. Additionally, the four-engine design reduces noise while also decreasing costs for airline operators. Engine placement was selected to conform to the strictest passenger safety requirements.
Quieter operation: On take-off, Overture will use the world's first automated noise reduction system. The airliner will fly without afterburners, meeting the same strict regulatory noise levels as the latest subsonic airplanes. These noise reduction efforts will deliver a quieter experience both for passengers and airport communities.
Contoured fuselage: According to the principle of area-ruling, Overture's fuselage has a larger diameter toward the front of the aircraft and a smaller diameter toward the rear. Boom has applied this design technique to minimize drag and maximize fuel efficiency at supersonic speeds.
Gull wings: The aircraft's wings are sculpted to enhance supersonic performance as well as improve subsonic and transonic handling. Importantly, the wing shaping also helps ensure safety and stability at any speed.
Carbon composite construction: Overture will incorporate carbon composite materials into the majority of the build that are lighter, stronger, and more thermally stable than traditional metal construction. Carbon composites can also be manufactured with highly complex curvature, contributing to the aircraft's aerodynamic efficiency.
Net zero carbon: Overture has been developed from the beginning to be net zero carbon, flying on 100% SAF. Sustainability is woven into all aspects of Overture, from design and production to flight and end-of-life recycling.
Overture Specifications:
Cruise speed: Mach 1.7 supersonic, Mach 0.94 subsonic
Range: 4,250nm with full payload
Passengers: 65–80
Exterior Dimensions: Length: 201 feet, Wingspan: 106 feet, Height: 36 feet
Interior Dimensions: 79 feet long, up to 6.5 feet height at aisle
Airframe: composite fuselage, wing, vertical, and horizontal
Wing: gull with digital leading and trailing edge flap control
Flight controls: 4x redundant digital fly-by-wire on 2 LRUs
Powerplant: 4x medium-bypass 100% SAF-compatible turbofan
Airport Community noise: ICAO Chapter 14 / FAA Stage 5
Designed and built in the United States, the first Overture aircraft begins production in 2024, rolls out in 2025, begins flight test in 2026 and flies first passengers in 2029.
James Lookwood
THE US FEDERAL DRUG ADMINISTRATION APPROVES ANTI WRINKLE 'DAXXIFY', A SERIOUS  COMPETITOR TO 'BOTOX'
Revance Therapeutics, Inc. (Nasdaq: RVNC), a biotechnology company focused on innovative aesthetic and therapeutic offerings, has announced that the United States (U.S.) Food and Drug Administration (FDA) has approved DAXXIFY™ (DaxibotulinumtoxinA-lanm) for
injection for the temporary improvement of moderate to severe frown lines (glabellar lines) in adults.DAXXIFY™ is the first and only neuromodulator stabilized with Peptide Exchange Technology™ (PXT) and is free of both human serum albumin and animal-based components. Most importantly, DAXXIFY™ has the ability to address duration of treatment effect, which Revance Therapeutics believes is the greatest unmet need with existing neuromodulators for both
consumers and injectors. The FDA approval, Revance's first, augments the company's innovative aesthetics portfolio and expands the company's access to the growing $3.2 billion U.S. facial injectables market, further establishing Revance as an innovation leader in the industry and laying the groundwork for potential future therapeutic indications."The FDA approval of DAXXIFY™ is a foundational achievement for the company as it marks the culmination of years of pioneering research and development made possible by the outstanding execution of our talented team, along with strong support from the medical and investor communities. It has been an incredible and rewarding journey to realize our vision and bring this disruptive innovation to an industry that has remained largely unchanged for over 30 years," said Mark J. Foley, Chief Executive Officer. "Importantly, we are very pleased DAXXIFY™'s label
includes data demonstrating the achievement of none or mild wrinkle severity based on investigator and subject assessments, as this provides the foundation for our marketing claims around duration of effect. We look forward to continuing to set new standards in aesthetics and to establishing a new category of long-lasting, peptide-enhanced neuromodulators."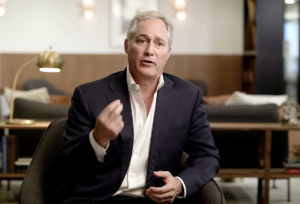 The approval was based on the data generated in the SAKURA phase 3 clinical trial program (SAKURA 1,2,3), which included more than 2,700 patients and about 4,200 treatments. In the pivotal trials, 74% of subjects achieved a > two-grade improvement in glabellar lines at week four per both investigator and patient assessment, and 98% of subjects achieved none or mild wrinkle severity at week 4 per investigator assessment. The median duration of effort was six months. Some patients maintained treatment results at nine months, with results seen as early as one day after treatment, typically seen within two days.
Daxxify is generally safe and well tolerated with no serious treatment-related adverse events reported in the clinical trials. The most common treatment-related adverse events with were headache followed by drooping of the upper eyelid ptosis and facial paresis (the inability to move facial muscles), including facial asymmetry.
EQUINOR COMPLETES EXIT PROCESS FROM RUSSIA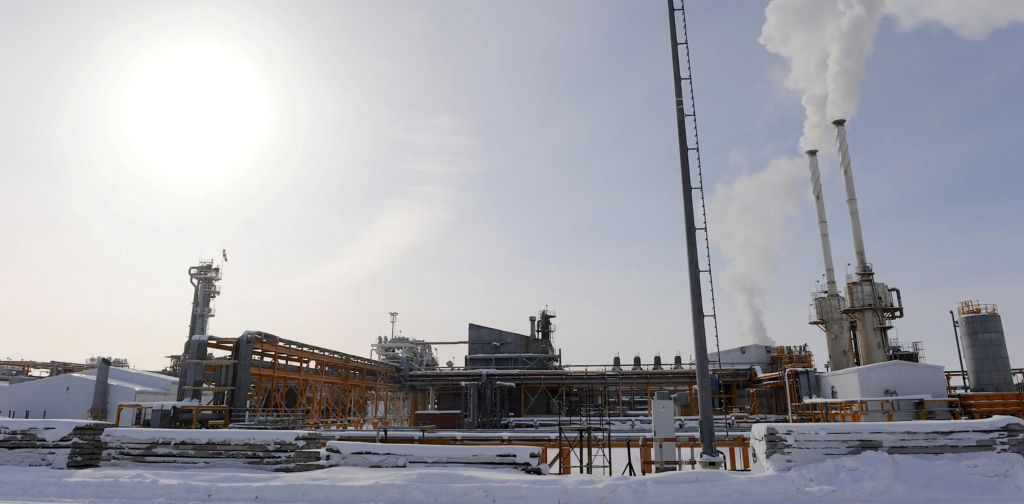 After 30 years in Russia, Equinor has now exited all joint ventures in the country. Equinor decided to start this process on 27 February following the Russian invasion of Ukraine.
Equinor can now confirm that the full exit from Kharyaga has also been completed.
As part of the exit from Kharyaga, Equinor has in compliance with applicable sanctions covered decommissioning liabilities accrued and owed by Equinor over the years.
Following the exit from Kharyaga, Equinor has no remaining assets or projects in Russia.
Equinor ASA
Equinor,formerly Statoil and StatoilHydro) is a Norwegian state-owned multinational energy company headquartered in Stavanger. It is primarily a petroleum company, operating in 36 countries with additional investments in renewable energy. In the 2020 Forbes Global 2000, Equinor was ranked as the 169th-largest public company in the world.
EBRD PROVIDES US$ 127 MILLION LOAN TO TURKEY'S ISBANK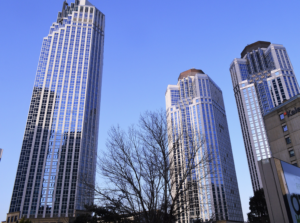 US$ 127 million financing to Isbank for on-lending to local businesses
Facilitating green investments and supporting women-led SMEs
Additional risk-sharing, mentorship and networking opportunities for women
The European Bank for Reconstruction and Development (EBRD) is providing US$ 127 million in new funding to Isbank for on-lending to women-led businesses and to facilitate Turkey's transition to a green economy.
The financing is being made available through the Bank's Diversified Payment Rights (DPR) programme, an established market instrument used by Turkish banks to raise long-term funding.
The funds will be split between the Turkey Women in Business (TurWiB II) programme, which finances women-led SMEs, and the Turkey Sustainable Energy Finance Facility (TurSEFF III) programme, which supports resource efficiency and small-scale renewable energy investments. With this new investment the EUR 400 million financing made available under TurSEFF III programme is now fully subscribed.
Arvid Tuerkner, EBRD Managing Director for Turkey, emphasized the significance of the funding for a green and inclusive future: "The EBRD remains committed to securing the competitiveness of women-led businesses in Turkey and will continue to expand financial opportunities for women in the economy," he said. "We are also dedicated to accelerating the country's green agenda through our investments. We are happy to be working with a credible partner like Isbank in moving towards both of those ambitions."
In addition, women-led businesses will benefit from risk sharing through the Turkish Credit Guarantee Fund and the Turkish Ministry of Treasury and Finance. They will also have access to advisory, mentoring and networking opportunities, facilitating their access to know-how, non-financial development services and markets.
The new funding under the TurWiB II programme is part of the €600 million in financing dedicated to Turkish women entrepreneurs announced last year by EBRD President Odile Renaud-Basso.
The EBRD is a leading institutional investor in Turkey, with a strong commitment to the country's green agenda. It has invested more than €16.5 billion in 378 projects in the country since 2009, with the overwhelming majority of those projects in the private sector.
CRYPTOCURRENCIES KEY TO TACKLING ORGANISED CRIME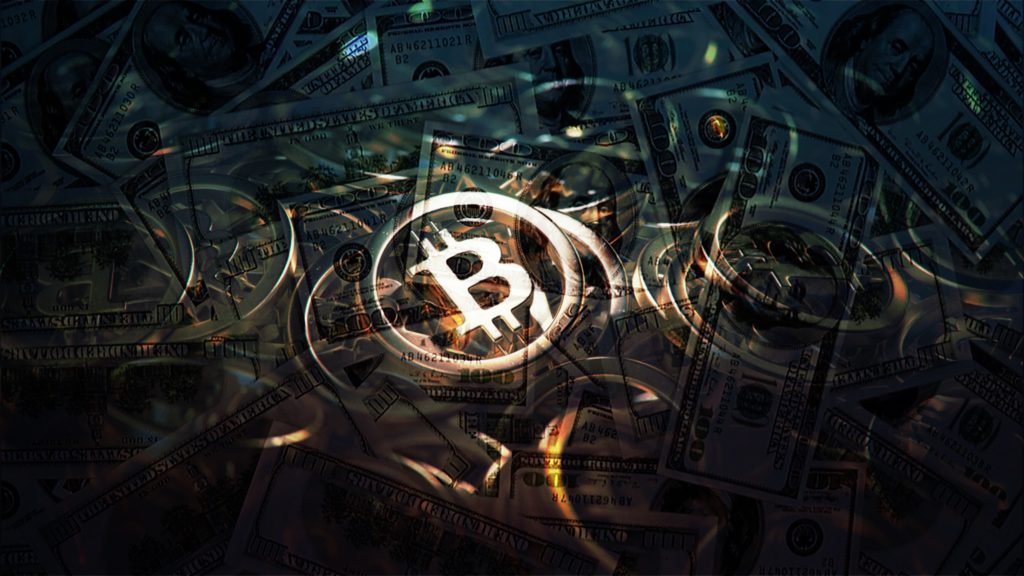 This was the conclusion of the 6th Global Conference on Criminal Finances and Cryptocurrencies – a two-day gathering of thousands of crypto specialists and financial investigators from law enforcement, regulators and the private sector at Europol's headquarters in The Hague, the Netherlands.
As cryptocurrency use expands into practically every country and sector, so does its abuse to commit new forms of crime and launder dirty money, said speakers.
Yet with the right tools, capacity and cooperation, the unique characteristics of blockchain-based technologies offer an unprecedented opportunity to investigate organised crime and money laundering networks and to recover stolen funds.
Keeping up as crypto enters the mainstream
The speeches and panels painted a picture of how "traditional" and virtual organised crime and money laundering typologies are merging. Cryptocurrencies are increasingly involved in trade-based money laundering cases, for example, and linked to a broad range of crimes including drug smuggling, sports match fixing and proliferation financing.
Professional money launderers are taking advantage of the ever-growing options provided by crypto assets – from mining to decentralised services – to launder proceeds from both physical and cyber crimes.
But law enforcement, regulators and the private sector are working hard to stay ahead of those who abuse crypto assets to commit crimes and launder money.
Legislation is tightening. New EU regulations, for example, will ensure that crypto assets are treated like any other assets for the purposes of anti-money laundering regulation and supervision.
Multiple successful cases, some laid bare during the conference, illustrate how investigators are taking advantage of the unique characteristics of blockchain-based technologies to "follow the money". This has allowed them to identify not only scammers and hackers but also more traditional organised crime groups and money laundering networks.
Law enforcement and judicial authorities are increasingly treating virtual assets like any other asset from a legal perspective, easing their seizure, management and eventual transformation into fiat currency.
Private companies are innovating fast to provide the tools and analytical capacity to trace funds laundered across multiple blockchains using different obfuscation techniques.
Increasing understanding and capacity in the crypto sphere among all players – regulators, law enforcement, the private sector – is vital to tackling organised crime and money laundering, both physical and virtual.
About the conference
The 6th edition of the annual Global Conference on Criminal Finances and Cryptocurrencies (#6CrC) took place in hybrid format on 1–2 September 2022. The conference was hosted by Europol with the support of the Basel Institute on Governance through the joint Working Group on Criminal Finances and Cryptocurrencies.
With over 1,700 registered participants from 119 countries, the first day was dedicated to public-private cooperation and exchange. Speakers represented regulators (European Parliament), law enforcement (Europol), think tanks (Royal United Services Institute), virtual asset service providers (Binance), and specialised companies involved in crypto investigations, data analysis and asset recovery (Asset Reality, Chainalysis, CipherTrace, Sportradar and TRM Labs).
The second day of the conference was strictly limited to law enforcement and related public authorities, such as financial intelligence units. Specialised cryptocurrency investigators from France, Korea, Hungary, the Netherlands, Spain and the United States shared case studies and experiences with their international colleagues, which numbered more than 1,100 from 95 countries.
A conference summary and recommendations will be made available later this year on Europol's website
FBI RETURNS 2,000-YEAR-OLD ITALIAN ART THAT LANGUISHED IN A LOS ANGELES STORAGE FACILITY FOR DECADES
Mosaic depicting Medusa returned to Italy via specialized shipping channels
FBI Art Crime Team agents recently returned several pieces of historical artwork back to their rightful owners—the Italian government. This is the first in a two-part series.
When Special Agent Allen Grove joined the FBI Art Crime Team, he never thought shipping and logistics would be part of the job.
But that's what it took for the team to return priceless artifacts—ones that may have been lost for as long as 100 years—back to their rightful home in Rome, Italy.
"I thought I'd be investigating art crime and repatriating antiquities. But so much of the work behind the scenes is communications, contracts, and getting the right items to the right people," he said.
In late 2020, an art attorney reached out to FBI Art Crime Team Special Agent Elizabeth Rivas about an anonymous client who had a mosaic of the mythological figure Medusa. The enormous work had been cut into 16 pieces and stored in individual pallets in a Los Angeles storage facility since the 1980s. Each pallet weighed between 75 and 200 pounds.
Some of the pallets were termite-infested, but the pieces of the mosaic were largely intact thanks to the climate-controlled facility they'd been kept in.
The client had no documentation—known in the art world as provenance—so they could not sell the pieces. (Selling art without provenance is the equivalent of trying to sell a car when you don't have its title.)
Special Agents Elizabeth Rivas and Allen Grove traveled to Italy for the repatriation of the mosaic to its home in Rome © FBI
The mission for Special Agents Rivas and Grove became discovering where the mosaic belonged so the FBI could return it.
A local art expert said the mosaic was likely of North African or Italian heritage. So Rivas started with the FBI's liaison in Italy.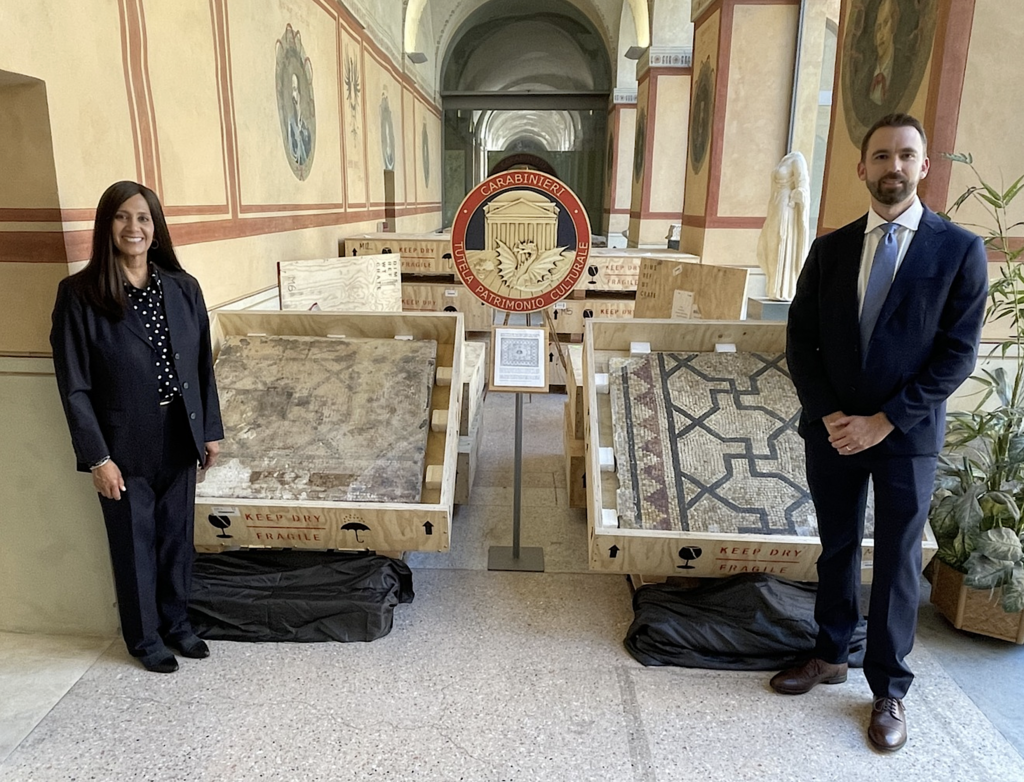 A few months later, the FBI's Italian counterpart, the Carabinieri, whose art squad frequently works with the FBI's art crime investigators, confirmed the mosaic was Italian. It had been entered into cultural property records in 1909.
The mosaic is believed to be about 2,000 years old and is a key part of Rome's history.
"The mosaic belongs to the people of Rome. It allows us to understand a bit about the history of humans 2,000 years ago." said Allen Grove, special agent, FBI Los Angeles
The only modern record of the mosaic's existence was a 1959 newspaper ad that appeared to show it for sale in the Los Angeles area.
The next challenge was logistical. The mosaic had to be carefully packed and shipped in such a way that it would arrive undamaged. Luckily, the anonymous individual who had possession of the work agreed to pay for specialized shipping crates.
"We worked with the owner and made sure we documented the condition and had everything we needed to ship it back to Italy," Grove said. "We then worked with the Italian consulate here in Los Angeles. This is something of great interest to Italy; they came and inspected the mosaic and helped us facilitate the logistics of actually getting it back to Italy."
The art arrived safely in April, and experts are now working to clean and restore it so the art can be enjoyed by generations to come.
"The mosaic was handcrafted from an age where people put an amazing amount of care and effort into it. It really speaks to the ingenuity and creativity of the time," Grove said. "It's not meant to be in Los Angeles. The mosaic belongs to the people of Rome. It allows us to understand a bit about the history of humans 2,000 years ago."
The ability to work closely and collaboratively with the Italian government was key to the success of the repatriation, as was the willingness of the art lawyer to reach out to Special Agent Rivas about the piece.
"We were very happy they contacted us," Rivas said. "If they hadn't, it could've been in storage for another hundred years. It's a successful example of how we can work together to get pieces back to where they belong."
THE LEAGUE FOR HUMAN RIGHTS SUES THE BELGIAN STATE FOR "CRIMES AGAINST HUMANITY"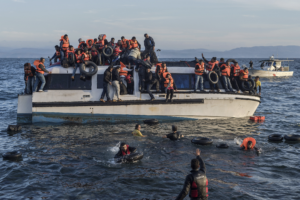 The League for Human Rights announced on 16 September that it would sue the Belgian state for "crimes against humanity". It criticises the Belgian state for not respecting the quotas imposed by the European Union since 2015 for the resettlement of asylum seekers from refugee camps in Greece. "This failure has directly contributed to the overcrowding of the asylum seeker camps on the Greek islands, in particular the camp in Moria," the international association said in a statement.
For the League, Belgium has held itself responsible for actions that constitute crimes against humanity by violating European law and leaving asylum seekers who had reached Greece in inhumane and degrading living conditions.
Belgium has not respected its obligations
Faced with an influx of people seeking international protection, mainly in Italy and Greece, the EU set quotas in 2015 for the relocation of people to other EU countries. In March 2016, member states committed to resettle a total of 160,000 people who had applied for international protection.
However, according to the League for Human Rights, Belgium has not respected its commitments. Citing a European Commission report, it points out that in September 2017, only 677 people had been resettled from Greece to Belgium, although the country was supposed to receive 2,415 people.
According to the League, the Belgian state has contributed to the overpopulation of the camps on the Greek islands, although it could not ignore the "inhuman and degrading conditions" prevailing there.
"In view of the fact that tens of thousands of people were subjected to inhuman and degrading living conditions in the camps in full knowledge of the facts and systematically", the League considers that the Belgian state has held itself responsible for acts that constitute crimes against humanity.
WHO REGIONAL OFFICE FOR EUROPE PUBLISHES CONSIDERATIONS FOR THE CONTROL AND ELIMINATION OF MONKEYPOX IN THE WHO EUROPEAN REGION

WHO/Europe has launched a series of new policy briefs on monkeypox for the WHO European Region. The first brief in the series, entitled Considerations for the control and elimination of monkeypox in the WHO European Region, was developed in collaboration with the European Centre for Disease Prevention and Control (ECDC).
This guidance highlights the need for public health authorities and clinics at national and sub-national levels to identify and actively work with relevant civil society organisations, community-based organisations and stakeholders to ensure that at-risk groups are properly informed and empowered to protect themselves. Research on transmission patterns, disease surveillance and vaccination are additional areas that Member States should consider in their response.
ECDC Director Andrea Ammon Said:
"Through a number of complementary steps taken simultaneously, this brief from the WHO Regional Office for Europe outlines the ways in which we can begin to control the monkeypox infection in the European Region. These steps include among others, the isolation of cases, the appropriate use of therapeutics and vaccines, as well as engaging with affected communities which can ensure public health information is communicated quickly and effectively.  We stress that multiple steps and approaches must be implemented simultaneously to ensure maximum impact. It also proposes indicators to monitor country-level progress towards this goal."
The European Centre for Disease Prevention and Control (ECDC) supports the need for multi-sector collaboration in order to reduce human-to-human transmission of monkeypox. ECDC has worked with the WHO Regional Office for Europe to develop several documents and resources that are available to Member States and civil society organisations for the current outbreak. ECDC is looking forward to the continued collaboration in the development of operational guidance to protect the health of European citizens.
RUSSIA'S WAGNER GROUP BOSS RECRUITING PRISONERS TO FIGHT IN UKRAINE
Yevgeny Prigozhin, the leading financier of the Wagner mercenary group, has launched a recruitment campaign in Russian prisons, promising inmates they would go free if they served in Ukraine for six months.
In a video posted on social media, he can be seen talking to prisoners and telling them: "Either private military companies and prisoners or your children – decide for yourself."
The BBC geolocated the footage to a penal colony in the central Russian republic of Mari El and is convinced it is genuine and that the recruiter is Yevgeny Prigozhin.
Prigozhin also said that if he were in prison, he would dream of joining the Wagner group to "pay my debt to the motherland".
"As long as you are with us for half a year, you are always in the combat zone," he told the group. "No one retreats. No one surrenders to captivity".
The Wagner Group is a Russian paramilitary organisation and is variously referred to as a private military company (PMC), a network of mercenaries or the de facto private army of Russian President Vladimir Putin. Officially, the group does not exist.
According to British military intelligence, 1,000 Wagner Group mercenaries are deployed in Ukraine, fighting alongside the Russian military.
Mercenaries have reportedly taken part in various conflicts around the world, including civil wars in Syria, Libya, the Central African Republic (CAR) and Mali, often fighting on the side of forces allied with the Russian government. The Wagner soldiers have been charged with war crimes. The charges include rape and robbery of civilians