RESEARCHERS USE CERN TECHNOLOGY TO EVALUATE RISK OF COVID-19 TRANSMISSION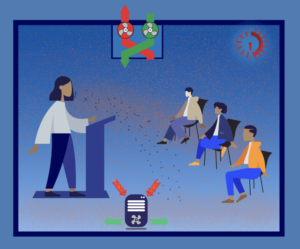 The CERN-developed COVID Airborne Risk Assessment tool (CARA) is helping researchers from the University of Geneva assess the effectiveness of different measures to limit SARS-CoV-2 aerosol transmission in schools
Having good safety measures at schools is very important as children start going back to the classroom. But which measures are most effective at optimising health and safety conditions and preventing the spread of COVID-19 in school settings?
In a new study, researchers from various institutes including the Institute of Global Health (IGH) at the University of Geneva (UNIGE) and CERN used the CARA tool to model the concentration profiles of potential airborne viruses in a classroom of 160 m3 containing one infectious individual. A comprehensive analysis was conducted in order to find optimal solutions in different scenarios. It found, for instance, that natural ventilation – while a necessary measure – is more effective in winter than in summer.
"Our results show natural ventilation by opening windows, face masks and HEPA filtration to be most effective, when used in combination and complemented by additional measures like physical distancing, contact tracing and vaccination," says the IGH's Olivia Keiser, one of the researchers in the study, who has also participated in the Swiss National COVID-19 Science Task Force.
CARA was initially used at CERN to inform space-management decisions on the CERN sites.
"CARA is an easy-to-use tool, which CERN has made openly available. The original idea of CARA came from wanting to investigate the risks of working in shared spaces. Over time, the tool was further optimised thanks to the expertise of different departments at CERN and with the help of worldwide experts in infectious diseases," says Andre Henriques, head developer of CARA from the Occupational Health and Safety and Environmental Protection (HSE) unit at CERN.
CERN's know-how was key in developing the physical model of CARA, but with institutes like IGH bringing their extensive expertise in epidemiology and public health to the table, it is possible to exploit the potential of the tool for wider applications.
"With CERN's technological expertise and our experience in health studies, the results from the study will be highly useful in deciding on targeted technical solutions that can help balance safety with a better school going experience," says Jennifer Villers, an MSc student at UNIGE and the main author of the study.
Besides its use in primary and secondary education settings, the CARA tool has further knowledge-transfer potential and can also be used to assess the effectiveness of mitigation measures in other settings, such as higher education institutions and other indoor spaces.
NORA KOCSIS HEADS EBRD IN CENTRAL EUROPE
Nora Kocsis has been appointed the new Head of Czech Republic, Hungary, Slovak Republic and Slovenia for the European Bank for Reconstruction and Development (EBRD). Based in the Slovak capital Bratislava, she will lead the EBRD's activities in this part of central Europe.
Ms Kocsis said: "I am delighted to take on this new role and look forward to making a real contribution as the economies of the region are facing the challenge to recover from the Covid-19 crisis not only swiftly, but also sustainably. The green transition is a big and urgent task ahead. We will work with our partners towards greener, more sustainable and digitalised economies."
A Hungarian national, Ms Kocsis joined the EBRD in 2001 from ABN Amro Bank and held positions in the Financial Institutions department. She went on to senior roles, managing the Bank's operations in Bulgaria as Acting Director, serving as Lead Sector Economist and Adviser to EBRD's Senior Leadership.
Ms Kocsis holds a master's degree in finance from the London School of Economics and Political Science.
HUMAN AFTER ALL – DATA PROTECTION IN POLICING
7th EDEN Event on Data Protection in Law Enforcement
Conference 18 – 19 October 2021 in Rome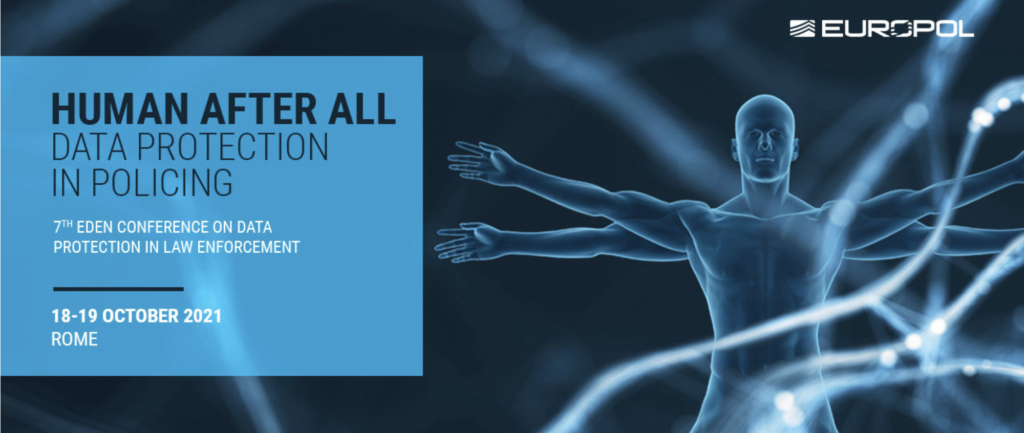 The human factor in data protection becomes more and more relevant in so many ways. Human intervention is an important safeguard not only when it comes to the increasing use of Artificial Intelligence including machine learning in law enforcement and beyond. Data protection will also only work on the ground if humans continue to believe in its added value. The human element is the building block of a healthy data protection culture in any organisation including in law enforcement. But sometimes things also go wrong. In the best case that is the moment when we can remind ourselves that we are all just humans, after all. In a bad scenario, humans have suffered serious impact on their fundamental right to data protection – or even worse.
We would like to debate these and many other exciting themes connected to data protection in the area of law enforcement with you and some of the most inspiring speakers on the planet.
The Europol Data Protection Experts Network (EDEN) is an online collaboration platform with the aim of involving stakeholders from various backgrounds e. g. law enforcement, representatives of relevant private parties, academia, NGOs, regulators, legislators etc. EDEN is a channel to present projects, best practices and events linked to data protection in a law enforcement context.
Who should attend?
This conference is targeted at law enforcement officials, data protection officers, representatives of national data protection authorities and academics who are members of Europol's Data Protection Experts Network (EDEN).
Register to the event :
https://www.era.int/cgi-bin/cms?_SID=NEW&_sprache=en&_bereich=artikel&_aktion=detail&idartikel=130784
FRONTEX TO RECRUIT NEW STANDING CORPS OFFICERS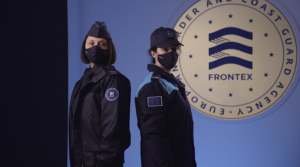 Frontex, the European Border and Coast Guard Agency, has just launched a new recruitment for entry-level positions in the European Border and Coast Guard standing corps, EU's first uniformed service.
The agency is looking for candidates who are interested to start their career as Frontex border and cost guards. The future officers do not necessarily need prior law enforcement experience as they will undergo 12 months of training organised by Frontex.
The standing corps officers will perform basic border management functions, such as border checks and patrols, identity and document checks, registration of migrants, countering cross-border crime.
The standing corps is composed of Frontex and EU Member States' officers, who support national authorities facing challenges at their external border.
Frontex border guards work under the command of national authorities of the country they are deployed in. They can work at the borders of EU Member States, but also in non-EU countries that signed a Status Agreement with the European Commission, such as Albania, Montenegro or Serbia. They currently support operations in Italy, Greece, Spain, the Western Balkans, Lithuania and Latvia, but they are also present at border crossing points and airports.
The future standing corps officers will start their one-year training in January 2022. The agency plans to recruit about 200 basic-level and around 100 intermediate-level officers by 2022. More information and recruitment details are available https://frontex.europa.eu/careers/vacancies/open-vacancies/
UK SANCTIONS RUSSIAN FSB OPERATIVES OVER POISONING OF ALEXEY NAVALNY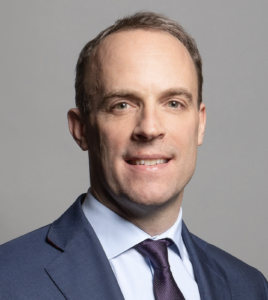 The UK has sanctioned the Russian Federal Security Service (FSB) operatives directly responsible for the Novichok attack on Alexey Navalny
UK has announced asset freezes and travel bans against 7 Russian nationals, under the UK autonomous Chemical Weapons sanctions regime.
The sanctioned individuals are directly responsible for planning or carrying out the attack on Mr Navalny in Tomsk on 20 August 2020. These measures have been taken alongside our US allies.
This is the second round of sanctions under the UK autonomous Chemical Weapons regime. In October 2020, the UK sanctioned 6 individuals and one entity responsible for masterminding the poisoning of Alexey Navalny.
Today's sanctions are targeted towards those who carried out the attack.
Foreign Secretary Dominic Raab said: « Since the horrific poisoning of Alexey Navalny took place a year ago, the UK has been at the forefront of the international response against this appalling act. Through our chemical weapons sanctions regime and at the Organisation for the Prohibition of Chemical Weapons, we are sending a clear message that any use of chemical weapons by the Russian state violates international law, and a transparent criminal investigation must be held. We urge Russia to declare its full stock of Novichok nerve agents.
The UK and its partners have repeatedly called on Russia to conduct a full and transparent criminal investigation into Mr Navalny's poisoning. Russia continues to ignore these calls and has failed to provide a plausible explanation into how a nerve agent came to be used on Russian territory.
These sanctions on members of the Russian Federal Security Service (FSB) demonstrate that the UK and its partners will continue to hold those responsible to account for their actions and uphold the Chemical Weapons Convention.
In light of Mr Navalny's politically-motivated arrest and detention and the upcoming State Duma elections, we also underline our support for democracy, including free and fair elections, the rule of law and human rights in Russia. »
OLAF'S WORK AGAINST WASTE TRAFFICKING HELPS ITALIAN AUTHORITIES STOP ILLICIT WASTE
The European Anti-Fraud Office (OLAF) has recently been active in fighting illicit waste trafficking from the European Union. OLAF's alerts and intelligence have already helped the Italian authorities block the attempted international smuggling of some 800 tonnes of waste. In  two  separate  cases,  OLAF  helped  Italian  customs  block  attempts  to  smuggle  plastic waste  to  Malaysia  that  was  falsely  declared  as  raw  material.  OLAF's  support  helped establish that the procedures regulating the export of waste had not been respected and that the exporters did not hold the necessary permits, as the Malaysian authorities also confirmed. Criminal reports were filed against the exporters in both cases. In  one  case  involving  the  port  of  Genoa,  71  tonnes  of  plastic  scraps  were  seized  and returned to the manufacturer for proper management; in a second case, customs officials in  Naples  coordinated  by  the  Central  Anti-Fraud  Directorate  uncovered  an  attempt  to smuggle  the  waste  from  Naples  via  an  intermediary  company  based  in  Hong  Kong  and intercepted a consignment of about 350 tonnes of plastic waste loaded on 12 containers. In  a  third  case,  the  Italian  Agency  for  Customs  and  Monopolies  and  the  Carabinieri  of Environmental  Protection  and  Ecological  Transition  Command  were  able  to  block  350 tonnes of plastic waste in 16 containers before they could be shipped to Turkey from the port of Genoa by a Slovenian intermediary. The waste had been produced by an Italian company. OLAF worked with the Turkish authorities and helped ascertain that the Turkish consignee  could  not  properly  manage  the  waste  and  did  not  have  the  necessary authorisations  for  any  imports  from  abroad.  Further  action  in  Italy  carried  out  by  the national  authorities  uncovered  several  hundred  additional  tonnes  of  various  types  of waste, taking the total to 1,200 tonnes. Ville Itälä, Director-General of OLAF, said: "International cooperation plays a key role in fighting  any  illicit  traffic  in  waste.  OLAF  has  long-standing  experience  in  fighting  fraud and  smuggling  of  various  kinds  of  goods  into  the  EU  –  we  often  support  national authorities  by  tracking  suspicious  activities,  connecting  the  dots  and  providing  an international  picture  of  fraud  and  smuggling  patterns.  We  use  our  knowledge  to  fight illicit shipments of waste, as several recent cases of excellent cooperation with the Italian authorities demonstrate."
The  ASEM  (Asia-Europe  Meeting)  Customs  Action  Plan  2020-2021  adopted  in  October 2019  mandates  OLAF  to  conduct  joint  customs  operations  on  –  among  other  things  – illicit shipments of waste, in particular unsorted plastics and paper. Within this framework, OLAF collects and relays intelligence related to plastic, electric and electronic waste that is illegally exported from the European Union to Asia and has established good cooperation with some Asian countries, in particular Malaysia, as two of the Italian cases clearly  show  OLAF  is  also  working  with  several  other  countries  worldwide  on  this  issue. OLAF detects and tracks suspicious shipments of predominantly plastic waste leaving the European  Union  and  works  closely  with  national  customs  authorities  in  the  EU  and  in third  countries  to  relay  this  information  –  in  some  cases,  OLAF  ensures  that  they  are blocked  before  they  even  leave  EU  ports.  OLAF  also  receives  intelligence  from  third countries  concerning  companies  involved  in  waste  imports  and  monitors  the  return  of containers of waste shipments refused by third countries to their country of origin in the EU.
SLOVAK PEACEKEEPERS AWARDED FOR THEIR SERVICE TO PEACE IN CYPRUS
The Minister of Defence of the Slovak Republic, Jaroslav Naď, and the Deputy Chief of the General Staff, Lieutenant General Ľubomír Svoboda, along with their delegation rec entlyvisited UNFICYP where they met with the Mission's Force Commander, Major General Ingrid Gjerde. The delegation also attended the medal parade ceremony held in Sector 4. The event was organized to celebrate the 20th anniversary of the Slovak contingent in UNFICYP and their contributions to the Mission in this period.
In total, 42 peacekeepers were awarded a UN medal and a commemorative coin. On the occasion, the UN Patrol Base 104 Athienou was renamed as Camp Pribina and Camp General Stefanik received a new sign board. "All of you gathered here today represent the very best of the Armed Forces of the Slovak Republic. Sector 4 is geographically large and contains many politically sensitive areas. Your efforts to de-escalate tension and remain impartial during your daily interactions brings great credit to Slovakia and the United Nations. Your contributions have been essential to maintaining calm and security in the buffer zone and in supporting the mission. I know it has been a challenging and different tour. More difficult than you may be expected and hoped for, with COVID as an extra burden on you. It is a great pleasure to award your UNFICYP medal," stated Major General Ingrid Gjerde.
Slovakia continues to play a key role in UN peacekeeping since the early 1990s, with personnel serving in more than a dozen UN operations. The Slovak contingent's area of responsibility in UNFICYP is situated in the eastern part of the island, in an area which covers approximately 110 kilometres of the buffer zone. Besides preserving the area, the Slovak troops are also active in UNFICYP headquarters working at the engineering section as well as other areas. In support of the Mission and in the service of peace, two Slovak peacekeepers have lost their lives in Cyprus.
THALES TECHNOLOGY MAKES LIGHT WORK OF HEAVY SEAS
In the UK, Thales has been at the heart of an original and ambitious project that combines robotics, autonomy and artificial intelligence to support energy transition.
The project was led by the (Offshore Renewable Energy) Catapult centre dedicated to wind power, and wave and tidal energy, with the aim of providing maintenance for offshore wind farms, initially using human-robot teams – within the next ten years – and then robots only by the year 2050. The project is vital to the UK's ambition to reach a net-zero target by that date.
The two-year, £4 million feasibility phase – financed by Innovate UK – has just been successfully completed, allowing the team of scientists and engineers  to prove the technologies that lie at the heart of this futuristic project that is like something straight out of James Bond.
This particular scenario opens with the appearance of an autonomous mothership called Halcyon, originally designed by Thales for mine countermeasures. Its onboard camera inspects the wind turbines blades, scanning the structure as they continue to turn at speeds of up to 200mph.
Scene two: As soon as the camera detects any kind of defect (cracks, traces of erosion or lightning strikes), Halcyon then signals the blades in question to stop.
Scene three: Halcyon launches a drone carrying the 'blade-crawler' robot that will then carry out the repairs.
Besides eliminating the need to send workers to wind turbines at sea – often in hazardous conditions – this scenario, according to the Catapult centre, could also a 10% reduction in the cost of the energy produced, notably by lowering production overheads by almost 30%.
When Mars inspires Neptune
The moving wind turbine inspection system was developed by Thales from world-leading optronic technology already used on submarines, tanks and armoured vehicles, combined with artificial intelligence.
Barry Connor, Innovation & Technology Manager for Optronics in the UK, says, "Thanks to Thales's experience in stabilising systems in harsh environments, the camera system is able to overcome wave motion and take stable, multiple images of the turning blades from 100 metres away."
What is interesting is that this maritime project was in fact inspired by space exploration, which is the epitome of a harsh environment. The AI system that controls how the autonomous robots work together and communicate with humans was developed by Professor Sara Bernardini, from Royal Holloway, The University of London, who has previously worked on mission planning for space operations with NASA
As she explains, "Space provides a good example of humans working with robots. The current Mars exploration programme uses a team of robots – from helicopters to rovers – that are controlled from the command centre on Earth, and which can withstand extreme conditions. Likewise, future offshore work will be about humans being in the control room, managing and working in collaboration with robots."
Dr Paul Gosling, Chief Technical Officer for Thales in the UK, fully shared this point of view: "Increasingly we are seeing the technologies around robotics, autonomy sensing and AI providing solutions that enable activities in harsh environments to be undertaken using unmanned systems. This project is a perfect example of how a team of experts using this technology can benefit society and the environment, and I am delighted that Thales was able to be a part of its success."
  1In addition to Thales, the project team includes Plant Integrity, Wootzano, Bristol University, Manchester University, and the Royal College of Art.
UKRAINE JOINS COUNCIL OF EUROPE'S DRUG POLICY COOPERATION PLATFORM THE POMPIDOU GROUP
Ukrainian Foreign Minister Dmytro Kuleba has delivered a letter to Council of Europe Secretary General Marija Pejčinović Burić informing her of his country's decision to join the Pompidou Group as of January 2022. The participation of Ukrainian experts in the work of the Group will help with the creation and implementation of programmes for treatment of addictions, care and rehabilitation of people with substance use disorders, and exchange of information on trends related to drug trafficking and drug use, said Permanent Representative to the Council of Europe Borys Tarasyuk. The decision follows 10 years of fruitful cooperation between Ukraine and the Pompidou Group.
Ukraine joined the Council of Europe in 1995 and has made many commitments to the rule of law, democracy and human rights. Joining the Pompidou Group is a further step in addressing drug-related challenges based on Council of Europe values, notably through integrating human rights into all stages of drug policy making. A strengthened focus on human rights is one of the key elements of the Pompidou Group's renewed mandate adopted in June 2021 on the occasion of its 50th anniversary, which was also extended to addictive behaviours related to licit substances (such as alcohol or tobacco) and new forms of addictions (such as Internet gambling and gaming).