AIRBUS STRENGTHENS ITS MILITARY SATELLITE COMMUNICATIONS POSITION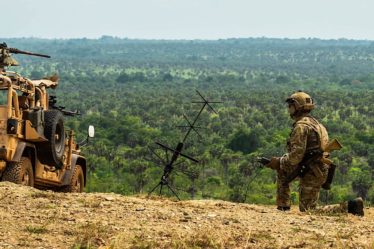 Airbus will place a dedicated UHF (Ultra High Frequency) military communications hosted payload on board the EUTELSAT 36D telecommunications satellite. As the leading provider of military satellite communications (milsatcom) services in Europe, Airbus will be able to offer a new UHF communications service to the armed forces, particularly those of European countries and NATO allies.
As the UHF frequency band is a relatively scarce orbital resource, this offering will make up for the capacity shortage around the world. Airbus has already signed the first firm orders for this capacity, well ahead of the satellite's scheduled launch in the first half of 2024.
The UHF payload will be operated from Airbus's Network Operations Centre in Toulouse. Its 18 UHF channels will enable up to 200 simultaneous communications over Europe, the Middle East, Africa, large parts of Asia, as well as the Atlantic Ocean (to eastern Brazil) and the Indian Ocean (to western Australia).
Military UHF satcoms are used by the armed forces for operations on land, at sea and in the air. They have a high level of interoperability and are therefore very useful for multinational and coalition operations. The UHF band is very flexible and is of particular interest to Special Forces units as it offers a lightweight, robust and highly secure means of communication. An extensive range of terminals for use on land, at sea and in the air is available to meet the needs of the various armed forces.
Airbus has unique experience in operating UHF milsatcom services. This new payload will enhance its portfolio throughout the lifespan of the satellite. Airbus is the only armed forces private satcom operator to cover the full spectrum of military (UHF, X, Ka Mil) and commercial (L, C/Ku, Ka) frequency bands and applications.
The EUTELSAT 36D satellite will be built by Airbus based on its Eurostar Neo platform. In addition to the UHF payload, it will also be equipped with 70 Ku-band transponders for TV broadcasting.
RIMAC AND BUGATTI COMBINE FORCES IN HISTORIC NEW VENTURE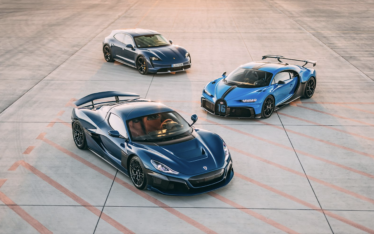 Rimac Automobili has announced another major milestone in its history, as it combines forces with iconic automotive brand, Bugatti Automobiles, to create a new automotive and technological powerhouse.
In just 10 years, Rimac Automobili has progressed from one man garage start-up, to announcing a new company with one of the world's most iconic car brands to create Bugatti Rimac d.o.o. (in English – LLC).
In an industry evolving at ever-increasing speed, flexibility, innovation and sustainability remain at the very core of Rimac's operations. The Croatian-based brand has proven that it can not only keep up, but be the trailblazer, setting the performance and technological benchmark for others. Uniting Rimac's technical expertise and lean operations with Bugatti's 110-year heritage of design and engineering prowess, represents a fusion of leading automotive minds.
As part of the deal, the newly-formed Rimac Group will be the major shareholder with a 55% stake. Mate Rimac will retain his original shareholding in Rimac Group at 37%, with Porsche at 24%, Hyundai Motor Group doing the same at 12% and other investors at 27%. The development, production and supply of battery systems, drivetrains and other EV components that Rimac is known for and trusted by many automotive manufacturers will be separated into a new entity – Rimac Technology, which will be 100% owned by the Rimac Group. Rimac Technology will remain an independent company working with many global car manufacturers.
Mate Rimac will lead the new company. As CEO of Rimac Group, he will run both Bugatti Rimac and the new division, Rimac Technology. Bugatti and Rimac will both continue as separate respective brands, retaining existing production facilities and distribution channels. Bugatti Rimac represents the company that will develop the future of both Bugatti and Rimac vehicles, by joining resources and expertise in research and development, production and other areas.
Rimac Group will continue to innovate, creating both its own hypercars, as well as developing systems and technologies for many global OEMs. Such innovative technology can also be deployed in future Bugatti and Rimac models.
Both brands will continue to operate independently, with Rimac Automobili retaining its current premises on the outskirts of Zagreb, Croatia and Bugatti production continuing in Molsheim, France.
In time, Bugatti Rimac's global headquarters will be situated at the recently announced Rimac Campus, also serving as the home of Rimac Technology. The €200M, 100,000m2 campus, due to open in 2023, will be the base for all research and development of future Rimac and Bugatti hypercars. With high-tech innovation at its core, the state-of-the-art site will accommodate 2,500 like-minded people driven by curiosity and a desire to push things to the absolute limit.
Commmenting on today's announcement, Mate Rimac, Founder and CEO of Rimac Automobili said, "This is a truly exciting moment in the short, yet rapidly expanding history of Rimac Automobili. We have gone through so much in such a short space of time, but this new venture takes things to a completely new level. Rimac and Bugatti are a perfect match in terms of what we each bring to the table. As a young, agile and fast-paced automotive and technology company, we have established ourselves as an industry pioneer in electric technologies. With the Nevera, we have also proven that we can develop and manufacture outstanding hypercars, that are not only fast, but also exciting and high-quality. Bugatti, with over a century of experience in engineering excellence, also possesses one of the most exceptional heritage of any car company in history."
"We have just launched our latest hypercar – the Nevera – to universal global acclaim. So I can't begin to tell you how excited I am by the potential of these two incredible brands combining knowledge, technologies and values to create some truly special projects in the future."
Oliver Blume, Chairman of the Executive Board at Porsche AG: "We are combining Bugatti's strong expertise in the hypercar business with Rimac's tremendous innovative strength in the highly promising field of electromobility. Bugatti is contributing a tradition-rich brand, iconic products, a loyal customer base and a global dealer network to the joint venture. In addition to technology, Rimac is contributing new development and organisational approaches."
Lutz Meschke, Deputy Chairman of the Executive Board and Member of the Executive Board for Finance and IT at Porsche AG. "We bought the first shares in Rimac already three years ago and have successively increased them since then. This enabled us to build a close relationship with Mate and its highly innovative team at an early stage," says Meschke. "Now we are benefiting from this. Rimac is helping us with its know-how to successfully lead an emotional and important Group brand into the future. I am very proud and happy that we have brought this joint venture to the finish line despite numerous challenges. Today is a good day for Bugatti, Porsche and the entire Volkswagen Group."
AUTOMATED TECHNOLOGY TO DETECT ONLINE CHILD SEXUAL ABUSE MUST RESPECT HUMAN RIGHTS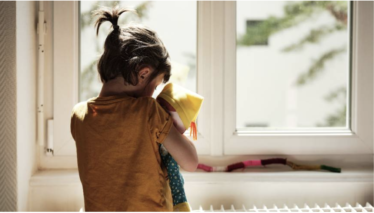 Technology used to detect the online sexual abuse of children must respect human rights and the rule of law, says a new report for the Council of Europe. "There has been a sharp rise in the exchange of online child abuse material during the Covid-19 pandemic," said Council of Europe Secretary General Marija Pejčinović Burić.
"This has a devastating and lasting impact on the children involved, firstly through the abuse itself and then through the continued circulation of images online." "It is vital to protect child victims, to investigate these horrendous crimes and to stop the circulation of this material. And this must be done in a manner which is fully human rights-compliant – and above all, respect the children's right to privacy," she continued.
The report has been prepared by a group of experts, led by former European Court of Human Rights President Linos-Alexandre Sicilianos, for the Lanzarote Committee of the Parties to the Council of Europe Convention on Protection of Children against Sexual Exploitation and Sexual Abuse. Drawing on a wide range of Council of Europe standards, it aims to help policymakers develop a comprehensive and balanced approach to the use of automated technologies to detect child sexual abuse material.
The report contains a series of recommendations and calls for the establishment of a "public interest-based framework", based on the Lanzarote Convention and other Council of Europe conventions, enabling service providers to automatically detect, remove and report relevant content in line with data protection and privacy safeguards.
OIL DISCOVERY NEAR VISUND IN THE NORTHERN NORTH SEA
Equinor and partners Vår Energi and Aker BP have struck oil in production licence 554. Recoverable resources are estimated at between 1.3 and 3.6 million standard cubic metres of oil equivalent, corresponding to 8-23 million barrels of oil equivalent.
"This is the first Equinor-operated well in the production licence, and the fifth discovery on the Norwegian continental shelf this year. The discovery is in line with our roadmap of exploring near existing infrastructure in order to increase the commerciality," says Rune Nedregaard, senior vice president, Exploration and Production South.
Exploration wells 34/6-5 S and 34/6-5 ST2 on the Garantiana West prospect were drilled some 10 kilometres north-east of the Visund field, and 120 kilometres west of Florø.
The primary exploration target for exploration well 34/6-5 S was to prove hydrocarbons in the Cook formation from the early Jurassic period. The secondary exploration target was to examine the hydrocarbon potential in the Nansen formation from the early Jurassic/late Triassic period.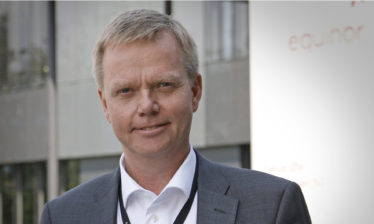 Well 34/6-5 S encountered a total oil column of  86 metres in the Cook formation. An about 60-metre effective medium-good quality sandstone reservoir was found.
Exploration well 34/6-5 S also encountered sandstones in the Nansen formation, but the reservoir is aquiferous, and the exploration target is classified as dry.
A successful formation test has been performed. The test indicates good flow qualities with stable flowing pressure and low pressure drop, in addition to consistent pressure build-up.
The licensees will consider tying in the discovery to the Garantiana field development project.
Due to technical problems in the main trajectory a technical side-step was made through well 34/6-5 ST2. The well was formation tested, and extensive data acquisition and sampling were carried out.
This is the fifth exploration well in production licence 554. The licence was awarded on 19.02.2010 in APA2009. The licensees are Equinor Energy AS, Vår Energi AS and Aker BP ASA.
Well 34/6-5 S was drilled to a vertical depth of 3952 metres below sea level and completed in the Nansen formation from the late Jurassic period. Well 34/6-5 ST2 was drilled to a vertical depth of 3750 metres below sea level, and completed in the upper part of the Amundsen formation. Drilled in 285 metres of water the wells have been permanently plugged and abandoned.
Well 34/6-5 S was drilled by the West Hercules drilling rig, which will now drill the pilot hole in production licences PL272 and 035 (near the discoveries 30/11-8 S (Krafla) and 30/11-9 S (Askja)) in the North Sea.
EUROPOL HELPS BELGIAN AND SWISS AUTHORITIES UNRAVEL VITAE PONZI SCHEME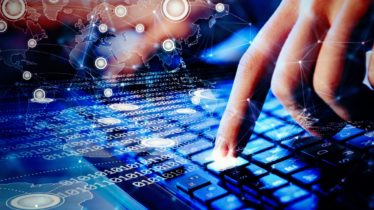 With the support of Europol, the Belgian Federal Judicial Police (Federale Gerechtelijke Politie, Police Judiciaire Fédérale) under the jurisdiction of the Belgian Federal Prosecutor's Office (Federaal Parket, Parquet Fédéral) has taken action against the alleged members of an organised crime group running a worldwide Ponzi scheme.
This criminal syndicate was using the social media platform 'Vitae.co' and website 'Vitaetoken.io' to trick people into investing into a Ponzi scheme. It is believed that some 223 000 individuals from 177 countries have fallen victim to this investment scam.
On 22 June, house searches were carried out in 17 different locations in Belgium, mainly in Antwerp, West Flanders and Limburg. A total of five individuals were detained for their alleged involvement in this fraud scheme.
The members of this organised crime group are for the most part Belgian nationals who were making use of a company under Swiss jurisdiction. A number of house searches were carried out in parallel by the Swiss Federal Police (fedpol).
A total of €1,1 million in cash was seized, alongside €1,5 million worth in cryptocurrencies and 17 luxury vehicles.
Europol deployed four of its experts to Belgium and Switzerland to assist the national authorities with the actions in the field.
The website and social media platform have now been rendered inaccessible.
This operation was carried out in the framework of the European Multidisciplinary Platform Against Criminal Threats (EMPACT).
9 ARRESTED IN MOLDOVA AND FRANCE FOR €2 MILLION IMMIGRATION FRAUD
In the early hours of 28 June, some hundred officers from the French National Gendarmerie (Gendarmerie Nationale) and the Moldovan Border Police (Poliția de Frontieră a Republicii Moldova) with the support of Europol swooped on the members of an organised crime group involved in large-scale financial fraud
Seven house searches were carried out in Paris, and 25 in Chișinău. A total of 9 individuals – 8 Moldovan nationals and one French national – were arrested for their involvement in this scheme which defraud the French authorities of over €2 million.
The investigation uncovered the complex scheme set up by this organised crime group. The criminals recruited over 1 000 Moldovan nationals to apply under false pretences to a programme funded by the French Office for Immigration and Integration and the French Ministry of Foreign Affairs. This programme – known as the 'Migration Co-Development Program in Moldova', aims at facilitating the social and economic reintegration of Moldovan migrants who have volunteered to return to Moldova from France.
The criminals would transport to Paris the recruits by bus, where they would apply for financial support under this programme using forged documents. They would then travel immediately back to Moldova, receiving between €700 and €1 350 for their participation in this scheme. The criminals would pocket the rest of the financial support offered by this programme, receiving between €5 000 and €7 000 per fake application.
On the action day, Europol deployed four of its experts from its European Financial and Economic Crime Centre (EFECC) to assist the authorities in France and Chișinău with the cross-checking of operational data in real-time.
Source: Europol
HOPIUM UNVEILS ITS HYDROGEN-POWERED SEDAN PROTOTYPE AND OPENS THE FIRST 1000 PRE-ORDERS
https://www.hopium.com/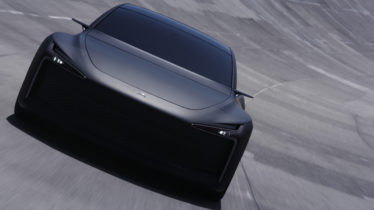 The French  manufacturer  of  hydrogen  powered sedans, unveiled its very first rolling prototype during the Viva Technology week in Paris last June.
Announced in October 2020 and produced in record time in the Linas-Montlhéry test workshop, this vehicle called Alpha 0, certifies the reliability of the fuel cell system. After the design and architecture phases, followed  by the  implementation  of the various  components  within  the  vehicle,  the prototype was able to be evaluated and perfected through bench and track tests. With a speed of 200 km/h(124  mph),  this  test version  already  borders  on  the  performance  promised  by the Hopium Machina in its final form. Alpha 0 also introduces for the first time the signature lighting, emblem of Hopium, whose shape is reminiscent of the stratification of hydrogen and the movement of waves on the surface of water. The reveal of this technological showcase is a key step in the manufacturer's roadmap and confirms its ability to achieve the goals that have been set and meet the highest challenges. It is accompanied by the opening  of  an  order  book  for  the  first  1,000  numbered  units  of Hopium Machina,  whose reservation price is set at 410 euros, in reference to the spectral line of hydrogen. The Hopium teams  are  already  fully  committed  in  carrying  out  the  next  steps,  aiming  to produce Hopium Machina on an industrial scale, with a new rendez-vous expected in the first quarter of 2022.
About Hopium
Olivier Lombard, the youngest winner of the 24 hours of Le Mans, founded Hopium, a manufacturer of high-end hydrogen-powered vehicles, as an achievement resulting from his experience acquired on the racing circuits. With the automotive culture in his heritage, Olivier Lombard has driven for 7 years hydrogen-powered racing cars, making him the world's most experienced racer in this field. As an open-air laboratory, the race has allowed Olivier Lombard and his team to reflect on new mobility solutions  to  meet  today's  environmental  challenges.  While the  transportation  sector  alone  is responsible for 20% of greenhouse gas emissions, the company is positioning itself as a player in climate change. Hopium brings together a team of experts and leading partners at the forefront of innovation in the fields of hydrogen fuel cells, technology and automotive engineering. Hopium (FR0014000U63 -MLHPI) is listed on Euronext Access+ and is eligible for PEA-PME
THE NEW EU SPACE PROGRAMME HAS BEEN OFFICIALLY LAUNCHED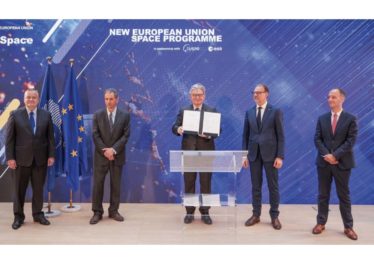 With the largest allocated budget ever  – €14.88 billion- the new EU Space Programme has now become a reality marking a new era for Europe in space. The signature of the Financial Framework Partnership Agreement (FFPA) today in Brussels anchors the European Union leadership in Space. 
Why a European Union Space Programme?
With the creation of the first-ever integrated Space Programme, the European Union is reinforcing its strategy to harness the power of space to re-ignite its post-COVID economy, address climate change, transit to digitalization, and secure its autonomy and sovereignty.
The increase in the budget for the years 2021-2027, underlines the EU expectations for space as an economic enabler with a positive spillover effect across various industries. The new EU Space Programme will generate an even higher return-on-investment through the creation of value-adding, safe and secure space-based services for the EU citizens, business and governments alike. By 2025, space-related jobs across the Union should increase to 400,000.
Space data is an indispensable tool for policy-makers that helps inform policy makers and decision takers to tackle today and tomorrow's challenges. In particular, Galileo, EGNOS and Copernicus support a wide range of EU policies ranging from the Common Fishery (CSP) to the Common Agricultural Policy (CAP) while underpinning the ambitious EU Green Deal and Europe's digital transition.
A robust EU Space programme, secured from cyber threats and supported by a range of state-of-the-art ground centres and infrastructure ensures the Union's autonomy and sovereignty.
European Commission, EUSPA and ESA: pieces the same space puzzle
Effective cooperation between the European Union Agency for the Space Programme (EUSPA), the European Commission and ESA is key to achieve a successful EU Space Programme. It will be measured by the benefits we deliver to the citizens and the growth we ignite in EU economy, innovation and society.
Each of the partners has unique and complementary function and competence.
The European Commission, as project manager, steers the wheel towards pressing societal, economic or environmental challenges where #EUSpace makes a difference.
EUSPA, as the EU market-oriented agency, makes sure that these challenges are addressed through the design and development of new space-based services which meet the needs of the users, while ensuring its market uptake.
ESA ensures the roll-out of new satellite technology and architecture of the systems that provide the services.
"With the signature of the Financial Framework Partnership Agreement today we have confirmed the powerful scheme together with the EC and ESA and to keep the EU Space where it belongs: at the top," concluded Rodrigo da Costa, EUSPA Executive Director.
Source: European Union Agency for the Space Programme (EUSPA)(http://www.euspa.europa.eu).
REPUBLIC OF SENEGAL AND TEAM EUROPE AGREE TO BUILD A MANUFACTURING PLANT TO PRODUCE VACCINES AGAINST COVID-19 AND OTHER ENDEMIC DISEASES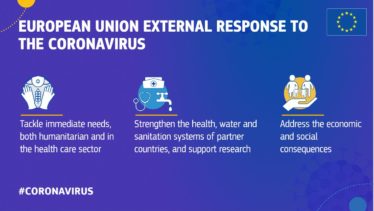 Producing COVID-19 vaccines in Africa came one step closer on July 9 after Team Europe formally agreed to support large-scale investment in vaccine production by the Institut Pasteur in Dakar, alongside other support measures. The new manufacturing plant should reduce Africa's 99%dependence on vaccine imports and strengthen future pandemic resilience on the continent. The agreement is part of a major package of investment in vaccine and pharmaceuticals production in Africa launched by Team Europe in May, which brings together the European Commission, EU Member States, and the European Investment Bank, and other financial institutions, in line with the EU's Strategy with Africa and the strategy of the Africa Centres for Disease Control and Prevention(Africa CDC) and the Partnerships for African Vaccine Manufacturing (PAVM).Team Europe, together with other international partners, has committed to a significant package of support for the medium- to long-term sustainability of the project. This includes: Germany's Federal Ministry for Economic Cooperation and Development (BMZ) is supporting the manufacturing hub in Senegal with a €20 million grant through KfW (Kreditanstalt für Wiederaufbau), the German development bank. France, through the Agence Française de Développement (AFD), has already granted two initial financing packages totaling €1.8 million to the MADIBA project (Manufacturing in Africa for Disease Immunization and Building Autonomy) at the Pasteur Institute in Dakar for feasibility studies and initial investments. The AFD Group and its private sector subsidiary, Proparco, are also working within the group of technical and financial partners to structure the project in order to reach financial support at a larger scale. Belgium will support Senegal in structuring initiatives to produce vaccines and pharmaceuticals, such as the Pharmapolis pharma hub. Belgium also welcomes the fact that a Belgian biotech company in novel bio-manufacturing platforms is forging, with the support of Wallonia, a partnership with the Institut Pasteur in Dakar, as a key partner for building capacity and transferring technology.
The European Commission is discussing with the Senegalese authorities the possibility of mobilizing further financial support by the end of 2021 under the new NDICI / Global Europe instrument to support this project. This is part of the €1 billion Team Europe initiative to boost the manufacturing of, and access to, vaccines, medicines and health technologies in Africa, which European Commission President Ursula von der Leyen announced in May 2021
Today, Team Europe is providing €6.75 million in grant support to enable technical feasibility studies and project preparation for the new facility at the Institut Pasteur in Dakar. This amount includes€4.75 million from the European Commission and the European Investment Bank, €200,000 from Germany, and €1.8 million from France. This will also enable the total investment cost and financial structures to be defined and agreed with Senegalese and international partners. Construction of the new plant is expected to start later this year, with 25 million vaccine doses being produced each month by the end of 2022.
Source /ec.europa.e