EBRD STEPS UP SUPPORT FOR TOURISM AND AGRIBUSINESS IN ALBANIA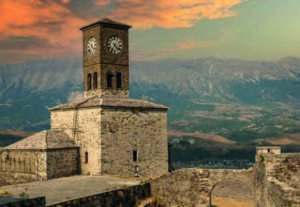 EBRD signs a risk-sharing facility of up to €7.11 million with OTP Bank Albania under the Albanian Agribusiness and Tourism Support Facility
10 per cent investment incentive for sub-borrowers in the agribusiness and tourism sectors
Joint framework supported by the European Union and Government of Albania
The European Bank for Reconstruction and Development (EBRD), OTP Bank Albania and the Albania Agribusiness and Tourism Support Facility are stepping up their support for companies in the country's agribusiness and tourism sectors.
Together with the government of Albania and the European Union (EU), the EBRD is committing up to €7.11 million of loans to eligible firms in the agribusiness and tourism sector, risk-shared with its partner bank, OTP Bank Albania. The funds will be provided through the Albania Agribusiness and Tourism Support Facility (AATSF), a framework aimed at improving access to finance for small and medium-sized businesses.
The facility also includes a 10 per cent investment incentive for sub-borrowers in the agribusiness and tourism sectors, funded by the government of Albania and the EU, respectively. Borrowers will receive the grant incentive once their investments have been completed and verified. The facility will also benefit from a government-backed first-loss risk cover mechanism.
Frida Krifca, Albania's Minister of Agriculture and Rural Development, said: "We are fully committed to guaranteeing the functioning of all mechanisms that help reduce the gap between agricultural producers and financial institutions. As part of the €180 million fund allocated under the AATSF framework with the EBRD, the Ministry of Agriculture and Tourism has committed €36 million to first-loss cover as additional support for each sub-borrower, business or individual."
Mirela Kumbaro, Minister of Tourism and Environment, commented: "Our strategy is to offer all-season tourism and to build on the offer, including agritourism, ecotourism, sports tourism and so on. In this context, the AATSF is key to the development of the sector, providing support for farms or agritourism. Agritourism plays a vital role in the promotion of our best values, and this mechanism, through which the government provides a guarantee for the loans, is a further incentive for the sector. The initiative directs all the funds to those who have the vision and passion to invest."
Ekaterina Solovova, the EBRD's Head of Albania, said: "We are pleased to step up our support for the Albanian tourism and agribusiness sectors under this joint framework with the EU and the Albanian government and to further strengthen our excellent cooperation with OTP Bank Albania. Both the agribusiness and tourism sectors are vital to the country's economy and improving their access to finance is particularly important. We are grateful to our partners for supporting this important programme."
Bledar Shella, CEO of OTP Bank Albania, said: "We greatly appreciate this initiative of the Albanian government and the EBRD, in cooperation with the EU, all of which are engaged in further supporting the tourism and agriculture sectors, which play a very important role in the country's economy. OTP Bank Albania has an excellent partnership with the EBRD and we are very pleased to engage in financing these growing sectors. We believe that, together, we will strengthen our important role in the development of the economy and, more specifically, the sectors of tourism and agriculture in the country."
Up to €180 million has been allocated to date under the AATSF for specialised credit lines and risk-sharing facilities through local partner banks. Since its launch in 2016, more than €70 million in loans have been committed, benefiting more than 6,100 local agribusiness SMEs. The AATSF complements the EU's instrument for pre-accession assistance for rural development (IPARD), which has channelled financing to numerous beneficiaries through the AATSF.
In addition to financing instruments, the EBRD is providing technical assistance to both financial institutions and sub-borrowers through the EBRD's Advice for Small Businesses programme in Albania.
Agribusiness is a vital sector of Albania's economy. It provides employment for more than 50 per cent of the population in rural areas and accounts for around 20 per cent of national gross domestic product (GDP). Still, the sector remains underserved by financial institutions. Tourism, meanwhile, has become a strategic sector for growth and employment and is a key factor in Albania's sustainable long-term growth and competitiveness.  The sector is facing similar constraints in terms of access to finance, particularly in light of the Covid-19 pandemic and the deadly earthquake of 2019.
The EBRD is a leading institutional investor in Albania, focusing on the sustainable development of the private sector, building on the strong entrepreneurial spirit in the economy, enhancing the commercialisation of infrastructure projects and promoting sustainable energy and environmentally sound investments. To date, the Bank has invested €1.74 billion in 117 projects in the country.
AMERICAN AIRLINES' FUTURE FLEETS OF A321XLR AND BOEING 787-9 AIRCRAFT TO FLY WITH THALES AVANT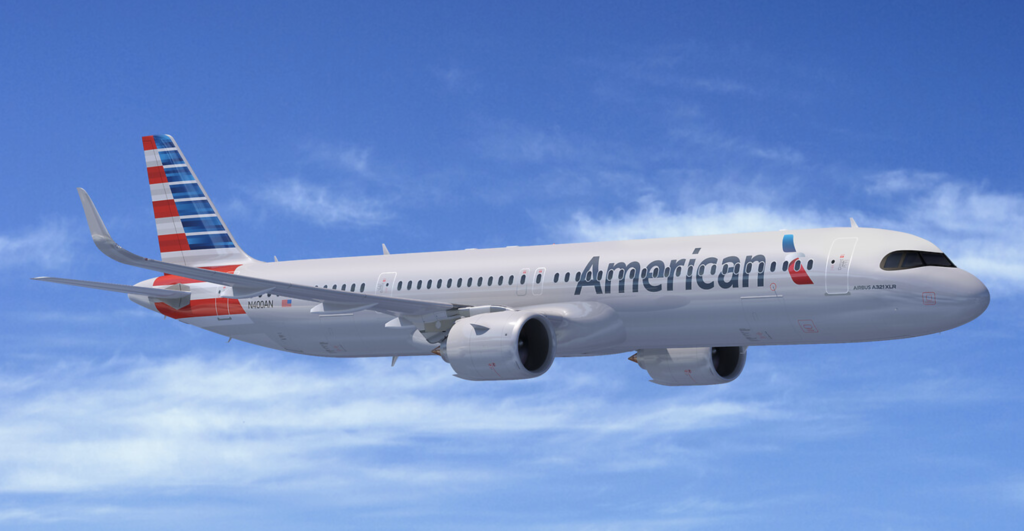 American Airlines' new A321XLR and Boeing 787-9 fleets will be equipped with Thales' latest AVANT solution
American Airlines will be the first customer to fly with Thales' new line of high-performance Optiq displays, the industry's first 4K high dynamic range (HDR) seatback screens enhanced with Samsung QLED proprietary technology
The airline's A321XLR  and Boeing 787-9 aircraft are anticipated to enter service in 2023
The world's largest airline, American Airlines, has selected Thales' latest AVANT inflight entertainment (IFE) solution to equip its new A321XLR and Boeing 787-9 aircraft for transcontinental and international travel.
American's aircraft will be the launch customer flying with Thales' new line of Optiq displays, the industry's first 4K high dynamic range (HDR) seatback screens enhanced with Samsung QLED proprietary technology. Optiq provides passengers with the best monitor experience in the air, with an unrivaled picture quality featuring more than 1 billion colors.
The system is capable of Bluetooth connection at each seat, which allows passengers to pair their wireless headphones to the system.
Premium Class seats will enjoy 17-inch displays accompanied with a 5-inch touchscreen handset offering a true second-screen experience. Premium Economy and Economy Class will feature 13.3-inch displays and 11.6-inch displays, respectively.
AVANT will be integrated with American's high-speed connectivity system to provide digital services and real-time health monitoring & reporting.
American has also selected Thales' high-power charging solutions, which will give passengers access to both USB type C 60-watt and AC outlets at each seat in all classes. This solution is designed to meet the specific power needs of passengers, now and in the future.
Says Yannick Assouad, Executive Vice-President Avionics, Thales "American Airlines has trusted Thales as an inflight entertainment supplier for more than a decade and now to equip its new A321XLR and Boeing 787-9 aircraft with the latest AVANT IFE solution. As air travel begins to recover, Thales continues to invest in digital innovations that create value for our customers. We're truly excited to provide these solutions to American and its customers."
BEWARE OF THE SIM SWAPPING FRAUD!
How do Sim Swapping attacks work and what can you do to protect yourself? Learn it all in the new technical deep dive by the European Union Agency for Cybersecurity.
SIM swapping attacks have been reported in the media since 2017. Such attacks usually target banking transactions but not only. These attacks are also perpetrated against the cryptocurrency community, social media and email accounts.
With the ENISA Report – Countering SIM-Swapping, the EU Agency for Cybersecurity gives an overview of how SIM swapping attacks work and of the extent to which Member States are affected. The Sim-Swapping Attacks also assesses services impacted and issues a range of recommendations to guide national authorities, operators, banks and citizens.(https://www.enisa.europa.eu/publications/countering-sim-swapping)
What is SIM swapping?
In a SIM swapping attack, an attacker takes over the mobile phone number of the real subscriber, by asking the mobile telecom provider to link that number to a SIM card under the attacker's control.
SIM swapping procedures exist for legitimate reasons, for instance, when the SIM card is lost or damaged. SIM swapping is also used to connect mobile phones with an embedded SIM (eSIM). eSIMs are increasingly common.
In a SIM swapping attack, the attacker will convince the telecom provider to do the SIM swap, using social engineering techniques, pretending to be the real customer, claiming that the original SIM card is for example damaged or lost.
When the attack is successful, the genuine subscriber's phone will lose connection to the network and they won't be able to make or receive phone calls.
How does a SIM swapping attack happen?
The attacker typically begins a SIM swapping attack by gathering personal details about the targeted subscriber. There are many ways personal data can be retrieved, this can be done through social engineering, phishing, malware, exploiting information from data breaches or doing research on social media.
Having all necessary information, the attacker would be able to convince the mobile network operator to transfer the subscriber's mobile number to a new SIM card under their control, or perform the process themselves online.
As a result, the attacker takes over the account and can receive all the SMS and voice calls intended for the legitimate subscriber. Fraudsters can perform online banking frauds but can also bypass the two-factor authentication (2FA) used to secure social media and other online accounts.
Why do these attack take place?
Specific circumstances may open the opportunity for attackers, which can be:
Weak customer authentication processes;
Negligence or lack of cyber training or hygiene;
Lack of risk awareness.
EXOMARS DISCOVERS HIDDEN WATER IN MARS' GRAND CANYON
The ESA-Roscosmos ExoMars Trace Gas Orbiter has spotted significant amounts of water at the heart of Mars' dramatic canyon system, Valles Marineris.
The water, which is hidden beneath Mars' surface, was found by the Trace Gas Orbiter (TGO)'s FREND instrument, which is mapping the hydrogen – a measure of water content – in the uppermost metre of Mars' soil.
While water is known to exist on Mars, most is found in the planet's cold polar regions as ice. Water ice is not found exposed at the surface near the equator, as temperatures here are not cold enough for exposed water ice to be stable.
Missions including ESA's Mars Express have hunted for near-surface water – as ice covering dust grains in the soil, or locked up in minerals – at lower latitudes of Mars, and found small amounts. However, such studies have only explored the very surface of the planet; deeper water stores could exist, covered by dust.
"With TGO we can look down to one metre below this dusty layer and see what's really going on below Mars' surface – and, crucially, locate water-rich 'oases' that couldn't be detected with previous instruments," says Igor Mitrofanov of the Space Research Institute of the Russian Academy of Sciences in Moscow, Russia; lead author of the new study; and principal investigator of the FREND (Fine Resolution Epithermal Neutron Detector) neutron telescope.
"FREND revealed an area with an unusually large amount of hydrogen in the colossal Valles Marineris canyon system: assuming the hydrogen we see is bound into water molecules, as much as 40% of the near-surface material in this region appears to be water."
The water-rich area is about the size of the Netherlands and overlaps with the deep valleys of Candor Chaos, part of the canyon system considered promising in our hunt for water on Mars.
Tracking neutrons
Igor and colleagues analysed FREND observations ranging from May 2018 to February 2021, which mapped the hydrogen content of Mars' soil by detecting neutrons rather than light.
"Neutrons are produced when highly energetic particles known as 'galactic cosmic rays' strike Mars; drier soils emit more neutrons than wetter ones, and so we can deduce how much water is in a soil by looking at the neutrons it emits," adds co-author Alexey Malakhov, also of the Space Research Institute of the Russian Academy of Sciences. "FREND's unique observing technique brings far higher spatial resolution than previous measurements of this type, enabling us to now see water features that weren't spotted before.
"We found a central part of Valles Marineris to be packed full of water – far more water than we expected. This is very much like Earth's permafrost regions, where water ice permanently persists under dry soil because of the constant low temperatures."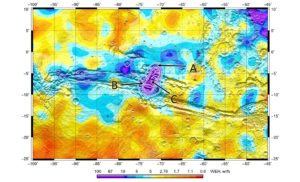 This water could be in the form of ice, or water that is chemically bound to other minerals in the soil. However, other observations tell us that minerals seen in this part of Mars typically contain only a few percent water, much less than is evidenced by these new observations. "Overall, we think this water more likely exists in the form of ice," says Alexey.
Water ice usually evaporates in this region of Mars due to the temperature and pressure conditions near the equator. The same applies to chemically bound water: the right combination of temperature, pressure and hydration must be there to keep minerals from losing water. This suggests that some special, as-yet-unclear mix of conditions must be present in Valles Marineris to preserve the water – or that it is somehow being replenished.
"This finding is an amazing first step, but we need more observations to know for sure what form of water we're dealing with," adds study co-author Håkan Svedhem of ESA's ESTEC in the Netherlands, and former ESA project scientist for the ExoMars Trace Gas Orbiter.
"Regardless of the outcome, the finding demonstrates the unrivalled abilities of TGO's instruments in enabling us to 'see' below Mars' surface – and reveals a large, not-too-deep, easily exploitable reservoir of water in this region of Mars."
Future exploration
As most future missions to Mars plan to land at lower latitudes, locating such a reservoir of water here is an exciting prospect for future exploration.
While Mars Express has found hints of water deeper underground in Mars' mid-latitudes, alongside deep pools of liquid water under Mars' south pole, these potential stores lie up to a few kilometres below ground, making them less exploitable and accessible to exploration than any found just below the surface.
The finding also makes Valles Marineris an even more promising target for future human exploration missions to the planet. The largest canyon in the Solar System, Valles Marineris is arguably Mars' most dramatic landscape, and a feature that is often compared to Earth's Grand Canyon – despite being some ten times longer and five times deeper.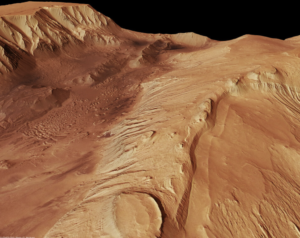 "This result really demonstrates the success of the joint ESA-Roscosmos ExoMars programme," says Colin Wilson, ESA's ExoMars Trace Gas Orbiter project scientist.
"Knowing more about how and where water exists on present-day Mars is essential to understand what happened to Mars' once-abundant water, and helps our search for habitable environments, possible signs of past life, and organic materials from Mars' earliest days."
TGO launched in 2016 as the first of two launches under the ExoMars programme. The orbiter will be joined in 2022 by a European rover, Rosalind Franklin, and a Russian surface platform, Kazachok, and all will work together to understand whether life has ever existed on Mars.
Source : ESA
MIGRATORY SITUATION: PERSISTING PRESSURE ON EASTERN BORDER

The number of illegal border crossings at EU's external borders in the first ten months of 2021 rose nearly 70% to 160 000* and 45% when compared with 2019, according to preliminary calculations.
In October, there were close to 22 800 illegal border crossings on Europe's main migratory routes, 30% more than in 2020 when pandemic-related border restrictions were in place. It is also 18% more compared with October 2019 and the pre-COVID situation.
The most significant increase was reported on the Eastern, Western Balkan and Central Mediterranean routes and in Cyprus. The number of detections dropped in the Western Mediterranean.
Eastern Borders
On the EU's Eastern frontier, the total number of detections of illegal border crossings this year amounted to close to 8 000, fifteen times more than in 2020. Main nationalities include migrants from Iraq, Afghanistan and Syria.
The EU border with Belarus remained the most affected by the migration flow in 2021.  After reaching historical high of arrivals in July (climbing over 3 200), migrant arrivals on the Eastern land route decreased in the following months dropping to over 600 in October 2021.
While high level frictions between the EU and the Belarussian regime continue, the EU Member States neighbouring Belarus have all significantly strengthened their border-control measures under exceptional states of emergency. The enhanced controls prevented large-scale flows from reaching the EU from Belarus in October.
Western Balkan route
So far this year, 48 500 illegal border crossings have been reported on the Western Balkans route. Only in October, more than 9 000 illegal crossings were detected, an increase of 140% compared with last year (3816) and an increase of 810% compared with October 2019 (1003).
That means that in October, 40% of illegal crossings into the EU occurred via the Western Balkans.
Most migrants on this route came from Syria, Afghanistan and Morocco.
Central Mediterranean route
Between January and October, European authorities reported 55 000 illegal border crossings on the Central Mediterranean route. In October alone, 6 240 illegal crossings were reported, 85% more than in the previous year under COVID-related restrictions and 186% more than in 2019.
A significant development to in October is the growing number of migrants registered in Italy arriving directly from Turkey by sea.
The main nationalities on this route included Tunisians, Bangladeshi and Egyptians. Egyptians have become the third main nationality registered in the Central Mediterranean, reported mainly from Libya.
Western Mediterranean route
In the first 10 months of this year, there were 16 390 illegal border crossings reported on the Western Mediterranean route, about 14% more than last year and 23% less as compared to 2019.
In October, 1614 illegal crossings were detected, down 42% from last year.
Algerians accounted for 63% of illegal crossings on this route, followed by Moroccans (29%).
Western African route
On the Western African route, the total number of detections this year stood at 16 710, up 46% from 2020 and an increase of 1020% compared with 2019 In October, 3515 illegal crossings were detected, 34% fewer than in the same month last year.
Most migrants on this route came from Morocco and sub-Saharan Africa.
Eastern Mediterranean
Between January and October, 15 770 illegal crossings were registered on the Eastern Mediterranean route, down 11% from 2020 and 76% from 2019. In October, 2585 illegal crossings were detected, 40% more than in the same month last year. The overall number of illegal crossings on this route remains below last year's, with the strong increase in arrivals in Cyprus partially balancing the significant decrease in arrivals in the Eastern Aegean.
Most migrants on this route came from Syria, Turkey and Congo (Kinshasa).
FIRST EURO-ARAB BORDER SECURITY CONFERENCE
Last December, the border management authorities of the European Union and the League of Arab States gathered in the first-ever Euro-Arab Border Security Conference in Amman, Jordan, to discuss how to strengthen dialogue and cooperation in response to global challenges.
The conference was a joint initiative of the European Border and Coast Guard Agency, Frontex, and the General Secretariat of the Arab Interior Ministers' Council (AIMC) of the League of Arab States (LAS), and was held under the patronage of the Prime Minister of Jordan, Mr Bisher Al Khasawneh, represented by Minister of Interior and the Public Security Directorate. The event brought together senior representatives from over 40 states, relevant EU and the LAS bodies, as well as representatives of international organisations.
In his opening speech, Jordan's Minister of Interior H.E. Mr Mazin Abdellah Hilal Al Farrayeh emphasised that border control is a significant common challenge and the need to galvanise cooperation within a Euro-Arab framework in addition to exchanging experiences and knowledge.
The EU Commissioner for Neighbourhood and Enlargement, Mr Olivér Várhelyi, reaffirmed the EU's continued commitment to closely cooperate with the Arab partners on border protection, fight against migrant smuggling and trafficking in human beings as well as organised crime.
In line with these priorities, the participants have gathered to build trust and expand networks between the border authorities of the two regions, especially with regards to addressing common challenges, such as the COVID-19 pandemic, and sharing experiences of the effective and efficient use of new technologies to facilitate mobility while ensuring security of our communities.
Europe and the Arab countries do not only share common borders and security concerns, but also a duty to protect our citizens and communities, – highlighted Executive Director of Frontex, Fabrice Leggeri.
H.E. Dr Mohamed Bin Ali Koman, Secretary-General of the AIMC, praised the cooperation with Frontex and EU agencies especially in the context of common criminal threats, such as terrorism, drug trafficking, and illegal migration.
The conference was organised in the broader framework of the high-level strategic dialogue to develop Euro-Arab operational cooperation on security issues. The dialogue was initiated in 2015 and reiterated during the summit in Sharm El Sheikh, Egypt, in 2019, where the leaders of the Member States of the EU and the League of Arab States agreed to strengthen their existing strategic partnership and cooperation.
The conference is a flagship activity of the EU4BorderSecurity project, funded by the European Neighbourhood Instrument (ENI) and implemented by Frontex, with an objective to enhance border security and integrated border management in the Southern Mediterranean.
Source Frontex
INDUSTRIAL OFFER FOR THE MODULAR AND MULTIROLE PATROL CORVETTE SUBMITTED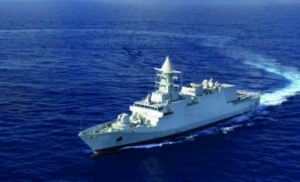 Fincantieri, Naval Group, with their joint-venture Naviris, and Navantia boost their cooperation for the Modular Multirole Patrol Corvette (MMPC) program and reaffirm their will to work together in order to develop the first common naval capability in Europe. In this context, a consortium led by Fincantieri, Naval Group and Navantia and coordinated by Naviris submitted on December 9th an industrial proposal related to the MMPC call of the European Defence Fund (EDF).
Their common assessment is that the European Union is increasingly facing many types of threats (increased tensions between great powers, illegal immigration issues, terrorism, etc.). Over the last years, and more specifically during 2021, there have been growing calls for Europeans to take responsibility for their own security both within NATO and as part of the European common security and defence policy. Several European Union member states have repeatedly underlined the need to develop common military capabilities to face common challenges.
In this respect, Fincantieri, Naval Group and Navantia acknowledge that there is a need for collaboration in the European Union naval defence sector to support Europe in dealing with these challenges and the ones to come.
As major European industrial players in the naval defence sector, they believe that this is the right time to start a real, concrete, added-value collaboration around a common program that will be the first common naval capability in Europe. This strategic program already exists: the European Patrol Corvette (EPC), the most important naval initiative within the Permanent Structured Cooperation (PESCO).
On December 9th, the consortium led by the three industrial naval partners and coordinated by Naviris submitted the industrial proposal related to the MMPC call of the European Defence Fund (EDF) in order to develop this joint project.
The clear objective of the proposal is to maximise synergies and collaboration among European shipbuilding industrials. By developing together a new ship, the EPC, they aim to ensure a European sovereignty in the second rank warship.
This has been made possible thanks to the participation of:
4 countries in EPC PESCO project (Italy, France, Spain and Greece)
6 countries involved in the co-founding (Italy, France, Spain, Greece, Denmark and Norway)
3 European Shipbuilding Industrials (Fincantieri, Naval Group and Navantia) with Naviris in charge of the coordination
40 companies for maritime systems and equipment
Based on a unified frame of standards and using collaborative advanced engineering methodologies, EPC will be developed in the best cooperative way from conceptual studies up to the initial design. The produced design will constitute a break-through from current warships, as it will be modular, flexible, as well as more energy-efficient, greener, safer, more interoperable, and cyber-secure. MMPC will finally be characterized to address specific national requirements, keeping the defined design as the common reference.
This proposal constitutes the first essential step towards preparing the future production of the vessel in the scope of asecond call under EDF in the multi-annual perspective. In this context, the promotion of the program to other European Navies, with a joint action of Nations already part of PESCO program, will strengthen the European industry, increasing cooperation, efficiency and lowering duplication in defense spending.
OLAF IN OPERATION AGAINST COUNTERFEIT MEDICINES
Under Europol's Operation SHIELD II, the European Anti-Fraud Office (OLAF) led an enforcement action targeting counterfeit and substandard hormonal substances, food supplements and medicines for erectile dysfunction. European consumers were protected from hundreds of thousands of dodgy tablets and vials.
OLAF investigators facilitated the cooperation and activities of customs and police authorities of 17 EU Member States that took part in the targeted action. Together, OLAF and national authorities found various irregularities and intercepted 254,731 tablets and 131,027 vials of various medicines and 278 kg of food supplements. The participating countries were: Austria, Belgium, Bulgaria, Croatia, Czech Republic, France, Greece, Hungary, Ireland, Italy, Lithuania, Netherlands, Poland, Portugal, Romania, Slovakia and Spain.
OLAF's targeted action was part of Europol's Operation SHIELD II. In the course of six months – April to October 2021 – Europol, OLAF and the countries that participated in SHIELD II looked to bust misused or counterfeit medicines, doping substances, illegal food or sport supplements and counterfeit COVID vaccines, sanitary products and medical devices.
OLAF Director-General Ville Itälä said: "This is the second year of Operation SHIELD and the second year that OLAF participates and leads a targeted action. It is quite sad to see how criminals will not hesitate to put people's health on the line to make profit. Thankfully, we could get in their way by joining efforts with Europol and national authorities like we often do. We best protect EU citizens from dangerous or ineffective products when we work together, and I am proud whenever OLAF can act as a bridge between the different national authorities. Sharing intelligence is also key – that is why OLAF put its information-sharing platform AFIS at the service of this targeted action.'
NEW SYMPHONIE CONSORTIUM WINS CONCEPT STUDY FOR THE EUROPEAN COMMISSION TO SHAPE FUTURE GLOBAL CONNECTIVITY BY SATELLITE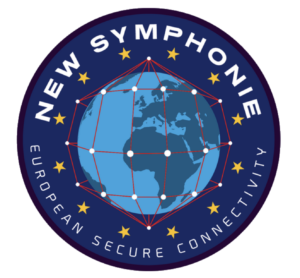 The European consortium led by UNSEENLABS and EUROCONSULT has won a concept study for the European Commission aiming to leverage disruptive ideas for an innovative European broadband constellation.
 Selected for its exceptional innovation and familiarity with leading-edge technologies, the consortium led by UNSEENLABS and EUROCONSULT will be awarded a six month study contract for a total amount of 1.4m euros. Through the study, the consortium members will investigate and recommend to the European Commission the most optimal infrastructure for secure connectivity markets. The study aims at defining the secure connectivity requirements that could be addressed by a European multi-orbit satellite system to be conceptually designed with innovative technologies for an attractive business plan.
Boasting 22 members from no less than 8 countries, New Symphonie is founded on a resolutely multi-national approach at European level. The consortium blends the wealth of experience brought by incumbents UNSEENLABS and EUROCONSULT with the disruptive business models and use cases of small and medium sized businesses driving the advent of "New Space". The consortium will leverage the new ideas prevalent in the commercial space ecosystem with the technical expertise and market awareness of UNSEENLABS and EUROCONSULT, respectively, to define an innovative EU Space-based Global Secure Connectivity System.
This undertaking stems from the European Commission's ambition to develop secure and resilient global connectivity in response to a rapid digital transformation and to the corresponding rise of cyber threats. This strategic objective was outlined by European Commission President von der Leyen in her State of the Union address of 2020.
Clément and Jonathan GALIC, Co-founders and respectively CEO and CTO of UNSEENLABS, stated "We are delighted that our proposal was accepted and that we can move this work forward together with this great team of innovative companies. The creation of a European leadership in the New Space sector requires on the one hand the collaboration of innovative companies between them, and on the other hand the confidence of the institutions in the innovative capacity of European startups and SMEs. This project meets these conditions, which is why we look forward to turning the New Symphonie vision into reality."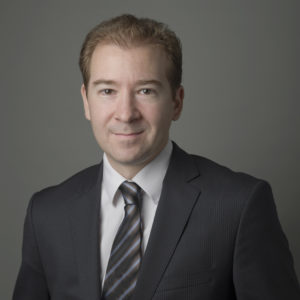 Pacôme REVILLON, Euroconsult Group's CEO added, "NewSpace, at its core, is about adopting a collaborative, dynamic approach to delivering benefits to the society using space technology. I have no doubt that the New Symphonie consortium reflects the industry we serve and embodies that sentiment. On behalf on the 22 members, we look forward to working with the European Commission on this project and playing our role in an increasingly connected, autonomous and secure European Union for all member states."
Inspired by Symphonie, the first operational communication satellite launched in 1974 under Franco-German cooperation, the New Symphonie consortium claims its place as the rightful heir of the tradition of technological pioneering and multinational collaboration at the foundation of Europe's leading role in the global space sector. 
The entire list of New Symphonie participants represents a diverse, pan-European mix of organizations; AEROSPACELAB (BE), ANYWAVES (FR), AVIO (IT), CAILABS (FR), DE-CIX (DE), EXOLAUNCH (DE), EXOTRAIL (FR), FRESNEL ALLIANCE (FR), GOMSPACE (DK), GREENERWAVE (FR), AAC HYPERION (NLD), INTEGRASYS (ES), KSAT (NO), LOFT ORBITAL (FR), QEST ANTENNA TECHNOLOGY (DE), SATCONSULT (FR), SECURE-IC (FR), SENER (ES), SITAEL (IT), TESAT (DE), TRANSATEL (FR).