Is Russia's investment bank a Trojan Horse?
According to Virgil's epic poem, the Aeneid, written between 29 and 19 BCE, in the final stage of the Trojan war at least two people, Laocoön, a priest of Poseidon, and the unfortunate prophetess Cassandra, had grave doubts about the massive wooden horse left outside the gates of Troy by the supposedly defeated Greeks.
"Either Achaeans hide, shut in this wood,
or else this is an engine built against
our walls…
I fear the Greeks, even when they bring gifts." Virgil has Laocoön say.
The Achaeans, of course, were the Greeks, and the war had been dragging on, according to the much earlier Greek poet Homer, for ten years. Homer doesn't mention the unlucky Cassandra's prophetic gifts, but later stories of the Trojan War have her agreeing with Laocoön that the horse is probably full of Greek soldiers. Unfortunately for Troy, Laocoön is promptly swallowed by serpents, while Cassandra's curse was to be always right but never believed. The Trojans, according to my Lemprière's Classical Dictionary, believed Cassandra to be mad. The rest, as they say, is history. Or possibly just myth. But it's a story that's been being told for more than two-and-a-half thousand years, so it deserves our attention, if not our actual credence. Virgil's quote, attributed to Laocoön, gave rise long ago to the well-known expression in English, "beware of Greeks bearing gifts", meaning that you should view unexpected acts of generosity with suspicion. It's a saying that has found much currency in Hungary of late since Russia moved the headquarters of its International Investment Bank to Budapest.
The decision to relocate to Váci út 188 in Budapest – a less impressive building than its former headquarters in Moscow, but still quite imposing – was taken by the International Investment Bank (IIB)'s board of directors last December. It's said that the Americans vetoed an original plan to site the IIB just across the road from their Budapest embassy. It held its first meeting there in July. At that meeting the Chairman of the Board outlined the Bank's priorities, highlighting the further expansion of lending and investment activities in the Central and East European region: "The Board approved a number of strategically important documents and unanimously supported a new initiative for a Hungarian investment project," according to the bank. Fitch have given the IIB a credit rating of BBB+, Standard and Poor have rated it at A-.
IT'S NEVER JUST KINDNESS
Most western observers believe that Vladimir Putin seldom if ever takes a decision that isn't to his direct advantage. He is not known for his altruism. Hungarian politicians not aligned with Prime Minister Victor Orbán's ruling party, Fidesz, have expressed their concern. "I do believe that the direct support of the move of the IIB to Budapest was an absolutely unacceptable step from the Hungarian government," said Hungarian Socialist MEP István Ujhelyi, "due to the fact that while Fidesz's propaganda spreads crystal clear lies and threats of a 'Brussels conspiracy', the government commits treason."
The International Investment Bank (IIB) is an interesting creation, being the successor to the Comecon (Council for Mutual Economic Assistance) Bank of Soviet times, which was long regarded as being linked with Russia's secret services. Hungary's ultra-nationalist Prime Minister, Viktor Orbán, says that hosting the bank will "expand his country's economic horizons", although the two would appear an unlikely fit. Hungary is just one of five former Communist countries which have since joined the EU and NATO and are members of the IIB. Cuba, Vietnam and Mongolia join Russia as the other members who are not, of course, in either the EU or NATO. Russia, though, holds a 47% stake in the IIB compared with Hungary's 12.87%. It's hard to see how hosting what is, in fact, a smaller bank than most of those already based in Hungary is going to expand the country's horizons, but it will certainly make western powers nervous. In fact, IIB's estimated balance sheet is only around €1.3-billion, while it has just €319-million in capital – small stuff indeed (the EU's European Investment Bank has a capital stock of €243-billion and a loan book much larger than that of the World Bank) – but despite its diminutive size it is anticipated to have a staff of around one hundred and ten, many or all of whom may enjoy some kind of special status, like the bank for which they work. It could be seen as a welcome advantage after so many Russian agents were expelled from western capitals following the botched attempt to murder a former spy and his daughter in Britain.
As a multinational financial institution, the IIB "will not be subject to financial or regulatory supervision or audits, nor will it have to apply audit standards or comply with authorisation or registration obligations," according to a European Parliamentary question to the European Commission from former Hungarian MEP Péter Niedermüller. He expressed concern that the IIB, which he described as "clearly under Russian influence", might "constitute a legal loophole to avoid economic sanctions imposed on Russia". The sanctions followed the seizure of Ukraine and the attempted murders by Russian military operatives of the former Russian spy Sergei Skripal and his daughter Yulia in the English cathedral city of Salisbury. Mr Niedermüller also pointed out that Hungary plans to give diplomatic immunity to the IIB's staff and guests, facilitating entry permits without EU checks. Hungary's Ministry of Foreign Affairs seems to have changed its mind on that point since then. In a written reply, Commission Vice-President Federica Mogherini agreed that the IIB, as a multi-national financial institution, "is not targeted by any EU restrictive measures." However, she added that, under those restrictive measures, "it is prohibited (for the IIB) to participate, knowingly and intentionally, in activities the object or effect of which is to circumvent these measures". Finding out might be the slight problem here, though, especially if it means relying on the Hungarian authorities to report such activities to Brussels. The Hungarian parliament had wanted to grant the bank diplomatic immunity so that monitoring its activities would not appear to be an option and it may not be, even now. In any case, with a minority stake Hungary would have no real say in how the bank is run.
Could the Orban government be being needlessly naïve? According to Attila Ara-Kovács, a Hungarian MEP who sits with the Socialist group, Hungary was not even Russia's (or the IIB's) first choice. "Earlier the Russians wanted to establish a centre for IIB in Bratislava, but the Slovak government denied to grant diplomatic immunity for the staff and building of the bank. This was the reason why they have moved to Budapest." He also thinks it will lead to more Russian secret service agents in his country, using it as their doorway into Europe. "It was an estimation which was published in press," he says, "that around 4-500 SVR (Russian Foreign Intelligence Agency) agents were operating in the last few years in Hungary. Their target was not primarily Hungary, but the EU."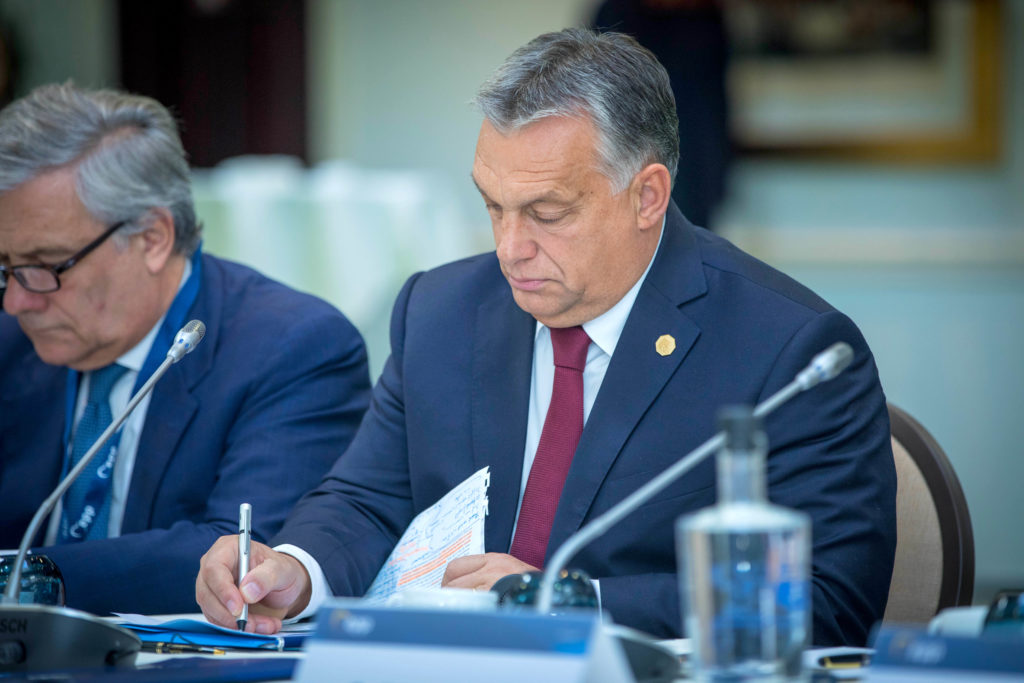 SHORTCUTS TO THE WEST
The other fear in western capitals is that the IIB could provide an easy conduit for money being moved out of Russia. It's been estimated that over the last quarter of a century some $1-trillion (€0.91-trillion) has been shifted westwards and not been returned to Russia. Not all of it is from criminal activities but there has been enough dirty money passing through to have caused legal problems for banks in Malta, Cyprus, Estonia, Latvia and Lithuania. Money-laundering accusations have also been levelled at financial institutions in Moldova and especially Azerbaijan. The biggest money-laundering case involved $230-billion (€209-billion) moved through the Estonian branch of Danske Bank over a period of eight years. Officials believe that some of it is now invested in London properties, offshore British tax havens and luxury villas in the south of France and Spain. It may not be clear how Russian crooks made their money but it's fairly obvious how they choose to spend it. Or hide it. The word "bling" springs to mind. Hungarian Socialist MEP István Ujhelyi is angry because, he says, the Hungarian government is being irresponsible. "They threaten the security of not only Hungary but the entire European Union by opening the gates wide to the International Investment Bank, which is considered to be the cover of Russian intelligence. The Hungarian Parliament approved a law supporting the organization's headquarters in Budapest instead of Moscow. The law that has been voted for solely by pro-government representatives, grants outrageous benefits and special treatment to an institution that is officially part of the Russian administration."
Viktor Orbán himself seems certain that the establishment of the IIB in Budapest is a good thing. He called it "a significant development" during his meeting with the IIB's president, Nikolay Kosov. According to Orbán's head of communications, Bertalan Havasi, the Prime Minister said that "the IIB's move to Budapest can be seen as a significant step forward." The position of Kosov, though, is controversial. Kosov's parents were allegedly both officers of the KGB in Hungary during the 1956 revolution. When that uprising began, it looked as if there could be reform and improved conditions in the country, despite the early death of a student protester at the hands of the State Security Police, known as the ÁVH (Állam Védelmi Hatóság) but then Russian troops arrived and the bloodshed really began.
Some 2,500 Hungarians and 700 Russians were killed in the clashes. A further 200,000 Hungarians had fled their homes as refugees and the government of Imre Nagy was crushed. As Russian tanks poured into Budapest, a Hungarian army artillery unit had just set off on an exercise and was heading out of the city. Its commander had to weigh up his pledge to support the Soviet Union against his pledge to defend Hungary. He opted for the latter and turned his force around, shelling the invading tanks. He was sent to prison where his guards tortured him, fracturing his spine, although he survived. He told me many years later in a Budapest graveyard that he forgave his torturers because to go on hating would sour what was left of his life. He was by then a very old man but was about to marry again and he was looking to the future. Many others were also denounced and jailed following the failed uprising.
Those Hungarians who were killed were buried in a separate and guarded part of a Budapest cemetery. The bereaved were not told the names of those buried there, nor were they allowed to visit. The brutality of the Russian actions turned many former supporters in the west against Communism and did nothing to enhance Nikita Khrushchev's reputation as a moderniser following the death of Stalin. Rapprochement is one thing but not everyone is as magnanimous as that former artillery officer.
POPULARITY AND POPULISM
Although Viktor Orbán enjoys a large majority, there are opposition parties that are unhappy with the IIB move. Zita Gurmai, an opposition MP and former member of the European Parliament, has dismissed the IIB as "Putin's Trojan horse", while Jobbik, the main opposition party for Orbán's Fidesz government, has warned against the move, arguing that it will create a "nest of spies". Strangely, Jobbik, once viewed by many as almost a neo-Nazi party, complete with a uniformed youth wing and a record of anti-Semitic and anti-Roma rhetoric, has moved towards the more moderate centre ground just as Fidesz has moved decisively to the right. It now sits to the left of Orbán's party and describes itself as "moderately conservative". Jobbik MEP Marton Gyongyosi was a member of his country's national parliament back in March when legislation was passed at Orbán's behest under an urgency procedure, exempting the IIB from any sort of oversight and also granting it exemption from taxation. "It was very controversial at the time," he said. He raised a number of questions then and asked the government to make public what was going on. "Orbán likes Vladimir Putin," said Gyongyosi, "and it raises national security concerns for NATO and the European Union."
Gyongyosi is also worried about the IIB providing a conduit into Europe and the West for Russian funds and people. "It's not only the tax exemption," he said, "it's the allowance to get people into the country without proper procedures and investigations." Ujhelyi goes further, arguing that the president and the staff of the bank will be immune from legal and administrative obligations. "The law passed by Fidesz," he says, "stipulates that the Russian bank and its financial operations cannot be controlled by any authority or supervision. Russians are not required to comply with accounting rules, nor do they have to comply with licensing or registration obligations. The vehicles used by the bank cannot be stopped, searched, or seized, moreover no-one can enter the office of the Russian organisation in Budapest without their approval." Game, set and match to Putin? Well, maybe not. There has been a change in the IIB's conditions of operation, according to Ara-Kovács. "The Hungarian Ministry of Foreign Affairs declared recently, as a consequence of American intervention, that they will not guarantee immunity for the IIB," which doesn't really reassure him because he suspects secret deals may lie behind it. "In contrast with the earlier decision of Moscow to move the bank from Bratislava to Budapest because of the lack of diplomatic immunity – the Russians yet persist to open the institute in Budapest. For us, who know very well Orbán, it is clear: in reality the Russians have received already guarantees of freedom for their operation from Hungarian authorities."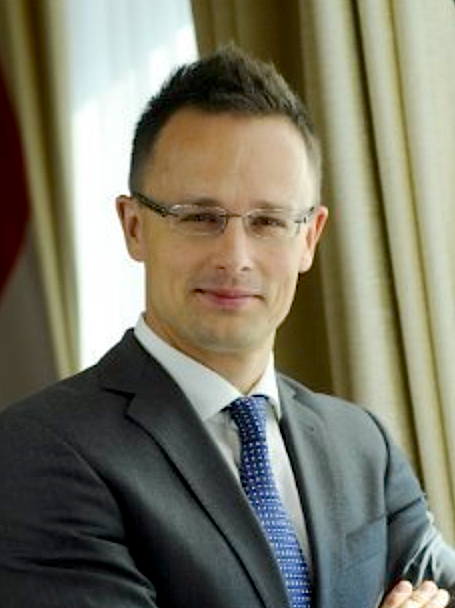 As you will have gathered from the Foreign Ministry's intervention, the move of the IIB to Budapest hasn't gone down too well on the other side of the Atlantic. US President Donald Trump had viewed Orbán as a like-minded ally, but US Secretary of State Mike Pompeo was allegedly moved to warn Hungary's Foreign Minister Peter Szijjártó that welcoming IIB to Hungary could be dangerous, for US-Hungary relations if for nothing else. Last year, the US Senate's Foreign Relations Committee stated in a report its fears that "instead of defending Hungary against Russian malign interference, Orbán appears to have welcomed it". In fact, Orbán has been trying to get closer to Trump, buying weapons from America, although US intelligence agencies have become suspicious of his commitment to the West, given his open admiration for Putin, whom he sees as embodying his ideal of an "illiberal democracy".
There is concern also about Hungary's blocking of NATO membership talks for Ukraine. Speaking in a press conference in Ukraine in July, Szijjártó promised to permit the talks to resume once he has assurances that the rights of some 140,000 ethnic Hungarians, mostly living in Ukraine's Transcarpathia region, will be protected. Hungary insists they must have the right to study in their own language. Once that undertaking is made, he told the media, Hungary already had a plan for improving economic relations and had set aside €50-million for various infrastructure projects. "Once the Ukrainian authorities return the rights of the Hungarian community and stop provocations against them," said Szijjártó, "there will be an opportunity for economic cooperation serving the interests of both countries". The problem arose in April with a new law passed in Kyiv that is intended to preserve the position of Ukrainian as the official language (largely in response to the creeping use of Russian during the Soviet days) but effectively making the use of minority languages for education illegal. The newly-elected President of Ukraine, Volodymyr Zelensky, promised before his election to review the law "to ensure the constitutional rights of minorities." At the time of writing he has not yet done so, however.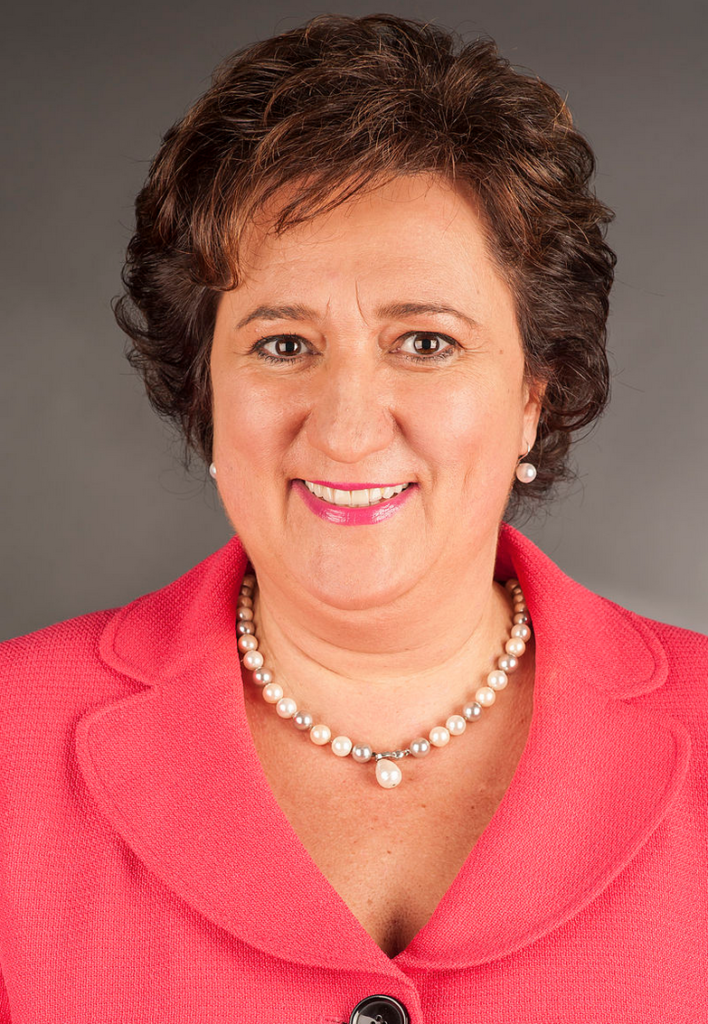 "After the spring presidential election, we trusted that rapid change will occur," the European Parliament was told in July by Fidesz MEP Andrea Bocskor, herself an ethnic Hungarian from Ukraine. She complained to fellow-MEPs that "the Central Election Commission has again refused to set up a Hungarian majority constituency," and she said that there are also concerns about "numerous serious abuses" faced by Transcarpathian Hungarians during the campaign that led up to the July parliamentary elections. Matters were made worse following a visit to the Transcarpathian town of Berehove in Ukraine by Szijjártó and several other Hungarian officials during the election campaign, which was in breach of Ukrainian electoral law. Ukraine's foreign ministry in Kyiv warned Budapest in a statement "not to interfere in the internal affairs" of Ukraine. The Ukrainian foreign ministry had already criticised an earlier informal visit to a public event in the Uzhhorod region by the head of Orbán's Office, Gergely Gulyás, using a diplomatic passport. The issue is causing annoyance in Washington and at NATO headquarters, both of which have urged the two sides to find an urgent solution, although with national feathers ruffled it begins to look as if one side or the other must back down and risk losing face in order to achieve that.
IT'S ALL ABOUT MONEY
Historically, all Warsaw Pact countries were linked to the Comecon Bank and Hungary – like others – remained a member after the fall of Communism. During Orbán's first administration in 2000, his government opted to quit the Comecon bank, which had dwindled since its glory days. Orbán complained that it lacked transparency. It was twelve years later that Putin resurrected the bank under its new name. Two years after that, Orbán rejoined Hungary to the IIB, just after Hungary and Russia reached an agreement that provided a €10-billion loan from Russia for Rosatom, a Russian company, to build a new nuclear reactor at Paks in central Hungary. Certainly, the move to Budapest came with some generous sweeteners: not only the initial (but since apparently withdrawn) offer of diplomatic immunity but also an acceptable headquarters building and a residence for the bank's president, all courtesy of the Hungarian government, together with a range of tax breaks and other financial advantages. Some critics say it will operate as a "state within a state". Supporters point out that the International Monetary Fund enjoys similar privileges in Hungary.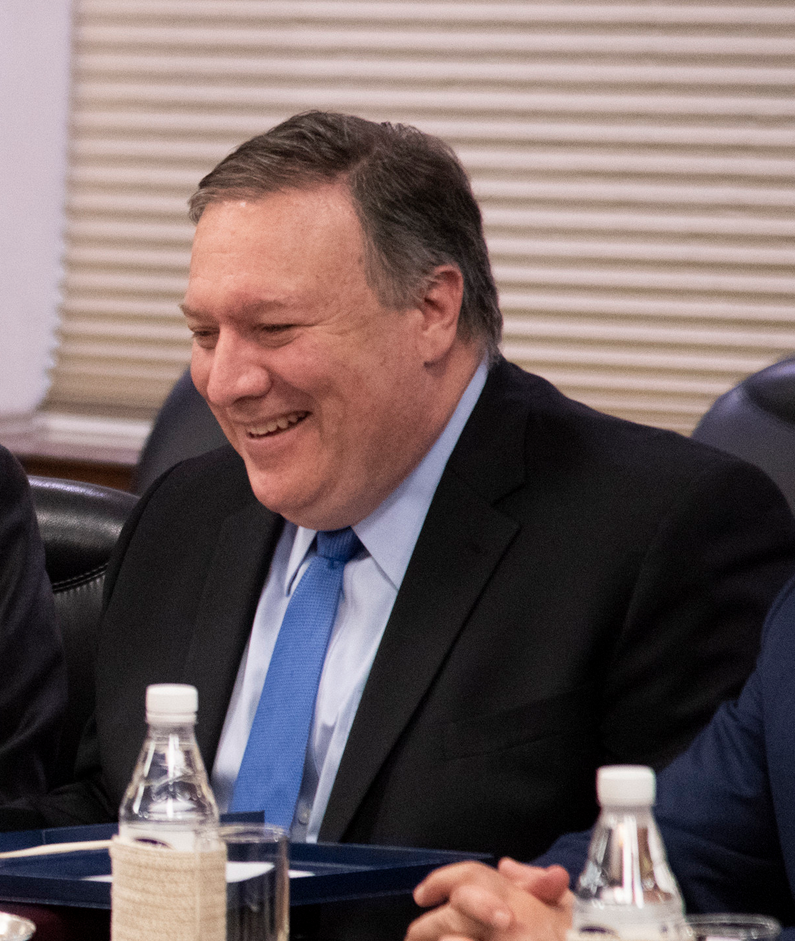 But some see it as further evidence of Orbán's slide towards the east. One recent incident involved the arrest in Hungary through a joint operation with the Americans of two Russian spies. Washington wanted to extradite them but they were sent instead to Moscow. "It raises a series of questions regarding Orbán's foreign relations policies," says Marton Gyongyosi, "especially at a time when the European Union is talking of cutting cohesion funds to Hungary because of the situation of media and judicial freedom, NGOs, civil society and the like." He is also concerned about where Orbán may look for funds if Brussels turns off the tap. Russia is one possibility but so is China. Take, for example, the Budapest-Belgrade railway line, part of China's flagship Belt and Road project, agreed in Hungary behind closed doors and under contracts that remain classified. "I can't see any EU or Hungarian interest in the line," says Gyongyosi, "but it's very important for China. Orbán is trying to draw Hungary out of its western alliances through backdoor deals with Russia and China." Orbán admires Donald Trump but he also seeks to find financial and political links elsewhere, where he faces less pressure to ease up on his more repressive policies and where there are fewer strings attached to any financial help. EU subsidies to Hungary came to some €25-billion during the 2014-2020 Financial Framework period, but the EU has threatened to close the taps to a trickle unless Orbán eases up on his attempts to rein in Hungary's judiciary, its media, the NGOs and other aspects of civil society he doesn't like. Even NATO is said to be less willing to share information with Hungary these days in case it's leaked to Moscow.
Hungary's attitude to NATO has always been somewhat ambivalent. Even after it joined the Alliance, Orbán continued to impose restrictions on Hungarian citizens who had spied for the Alliance during the Cold War. One of them, a former army intelligence officer called István Belovai, moved to the United States to avoid his constant monitoring and badgering by the police. He died in 2009. He and fellow-spy Gábor Rimner had supplied information to the West but, together with a third man who died under suspicious circumstances, their punishment didn't end when their country joined NATO. Belovai had been posted to Hungary's London embassy where his job was to receive data on Western defences from pro-Soviet agents and simply pass them on to a KGB official. He told me he'd already realised that the Soviet Union's plan was to let the Hungarian military block any advance from Italy in the event of a continental war, effectively sacrificing all of Hungary's armed forces to protect Russia. Disgusted, he later received information on American troop movements from Clyde Lee Conrad, an American NCO working as an administrator at secret NATO archives in Bad Kreuznach, Germany, and in the pay of Hungarian intelligence (although the material he supplied was passed, often unread, to Moscow). Belovai informed the US embassy in London that they had a well-placed and dangerous spy in their midst and became a regular supplier of further valuable intelligence. Belovai showed me a map of Europe he claimed he'd taken as evidence of dirty dealings in the Cold War, a map Conrad had shared with his handlers, showing the location of what he described as a string of American nuclear mines stretched across Germany that could be detonated to block any Russian advance overland. The Germans had not been told about it, he said; yet more sacrificial lambs to the slaughter as the big boys slugged it out?
Rimner was a teacher and civil servant, passing low-grade information on the movements of Hungarian officials to the CIA through the use of dead letter boxes around Budapest, which he pointed out to me during an interesting and unusual walking tour of the city, also taking in the prison where he'd been held. Both men had been sent to prison, where, in a crowded cell, Rimner said he was only offered fresh fruit once. "It was oranges, grown near Chernobyl, just after the nuclear power plant exploded there," he said. But he and his cell-mates ate them anyway. Both Rimner and Belovai had to report regularly to the police and in Rimner's case he had to seek permission before taking on a new student. The Hungarians blamed their continued punishment of the men on a claim that they had done it "for money", not for any issues of conscience. The state-influenced Hungarian media reinforced that view, which meant the men got little or no public sympathy. My repeated attempts to get an interview with a government spokesperson about the issue were declined. Both Belovai and Rimner always denied the financial incentive and I believed them, although I'm equally sure that their out-of-pocket expenses were met. I'm no secret agent but neither man became rich, although there must have been some incentive, however meagre. Chaucer got it right in his 14th century Canterbury Tales with the Prologue to the Wife of Bath's Tale:
Wynne whoso may, for al is for to selle;
With empty hand men may none haukes lure.
(Let win who may, for everything's for sale;
With empty hand men may lure no hawks)
CHANGING TACK?
Orbán seems to be softening his tough line towards Brussels. It was demonstrated in July when his party raised no objection in the European Parliament to the election of Germany's Ursula von der Leyen as the next President of the European Commission, to replace Jean-Claude Juncker. He would have preferred the other leading candidate, the much less liberal German Christian Democrat MEP, Manfred Weber, but the European Parliament chose von der Leyen by a narrow majority. Although she holds more liberal views than the rejected top candidate, she was voted for by representatives of both the Hungarian and Polish governments. Viktor Orban seems to be trying to reconcile with both Brussels and the European People's Party, which had threatened Fidesz with expulsion.
Meanwhile, the IIB itself has lost no time in trying to establish its credentials as a modern, forward-thinking lender, doing its bit to combat climate change by allocating what it calls an "eco-grant to support a large-scale environmental program 'Clear water. Happy Tisza' aimed at combating the plastic pollution of Hungary's second largest river." The Tisza is a thousand kilometres long and flows through five East European Countries – Hungary, Romania, Serbia, Slovakia and Ukraine, three of them participants in the IIB. So, could the bank be the Trojan Horse some fear? Its management board, in an on-line statement, says no. "EU countries control more than half of the voting shares, and the decision-making process is fully transparent and fair due to the 'double majority' principles applied during voting," says the bank. "In accordance with Article 25 of the IIB Charter, all international officers of the Bank are fully independent from any authorities or officials of the states, of which they are citizens. At the same time, the citizens of EU countries currently have four out of six positions allocated at the Management Board." The statement goes on to argue that more than 50% of the loan portfolio is focused on the European Union and more than 60% of long-term funding originated from European investors." The board seeks to reassure a nervous West about its links with Russia, too. "IIB can never be a 'Russian bank' or 'Hungarian bank' as it does not comply with national jurisdiction of any country," says its website. So that's alright, then. Except it isn't, certainly not as far as István Ujhelyi is concerned: "In the light of the well-known facts," he says, "it is needless to say that the move of the IIB to Budapest by the direct help of the Hungarian government is indisputably intolerable." Ara-Kováks agrees: "The logistic and communication ways were granted by the Russian embassy which is one of the largest in Europe. The Hungarian authorities were unable to monitor their operation and activity in Budapest and countryside." Some things never change.
WHEN IS A HORSE NOT A HORSE?
As for opening the door to dodgy financial transfers and even dodgier people, the board insists the bank carries out its activities "strictly in accordance with international compliance regulations (FATF, Basel Committee for Banking Supervision, OECD) and taking into account existing sanction restrictions." It's basically a "move along, nothing to see here" kind of statement that may not fully allay suspicions. More will become clear, perhaps, when the Budapest headquarters starts to receive more unchecked visitors from across its borders. But the board is dismissive of the "Trojan Horse" allegation. "IIB emphatically rejects this statement," says the board. "For almost 50 years of IIB existence, no cases have been registered when any of the Bank's employees have been accused in activities incompatible with the status of an international official. There is a high-quality international team currently working at the Bank with specialists from nine different countries." But Gyongyosi is unconvinced and, he says, disappointed with the direction being taken by Orbán: "I'm very concerned," he admits. "Thirty years ago, I thought we were becoming a democratic, more open country and that we'd left the bad old times behind." Now, he's not so sure. Ujhelyi agrees: "While the whole country is becoming more vulnerable to Putin-led Russia, in parallel, the leaders of the European Member States, as well as the European citizens step by step are getting more concerned and increasingly worried about the direction Hungary is heading towards."
So, the IIB says it's not really a Trojan Horse, whatever the modern-day Laocoöns and Cassandras may say. Remember, though, nobody in Troy took any notice of their warnings. In Cassandra's case, nobody ever did. And just look what happened next. The Trojans dragged the suspicious-looking horse – actually too high to get through the gate without a lot of effort – only to have the dire predictions come true: the Greeks came out from the horse at night, opened the gates and laid waste to Troy. The Trojans dismissed Cassandra as mad. She may have been. But the thing to remember is that, like Laocoön, she was right.
T. Kingsley Brooks
Click below to read October's edition of Europe Diplomatic Magazine