In 2015, two Lithuanian young men, Pijus Beizaras and Mangirdas Levickas turned to a non-governmental organisation, the National Lesbian, Gay, Bisexual and Transgender Rights Association, of which they are both members, asking it to complain to the prosecuting authorities and to request that they initiate criminal proceedings for incitement to hatred and violence against homosexuals.
In December 2014 Mr Beizaras had posted a photograph of them kissing, on his Facebook page. The photograph went "viral", receiving hundreds of comments in Lithuania. The comments mostly included calls for the two men to be "castrated", "killed", "exterminated" and "burned" because of their homosexuality.
However, both the prosecuting authorities and the courts refused to launch a pre-trial investigation for incitement to hatred and violence against homosexuals, finding that the couple's behaviour had been provocative and that the comments, although "unethical", did not merit prosecution.
The domestic courts then fully endorsed the prosecutor's stance in a final ruling of February 2015, adding that the young mens' behaviour had been "eccentric" and deliberately provocative
However, such a discriminatory attitude had meant that they had not been protected, as was their right under the criminal law, from undisguised calls for an attack on their physical and mental integrity.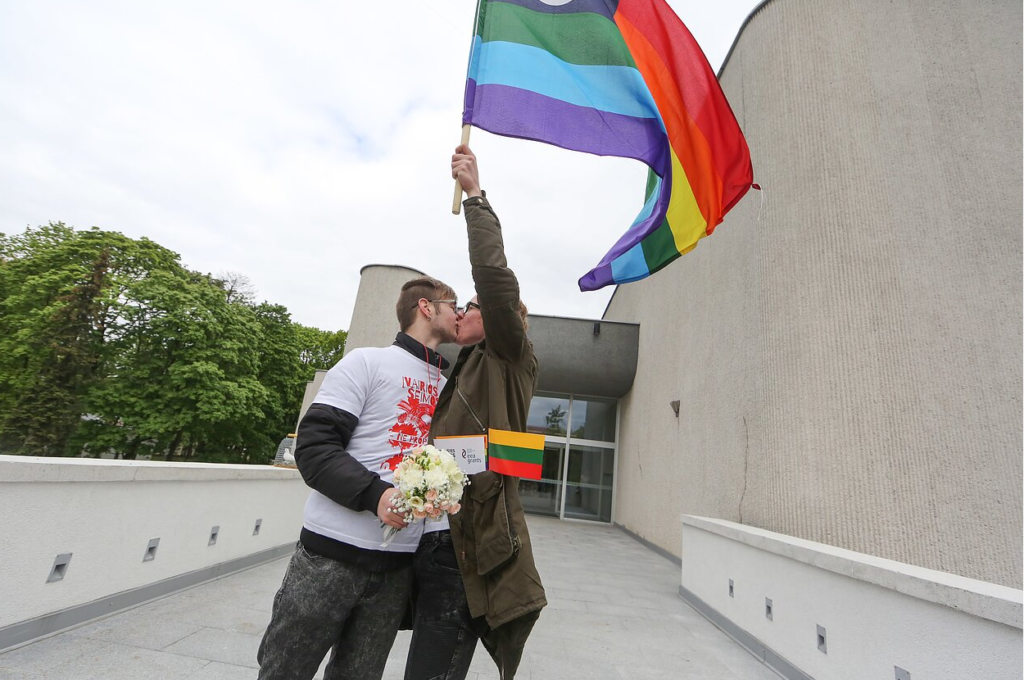 Application before the European Court of Human Rights
The plaintiffs then applied to the ECHR which went on to examine the alleged failure of Lithuanian authorities to adequately investigate incitement to hatred and violence against LGBT people in general and against the applicants in particular.
In July 2017, the Fourth Section of the European Court of Human Rights communicated the case of Beizaras and Levickas v Lithuania.
The Court found it clear that the comments on Mr Beizaras' Facebook page had affected the applicants' psychological well-being and dignity, bringing the case within the scope of Article 8 (right to respect for private and family life) and therefore Article 14 (prohibition of discrimination). It also argued that the Lithuanian authorities, by downgrading the danger of homophobic comments and threats, had at the very least tolerated them.
Moreover, reports by international bodies, including the Council of Europe's European Commission against Racism and Intolerance (ECRI), confirmed that there was growing intolerance towards sexual minorities in Lithuania and that the authorities lacked a comprehensive strategic approach to tackle racist and homophobic hate speech.
Final judgment
The Court found that the hate comments had been inspired by a bigoted attitude towards the homosexual community in general and that the same discriminatory state of mind had been at the core of the authorities' failure to comply with their duty to investigate in an effective manner whether those comments had constituted incitement to hatred and violence.
The Court held that Lithuania was to pay each applicant 5,000 euros (EUR) in respect of non-pecuniary damage and EUR 5,000 in respect of costs and expenses.
Click here to read 2020 February's edition of Europe Diplomatic Magazine