EU SPACE INITIATIVE TO OPEN UP NEW OPPORTUNITIES FOR GENERAL AVIATION ACROSS THE UNION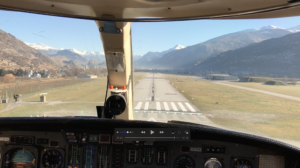 EUSPA launched a new initiative called "EUSPA Network of pilot projects" to facilitate the implementation of EGNOS-based procedures to non-instrument runways for general aviation and validate the safety assessment guidelines, published earlier in November.
Since its certification for use in civil aviation in 2011, EGNOS has become an important aid in the European aviation sector, increasing both the safety and accessibility of airports. Thanks to the accurate guidance offered by the system, pilots can easily land under challenging weather conditions such as poor visibility and avoid aborted landings (go-arounds).
From an airport perspective, EGNOS LPV approaches allow for instrument landings at lower costs as there is no need to install ground navigation aids. Satellite-based approaches by EGNOS are precise, stable, offer smoother glide paths and very high levels of availability.
As of today, more than 400 airports -mostly medium or large- in Europe rely on EGNOS-based approaches. General Aviation aerodromes usually rely on only VFR operations and have limited ground infrastructure. Even though the General Aviation (GA) community undertakes millions of flights on aircraft equipped with GNSS-receivers, it is not taking full advantage of the technology.
EUSPA worked together with the European Union Aviation Safety Agency (EASA) and other general aviation stakeholders on the strategy and other materials to support the implementation of EGNOS for general aviation to increase instrument approaches with EGNOS at non-instrument aerodromes. In December 2019, the safety promotion material for the implementation of EGNOS based procedures to general aviation was published followed by the safety assessment guidance material focusing on safety assessment development. One of the biggest challenges of the implementation of EGNOS-based approaches to non-instrument runways for general aviation is the safety assessment.  EUSPA launched a new initiative called "EUSPA Network of pilot projects" to facilitate the implementation of EGNOS-based procedures to non-instrument runways for general aviation and validate the safety assessment guidelines.
Why invest in EGNOS ?
Implementing EGNOS-based LPV procedures across European General Aviation airports brings numerous opportunities, from increasing flight traffic and boosting the economy of local communities to benefitting flight schools.  SBAS approaches can help smaller airports create more connections for General and Business Aviation flights, while GA and BA pilots can rely on their instruments to land even under poor weather conditions such as decreased visibility.
About EGNOS
The European Geostationary Navigation Overlay Service, or EGNOS in short, is European Union regional satellite-based augmentation system (SBAS). SBASs are used to correct the performance of global navigation satellite systems, such as GPS. To do so, EGNOS uses a set of geostationary satellites and a network of ground stations to increase the accuracy of GPS. In the next 3 years, a new, more powerful system called "EGNOS V3" will become available and the user experience will be maximised through the strengthening of Galileo's signal in addition to GPS's.
Source: http://www.euspa.europa.eu
EPPO SIGNS WORKING ARRANGEMENT WITH EUROPEAN INVESTMENT BANK GROUP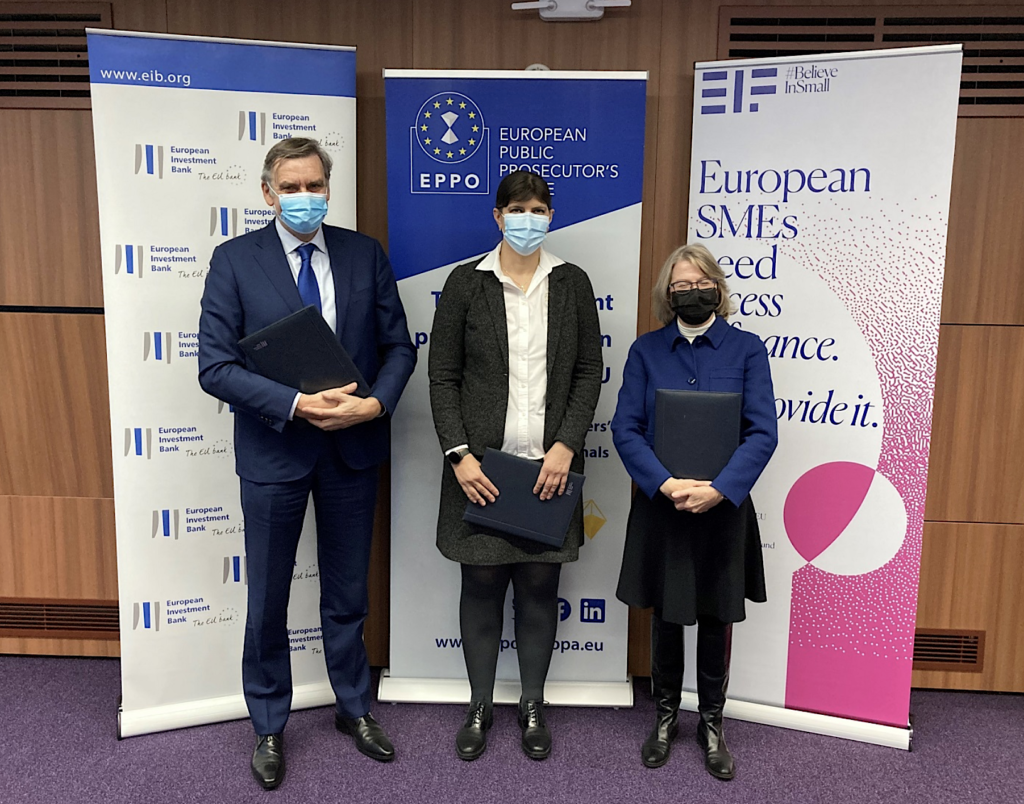 The European Public Prosecutor's Office (EPPO) signed a working arrangement with the European Investment Bank Group (EIB Group) – comprised of the European Investment Bank (EIB) and the European Investment Fund (EIF). This arrangement aims to provide a structured framework for an efficient cooperation between both parties, within their respective mandates and competences.
The cooperation, as established in this working arrangement, concerns the relevant areas of crime within the mandate of the EPPO, specifically criminal offences affecting the financial interests of the European Union, as defined in the EU's PIF Directive.
By joining forces in this manner, the EPPO and the EIB Group seek to maximise efficiency in the fight against fraud, corruption, money laundering and any other criminal offences affecting the Union's financial interests, while avoiding the duplication of effort.
TURKMENISTAN IS PLANNING TO SHUT DOWN THE
"GATES OF HELL"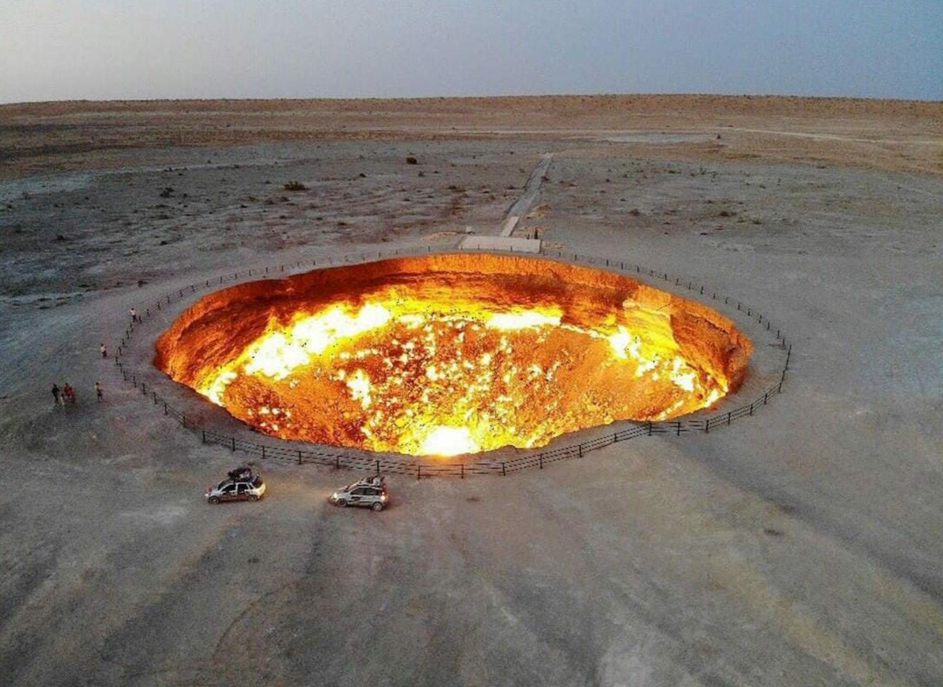 The burning gas crater near the village of Darvaza, popularly known as the Gates of Hell, located in the centre of the Karakum Desert, about 260 kilometers north of Ashgabat, is a Turkmen tourist attraction.In 1971, Soviet geologists discovered a natural gas accumulation in the area, and drilled a well, causing a collapse – the upper layers of the soil simply collapsed into an underground cave, opening a large hole filled with gas.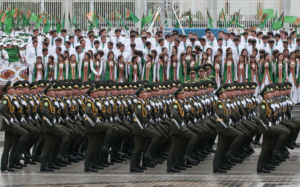 To prevent human and animal gas poisoning, geologists decided to let it burn, believing that the gas would burn out within a few weeks, but it has instead continued to burn for more than 50 years and is expected to keep on burning. The diameter of the gas hole is 60 metres and its depth is about 20 metres.
In November 2013, renowned traveler and researcher George Coronis from Canada descended to the bottom of the crater for research and sampling. He was able to find bacteria that live at the bottom of the crater at high temperatures. These bacteria are nowhere to be found on the Earth's surface and are doing well, living in a small ecosystem at the bottom of the hot crater.
Although the crater, named "the Gates of Hell" has become something of a mystery and has captured public imagination, it is a simple geological anomaly; a superficial gas pocket which caused the ground to sink into a natural depression, allowing the slowly escaping gas from a large, deep natural gas field to both accumulate and burn without being rapidly diluted and extinguished by the wind.
The gas from similar, smaller gas leaks in the area are rapidly dispersed by the desert wind. "Burning ground" sites where natural gas escaping from the ground has been ignited are found in other parts of the world.
In January 2022, a commission was tasked to find a solution for extinguishing the burning gas crater in Darvaza. The commission hopes to either extinguish the gas crater altogether, or find a way for the crater to continue to burn, without causing a negative impact on the surrounding environment.
James Lookwood
NEW REPORT! MOVEMENTS OF PEOPLE AND THE THREAT OF ISIL AND AL-QAIDA TERRORISM IN EUROPE: ASSESSING THE POTENTIAL INTERPLAY
In April 2021, following concerns raised by some European countries, UNICRI launched a research initiative to explore, assess, and understand the potential interplay between regular and irregular movements of people and the threat stemming from ISIL and Al-Qaida inspired terrorism in Europe. The research also looked at the risks posed by returning and relocating Foreign Terrorist Fighters (FTFs). The recent Taliban takeover of Afghanistan and the potential massive exodus of Afghans have led to heightened security concerns in European countries and Turkey. Indeed, there is a high risk of possible infiltration of individuals linked to ISIL-K and Al-Qaida among those trying to leave the country.
Given the current complex international security context and the various factors involved, the scope of the analysis has been kept intentionally broad. On the one hand, the report considers the impact of migration policies and border management regulations on the terrorist and extremist challenge stemming from ISIL and Al-Qaida. Specifically, it looks at the extent to which these prevent and/or monitor malicious actors to move throughout European territories (or to return to them). On the other, it focuses on the indirect effect that the socio-political environment of destination – be it the quality of reception conditions and/or the presence of anti-migrant sentiment and extreme right-wing activities – can have on the vulnerabilities of migrant communities, and hence ultimately, on creating a fertile ground for radicalization by ISIL and Al-Qaida supporters.
Where relevant, the report highlights differences in treatment and policies vis-à-vis citizens and aliens. When it comes to people's movements across external borders, states are mainly concerned by extra-European citizens' movements. However, movements of nationals or residents are considered within the scope of this report, as intra-EU movements are also relevant for this analysis. The latter category of movement will also be considered in the context of the return (and/or relocation) of FTFs.
The last section highlights specific recommendations and outlines programmatic interventions to be undertaken by UNICRI and partner entities in order to successfully address the identified priority issues.
NASA'S WEBB TELESCOPE REACHES MAJOR MILESTONE AS MIRROR UNFOLDS
NASA's James Webb Space Telescope team fully deployed its 21-foot, gold-coated primary mirror, successfully completing the final stage of all major spacecraft deployments to prepare for science operations.
A joint effort with the European Space Agency (ESA) and Canadian Space Agency, the Webb mission will explore every phase of cosmic history – from within our solar system to the most distant observable galaxies in the early universe.
"Today, NASA achieved another engineering milestone decades in the making. While the journey is not complete, I join the Webb team in breathing a little easier and imagining the future breakthroughs bound to inspire the world," said NASA Administrator Bill Nelson. "The James Webb Space Telescope is an unprecedented mission that is on the precipice of seeing the light from the first galaxies and discovering the mysteries of our universe. Each feat already achieved and future accomplishment is a testament to the thousands of innovators who poured their life's passion into this mission."
The two wings of Webb's primary mirror had been folded to fit inside the nose cone of an Arianespace Ariane 5 rocket prior to launch. After more than a week of other critical spacecraft deployments, the Webb team began remotely unfolding the hexagonal segments of the primary mirror, the largest ever launched into space. This was a multi-day process, with the first side deployed Jan. 7 and the second Jan. 8.
Mission Operations Center ground control at the Space Telescope Science Institute in Baltimore began deploying the second side panel of the mirror at 8:53 a.m. EST. Once it extended and latched into position at 1:17 p.m. EST, the team declared all major deployments successfully completed.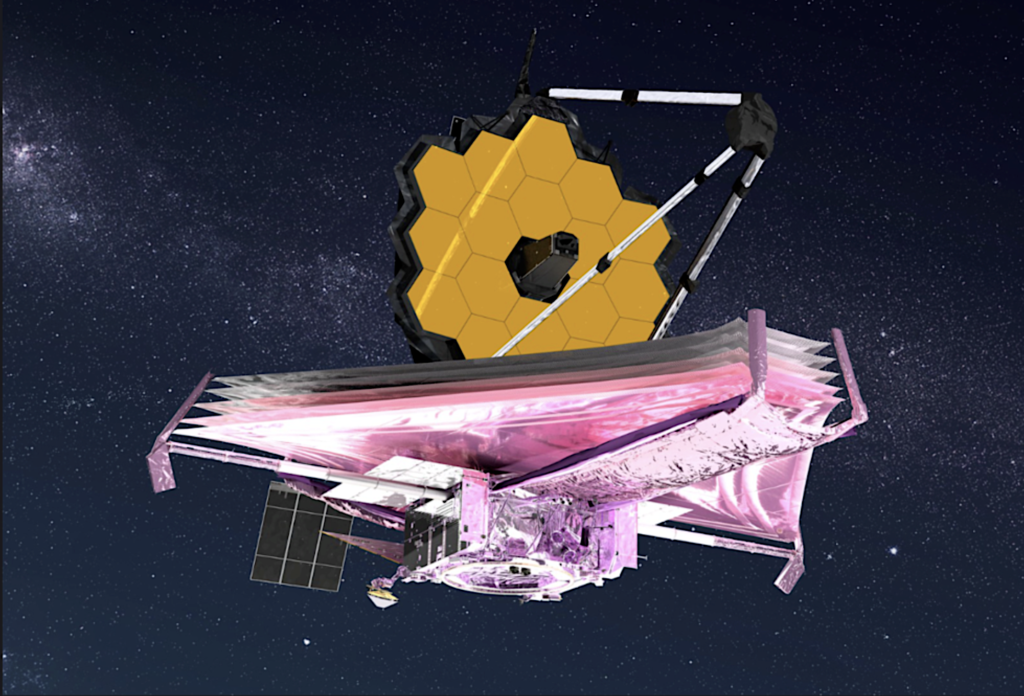 The world's largest and most complex space science telescope will now begin moving its 18 primary mirror segments to align the telescope optics. The ground team will command 126 actuators on the backsides of the segments to flex each mirror – an alignment that will take months to complete. Then the team will calibrate the science instruments prior to delivering Webb's first images this summer.
"I am so proud of the team – spanning continents and decades – that delivered this first-of-its kind achievement," said Thomas Zurbuchen, associate administrator for the Science Mission Directorate in NASA Headquarters in Washington. "Webb's successful deployment exemplifies the best of what NASA has to offer: the willingness to attempt bold and challenging things in the name of discoveries still unknown."
Soon, Webb will also undergo a third mid-course correction burn – one of three planned to place the telescope precisely in orbit around the second Lagrange point, commonly known as L2, nearly 1 million miles from Earth. This is Webb's final orbital position, where its sunshield will protect it from light from the Sun, Earth, and Moon that could interfere with observations of infrared light. Webb is designed to peer back over 13.5 billion years to capture infrared light from celestial objects, with much higher resolution than ever before, and to study our own solar system as well as distant worlds.
"The successful completion of all of the Webb Space Telescope's deployments is historic," said Gregory L. Robinson, Webb program director at NASA Headquarters. "This is the first time a NASA-led mission has ever attempted to complete a complex sequence to unfold an observatory in space – a remarkable feat for our team, NASA, and the world."
NASA's Science Mission Directorate oversees the mission. NASA's Goddard Space Flight Center in Greenbelt, Maryland, manages the project for the agency and oversees the Space Telescope Science Institute, Northrop Grumman, and other mission partners. In addition to Goddard, several NASA centers contributed to the project, including Johnson Space Center in Houston, the Jet Propulsion Laboratory in Pasadena, Marshall Space Flight Center in Huntsville, Alabama, Ames Research Center in Silicon Valley, and others.
THE NEW HUMANOID ROBOT UNVEILED BY ENGINEERED ARTS AT CES 2022
Engineered Arts, A UK company that creates the most memorable interactive character experiences, announced at the January Las Vegas CES 2022 its latest humanoid robot named Ameca (pron. Am-ek-uh). Through 20 years of increasing robotics innovation, the Ameca series features ground-breaking advancements in movement and natural gestures, intelligent interaction, and a future-proof software system designed to embrace artificial intelligence and computer vision with adaptive learning—giving users an API customization pathway never before available.
Engineered Arts' Ameca humanoid robot will took center stage at CES 2022 in Las Vegas at the Great Britain and Northern Ireland Pavilion from January 5th- 8th.
Complete details, images, videos and specs of the Ameca humanoid robot are available at: https://www.engineeredarts.co.uk/robot/ameca/.
"A humanoid robot will always instil an image of what the future may hold. Ameca represents a perfect platform to explore how our machines can live with, collaborate, and enrich our lives in tomorrow's sustainable communities," said Morgan Roe, Director of Operations at Engineered Arts. "Ameca integrates both AI with AB (artificial body) for advanced, iterative technologies that deliver superior motion and gestures, all housed in a human form and robotic visage for a non-threatening, gender-neutral integration into an inclusive society," added Roe.
The Engineered Arts team can create any robot figure in as little as four months. All Engineered Arts Ameca, Mesmer series and RoboThespian robot creations are available for ownership or through an integrated end-to-end rental program for special limited engagements and showcases across the world.
About Engineered Arts
Engineered Arts, Ltd. integrates a talented team of engineers and creatives, working together to produce technology that lives and breathes engagement, imagination, and entertainment. At the heart of its robotic humanoids is the Tritium operating system, a cloud-based operating system that drives robot animation, interaction, maintenance links and content distribution.
SUPPORT TO JOINT INVESTIGATION TEAM OF SWEDEN AND FRANCE TARGETING CRIMES AGAINST YEZIDI VICTIMS IN SYRIA AND IRAQ
The judicial authorities in Sweden and France have set up a joint investigation team (JIT) to support proceedings involving core international crimes committed by foreign terrorist fighters (FTFs) against the Yezidi population in Syria and Iraq. Eurojust has supported the setting up of the JIT, which will enable the long-term coordination of investigations and the swift sharing of information and evidence. The joint efforts will also avoid multiple interviews of the same victims, who have lived through dire circumstances.
The main aim of the JIT will be to identify FTFs who were involved in core international crimes, such as genocide, crimes against humanity and war crimes, primarily perpetrated against members of the Yezidi minority during the armed conflict in Syria and Iraq, in view of potential prosecution. The JIT will also focus on identifying victims and witnesses of these crimes committed by FTFs in Syria and Iraq.
Investigations in the two JIT countries are ongoing and are coordinated by Eurojust through the Swedish and French National Desks, with the support of the Genocide Network Secretariat, hosted by Eurojust. Several coordination meetings have been held and the Agency has assisted Sweden and France in setting up the team.
Eurojust can also assist the JIT countries in determining the most suitable jurisdiction for prosecution and provide advice to prevent multiple legal actions against perpetrators for the same offence, thereby avoiding a breach of the so-called ne bis in idem principle.
The authorities involved in the JIT will cooperate with the United Nations Investigative Team to promote accountability for crimes committed by Da'esh/Islamic State in Iraq and the Levant (UNITAD) pursuant to its mandate.
Furthermore, the JIT Members will seek the assistance of the International, Impartial and Independent Mechanism to assist in the investigation and prosecution of persons responsible for the most serious crimes under international law committed in the Syrian Arab Republic (IIIM). Both organisations hold a significant amount of evidence and expertise in investigating core international crimes, which may be crucial in establishing the crimes committed.
The investigative efforts of the JIT will be of added value to the judiciary in other EU Member States or third countries, who want to end the impunity of FTFs involved in core international crimes such as slavery or sexual violence against members of the Yezidi community.
Combatting impunity for war crimes, genocide and crimes against humanity is the principal goal of the Genocide Network at Eurojust. It actively supports judicial authorities who are bringing cumulative charges for terrorism and core international crimes, in order to get justice done.
Authorities in several Member States have already brought cumulative charges for terrorism and core international crimes. Combatting impunity by bringing cumulative charges was the central theme of the successful 5th EU Day Against Impunity organised in 2020, and has since seen a steady increase in judiciaries across the European Union.
Joint investigation teams
A joint investigation team (JIT) is one of the most advanced tools used in international cooperation in criminal matters, comprising a legal agreement between competent authorities of two or more States for the purpose of carrying out criminal investigations. Made up of prosecutors and law enforcement authorities as well as judges, JITs are established for a fixed period, typically between 12 and 24 months, such as is necessary to reach successful conclusions to investigations.
Providing operational, legal and financial support to JITs is a key part of Eurojust's mission, together with enabling access to the expertise of the JITs Network, a network of relevant national experts, who encourage and promote best practice in the use of JITs. Eurojust also hosts the JITs Network Secretariat, which supports and stimulates the activities of the JITs Network. Since 2005, the Agency has supported national authorities in the setting up and running of JITs, and has provided funding from 2009, while also taking a leading role in promoting JITs and developing awareness and understanding around the tool and its use.