© Interpol
Belgian, Dutch and German police as well as INTERPOL have launched Operation Identify Me to seek the public's help in identifying 22 deceased women who are believed to have been murdered.
Details on each case have been made available on the Operation Identify Me appeal page, ( https://www.interpol.int/How-we-work/Notices/Operation-Identify-Me ) showing facial reconstructions of some of the murdered women, as well as videos and pictures of items such as jewellery and clothing which were discovered at the various land and water sites where the women's remains were abandoned.
The information available on INTERPOL's website also includes characteristics such as estimated age, hair colour, eye colour and other physical characteristics.
Leading actresses, singers and sports women from the participating countries are supporting the initiative, including actresses Carice van Houten and Veerle Baetens, singers S10 and Axelle Red, boxing champion Regina Halmich and sports reporter Katrin Müller-Hohenstein.
"Most of the 22 victims died violently, and some were also abused or starved before they died. Partly because the women are likely from countries other than where they were found, their identities have not yet been established. It is possible that their bodies were left in our countries to impede criminal investigations," said Carina van Leeuwen and Martin de Wit in a statement by the Netherlands Police, which initiated the public appeal.
"We want to stress that we are looking for names", says Carolien Opdecam of the Belgian police. "The victim's identity is often the key to unlocking the mysteries of a case."
With some of the murdered women believed to have come from specific regions in Eastern Europe, identifying them may also provide evidence on the perpetrators of these crimes. Anja Allendorf of the German police said: "In similar investigations, establishing the victim's identity ultimately has led to the arrest of a suspect."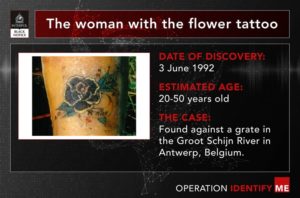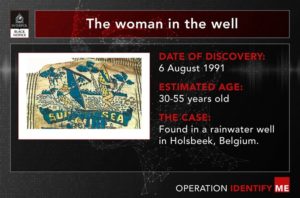 In Operation Identify Me, INTERPOL has for the first time made public some details of Black Notices which are used to seek information and intelligence on unidentified bodies and to determine the circumstances surrounding the death.
The Notices can include information on the location where the body was found, physical descriptions of the body or clothing, and any other details that might be relevant to identifying the deceased.
"Black Notices allow law enforcement agencies to collaborate and share information across borders, ultimately helping to bring closure to the families of the deceased and bring offenders to justice," said Susan Hitchin, Coordinator of INTERPOL's DNA Unit. "Advances in technology across the different fields of forensic human identification have been significant in helping solve cold cases."
Since 2021, INTERPOL has been providing investigators with a new global tool, the I-Familia database, to help identify unknown bodies through international family DNA kinship matching.
Members of the public, particularly those who remember a missing friend or family member, are invited to consult www.INTERPOL.int/IM and contact the relevant national police team should they have any information. For biological relatives who believe one of the women could be their missing loved one, national police once contacted can liaise with INTERPOL for international DNA comparison.
|

The woman in the dam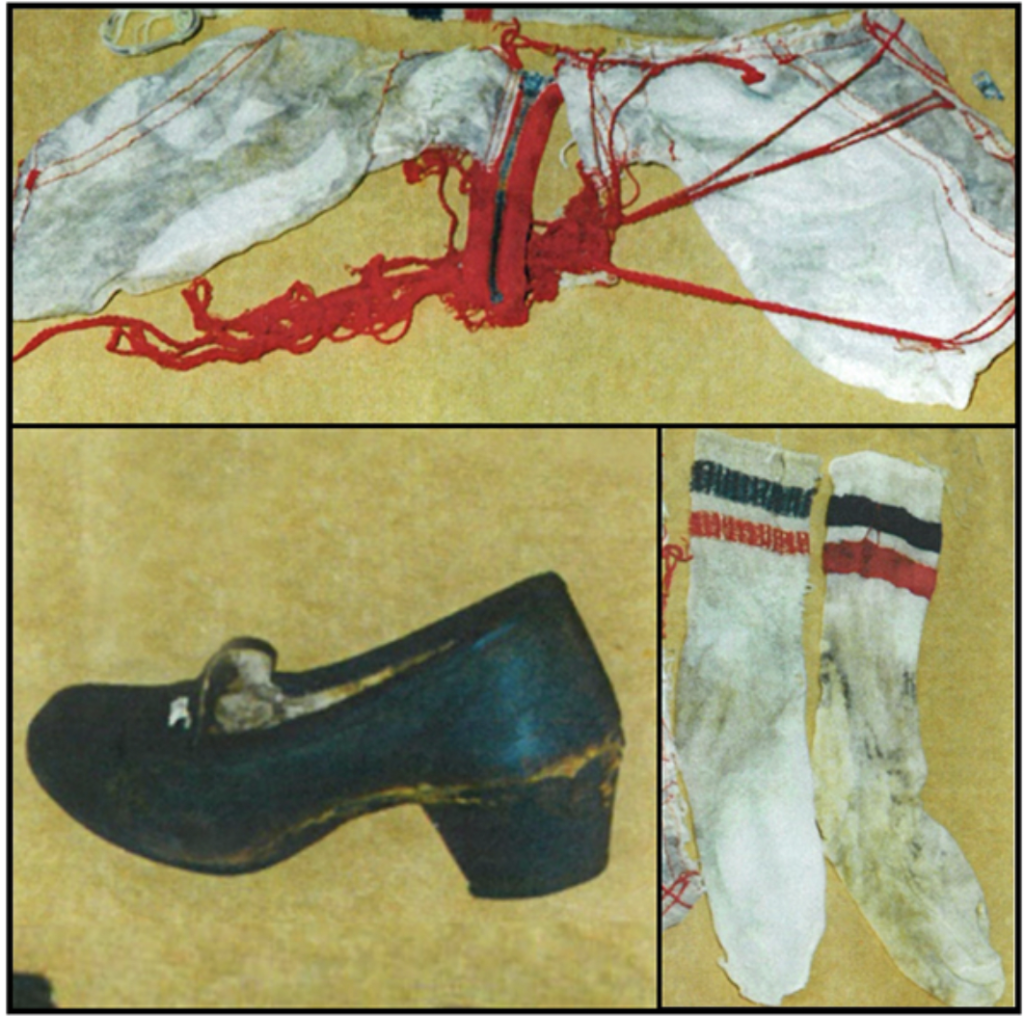 Case name: The woman in the dam
Case code: 2023-BEL03
Date of death (estimated): Between 1994 and 1995
Date of discovery9 May 1996
Location: Belgium: In the lake at the foot of the dam of La Plate Taille in Froidchapelle.
Sex: Female
Estimated year of birth: Between 1961 and 1971
Estimated age: Between 25 and 35 years old
Height: 160 – 170 cm
Skin tone: Undetermined
Hair colour: Undetermined
Eye colour: Undetermined
Clothing: The woman was wearing presumably red jeans from 'VOS Jeans', white socks with a red and blue stripe and a black shoe with a wide heel from  'CYPRES' in size 37.5.
Tattoos, birth marks, scars: Undetermined
Jewellery: None
The case:
Just a few kilometres from the border with France lies the municipality of Froidchapelle, a small village in a wooded area. Nearby is the largest dam in Belgium: the dam of La Plate Taille. On 9 May 1996, the body of a woman was found in the lake near the dam. The body may have been in the water for up to 1 or 2 years. To date, her identity is unknown.
Characteristics:
The woman was between 25 and 35 years old and between 1.60 and 1.70 meters tall. Striking detail: her left leg was 2 cm shorter than her right leg.
She wore presumably red jeans from "VOS Jeans', white socks with a red and a blue stripe and a black (left) shoe with a wide heel from 'CYPRES' in size 37.5.