© Nrf
Just how far can EU resources stretch? It looks as if we're going to find out, as the EU plans for the years ahead following a spending spree it could neither expect, nor avoid. Who could foresee the arrival of the SARS-CoV-2 virus in all its many and various guises? Who could foresee that Vladimir Putin, instead of using the presidency he'd acquired (and by very dubious and probably illegal means) to improve the lives of Russians, would decide to throw those lives away on a pointless war in which many would die and from which no-one (except himself if he was VERY lucky) could hope to benefit? Even those things we should expect, we seldom prepare for. "Old age is the most unexpected of all things that happen to a man", wrote Leon Trotsky, the Russian (but part Ukrainian) revolutionary, whose expectations were further cut short when Joseph Stalin had him murdered with an ice pick in Mexico because of his opposition to Stalinism, which Trotsky personally felt was no longer true Communism. How right he was! The comment about old age coming as a surprise is irrelevant in his case, then, but still very true. We know we're going to get old, we just never expect it, we think we will always continue to be active, mobile and full of vim and vigour. If only… However, even while building in safety provisions to a budget, even the cleverest of economists can be caught out.
When, in 2020, the EU published its spending plans for 2021-2027, most of us had never heard of Covid and we thought Vladimir Putin was a dangerous gangster who was unlikely to affect Europe much, other than in his habit of murdering his dissidents on European soil. It now looks certain that he and his team of FSB (formerly known as the KGB) operatives were behind apartment bombings in Moscow, two of which were prevented by eagle-eyed residents who spotted the explosives being delivered, leading to a timely evacuation. Putin's pals put the blame on Chechens, despite one of the men delivering the explosives having been recognised as a member of the FSB. As Catherine Belton wrote in her disturbing book about the Russian leader's rise to power, 'Putin's People', "If this really was the deadly secret behind Putin's rise, it was the first chilling indication of how far the KGB men were willing to go."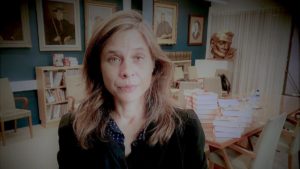 In Putin's case, it would appear that there are no limits, financially or morally. His oil wealth is huge, so his armed forces are unlikely in the short term to run out of money with which to prosecute their "special military operation", as Putin euphemistically calls his brutal war of invasion, although his economy could easily stagnate.
None of this, of course, is good news for financial planning in the European Union, which lacks Putin's "slush fund". As reported on the news website of Yahoo, the European Commission has slashed its growth forecast for the 19 countries that share the euro from the 4% predicted in February, just before Russia's invasion began, to just 2.7%, with a prediction that it will fall to 2.3% next year.
In a statement, the Commission wrote that: "The outlook for the EU economy before the outbreak of the war was for a prolonged and robust expansion. But Russia's invasion of Ukraine has posed new challenges, just as the Union had recovered from the economic impacts of the pandemic." Things look unlikely to recover while Russia's tanks and artillery are parked on Ukrainian soil.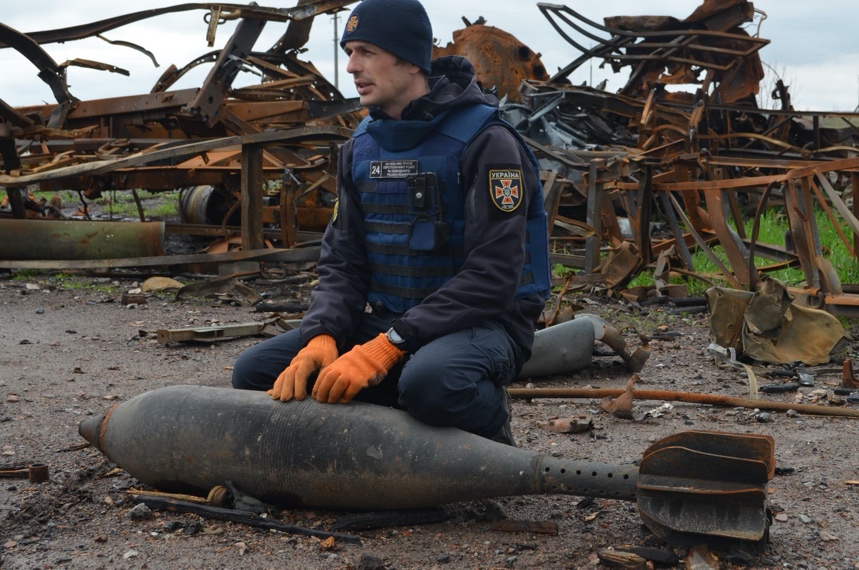 "By exerting further upward pressures on commodity prices, causing renewed supply disruptions and increasing uncertainty, the war is exacerbating pre-existing headwinds to growth, which were previously expected to subside," read the statement. There is more, none of it cheering: the European Central Bank wants to keep inflation at 2%, but it is forecast to reach 6.1% this year and is unlikely to fall below 2.7% next. Before Putin launched his war, presumably in expectation of a rapid and easy victory, just as he obtained when seizing Crimea, the Commission expected prices to rise this year by 3.5% and by only 1.7% next year.
IT COULD BE WORSE
According to Yahoo: "Despite government spending to cushion surging energy prices and support millions of refugees from Ukraine, the aggregate EU government deficit should fall in 2022 to 3.6% of GDP from 4.7% in 2021 as temporary COVID-19 support measures are withdrawn. It should fall to 2.5% in 2023, the Commission said." Financial journalist Jan Strupczewski, writing for Yahoo, concludes his prediction on a less pessimistic note than we might have expected: "In the euro zone, the aggregate deficit is to halve to 3.7% this year against 2021 and fall further to 2.5% next year, while aggregated euro zone public debt is to fall to 94.7% of GDP from 97.4% in 2021 and ease further to 92.7% in 2023." He also expects unemployment to fall to 7.3% of the workforce this year and to 7.0% in 2023, down from 7.7% in 2021. Surprisingly, perhaps, Ukraine's economy is surviving Russia's onslaught with considerable success. Its success at exporting cereals and iron and steel had ensured an impressive growth rate. Couple that with an efficient banking industry and a small government deficit last year of less than 3% of GDP and you have a stable foundation for a country about to be swept up in a war it had no reason to expect. Its national debt was below 50% of its GDP last year, which should make other finance ministers jealous.
Amazingly, many parts of Ukraine's economy continue to function, with pensions and the salaries of government employees still being paid. Most businesses still seem to be paying their staff, although it's not clear how long this can continue. The World Bank is predicting that countries in the Europe and Central Area (which includes Ukraine) will see their economies shrink by 4.1% this year, with Russia's unprovoked invasion being the second catastrophe to hit the area after the COVID-19 pandemic.
The World Bank warns that: "The economic impact of the conflict has reverberated through multiple global channels, including commodity and financial markets, trade and migration links, and confidence. Neighbouring countries in the Europe and Central Asia region are likely to suffer considerable economic damage because of their strong trade, financial, and migration links with Ukraine and Russia." Putin is likely to be recorded by history alongside the SARS-CoV-2 virus as a source of economic damage to the region. Both are deadly, both are unpredictable, both follow no form of detectable logic. The difference would seem to be that in Putin's case no vaccine is available. The World Bank predicts that Ukraine's GDP will shrink by 45% and The Economist magazine believes that taken together with Ukraine's greatly reduced tax take, as well as massive bills for military salaries, it will leave a gap of some $5-billion (€4.8-billion) every month. As The Economist points out: "That is roughly 5% of Ukraine's depleted GDP for every month that the war goes on."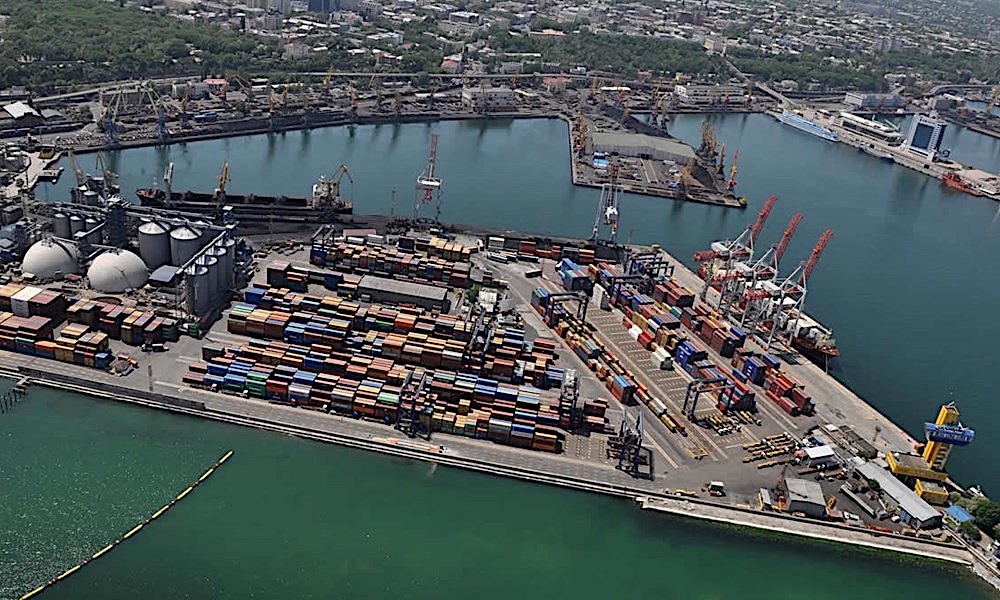 From Ukraine's point of view, most of its cereal crops (plus sunflowers for its edible oil industry) have been sown and there is no shortage of potential customers for the beleaguered country's grain and for its iron and steel; the problem is delivery. The ports are closed, there are Russian warships patrolling the Black Sea (even though two of them have been sunk by the Ukrainians) and closer to the ports are Ukrainian mines, placed to deter the Russian vessels from getting too close. This renders ports such as Odessa, Mariupol and others unusable. Deliveries by rail or road are fraught with problems: the roads can't take many heavy goods vehicles while EU phytosanitary checks on foodstuffs entering EU territory are causing massive tailbacks. It would be different if Ukraine was a member of the club, but though it wants to be and even intends to be one day, as long as it isn't, bureaucracy will provide a massive obstacle. However, the European Parliament is set to approve a one-year suspension of all EU import duties on Ukrainian exports to support Ukraine's economy. The plan has already been endorsed by the International Trade Committee and will have the effect of completely removing duties on industrial products as well as anti-dumping duties and safeguard measures on steel imports. The EU is very good as a creator of mind-numbing bureaucracy, but it has now (somewhat belatedly) agreed to do something about it to help Ukraine.
Meanwhile, Russia has been signally unsuccessful in its advance across Ukraine. The Ukrainian forces have put up resistance that the Russians were simply not expecting, sometimes through the Ukrainian use of Russian-made long-range weapons.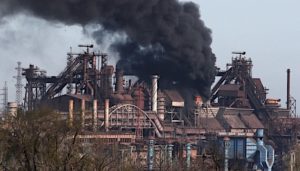 Even Russia's continuing assault on the Azovstal steel plant, the centre of Ukraine's resistance in Mariupol, brought the Russians no closer to seizing Mariupol until late May, when the Ukrainian defenders finally pulled out. The Atlantic Council believes that the long stand-off and the successful repulsion of Russia for so long was partly (or even largely) due to the delivery of Soviet-built and Western heavy weaponry, such as long-range artillery, rockets and air and missile attacks. Northeast of Kharkiv, Russian forces are being gradually beaten back towards the Russian border. The Atlantic Council writes that: "Russia continued to strike Odessa with missiles but has not begun an assault on the city. We predict that a major Russian offensive in the south is unlikely in the near term." There is a reason for that prediction, too: "Given the ongoing and intensifying fight in eastern Ukraine, doing so would replicate Russia's early error of splitting its focus and fires on multiple areas of operations."
IS ANYWHERE SAFE?
On the other hand, the Atlantic Council assessment believes that Ukraine could take the initiative, perhaps even targeting the Russian city of Belgorod, which would put the Russian forces' supply lines in jeopardy. It needs those if it is ever to take Donbass. It's thought that Ukrainian forces have already struck Belgorod, taking out an ammunition warehouse, probably with missiles. It has also been active in the Black Sea, where, as mentioned earlier, it has successfully sunk a second Russian warship. The identity of the vessel – and its type – is unclear. It could have been the frigate Admiral Makarov, or else a Serna-class landing vessel, according to the Atlantic Council, destroyed using a missile launched from a Turkish-made TB-2 Bayraktar drone.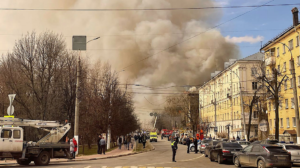 Belgorod may not have been the only city targeted by Ukrainian forces, either: fires at oil depots in the Russian city of Bryansk, nearly 160 kilometres inside the Russian border were caused by explosions that hit a fuel depot and an oil pipeline. Fires have also been reported at the Central Research Institute of the Aerospace Defence Forces in Tver, northwest of Moscow, with a second fire at a chemical plant in Kineshma, 400 kilometres east of Moscow (a long way from Ukraine). The following day, reports the Atlantic Council, another fire broke out at the Korolyov Centre for Security and Civil Defence of the Population, just 24 kilometres from Moscow itself. The Atlantic Council finds it unlikely that Ukrainian missiles caused these fires, so far from the border, unless by paramilitary sabotage. However, Russian air defences have video footage that appears to show an air-born target being brought down in or near Kursk, although it's unclear if it was a small, unmanned drone on a reconnaissance mission or a small missile aimed at Voronezh, almost 322 kilometres inside Russia.
The Atlantic Council thinks a possible source of the attacks and fires was, rather, a low-level air attack using either Su-24 Fencer or Su-25 Frogfoot ground-attack fighters or – more likely – Mi-24 Hind helicopters, that have been seen flying over Ukraine. Even so, the Council thinks that TB-2 drones were probably the carriers of the weapons used.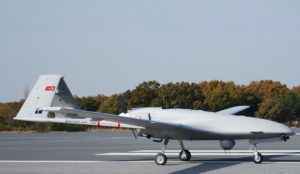 TB-2 drones have been seen engaged successfully in combat missions over Ukraine. Ukraine's allies seem to have played a part here, too, with both Bulgaria and Slovakia helping to repair Ukrainian matériel, including repairs to captured Russian weapons. Meanwhile, Russia is finding it increasingly difficult to repair its own weaponry. A lack of vital components, for instance, has forced Russia to shut down its two main tank production factories. It's the foreign-made computer chips, so essential to modern armaments, that Russia is being denied. The main culprit here is the world's largest computer chip manufacturer, the Taiwan Semiconductor Manufacturing Company, the world's largest manufacturer, which has halted exports to Russia, in line with the sanctions imposed by Taiwan. As the report says, this is turning into a war of attrition.
It could turn into a war of hunger. On 10 May, Ukrainian President Volodymyr Zelensky urged the international community to take action to lift Russia's blockade of Ukraine's ports. Ukraine, as you know, is one of the world's biggest exporters of wheat and corn, but there is, for now, no way to get it to its markets. Zelensky said: "For the first time in decades there is no usual movement of the merchant fleet, no usual port functioning in Odessa," rubbing it in by adding: "Probably this has never happened in Odessa since World War II." He also stressed the urgency needed in taking action: "Without our agricultural exports, dozens of countries in different parts of the world are already on the brink of food shortages.
And over time, the situation can become downright terrible." He also reminded journalists: "This is a direct consequence of Russian aggression, which can be overcome only together – by all Europeans, by the whole free world." He has a very good point, but the EU is not a military alliance and it would appear that only strong military action can drive Putin back.
According to the Emerging Europe website, Ukraine's deputy foreign minister, Emine Dzhaparova, condemned the "sheer horror" and "pure evil" of Russia's attack on Ukraine when she addressed an extraordinary meeting of the UN's Human Rights Council. "Russia was committing 'the most gruesome human rights violations on the European continent in decades'," Dzhaparova told the meeting as she described Moscow's alleged violations. Putin should recall, perhaps, the fate of Joseph Stalin, who became a much lauded global hero after his mighty Red Army had swept through Hitler's Nazi forces with merciless determination.
Most people would probably agree that the Nazis deserved no mercy. Putin, of course, tried to persuade his people – and the rest of the world – that the Ukrainians were Nazis, too, in order to justify his assault. But they were not. While Stalin watched a victory parade across Red Square in June 1945 – a justifiable victory parade, unlike Putin's half-hearted affair in May 2022 – he was aware of how much his country had suffered in a war thought to have cost Russia some 27-million lives, most of them young people, representing the country's future. Many Russian towns and villages were in ruins and Russia entered a period of famine, at least in part because collectivised agriculture was inefficient and Stalin's distribution system was poor. Some 1.5-million Russians died of hunger or disease in the immediate post-war period.
FUELLING THE FIRE
Russia's greatest weapon, of course, is energy. Putin has insisted that if European countries want access to Russian gas they must open bank accounts in roubles in order to pay their bills. Now the European Union has agreed to permit companies to comply, although Poland has criticised this acquiescence.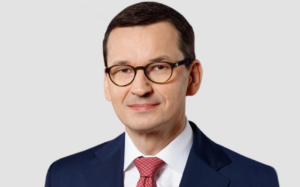 "I am disappointed to see that in the European Union there is consent to pay for gas in roubles," Polish Prime Minister Mateusz Morawiecki said. "Poland will stick to the rules and will not yield to Putin's blackmail." Russian gas supplies to Poland were halted in late April. Bulgaria also refused Russia's demand for payments in roubles and had its supply cut off. Poland's and Bulgaria's stand will not stop the flow of gas to Europe, of course, nor will it stop others from complying with Putin's demand to be paid in roubles, necessitating the opening of bank accounts in Russia. "The announcement by Gazprom that it is unilaterally stopping delivery of gas to customers in Europe is yet another attempt by Russia to use gas as an instrument of blackmail," said European Commission President Ursula von der Leyen. "This is unjustified and unacceptable. And it shows once again the unreliability of Russia as a gas supplier," she wrote in a statement. The new Council and Commission regulations "do not prevent economic operators from opening a bank account in a designated bank for payments due under contracts for the supply of natural gas in a gaseous state, in the currency specified in those contracts for the fulfilment of payments pursuant thereto." The entire sentence runs to a full paragraph but I'm sure you get the gist of it, couched in the bureaucratic terms beloved of lawyers and EU bureaucrats.
Germany's Economics Minister has said he's hopeful that German utility companies will be able to make their payments to Moscow on time and that gas will continue to flow to Germany. However, the new guidance also says that: "Operators should make a clear statement that they intend to fulfil their obligations regarding the payment already fulfilled by paying in euros or dollars, in line with existing contracts." This looks suspiciously like backing a horse both ways.
In any case, Al Jazeera reports that: "European companies are starting to move ahead to comply with Russian demands and keep the gas flowing." Putin's 'blackmail' is clearly paying dividends. "Italian energy giant Eni SpA," writes Al Jazeera, "will move to open accounts in roubles and euros with Gazprombank by Wednesday (18 May) so that it can make payments on time this month and avoid any risks to gas supplies, according to people familiar with the situation." Big gas suppliers in Germany and Austria are expected to do much the same.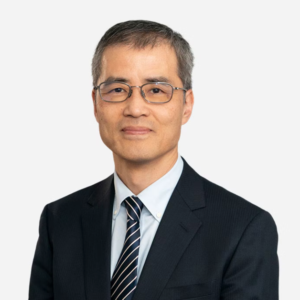 With hindsight, it's clear that it was unwise to permit a dependency on an unstable but extremely ambitious nation such as Russia to develop. According to the quarterly report from the Institute for Economic Affairs (EIA), higher gas prices are likely to lead to a slight drop in global demand this year. "Russia's invasion of Ukraine has triggered a major energy supply and security crisis that has sent commodity prices to new highs, with wider implications for the global economy," the report says. "The conflict has put further considerable pressure on natural gas markets and raised uncertainty in the context of an already tight market." The price rises for natural gas have intensified demand for liquified natural gas (LNG), resulting in some cargoes being redirected away from Asia. EIA reports that average spot prices for LNG in Asia during the 2021-22 heating season were more than four times their 5-year average. In Europe, says EIA, LNG prices were five times their 5-year average, despite a relatively mild winter. The quarterly report quotes Keisuke Sadamori, Director for Energy Markets and Security for EIA: "Russia's unprovoked attack on Ukraine is above all a humanitarian disaster," he says, "but it has also triggered a major energy supply and security crisis."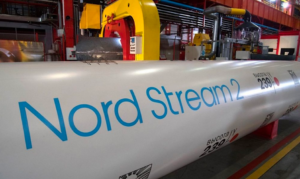 It has also killed off the Nord Stream 2 gas pipeline, in the EIA's (and most other experts') opinion. Senior Contributor Ken Silverstein writes that the gas pipeline, nearing completion: "should be juxtaposed next to the Berlin Wall – two dying breeds of oppression and a sign that a new day is coming." He writes that if the Berlin Wall represents the fall of Communism, "Nord Stream 2's demise embodies autocracy's death and the rise of renewable energy." Silverstein gives credence to the EU's stated aim to wean itself off Russian gas and oil and switch to greener alternatives. It's a nice idea but a number of countries and companies seem to be largely ignoring it, restricting themselves to criticising Russia, rather than refusing to import its gas. In May, twelve protestors from Greenpeace blocked a Russian oil tanker from docking in the Thames. Yes, I know that the UK is no longer in the European Union, but it, too, has condemned Russia's attack on Ukraine and promised action. The protestors got past security and occupied the jetty where the vessel was due to dock. Wearing hard hats and climbing gear, they unfurled banners saying "oil fuels war" and "fossil fuels war". The tanker, carrying 33,000 tonnes of diesel oil, had to turn around in the Thames and eventually anchored off Margate, on the south coast of England. The protestors were all arrested. Greenpeace issued a statement about their action: "It's been nearly three months since Russia invaded Ukraine. Since then, our television screens and social media feeds have been filled with horrific images of war. Putin's former adviser has said that banning Russian fossil fuels could stop the war. The government said they would block all Russian-owned ships from UK ports, but these were empty words, and ships carrying Russian fossil fuels are still entering the UK."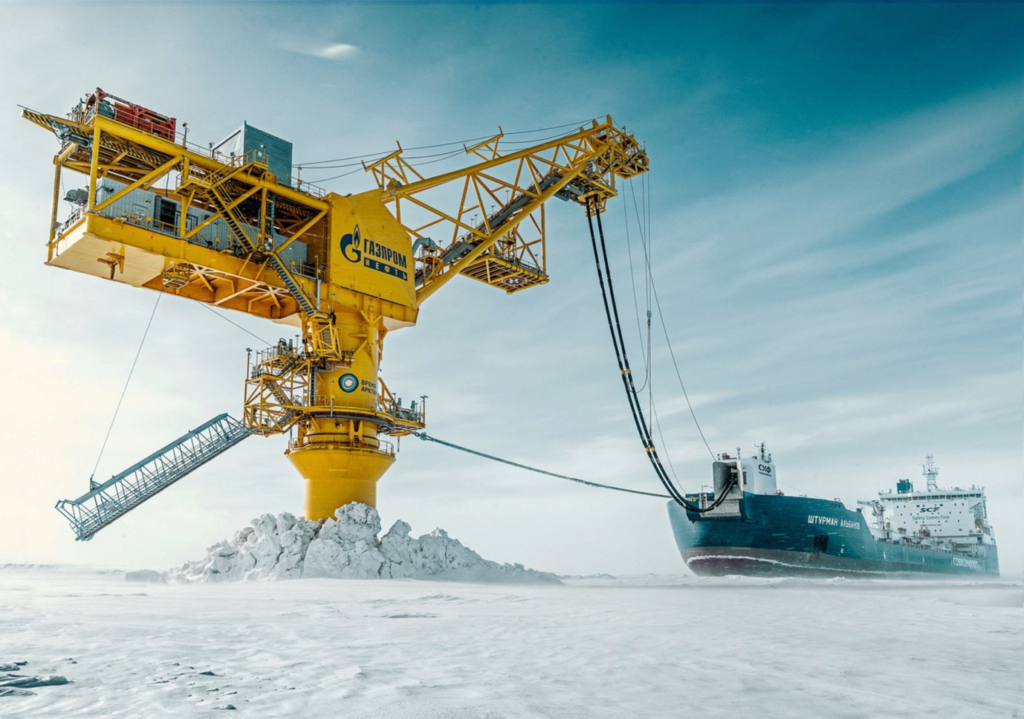 The campaign group says that, according to their estimates, the UK alone has imported nearly two million barrels of Russian oil, worth an estimated £220-million (€260-million), since the invasion of Ukraine began. This particular tanker, the Andromeda, sails under a Greek flag but carries Russian oil. Of course, EU unity on any oil and gas embargo is spoiled by Hungary, which refuses to agree. Budapest remains opposed to any embargo. Prime Minister Viktor Orbán said the embargo would drop an "atomic bomb" on Hungary's economy. The welfare of other countries doesn't seem to figure high on his list of policy priorities. Judging by his recent landslide election victory, we must assume that most Hungarians agree with him.
WHERE DO WE GO FROM HERE?
Given Russia's display of naked aggression, it's perhaps not surprising that both Finland and Sweden have expressed a desire to join the NATO alliance. It won't be easy, however: Turkish President Recep Tayyip Erdoğan has sworn to block the move, saying that both countries are home to "Kurdish terrorists". Since Turkey is a member of NATO, he has the power to stop it from happening. At a press conference in Ankara, Erdoğan said that the country's foreign minister had met with his Swedish and Finnish opposite numbers but said neither had "a clear stance" against terrorist organisations.
"Even if they say: 'we are against them,' on the contrary they have statements saying that they do not hand over the terrorists that they need to hand over to Turkey," he said.  He described Sweden as a "nest" for terror organizations, saying it allows terrorists to speak in parliaments. "They even have pro PKK MPs in their parliaments. How are we going to trust them?" Finland's Foreign Minister Pekka Haavisto has said his country won't "bargain" with Turkey. Russia is still forecasting "far-reaching consequences" if the two countries join the alliance, but having seen what Putin is prepared to do in any case, without any sort of provocation, it's unlikely to dissuade them. Putin has made himself into the alliance's best and most persuasive recruiting officer.
It is arguable, however, that Erdoğan has a point. The Yazidi community, for instance, have been unable to return to their homes because of the presence of PKK terrorists in northern Iraq's Sinjar region. The Yazidis have been forced to survive – with difficulty – in the Kurdistan Regional Government (KRG)-controlled Duhok region. Speaking to Anadolu Agency, Yazidis from Sinjar decried the "indifference of the international community" to the difficulties they have faced as a result of oppression by the PKK terrorist group. The Yazidis, who had to flee their homes after the Daesh terrorist group carried out an attack on the Sinjar district of Mosul in 2014, have been living in camps under harsh conditions for eight years. Daesh/PKK has a record for brutality, which is why Turkey asked for the extradition of 21 suspects from Sweden, 10 affiliated with the Gülen movement (remember them?) and 11 with the PKK. Fethullah Gülen is a former Erdoğan supporter, but Erdoğan blames his followers for a failed coup attempt in 2016, which Gülen says was a false-flag event, organised by Turkey to discredit him. Whatever the truth of the matter, there is a serious attempt being made to defeat Daesh/ISIS by a group called the Global Coalition to Defeat Daesh/ISIS (I didn't say it had a particularly original name), which met in May in Marrakesh, Morocco. The ministers attending reaffirmed that "ensuring the enduring defeat of Daesh/ISIS in Iraq and Syria remains the number one priority." For them, at least.
BUYING A BETTER FUTURE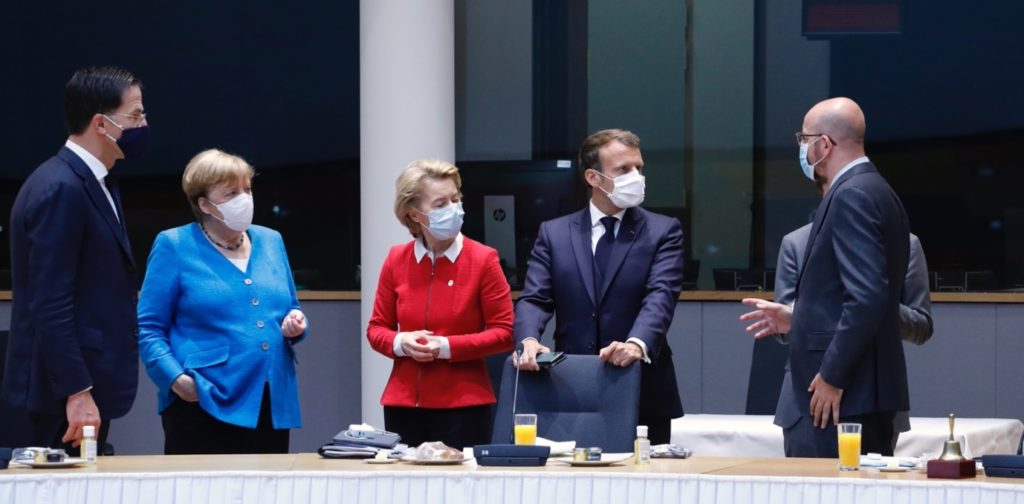 Back in 2020, the European Union decided to make a massive investment in what it hoped would be a brighter future: a stimulus package for the years after the pandemic, worth a total of €2.018-trillion. This was, of course, before Putin made his catastrophic misjudgement about how much resistance there would be to him trying to take over Ukraine. The proposed budget differs from those that have gone before. In the 1980s, much of the budget went to agriculture. In the 1990s, it was cohesion – the levelling up of EU member states. This time, the proposal was for a higher share of the budget to be spent on what the Commission described as "new and reinforced" priorities, compared with agriculture and cohesion. That's why 31.9% of the long term budget for 2021-2027 is for research, education, border protection and other things seen as urgent. The amount allocated to economic, social and territorial cohesion is down to 30.5%. Fighting climate change comes in at 30%. However good the plans are, however, they depend on Russia's war in Ukraine coming to an end. Of course, most of us in the West would like to see Russia pay for the damage it has inflicted, but the EU is expecting to have to help and is setting up a solidarity trust fund to finance reconstruction when the guns fall silent. It won't be cheap.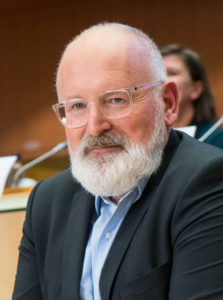 One thing the whole business is likely to have speeded up is the move towards renewable energy. The head of the EU's Green Deal, Frans Timmermans said: "Let's dash into renewable energy at lightning speeds." It sounds like a good idea, although these things take time and should, arguably, have been started long ago. The Green Deal is aimed at halving the EU's emissions of greenhouse gases by 2030, hopefully achieving full carbon neutrality by 2050. It's doable – probably – but it will take some economic turbulence and put up the cost of energy for everyone. EU citizens will have to be patient (and perhaps buy warmer winter clothing). As Timmermans says, however: "Renewables are a cheap, clean, and potentially endless source of energy, and instead of funding the fossil fuel industry elsewhere, they create jobs here." That reads to me like a carefully crafted and well-rehearsed line, intended to sway the waverers, penned by an advertising executive.
It may well become necessary, and perhaps somewhat earlier than had been imagined. Although some EU member states are unhappy with any embargo on Russia's fossil fuels, a leaked policy document claims that the Commission is to advise EU member states to step up their preparations for a complete disruption to Russian fuel supplies. The member states most dependent on gas from Russia will find things very tough. Prices of natural gas – at the time of writing – have risen seven-fold compared with the long-term average. Some member states are said to be holding the rest hostage by refusing to agree to it, but the real obstacle remains Hungary. If all the other members were to imposes their own bans individually, it could make it very difficult for Hungary to obtain supplies, but that would require a unity of purpose that, I must admit, would be most unusual. But there again, look at Russia: forced to access its "rainy day" fund to overcome a budget deficit of 1.6-trillion roubles (€20,73-billion). With its soaring inflation and massive capital flight, Russia also now faces possible debt default by some Western countries. All-in-all, everything inxc Putin's garden looks far from rosy. Still, the solution is in his hands. He can get out of the mess he's created but the world – and many of his own people – will never forgive him. If he were to step down, it would be rather like Stalin's death – long anticipated by his closest colleagues but unsuspected by the public – which would change everything. "There was a sense right there, in the Presidium, people were freed from something that had been weighing them down, that had bound them," the writer Konstantin Simonov remarked after seeing Stalin's dead body. He was commenting on the end of a murderous dictator.