A view of a damaged building after a Russian missile attack in Kharkiv © State Emergency Service of Ukraine
It certainly hasn't escaped you that Russia invaded Ukraine on February 24th 2022, on one ordinary Thursday morning while the rest of Europe was sleeping.
In the few hours that followed the unprovoked attack, the White House pronounced a set of "severe and immediate" economic sanctions in response to Putin's war of choice against Ukraine, targeting at first Russia's financial system and access to cutting-edge technology. Two days later, the 27 countries of the EU also imposed several packages of sanctions on Russia, and it is interesting to note that Japan had already impsed sanctions on the Russian Central Bank on February 23, on the eve of the attacks.
Among these sanctions, the embargo on Russia's oil and banning large Russian banks (with the exception of Gazprombank) from the SWIFT international payment system are supposed to be the important ones aiming to weaken the Russian economy enough to bring the Kremlin to its knees.
The White House sanctions on Russia are nothing new. These in fact just add up to those dating from 2014, when the first Russian invasion of Ukraine and its annexation of Crimea took place.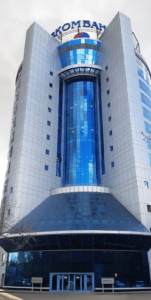 In the meantime, a number of other allegations, namely malevolent cyber activities and influence operations (including election interference), human rights abuses, use of a chemical weapons, weapons proliferation, illicit trade with North Korea, support to the governments of Syria and Venezuela and use of energy exports as a coercive or political tool, not to mention the shooting down of Malaysia Airlines flight MH17 with 300 civilians on board over the conflict zone in Ukraine's Donetsk region in July 2014, were made against Russia and were paired with sanctions each time.
Exactly 8 years ago, in the aftermath of the annexation of Crimea on March 18th 2014, the peninsula became the darling of the Kremlin and was flooded with money and subsidies. Numerous exorbitant development projects were implemented almost overnight, while the rest of the Russian Federation watched. Simultaneously, the newly announced independent Republic of Crimea became also increasingly militarized.
With Russians taking over, the local competition diminished, followed by larger Russian firms entering the peninsula and replacing their smaller counterparts. As a result, while there were 15,553 private SMEs and 116,200 entrepreneurs in Crimea in 2014, these figures had plummeted to 1,382 and 55,328 respectively by July 2018, according to the Ukranian Times.
The EU, US and Canada then started to prohibit the importation of products originating in Crimea or Sevastopol, and banned investments in the two regions. This affected tourism, trade, banking, cellular communications, transport, manufacturing, and basically every indispensable industry.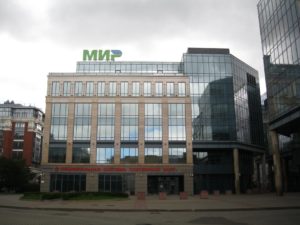 Visa and Mastercard stopped operating in Crimea and Sevastopol, no online payments nor deliveries were possible, Russian goods replaced Ukrainian and Western goods on the shelves, and so the import costs added up to increased prices. So, although surveys keep repeating that the citizens of Crimea are happy to have been annexed "back" to Mother Russia, the reality of day to day living there might have been something very different than the official Russian surveys, and the fate of the region is still hanging in the balance.
Western sanctions on Russia and Crimea in 2014 and the price that ordinary people payed for it, didn't stop the Russian government invading a fully independent state 8 years later, knowing full well that severer sanctions could follow and strike its economy again.
The recently pronounced sanctions against Russia are amongst the sharpest in modern history, hitting rich and poor alike, especially since numerous countries around the world have also taken part.
Yet there is no evidence that the sanctions have caused the Kremlin to have second thoughts about whether it should end its "special operation" and withdraw or even to envisage a compromise. Russia has been under sanctions for the last eight years. "Bring it on!" Putin must have said, while issuing the order to attack on that fateful morning of February 24.
Perhaps he did underestimate the Ukrainian resistance, as well as the worldwide condemnation of his invasion, but he knew that the European dependence on energy and its shortage at the height of winter will make it almost impossible for the sanctions to do serious harm to its minerals and fossil fuel exports. 59% of Russian exports.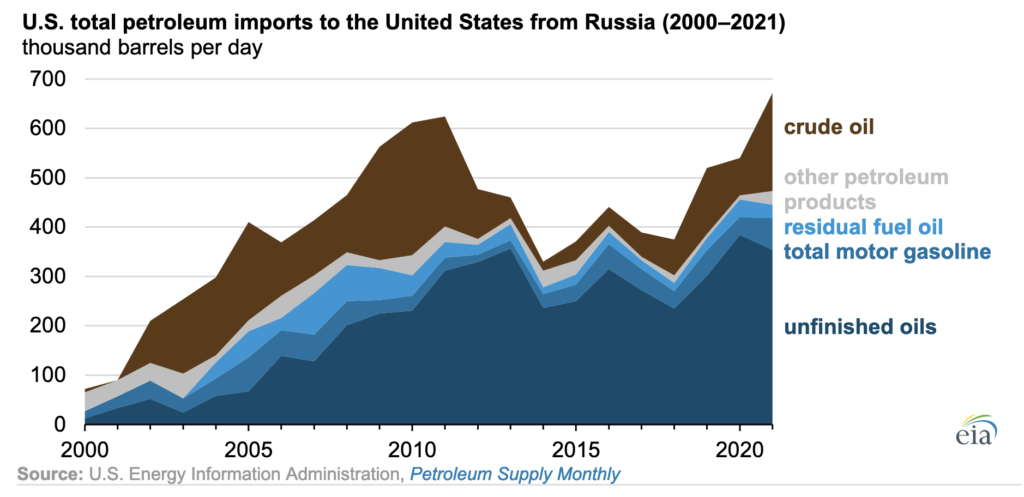 The Russian Central Bank sees the inflation rate hitting 20%, with GDP declining by 15% this year, and by the latest accounts, 300 Western firms have closed down their offices in the country. Yet none of these figures have deterred Putin from executing his plans.
Sanctions have worked in countries like Panama, Peru, Equatorial Guinea, Sierra Leone, and South Africa.
While these kinds of sanctions could destroy small, fragile economies based on two way trades with many countries, it is a different story for larger and relatively independent economies. For example, punitive economic measures have worked in the past in countries such as Panama, Peru, Equatorial Guinea or Sierra Leone, and even in South-Africa, in an attempt to abolish the apartheid regime in the 1960s.
Bilateral trade makes up 36% of the Chinese GDP, and 25% of the Russian GDP, but these governments could just order their people to tighten their belts, stay in and wait for the storm to blow over.
Similar heavy sanctions have been imposed on other countries in the course of recent decades, and their authoritarian governments have always survived.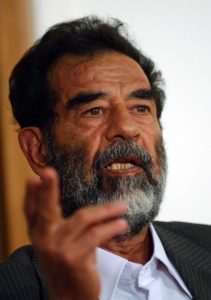 North Korea, Cuba, Iraq, and Iran have suffered comparable punishments, and although their local masses are drowning in misery, none of these governments have ever shown the slightest modification of their agendas.
Even worse, these governments have turned economic wars into a tool for leveraging their own domestic propaganda. They tell the masses that the West is their enemy, thus isolating them from the rest of the world and then increase their own influence and dominance over the masses even more.
As a matter of fact, in some cases, the sanctions have given these governments the legitimacy and the perfect pretext to remain in power and protect the people from the "evil outsiders", stimulating corruption even more.
If you want to empower the central government of an already powerful nation, impose sanctions on them. Not only do sanctions not work, but they will extend the lifespan of whoever it is that you are trying to exclude.
In his book "Economic sanctions reconsidered: History and current policy", author and economist Gary Hufbauer, who has been studying 170 cases of economic sanctions since the Cold War, has come to the conclusion that only 30% of sanctioned cases have led to a regime change, usually in small countries. Cuba has been under US sanction for 65 years, and North Korea for 72 years. Yet not only have their system survived, but with the support of Venezuela, China and Russia, they even have created and developed their own microcosms, and turned their political figures into businessmen who own all the distribution channels of the country.
The gains are not only economic, the bonus is the popularity. In sanctioned countries people – especially the poor – have to get closer to their leaders to gain access to food, money and goods. Clear examples are the Israeli sanctions on the Gaza strip, to punish the so-called extremists. But this has turned Hamas into a sort of Robin Hood figure who, while providing the people with their basic needs using smuggled goods, makes money and demonizes Israel.
Iraq, Iran, Cuba, North Korea and Syria
In 1991 after invading Kuwait, Iraq came under international sanctions. Not long after, the UN introduced an official exploitation measure that could only have come from a colonial mindset; what is known as ''Oil for Food''. In this scheme, oil rich countries could sell their crude oil on international markets against food for their people. This resulted in over 2000 corporations offering bribes to Saddam Hussein in return for oil, making him and his elite filthy rich and powerful, while his people still went hungry. This situation prevailed until 2003 when the US invaded Iraq and with military force brought about full regime change…and the rest is history.
In Iran today the Revolutionary Guard Corp is the new emperor ever since the 1979 revolution. It is involved in almost all economic activities, making billions of dollars from the US / EU sanctions.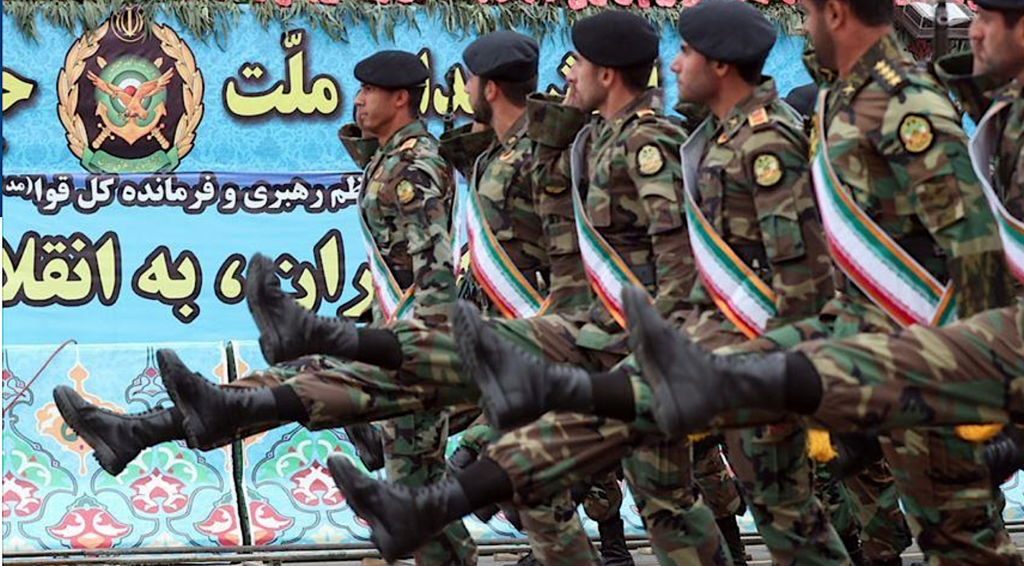 According to the Statistical Centre of Iran, the annual inflation rate is close to 42%; the real figures are probably higher. The national currency, the rial, has lost more than half of its value in the past three years, and oil exports have fallen from roughly 2.5 million barrels per day in 2017, to less than 0.4 million barrels per day in 2020. There were internal uprisings – which the West was aiming for – and people did take to the streets, protesting against the exorbitant cost of living. But those movements were rapidly and brutally snuffed out in 2018 and 2019. The Iranian government's position and attitude with regard to its agenda has not changed in the slightest.
After the Western economic sanctions on Iran, Russia became its key trading partner together with China, especially in regard to Iranian excess oil reserves. Among examples of Russian financing, there is the first Russian-built nuclear power unit that was installed in 2011 in Bushehr. Then in 2014, Russia signed a deal with Iran to build up to eight more nuclear reactors in the country. According to an agreement signed in July 2016, Russia started providing a loan to fund 85% of the construction costs of a 1,400-megawatt thermal power plant in Sirik. China is also superactive in Iran; according to the original plan for cooperation proposed by Chinese leader Xi Jinping during 2016, China agreed to inject $300 to $400 billion by foreign direct investment into the Iranian oil, gas and petrochemical industries.
Russian President Vladimir Putin and Chinese leader Xi Jinping © Nrf
Another example is Cuba, which has been living under a US economic blockade for the past six decades. Decided by US president John. F. Kennedy on February 3, 1962, the embargo has so far cost the Cuban economy around $150 billion, and there are no signs that it will be lifted anytime soon.
The economy was crushed even further recently with the global pandemic that badly hit tourism, one of the most important sources of income for the country. Similar to the uprisings in Iran, a series of serious protests against the ruling Communist Party of Cuba began in July 2021. These were triggered by a shortage of food and medicine, and were considered as the largest since Fidel Castro's 1959 revolution. The Cuban government responded with a bloody crackdown. In the meantime, the Cuban Supreme Court has sentenced hundreds of protesters in Havana to between 4 and 30 years in prison for violence committed during island-wide demonstrations last year. These took place mostly by poor and marginalized sections of the population.
The Biden administration has introduced new measures on top of existing economic sanctions. But no significant change seems to be taking place in the Cuban political landscape. As a Cuban activist puts it; "The real blockade is imposed by the Cuban state". The embargo would only be lifted, she believes, through "a transition to representative democracy."
The friendship between Cuba's communist party and the Soviet Union is historical, established in 1959 after the Cuban revolution led by Fidel Castro. As of then, Cuba became dependent on Soviet markets and military aid and was a major ally of the Soviet Union during the Cold war. That friendship is still intact; following Russia's annexation of Crimea in 2014, Cuba formally recognized the Ukrainian peninsula as a part of Russia. In exchange, Vladimir Putin touted a decision to wipe clean 90 percent of the island's $35 billion debt to Moscow and announced deals to invest in Cuba's offshore oil industry.
On the other hand, China is Cuba's second-largest trading partner after Venezuela, which is also under US and EU sanctions. Bilateral trade between China and Cuba in 2005 totaled $777 million, of which $560 million were Chinese exports to Cuba. China is sending a growing amount of durable goods to Cuba, with bilateral trade between China and Cuba totaling $1.6 billion.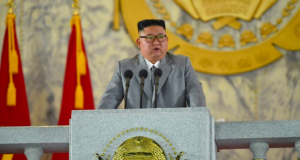 In the case of North Korea, the regime is also still in place, despite the sanctions that were imposed by the US in the 1950s and tightened further after international bombings against South Korea by North Korean agents during the 1980s. In 1988, the United States added North Korea to its list of state sponsors of terrorism. The European Union and the United Nations Security Council have also joined the US since 2006, by introducing a complete set of sanctions, targeting the country's trade and finance.
But despite international sanctions, China continues to be North Korea's most important trading partner. The two countries have maintained considerable economic ties; according to figures from the Seoul-based Korea Trade-Investment Promotion Agency, bilateral trade increased tenfold between 2000 and 2015, peaking in 2014 at $6.86 billion. Although, the trade growth has slowed with the advent of tougher sanctions, Pyongyang is still dependent on Beijing for economic activity. Some speculate that among other reasons, China is supporting North Korea to avoid regime collapse and in so doing, prevent a refugee influx across their 1,352 Km common border.
In 1979, the United States put Syria on the list of State Sponsors of Terrorism, following allegations of possession of weapons of mass destruction by the Syrian regime, its grip on Lebanon and its willingness to destabilize Iraq, as well as its support for terrorist organizations such as Hezbollah and Hamas. Later, with the civilian unrest in the early spring of 2011, nationwide protests began against President Bashar Al-Assad's government, followed by violent crackdowns and suppressions. These resulted in a decade long war and the imposition of new Western sanctions. The measures taken by the United States and the European Union include the ban on the export of US products, an oil embargo and financial sanctions.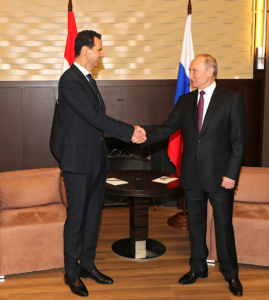 Syria has historical ties with Russia, and before that with the Soviet Union, going back to the Cold War (1947–1991) when it received about $294 million from the Soviet Union in military and economic assistance. That friendship continues, and Russian investments in Syria were valued at $19.4 billion in 2009, according to The Moscow Times, while its exports to Syria were worth $1.1 billion in 2010, just before the war. Russia has intervened in Syria not only militarily but also as a supplier of weapons during the civil war that started in 2011 and it has continued funding Al-Assad's regime. Other than funding Syria's infrastructure, energy and tourism industries, the Russian natural gas facility construction company Stroitransgaz, maintains the largest operation in Syria involving projects worth $1.1 billion. While the war has torn the country apart and Syria is still excluded from the rest of the world, Bashar Al-Assad remains in power.
Russia is being sanctioned by the majority of the world, but its allies and all those countries that benefited from Russian funding during all these years will be there to offer their and participate in whatever way they can. At the top of the list, there is China that will most probably offer its support from behind the scenes. Most importantly, having survived under Soviet rule from 1922 to 1991, Russia is quite experienced when it comes to self-sufficiency.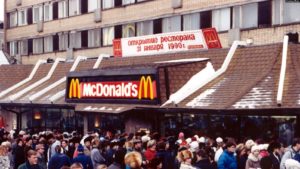 McDonalds, the symbol of Uncle Sam, besieged by thousands of Russians in 1991 and eager for a bite of Western liberalism, has ceased its operations in Russia. Instead, "Uncle Vanya", the Russian equivalent with a strangely similar logo is to replace the burger giant. The new logo has the same yellow arches but is turned on its side, so that it looks like the letter B, which stands for the letter V – for Vanya – in the Cyrillic script.
The new restaurant takes its name from the play "Uncle Vanya" by world famous, 19th century Russian author, Anton Chekhov. Beyond literary or artistic considerations, the move is simply an example of a somewhat childish act of defiance, following the imposition of international sanctions. On 12 March, Vyacheslav Volodin, chairman of the lower house of the Russian parliament, said that Russian brands should take over McDonald's venues, "They announced they were closing. Well, okay, close. But tomorrow, in these locations, we should not have McDonald's, but Uncle Vanya's," he said. "The jobs should be preserved and the prices should be reduced."
Officials also said Russia would ignore patents held by entities from countries Moscow considers hostile, while Vladimir Putin has approved a plan to nationalize foreign companies that have left the country. He said Russia should "introduce external management" over the departing companies "and then transfer these companies to those who want to work". These measures will pave the way for "the Russian Uncle Vanyas" to fill the vacuum left by "the American McDonalds" in the country.