Polish President ANDRZEJ DUDA © Marek Borawski/KPRP
Poland, which survived brutal occupation by the Nazis and the Soviets, has emerged as a major force in Eastern Europe over the past two decades, influencing EU strategies towards Ukraine and other former Soviet states. Given the serious threat Russia poses to NATO's eastern flank, it is crucial to understand how Poland's unique historical background, geographical location and geopolitical perspective make it one of the most important allies of the European Union and the United States.
Poland's fate is a tragic story of disappearance and reappearance on the European map. In 1795, it was divided for the third and last time, marking the end of the so-called Polish-Lithuanian Commonwealth. The Russian Empire took possession of the eastern part, the Kingdom of Prussia annexed the western part, and the Habsburg Monarchy occupied the southern part. Poland was completely subjugated by these three powers and had no statehood from 1795 to 1918.
In 1939, the country was again crushed, this time by Nazi Germany. It survived as a Soviet puppet in 1945, but paid a heavy price for the twin evils of Nazism and Stalinism. The final liberation came in 1989, and it took some time for the country to regain its voice on the world stage. The living memory of these events has largely shaped Poland's geopolitical strategy today.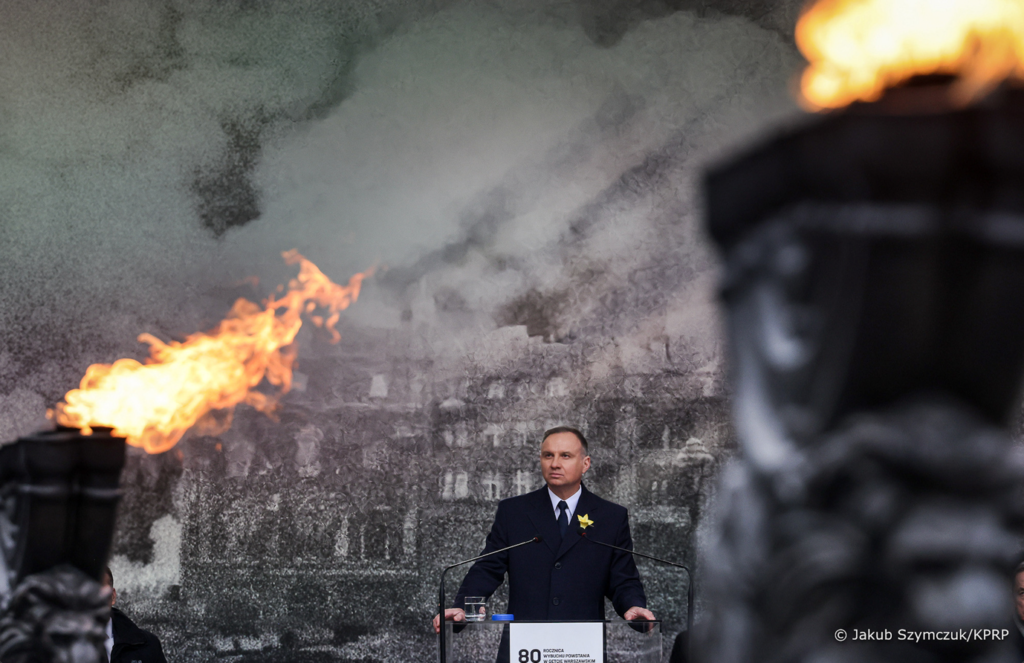 Poland, which lies on the edge of what is called the institutional West, has always faced the threat of Russian aggression. But its key allies have often ignored its concerns. In the past, Poland's geopolitical troubles shaped its unique visions of how Eastern Europe should be organised and what the country's role should be. But since 1989, Poland's strong alliances have given it a new importance in the region, and for the first time in centuries, the country has the opportunity to shape the course of European history.
|

From Warsaw Pact to Euro-Atlantic integration
In 1989, under strong pressure from the Solidarnosc movement, the communists lost power, leading to the holding of free elections. By 1993, the Red Army had completely withdrawn from the country and Poland regained its independence. Poland's main foreign policy goal in the following decade was "Euro-Atlantic integration", i.e. joining the European Union and NATO. This goal stemmed from security concerns and a strong desire to symbolically reconnect with Europe after decades of Soviet domination, encouraged by cultural and economic factors.
As in the interwar period, Poland pursued an internal policy of strengthening its position through NATO and EU membership, while externally ensuring that the collapse of the Soviet Union was not reversed, as evidenced in its relations with neighbouring countries such as Ukraine and Belarus. The dissolution of USSR in 1991 led to the creation of 15 independent republics, including Ukraine and Belarus. Overnight, these newly formed sovereign states acted as buffers between Poland and Russia along its eastern border.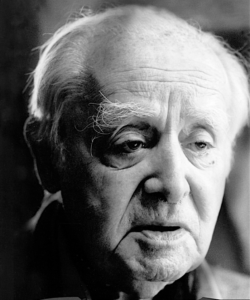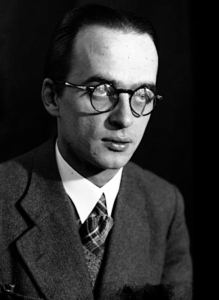 Poland pursued an official policy of cultivating friendly relations and, where possible, sought alliances with these neighbouring states. This policy was commonly referred to as the Giedroyć-Mieroszewski Doctrine, named after Jerzy Giedroyć, a prominent Polish writer and political activist who, together with Juliusz Mieroszewski, served as the editor of the highly influential Polish magazine "Kultura", which was based in Paris during the Cold War.
As two of the most influential Polish intellectuals of the 20th century, they played a central role outside Poland. Their geographical distance from Poland enabled them to develop their own political and cultural ideas without censorship.
Russia's intentions, however, were always suspect to Giedroyć and Mieroszewski, as they always saw the country as a latent threat to Central and Eastern Europe, even after 1991. They realised that they had to strengthen the Polish-Ukrainian alliance in order to stop Russia's expansionist policy after the collapse of the Soviet Union, so that both countries could achieve a better geostrategic position and pursue their transatlantic ambitions. Poland managed to join the European Union in 1999, NATO and 2004, but Ukraine remained stuck in 20th century geopolitics and had to endure Putin's revisionist and neo-imperial policies in 2014 and 2022.
|

Solidarity in the face of Russian aggression
In April 2022, two months after Russia launched its full-scale attack on Ukraine, Polish President Andzej Duda warned that Vladimir Putin's goal was to rebuild the Soviet Union and called on Europe to unite against Russian aggression. In his appeal, Duda said 'Putin's openly declared plan to restore – in one form or another – the "prison of nations" that was the Soviet Union and its sphere of influence in the countries of the former Easter-bloc. It is dangerous to glorify communism and Stalin, to sow division in the European family of nations and to try to interfere in the democratic procedures of the NATO and EU member states.'
In his opinion, the fate of Europe is at stake in Ukraine, where an extremely dramatic battle is being waged for the security, freedom, identity and prestige of the continent. He added that the time for talking is over and that Europe must show solidarity and act decisively.
Andrzej Duda is only the second president in modern Poland to be re-elected in 2020, after Aleksander Kwaśniewski. The then 43-year-old devout Catholic was first elected in 2015, replacing incumbent Bronislaw Komorowski after Polish voters expressed dissatisfaction despite years of rapid economic growth and unparalleled stability. Duda's victory signalled not only a shift to the right, but also a major political change in Poland. The EU's sixth largest economy was already an influential country in Europe, despite not being a member of the 19-nation Eurozone. Poland's influence was also evident in the fact that its former Prime Minister Donald Tusk was President of the European Council in Brussels.
Andrzej Duda's victory also points to a generational change in Polish politics. He is the first president too young to have been instrumental in the Solidarnosc protest movement in the 1980s against the communist regime that collapsed in 1989, and he seems to have won a significant share of young voters.
This political shift also meant that Duda's conservative Law and Justice party came back strongly to power in the following parliamentary elections. This, of course, reinforced the shift to the right in Poland and created a new relationship with other European countries.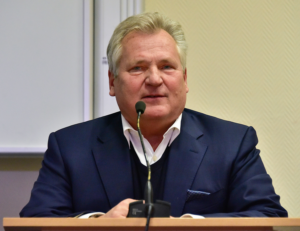 The Law and Justice Party (PiS) portrays itself as the protector of those who have not benefited from capitalist change and the defender of national interests abroad. It is staunchly pro-American, but occasionally takes a defiant stance towards other European partners, which has led to conflicts with the EU and neighbouring Germany in the past.
President Duda's re-election victory also means that the Law and Justice Party will remain in power at least until the parliamentary elections in October 2023, and will probably herald another period of difficult relations with Brussels. The Law and Justice Party, for example, has regular disagreements with the European Commission over a controversial judicial reform that has put judges under the control of politicians
|

From the periphery to the centre
Be that as it may, the Polish president was suddenly thrust from the margins of European politics to the centre after Vladimir Putin's brutal invasion of Ukraine in February 2022. In April, he said it was "hard to deny" that the atrocities committed by Russian forces in Ukraine amounted to genocide, as evidenced by the gruesome images of slaughtered civilians from places like Bucha. Russia is using the false claim of "denazification" in Ukraine as a propaganda tool to justify its massacres. 'The fact that the civilian population of Ukraine is being killed best shows what the aim of the Russian invasion is,' he said, adding, 'The aim of this invasion is simply the extermination of the Ukrainian nation'
He is now at the forefront of European politics as Poland plays a crucial role in supporting Ukraine against Russia, handling large numbers of Ukrainian refugees and pushing for more sanctions against Russia as well as more arms supplies to Ukraine. However, he suspected that Putin's goal was to sow chaos in Poland and other neighbouring countries by sending a wave of refugees from Ukraine. However, he said he was proud of his countrymen for their kindness and dedication in helping the millions of Ukrainian refugees.
He asked the international community for further help and thanked those who gave it. But he has also admitted that he worries that Poland could be targeted by Russia in the future, given that Russia has invaded Ukraine with full force. As a member, Poland has hosted US and NATO troops sent to bolster the alliance's eastern flank to deter Russia.
But the Russian threat has made strengthening Poland's armed forces a key goal of the country's ruling Law and Justice (PiS) nationalists. On August 16, the government demonstrated its security achievements by displaying a large amount of state-of-the-art military equipment as the country is in the midst of an election campaign.
It was Poland's largest military show since the Cold War to commemorate its victory over Soviet forces in 1920. During the Battle of Warsaw 103 years ago, Polish troops halted the advance of Bolshevik forces into Europe.
President Duda, who is also Commander-in-Chief of the Armed Forces, said in his opening speech at the event: 'Poland's state interest today is to protect our eastern border, which is also the border of the European Union and NATO.' American-made Abrams tanks, HIMARS mobile artillery systems and Patriot missile systems paraded through the streets of the capital.
F-16 fighter jets, FA-50 fighters and K9 howitzers from South Korea also took part in the parade. A US Air Force F-35 flew over the capital, showing that Poland is also buying these advanced fighter jets. Polish-made equipment such as Krab tracked howitzers and Rosomak armoured personnel carriers also took part in the parade, which was attended by 2,000 soldiers from Poland and other countries, as well as almost 100 aircraft and 200 military vehicles and other equipment.
'On August 15, we honour the heroes who fought and won the Battle of Warsaw, and we express our gratitude to today's soldiers who protect our homeland,' said Defence Minister Mariusz Blaszczak to the troops and spectators gathered near the Vistula River.
'This is also an ideal day to demonstrate our might, to show that we have built formidable armed forces that will defend our borders without any hesitation,' he added.

The Polish Army now has more than 175,000 soldiers, a significant increase from around 100,000 eight years ago. The country's defence budget is estimated at a record PLN 137 billion (US$34 billion) in 2023, equivalent to about 4% of GDP, which is the highest share in all NATO. 'The goal of this huge modernisation is to equip Poland's armed forces and create such a defence system that no one ever dares attack us… that Polish soldiers will never need to fight,' Duda said, while expressing his admiration and respect for the military.
He was also responding to the critics who said Poland, a country of about 37 million people, is borrowing too much money to make the purchases. He said: 'We cannot afford to be idle. That is why we are strengthening our armed forces here and now.' He concluded by saying: 'The security of Poles is invaluable. And that is why the government continues to tell its people, that it needs a strong, effective army.'
Poland's conservative government has been focusing on strengthening the armed forces, spending more than $16 billion on tanks, missile interception systems and fighter jets, many of which were purchased from the US and South Korea, since Russia began the full-scale invasion of Ukraine in February 2022.
Other than Ukraine, Poland shares its eastern border with the Russian enclave of Kaliningrad, and with Lithuania, which is also a NATO member.
Poland has improved its defence capabilities by modernising its military equipment and replacing some of the old Soviet and Russian-made items it donated to Ukraine during the conflict with Russia. The country is also strengthening its army to become one of the most powerful in Europe and to ward off potential threats. It has deployed around 10,000 soldiers along the border with Belarus and also built a wall there to prevent migrants from entering via this route.
|

An insidious threat
The notorious Wagner Group paramilitary force caused a lot of trouble in Ukraine, especially in Bakhmut. Now they also pose a threat to NATO's eastern flank. The ruthless mercenaries, allied with Putin, relocated to Belarus after their failed attempt to overthrow the government there. They are now boasting that they are ready to attack Poland.
Belarusian leader Alexander Lukashenko met with Russian President Vladimir Putin on July 23 in St. Petersburg, and informed him that the Wagner group fighters exiled in Belarus feel the urge to go west. He quoted the mercenaries as saying: 'We should take a trip to Warsaw and Rzeszow.'
Putin had already spoken about the "Polish question" at a meeting of the Russian Security Council on 21 July. He explained his view of things and said that Poland, a member of NATO, intended to take over land in the western parts of Ukraine and thus intervene directly in the conflict there. He said that Poland had similar intentions for Belarus.
Lukashenko showed Putin a map during their recorded meeting depicting the movement of Polish troops to the borders of the Union State of Russia and Belarus. He said that 'one Polish brigade is now 40 kilometers from Brest, another is now 100 kilometers from Grodno. […] Poland has opened a Leopard tank repair facility on its territory. Rzeszow is becoming more active. The Americans are using the airfield there to send equipment and so on.'
The main topic of discussion between the two leaders was how to deal with members of the Wagner group imprisoned in Belarus, according to Belarusian political analyst Valery Karbalevich. He also believes the warnings about Poland were part of a staged show. Karbalevich points out that Lukashenko wanted to say that he personally prevented the Wagner operatives from entering Polish territory, as they allegedly planned.
However, many experts agree that Poland has become the "collective enemy of Russia" because of its support for Ukraine. Poland is not only a supplier of military equipment, but also a vocal advocate of further sanctions against Russia and for Ukraine's integration into the EU and NATO.
'Poland borders Belarus and Ukraine. It would be strange to associate the danger posed by the Wagner mercenaries with the US, Germany or France. They are far away, and Lithuania and Latvia are small countries, but Poland is a serious rival,' Karbalevich said. He added that Putin was probably anxious to show the Russian public once again how "skillfully he has trumped everyone."
The Polish military is, of course, much larger than Wagner, so the idea of an attack on Warsaw or even on a major army base is not taken seriously. More worrying, however, is the possibility that they might attack a narrow strip of land called the Suwalki Gap. The Suwalki Gap – also known as the Suwalki Corridor – is a narrow strip of land on the border between Poland and Lithuania, named after the largest city in the area.
The region has been a source of conflict between Poland and Lithuania in the past. Today it belongs to Poland and is the only land connection between mainland Europe and the Baltic States. The area is important for strategic reasons, but it is isolated and crossed only by a railway line and two main roads, one of which has only one lane.
The terrain is mainly hilly, with fields, sparse forests and some small villages. This makes the area difficult to access for any army not already there, and also difficult to protect, as there are few natural barriers or narrow passages.
However, the area – squeezed between Poland, Lithuania and Kaliningrad – is vulnerable to even a small attack that could put NATO in big trouble and possibly trigger a conflict with very serious consequences.
|

Would Russia attack?
The Baltic states are vulnerable to a Russian attack, which would pose a major challenge to NATO defend them. The Suwalki Gap is a key strategic point that Russia would likely try to take in the event of an invasion of the Baltics.
NATO has some troops stationed in the region, but they are not enough to prevent a major attack; they are meant to hold off the enemy until more forces can arrive.
However, if Russia cuts off the Suwalki gap, it would be more difficult for NATO to send reinforcements from its main bases in Poland and Germany. It would also be easier for Russia to move its troops between Belarus and Kaliningrad, its heavily armed enclave on the Baltic coast.
Russia is of course aware of this advantage and has practiced closing the Suwalki Gap with Belarusian troops during the Zapad military exercises in 2021.
The Suwalki Gap is so important for any Russian operation in the Baltics that it has been called "the most dangerous place on Earth".
|

Wagner, a serious threat?
Military experts have long warned that Wagner could pose a threat to the Suwalki Gap. The mercenary group has about 5,000 fighters in Belarus, but they have few heavy weapons and tanks from Russia.
They are no match for the Polish, Lithuanian and NATO forces, which have over150,000 soldiers and state-of-the-art military equipment.
Wagner could not take and hold the Suwalki Gap. But that may not be their goal either. Instead of invading and occupying the gap, Wagner could use "armed mercenaries with plausible deniability" to launch "short or limited attacks."
If Wagner were to go confrontational in the area – like the rebels in Russia's Belgorod region – it would make it difficult to use the border. If they damaged the roads or railway lines, this could have the same effect as a complete closure of the border, even if they did not take any land. If Poland invokes Article 5 and asks NATO for help, other Eastern European countries would probably support it.
An attack by Wagner on the Suwalki Gap would also pose challenges to NATO allies, especially France and Germany. They might not want to get involved because of the risk of angering Russia and because Wagner's forces would probably be small.
This could weaken NATO unity, which has already suffered from disagreements over Ukraine, and give Russia more power in Europe. Moreover, an attack by Wagner would raise the question of how to respond. Putin has stated that Russia used to support the group financially, but now claims to have stopped doing so, and would likely deny any involvement in its actions.
Lukashenko, who hosts Wagner in Belarus, probably has no control over the group and would probably distance himself as well. NATO could be seen as attacking either Russia or Belarus, which both countries would use for their propaganda.
It will be a challenge to counter Wagner's aggression without implicating either country – especially if the militants use guerrilla strategies on their own territory.
Moreover, such conflicts could give Russia the opportunity to use the gap as a negotiating tool. If NATO opts for violent action, Putin could risk escalation under the pretext of defending Kaliningrad – where it is suspected of storing nuclear weapons. But he could also propose to "mediate" and end a Wagner invasion if NATO helps persuade Ukraine to accept a generous peace deal.
|

Could it trigger a global conflict?
The short answer: unfortunately, yes.
An armed attack by Wagner on Poland or Lithuania – both members of NATO – would entail a swift military response. The situation could quickly spiral out of control and lead to a direct confrontation between Russia or Belarus and NATO. US President Joe Biden has even described this scenario as a "Third World War".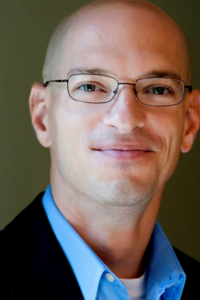 British troops would probably be among the first to have to fight in this war, as around 800 of them are stationed in Estonia – one of the Baltic states – and dozens more in Poland.
NATO would have the upper hand in this conflict, but the destruction and casualties would probably rival the worst wars in history. Especially since both sides have thousands of nuclear weapons. While it seems unlikely that Vladimir Putin would open another front against NATO during the fighting in Ukraine, experts warn that it should not be ruled out.
John R. Deni, research professor of security studies and senior fellow at the Atlantic Council think tank, said in 2022, 'Some thought it illogical for Putin to order a full-scale invasion of Ukraine…. The West cannot assume that Russia will not target the Suwalki corridor just because it seems illogical'.
In the current situation, no other ally is more important for the Eastern European countries in NATO and EU than Poland. But it is an ally that, understandably, has its own past, its own interests, and its own view of the world.
Poland, however has become more proactive in countering the Russian threat in Eastern Europe, after being rather passive on issues that did not directly concern it. It has not only increased its own defence spending, but has also provided humanitarian aid and transit for Ukrainians fleeing the Russian invasion, and built an extensive supply network for military aid to Ukraine.
Poland's role for the EU and NATO will undoubtedly become more important in the mid-2020s. A possible Russian victory in Ukraine would put the Baltic States and Poland on high alert alert, fearing they could be next. Many in Europe and the US think this is exaggerated, but given Poland's history, it is easy to understand why the country is worried. Poles see the situation in Ukraine as an echo of their own troubled past and fear that history could repeat itself.
In the meantime, Poland severely restricted entry from Belarus, and on 10 August, Latvia sent more troops to its border. Latvian Prime Minister Krisjanis Karin said Belarus must understand that his country is serious about protecting its borders for the benefit of its own people and the rest of Europe. Mr Karin said. 'We are simply increasing our presence and sending a clear message both to our own society and to the Belarusian authorities that this is not a joke.'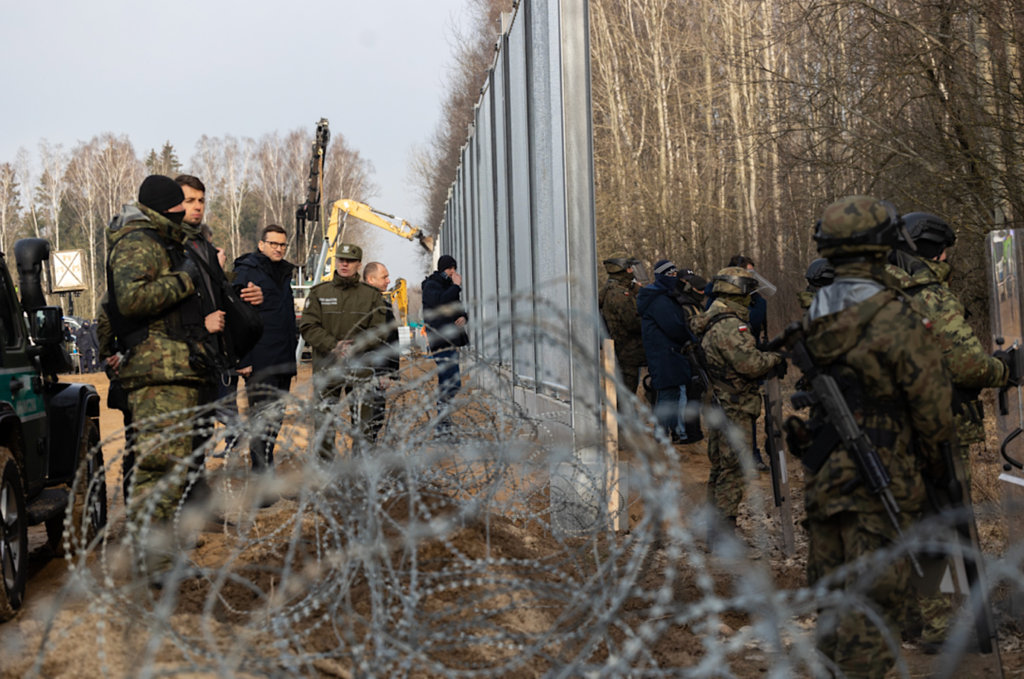 Poland also announced the deployment of 10,000 additional troops to its border with Belarus after Belarusian military helicopters allegedly entered its airspace. According to the Polish government, they are to help repel mercenaries from the Russian Wagner group who have relocated to Belarus after Polish Prime Minister Mateusz Morawiecki warned that Wagner fighters could disguise themselves as migrants and enter the EU.
For the foreseeable future, however, Poland will probably continue to try to strengthen military ties with the US and other NATO allies to ensure that there is no doubt about Article 5, and both the state and society will do everything in their power to ensure that the country's eastern neighbours remain free and independent.