PART ONE
"Qui desiderat pacem, praeperat bellum," wrote the fourth century Roman military writer Flavius Vegetius Renatus (normally remembered simply as Vegetius).  It means, as if you didn't know, "Let he (or she) who desires peace, prepare for war."   The truthfulness or otherwise of this well-known dictum depends on your definition of 'peace', and, for that matter, 'war'.   Is it the peace forced upon a people out of fear, like the kind mentioned by the 18th century poet and dictionary-compiler Samuel Johnson, who said "mutual cowardice keeps us in peace"?   Vegetius would have understood that; it was the basis of the so-called Pax Romana.  Who wanted to take on Rome's mighty legions?  Or the kind mentioned in the 'piece of paper' held aloft with pride by British prime minister Neville Chamberlain on his return from Munich in 1938, following his meeting with Adolf Hitler.  "I believe it is peace for our time," he (and it) boasted.   Which, of course, it wasn't, although the 'piece of paper' did at least buy Chamberlain time to start to re-arm and partially prepare for the inevitable war.
Today, preparation for war, especially for those somewhat belligerent states, seems to involve what's called 'proliferation', defined very clearly by the Jersey Financial Services Division as "the manufacture, possession, development, export, transhipment, brokering, transport, transfer, stockpiling or use of nuclear, chemical or biological weapons and their means of delivery and related materials (including both technologies and dual-use goods used for non-legitimate purposes), in contravention of national law or, where applicable, international obligations".   That, incidentally, includes technology, goods, software, services or expertise.   Such activity is not just illegal in Jersey, of course.  
According to UN Security Council Resolution 1540 – Non-Proliferation of Weapons of Mass Destruction – agreed in 2004, the organisation "Decides that all States, in accordance with their national procedures, shall adopt and enforce appropriate effective laws which prohibit any non-State actor to manufacture, acquire, possess, develop, transport, transfer or use nuclear, chemical or biological weapons and their means of delivery, in particular for terrorist purposes, as well as attempts to engage in any of the foregoing activities, participate in them as an accomplice, assist or finance them."
The methods of enforcement are left to individual countries, but the choice of whether or not to do so is not: "…all States shall take and enforce effective measures to establish domestic controls to prevent the proliferation of nuclear, chemical, or biological weapons and their means of delivery, including by establishing appropriate controls over related materials and to this end shall establish, develop, review and maintain appropriate effective national export and trans-shipment controls over such items, including appropriate laws and regulations to control export, transit, trans-shipment and re-export and controls on providing funds and services related to such export and trans-shipment such as financing, and transporting that would contribute to proliferation, as well as establishing end-user controls; and establishing and enforcing appropriate criminal or civil penalties for violations of such expert control laws and regulations." Phew. Strict rules, widely agreed and vigorously enforced? Well, in theory yes. But, as with all well-meant rules, there is always a loophole if you look hard enough.
LET'S SEE THE COLOUR OF YOUR MONEY
The United States has been especially energetic in seeking to ensure compliance. In charge of enforcement and control is the Office of Foreign Assets Control (OFAC), a branch of the US Treasury Department with an annual budget in excess of $30-million (€27-million). Although OFAC was created in 1950, it has a much longer history, stretching back arguably to the 1812 war with Britain, when sanctions were applied in response to Britain 'pressing' American citizens to serve in the Royal Navy. The aim in recent years is set out on OFAC's own website: "The Office of Foreign Assets Control administers and enforces economic sanctions programs primarily against countries and groups of individuals, such as terrorists and narcotics traffickers. The sanctions can be either comprehensive or selective, using the blocking of assets and trade restrictions to accomplish foreign policy and national security goals." Where proliferation is concerned, its aim has been to stifle any attempts by unapproved countries or groups of individuals to obtain the means by which weapons of mass destruction (WMD) can be developed or deployed.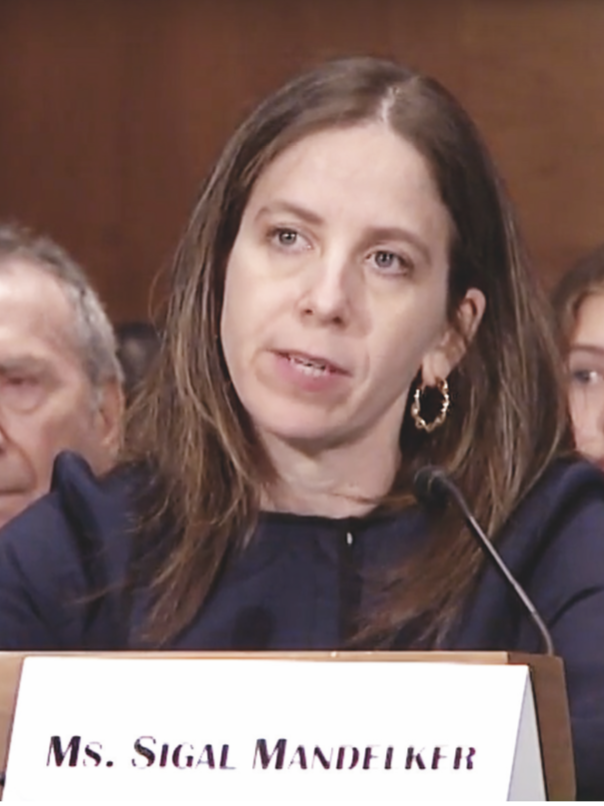 OFAC retains and continually updates a list of people, companies and organisations deemed not suitable in terms of gaining access to data and technology and against whom it applies sanctions.   It views non-compliance with these sanctions as a serious threat to national security and America's overseas relations.   Those who breach the sanctions can find themselves in very serious trouble, with fines of up to $20-million (€18.4-million) and jail terms of up to thirty years.   Furthermore, anyone breaching a sanction is seen as violating the US Trading with the Enemy Act, and could face fines of $65,000 (€59,000) for each violation.   If the breach also violates the International Emergency Powers Act, the fine goes up to $250,000 (€227,000).   Most of the time, this works.   But as always, some people will look for a back door, a traitor's gate, to let them get away with something profitable without the risk of getting caught.
With a vigilant Treasury Department, it's very difficult to trade in anything that has a WMD tag, however vague, without running into problems.   Any trade denominated in US dollars becomes instantly suspect unless appropriate licences have been sought and granted.   Because OFAC keeps such a close eye on dollar transactions, those determined to avoid restrictions (and, presumably, UN declarations) have been increasingly using the European financial system where trades can be designated in euros or some other widely-used currency instead.  
It was in August last year that OFAC targeted two networks with links to Iran for allegedly engaging in covert procurement activities for the benefit of various Iranian military organisations.   One such network was run by Hamed Dehghan, who, according to the NGO Iran Watch, "led a procurement network which facilitated tens of millions of dollars in proliferation-related transactions involving U.S. technology and electronic components."   The US Treasury and OFAC say that Dehghan "used a Hong Kong-based front company to evade US and international sanctions and facilitate tens of millions of dollars' worth of proliferation activities targeting US technology and electronic components for persons related to the Islamic Revolutionary Guard Corps (IRGC) and the Iranian regime's missile program."   The Hong Kong registered company, Green Industries, is owned or controlled (OFAC seems uncertain which) by Hamed Dehghan, who used it as a front organisation to purchase or attempt to purchase export-controlled military end-use equipment from US suppliers for Iranian entities designated by OFAC as being involved in proliferation, specifically in trying to build a nuclear weapon.  This particular attempt failed and the Treasury hopes future ones will, too.   "As the Iranian regime attempts to use complex schemes to hide its efforts to bolster its WMD programme," said Treasury Under-Secretary for Terrorism and Financial Intelligence Sigal Mandelker, "the US Government will continue to thwart them at every turn."   Mandelker knows that to achieve that end, the US will have to rely on support from other nations' own watchdogs.   "We urge governments worldwide," he said, "to recognise the extraordinary lengths to which the regime in Tehran will go to conceal its behaviour, and to ensure that their companies and financial institutions are not facilitating Iran's proliferation activities."
CAUGHT IN THE ACT
OFAC is quite proud of this particular example of strict enforcement. It says that Hamed Dehghan is the chief executive officer and chairman of Pishtazan Kavosh Gostar Boshra, LLC (PKGB), which has played a central role in the alleged procurement network. He has also served as the general manager and chairman of the board of Ebtekar Sanat Ilya, another company supported to the utmost by the network. Dehghan, his company Ebtekar Sanat Ilya, and Hadi Dehghan are said to have procured more than one million dollars' worth of military-grade electronic components for Rastafann Engineering Company and have had a number of other Iranian military clients. Rastafann was designated (listed for sanctions) on October 13, 2017 for having provided support to the IRGC and Naval Defence Missile Industry Group, which means any assets held in the US are blocked and no US-based company or individual is permitted to have dealings with them. The IRGC and Naval Defence Missile Industry Group were also designated. It doesn't stop there, either. Ebtekar Sanat Ilya's customers include the Iran Aircraft Manufacturing Industrial Company (HESA), Shahid Bakeri Industrial Group (SBIG), and Shahid Hemmat Industrial Group (SHIG), all of which have been designated by OFAC. The European Union and the United Nations have both designated SBIG and SHIG. HESA is designated by the European Union. OFAC designated HESA on September 17, 2008, for being owned or controlled by Iran's Ministry of Defence and Armed Forces Logistics (MODAFL) and for having provided support to the Iranian Revolutionary Guard Corp.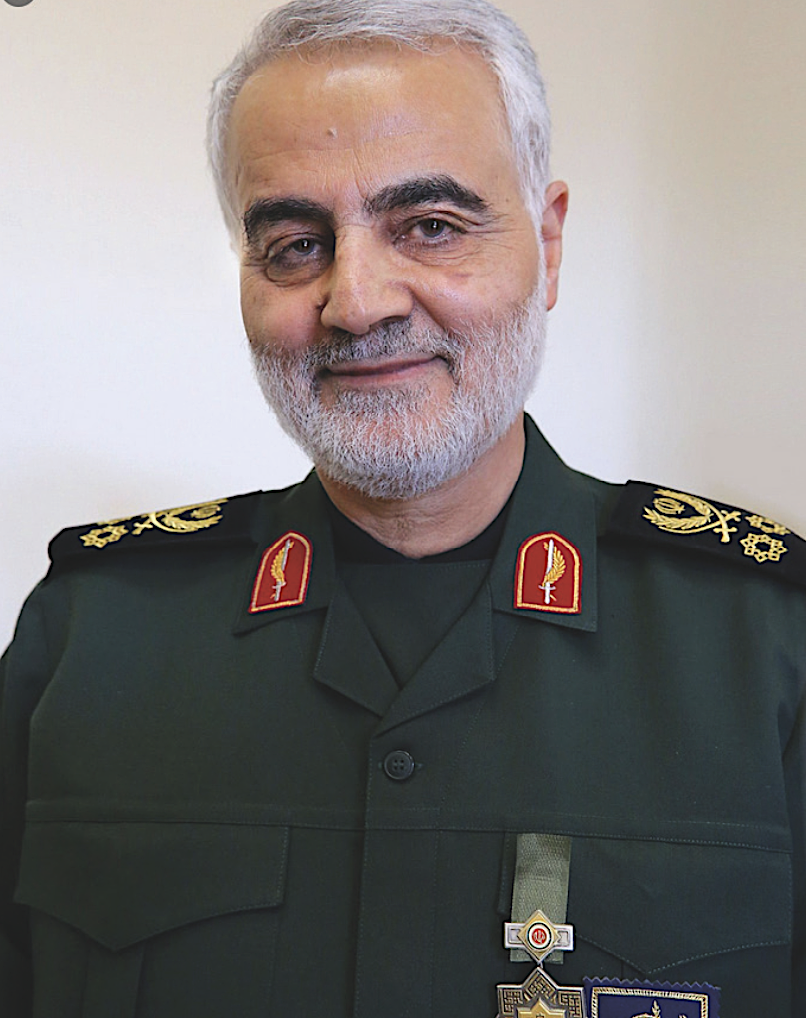 Allies of the US have also been active in trying to turn off the tap to materials wanted by states trying to develop their own WMD.  In January 2019, the EU adopted the first sanctions measuresbrought in under its new 2018 framework, aimed at parties involved in the use and proliferation of chemical weapons.   The EU imposed an asset freeze and travel restrictions on five Syrian citizens as well as an asset freeze on their employer, the Syrian Scientific Studies and Research Centre (SSRC), based on their alleged involvement in the use, development, transfer and production of chemical weapons by the Syrian regime.  In addition, the EU has imposed an asset freeze and travel restrictions on four members of Russian military intelligence over their involvement in the 2018 Novichok nerve agent attack on former spy Sergei Skripal, his daughter Yulia and – accidentally – on two British citizens, one of whom subsequently died.  
What this means is that all funds and financial resources held or controlled by the listed people and which are held through EU financial institutions are frozen, and no further funds or other economic resources can be made available in any shape or form to the sanctioned people who fall under EU jurisdiction. It may seem a minor point, but the restrictions apply not only to EU territory but also to its airspace, to nationals of EU member states, even if currently living abroad, or on-board aircraft or ships under the jurisdiction of EU member states.
HOW DO YOU SOLVE A PROBLEM LIKE KOREA?
According to the EU Non-Proliferation and Disarmament Consortium (EU-NPDC), North Korea remains "the most significant nuclear and ballistic missile proliferation crisis of the 21st century." You may not have come across the EU-NPDC but it is made up of some notable constituent parts, as its own website explains, it was created in 2010 by a decision of the European Council to be "a European network of independent non-proliferation think tanks in support of the implementation of the European Union strategy against Proliferation of Weapons of Mass Destruction". The organisation brings together foreign policy institutions and research centres from across the EU "to encourage political and security-related dialogue and the long-term discussion of measures to combat the proliferation of weapons of mass destruction (WMD) and their delivery systems." The Council gave the organisational task to the EU Non-Proliferation Consortium, initially based on France's Fondation pour la Recherche Stratégique (FRS), Germany's Peace Research Institute Frankfurt (HSFK/ PRIF), the London-based International Institute for Strategic Studies (IISS) and Sweden's Stockholm International Peace Research Institute (SIPRI).
The fact that North Korea is not so much in the news does not mean its determination to develop WMD has diminished in any way. As the Consortium puts it: "For decades, North Korea has remained uncompromising in its objective to develop nuclear weapons, ballistic missiles and other weapons of mass destruction in the face of various international negotiation strategies based on sanctions and incentives, in bilateral or multilateral formats." Apparent lulls in the hostile rhetoric, the Consortium argues, mean little. "Even if US President Donald J. Trump announced after the June 2018 Singapore Summit that 'there is no longer a nuclear threat from North Korea', the North Korea proliferation crisis remains unresolved." At the EU level, there are various initiatives in the European Council, Commission, Parliament and at Member State level, as well as in universities, think tanks and other bodies, to address this problem.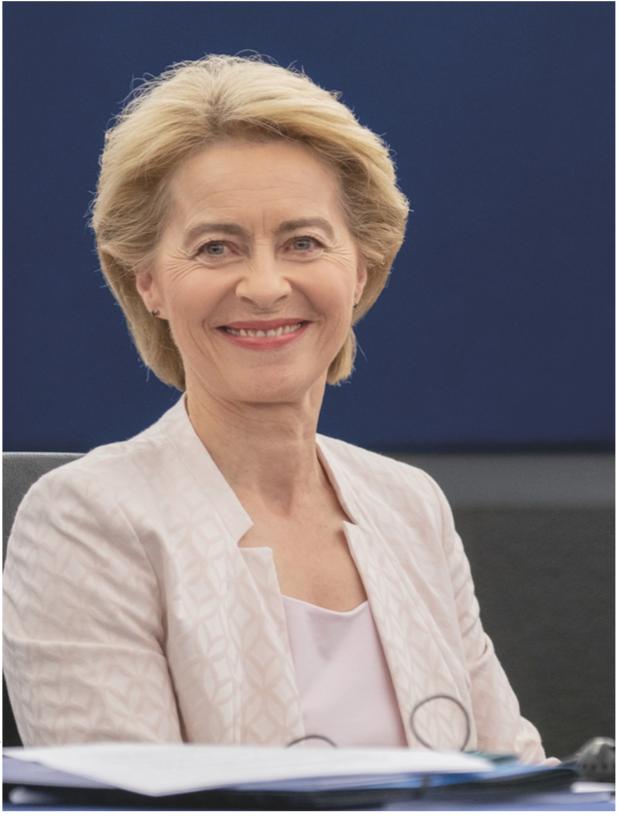 According to a report by the EU-NPDC, there are two misconceptions to avoid.  "The first would be to think that because North Korea has not conducted a nuclear test since September 2017 or a long-range ballistic missile test since November 2017, the North Korean nuclear and ballistic missile programmes are on hold. On the contrary, these programmes are ongoing and have significantly strengthened North Korean capacities. The second would be to believe that because of the increase in high-level meetings and the exchange of courtesies between leaders, the situation on the Korean peninsula has been permanently stabilized. The truth is quite the opposite."   As Britain's wartime prime minister Winston Churchill once said, it's better to jaw-jaw than to war-war, but not, perhaps, if the former is only a smokescreen to hide preparations for the latter.   And it seem unlikely that Kim Jong-un is following the precepts of Vegetius and preparing for war only in pursuit of peace, unless that means peace solely on his terms.   Neighbouring China remains suspicious, as it has since the north of Korea became part of the Han empire in 90 BCE, only to remain a thorn in the side of that and successive Chinese dynasties.   As Ursula von der Leyen, President of the European Commission, recalled at the 2019 Paris Peace Forum: "the need to stand together is stronger than ever. Only together do we have the strength."
PRETEXT AND PRECEDENT?
The same applies, of course, to other trouble spots and Syria is closer to Europe's doorstep. And in Syria, the Assad government and its Russian ally has consistently and remorselessly broken the international law banning the use of chemical weapons. As the EU-NPDC put it in a report, "In recent years, the international community, the United Nations and the Organisation for the Prohibition of Chemical Weapons (OPCW) have found creative ways to address this situation, but no strategy has so far succeeded in truly redressing the problem." Which is strange: the use of chemical weapons was first codified into international humanitarian law in the late 19th and early 20th century, although that failed to prevent their use in the First World War. The experiences of Ypres and the Somme, however, spurred moves towards the 1925 Geneva Protocol and the Chemical Weapons Convention (CWC), which banned the use of such weapons. There have been claims that Winston Churchill, during the League of Nations mandate in 1920s Iraq, used tear gas bombs dropped by the RAF to quell Arab resistance, but although he may have done and some historians claim he did, there is little evidence to support it. Britain's Air Ministry is said to have sought permission from the British Colonial Office to carry out the bombings – of tear gas, not phosgene, mustard gas or chlorine, so presumably intended to intimidate rather than kill – but permission was never granted, despite some military and political figures supporting the idea. Since then, the Rome Statute of the International Criminal Court has more clearly defined the ban as being on the use of 'poison or poisoned' weapons and 'asphyxiating, poisonous or other gases, and all analogous liquids, materials or devices', declaring their use to be a war crime.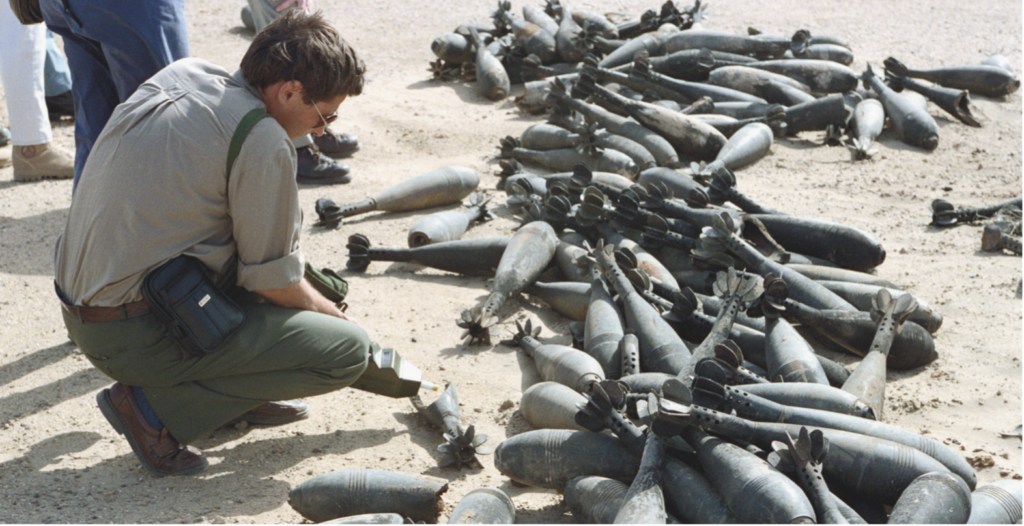 No state has publicly owned up to having used these prohibited weapons, nor has anyone sought to justify them, despite persuasive evidence of their employment by the Assad regime.  Syria, of course, continues to deny having used them, citing a deal with Russia to get rid of chemical weapons as a means of dissuading the US from air strikes.   The threat had been made, however, because of chemical attacks near Damascus in which hundreds were killed.  And, of course, despite the deal, chemical attacks in Syria continued.
SEARCHING OUT THE CULPABLE
France has certainly taken action to try and prevent the Syrian government from obtaining the ingredients and technology to build chemical weapons or other WMD. The twenty-five companes and individuals accused by France of having links with Syria's chemical weapons programme have consistently denied involvement and have threatened legal action. France claimed they're suspected of belonging to two 'supply networks' for the Syrian Scientific Studies and Research Center (SSRC), which has been sanctioned repeatedly over the country's chemical weapons programme. Only four countries have not signed up to the UN Convention banning the use of chemical weapons: North Korea, Egypt, Israel and South Sudan. Others, of course, may have signed but with their fingers, figuratively, crossed behind their backs.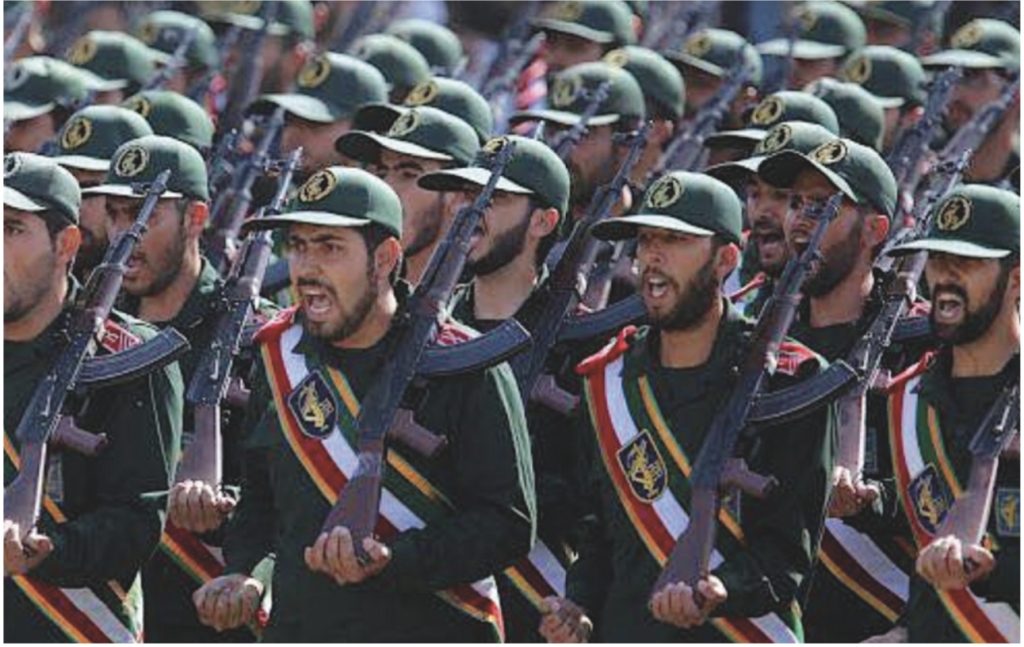 And then there is nuclear proliferation.  EU member states supported the Joint Comprehensive Plan of Action (JCPOA) to keep Iran from developing nuclear weapons and expressed concern over the Trump administration's decision to withdraw from it.   Now, with the US no longer a party to it, Iran has taken steps towards further nuclear development, announcing in May 2019 that it would no longer consider itself bound by the JCPOA restrictions.  
It's no surprise that this causes greater alarm within Europe than in the US itself: Iran's missiles could not cross the Atlantic but they could easily reach Paris, Berlin, Rome or London.  That's why the leaders of France, Germany and the United Kingdom met in Paris, together with the EU's High Representative for EU foreign policy, to assess a problem over which they seem to have little effective clout.  They have tried to get Tehran and Washington around the table and they have tried to persuade Iran to stick to the provisions, but without success.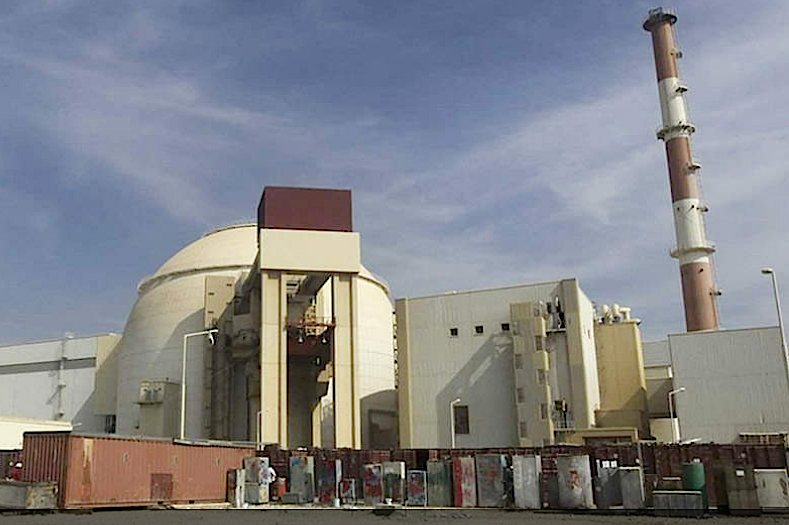 In a statement, the three countries' Foreign Ministers said "Instead of reversing course, Iran has chosen to further reduce compliance with the JCPOA and announced on 5 January that 'the Islamic Republic of Iran, in the fifth step in reducing its commitments, discards the last key component of its limitations in the JCPOA, which is the limit on the number of centrifuges', and that 'the Islamic Republic of Iran's nuclear program no longer faces any operational restrictions', including on enrichment and enrichment-related matters."   The Europeans have registered their concerns under the JCPOA's Dispute Resolution Mechanism over Iran's failure to meet its commitments, a move that has angered Tehran and has been condemned by Russia, which, along with China, was a signatory to the agreement.   In a joint statement after the meeting, the European leaders said "Recent events have highlighted Iran's destabilizing role in the region, including through the IRGC and Al-Qods force," and they restated their known position. "Our commitment to the security of our allies and partners in the region is unwavering. We must address – through diplomacy and in a meaningful way – shared concerns about Iran's destabilizing regional activities, including those linked to its missile programme."   That decision was backed by Commission Vice-President and High Representative for Foreign Policy, Josep Borrell, who said the aim was not to reimpose sanctions but "to find a solution for the return to full compliance."
LOOK FOR THE UNEXPECTED
It's worth remembering one odd thing here: during a hearing at the European Parliament in Brussels on President Ronald Reagan's 'Star Wars' strategic missile initiative, I met and interviewed a Russian academician who told me that America had nothing to fear at that time from attacks because of the very limited number of countries whose missiles could cross the Atlantic, and because none of those countries was especially hostile towards the United States. "An enemy is far more likely to hijack aeroplanes filled with explosives and fly them into New York skyscrapers," he said. That interview, you should note, was on September 10, 2001, one day before 9-11. It was a very prescient prediction, wasn't it?
Meanwhile, OFAC, on behalf of the US Treasury, has been delving into those who try to get around the rules, in close collaboration with the FBI. We met Hamed Dehghan and his pals earlier, but there are others, such as Shaghayegh Akhaei, general manager and board member of PKGB, and Mahdi Ebrahimzadeh, who helped Dehghan in trying to procure electronic components. And then there's the Asre Sanat Eshragh Company (ASEC) and its owner and general manager, Sayed Hossein Shariat. According to the Treasury, ASEC has procured large amounts of aluminium alloy products for several Iranian companies, such as Iran Electronic Industries (IEI) and Iran Aviation Industries Organisation (IAIO), both of them designated by OFAC several years ago for being owned or controlled by Iran's Ministry of Defence and Armed Forces Logistics (MODAFL). IEI has also been listed for sanctions by the European Union and Japan, as well as Australia, Canada, Norway and Switzerland, while the IAIO has been sanctioned by the EU as "an entity linked to Iran's proliferation-sensitive nuclear activities or Iran's development of nuclear weapon delivery systems".
The escalating crisis continues to cause concern on a worldwide scale, however, as Josep Borrell, told the European Parliament in February, 2020.   "The intensification of military operations in Idlib has resulted in the indiscriminate killings of hundreds of civilians," he said.  "Attacks continue on civilian targets in densely populated areas, medical facilities and settlements for internally displaced people. These are blatant and serious violations of international humanitarian law. There has to be accountability for those responsible."   The EU, of course, is restricted to using soft power, not having a real military capability, although that may change now that the United Kingdom, which always opposed an EU military capability, is no longer a member.  
Borrell continued: "Since military operations began in Idlib in February 2019, one year ago, more than 1 million people have been displaced towards Turkey. We are talking about one million displaced people in one year. Every day more Syrians are fleeing the fighting and another wave of refugees is quite possibly in the making.   We also see clashes between the Syrian regime and Turkish forces, plus the risk of Turkish and Russian militaries confronting each other. These tensions could in turn trigger a wider regional conflict."   Borrell insists that the existing ceasefire between Ankara and Moscow must be implemented and acted upon.   And the EU has massive economic clout if it chooses to use it.  At Turkey's request, the NATO Council has already met to discuss the crisis: under the Treaty, an attack on one NATO member is an attack on all.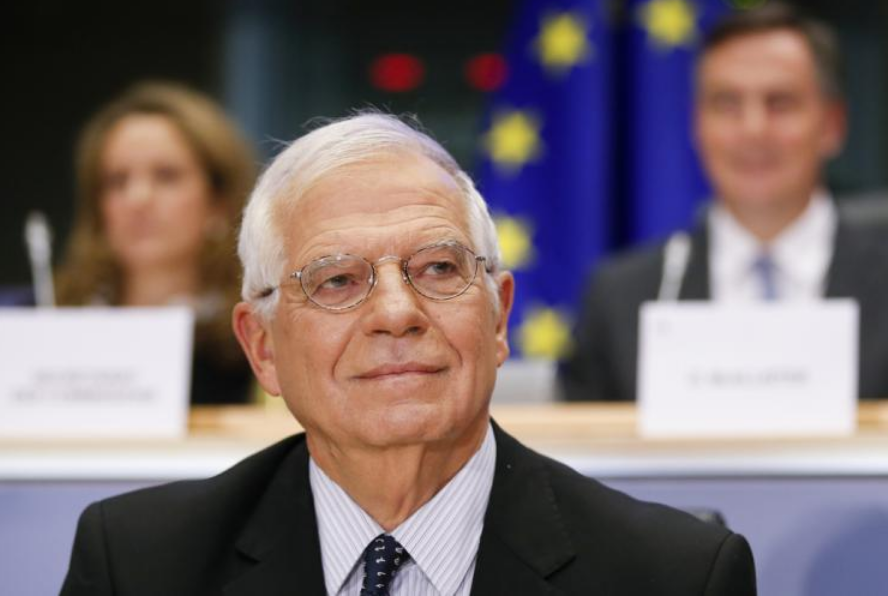 After the meeting, NATO Secretary General Jens Stoltenberg told journalists "Today's meeting is a clear sign of solidarity with Turkey. Turkey is a valued NATO Ally and Turkey is the NATO Ally most affected by the terrible conflict in Syria, which has suffered the most terrorist attacks, and which hosts millions of refugees.  NATO continues to support Turkey with a range of measures, including by augmenting its air defences. This helps Turkey against the threat of missile attacks from Syria."   The risk of all-out war seems to be increasing.
BUYING THE MEANS FOR WAR
As the Jersey Financial Services Commission points out, the kinds of networks involved in what amounts to the smuggling of proscribed items from one jurisdiction into another, are basically criminals. The states concerned may believe their activities are all in the name of patriotism but the criminal organisations they employ see it as being all in the name of profit. It's up to governments – including offshore entities like Jersey – to be watchful. "Financial measures act as a supplement to effective export controls, to address the financial activity associated with proliferation," says their official guidance document, published in 2011. "Similar to international criminal networks, proliferation networks use the international financial system to carry out transactions and business deals. Institutions should be alert to the possibility that their customers may be engaging in, or facilitating, proliferation activities." In other words – and in compliance with OFAC requirements – it's up to those dealing with cross-border financial transactions to keep a weather eye out for suspicious activity.
The EU has a variety of sector-specific bodies that count as its European enforcement authorities (EEAs), and their powers sound impressive, if their nature is diverse.   In their report, "the Proliferation of EU Enforcement Authorities: a New Development in Law Enforcement in the EU", written by Miroslava Scholten, Michiel Luchtman and Elmar Schmidt, the question is posed: "What can EEAs do? Depending on the statutory remit, they can monitor behaviour of private parties, such as airline companies and banks. If a violation of relevant EU law by the private party is suspected, the EEAs can investigate the alleged violation, including conducting an on-site inspection at the business premises of the private party. If the violation has been proved to occur, they can punish via imposing fines and/or supervisory measures, like public notices and revocation of a permit."  
But the EU has specific problems that don't apply to the United States.   Since the departure of the United Kingdom, only one EU state (France) has nuclear weapons, although others could have if they wished.   They don't.   Different member states have very different views on the use of nuclear power for peaceful applications, let alone for weapons.   Several of them have a long tradition of neutrality and, in the cases of Sweden, Ireland and Austria, constitutional opposition to nuclear weapons. 
All of this tends to suggest that the EU speaks with several voices on contentious issues like Syria.  However, in a speech to the European Parliament, Borrell said "The EU has major stakes in Syria and in the surrounding region. We cannot afford more regional instability and another migrant crisis. We must avoid a resurgence of Da'esh and other terrorist organisations at Europe's doorstep. The EU has a duty to preserve the rules based international order including the legitimacy of the United Nations Security Council. Yes, I know, we say that once again and we have to continue saying that."   He spoke for many when he added "Recent military gains by the Syrian regime are not translating into stability, on the contrary. The Syrian regime will not bring peace and stability to Syria if it continues to pursue a military logic and the repression of its people. The economic situation is deteriorating rapidly, exacerbated by the banking crisis in Lebanon. The regime must change its behaviour."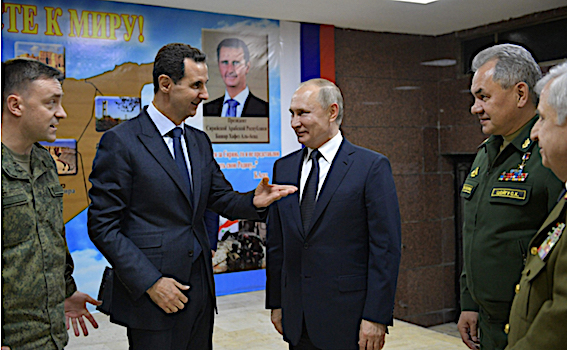 The EU has used sanctions before in a bid to alter the behaviour of some countries, such as Rhodesia (Zimbabwe) in the 1980s and later South Africa and Russia, as the European Parliamentary Research Service points out.   "Implicit in the UN's commitment to preventing threats to international peace is non-proliferation of weapons of mass destruction, the basis for UN and EU sanctions against Iran's and North Korea's nuclear programmes. Territorial integrity is the basis for sanctions against Russia adopted by the EU (but not the UN, due to Russia's Security Council veto). Recognising that threats to peace and security come not only from governments, sanctions also target non-state actors, such as al-Qaeda, ISIL/Da'esh, the Taliban in Afghanistan, and rebel groups in Mali, Libya, Somalia and Yemen."   Incidentally, sanctions can also be lifted, such as those imposed by OFAC on four banks in Estonia.
Borrell has now called an emergency meeting on Syria, issuing a statement on March 1 to explain why. "Everybody, especially the Syrian regime, needs to urgently re-engage in a political process under the auspices of the United Nations," he said. "We also have to continue mobilising resources to reduce the suffering of the civilian population to provide shelter, food and medicine. And EU member states also continue to do their part. Humanitarian access needs to be ensured, including to the most remote areas, where the most vulnerable people are. I underlined this in all my contacts over the past days.
At the same time, we continue to follow closely the migration situation at our external borders. The EU – Turkey Statement needs to be upheld. The EU is engaged in supporting Greece and Bulgaria in addressing the unfolding situation."
It's a strange thing. If Vegetius was right, with so many diverse and troublesome countries preparing for war, their leaders must be anticipating a lot of peace. But they're presumably not, so the efforts to prevent their ever-more-cunning attempts at proliferation must continue.
Tobias Bowman-Grant
Click here to read the 2020 April edition of Europe Diplomatic Magazine