© Edm
There is a children's party game called "Chinese Whispers", although it has nothing to do with China. The Americans call the game "telephone", anyway, which clearly has no Chinese implications. The game involves one participant whispering a message to the person next to them, who then passes it on, also in a whisper, with the idea being to see how hugely different the message gets to be by the end of the circuit. It can (I'm told) lead to some "hilarious results" for gatherings of people who are easily amused. The game has existed for years under a variety of names and first assumed its "Chinese whispers" title (according to some sources) in 1964. It has no more to do with China than "Postman's Knock" has to do with the mail services, although postman's knock is much more fun to play than Chinese Whispers, involving, as it does, kissing instead of whispering.
The modern version of "Chinese whispers" is very different and much more dangerous, involving the theft of cyber-information using the latest technology. The perpetrator places a hidden programme in the victim's computer or communication system which then surreptitiously harvests all the data that seems likely to be of interest to the programme's creator or their employer, possibly by means of targeting "key words". Strange as it may seem, espionage is not against international law, while interference in another country's affairs is. But the Internet is a very vulnerable area in which to work. Committing vital secrets, whether scientific, political, strategic or whatever, to the Internet is an invitation to tech-savvy outsiders to look through your private papers at will and copy (steal) those that are most interesting. Today's spies don't wear fedoras and raincoats with turned up collars; they're not even people. They're invisible programmes, hidden away among the components of your trusty computer, safe from prying eyes. Safe from your prying eyes, anyway. But is time starting to run out for Chinese cyber-espionage? Well, time is certainly passing: tick, tock, or should I say TikTok?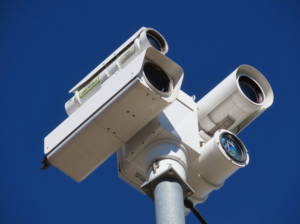 Sometimes, the "victims" of spying invite those that want to spy on them to do exactly that. Take the British police, for instance, most of whose surveillance cameras were made in China or at least contain Chinese-made components. As a result, Chinese camera systems are banned from British government premises and UK Prime Minister Rishi Sunak has authorised the shooting down of any Chinese spying balloons that appear in UK airspace. Clearly, the ban doesn't apply to traffic control. There is something of an ethical conundrum, too, because the same identical cameras are used by Beijing to monitor the camps where China detains Uyghurs in Xinjiang province. Is it right to provide custom to a regime whose actions meet with widespread condemnation? China needs such trade; the prediction by Goldman Sachs that it would overtake the United States economically by 2026 now seems to be in some doubt, with Goldman Sachs revising its prediction to say that China's economy won't outgrow America's until 2035, and even then, not by much.
But there again, the government in Beijing regularly interferes with local authorities (who are responsible for much of China's infrastructure and its dubious quality) and also with its various private enterprises (yes, China has private enterprises, but they face extortion by local and national authorities which holds them back). What's more, there is a serious risk that some potential "customers" in the West may decide to shun Chinese-made goods, especially in the security field. Certainly, Western nations are getting increasingly wary of Chinese cyber-goods, and several have banned or at least downsized TikTok's involvement in daily life.
|

TOO MUCH KNOWLEDGE IS A DANGEROUS THING (BUT VALUABLE)
Perhaps I should begin by explaining what TikTok is; even its regular users sometimes don't appear to know. It calls itself a "short-form mobile video hosting service" and describes its mission as being "to capture and present the world's creativity, knowledge and moments that matter in everyday life". It's the leading example of this sort of facility in the world, but several countries have banned it, (or at least banned its use on government-owned premises or devices) including the United States, Australia, Norway, the EU institutions, the UK, France, Canada, India, Taiwan and Afghanistan.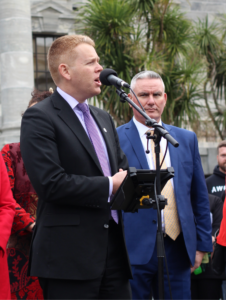 That's a pretty eclectic list and in reality much longer that the examples I have provided. New Zealand's Prime Minister, Chris Hipkins, told the media that he doesn't have TikTok on his phone because "I'm not that hip and trendy". Afghanistan banned it and one of its "games" to protect young users from "immoral content", although Afghanistan considers anything immoral that suggests there are any parts of the human body that are not to be mentioned. I don't have it on my phone either, because I can't see the point in it anyway; I would never use it, even if I could work out how to. It finds its biggest usership among the relatively young; some 40% of its clients are aged between 14 and 40. But it is enormously successful: in 2021 Android phone users around the world spent 16.2 trillion minutes on TikTok, which is quite a lot; almost two thousand years, in fact, by my calculation.
According to Reader's Digest, the application can boast some 800-million subscribers, which is impressive. The ap, which is known as Douyin in China, is owned and was first developed by a Chinese company called ByteDance and it has been a runaway success, to the extent that Microsoft have been trying to buy it, at least partially. Hacking is simply a fact of our interconnected lives and as of now there is no way effectively to completely combat it. One problem is that users have to sign up in a way that grants ByteDance permission to access a lot of personal details. Reader's Digest quotes Doctor Darren Hayes, the Director of Cybersecurity and Assistant Professor at Pace University, who said: "We are particularly concerned about the extraordinary amount of personal data being collected, about the user, in plaintext…the app stores user data in an unencrypted format on the device." Which, of course, means all that information is open and available to anyone with the technical skills to obtain it. Data can be monetised, if you know how and have the inclination.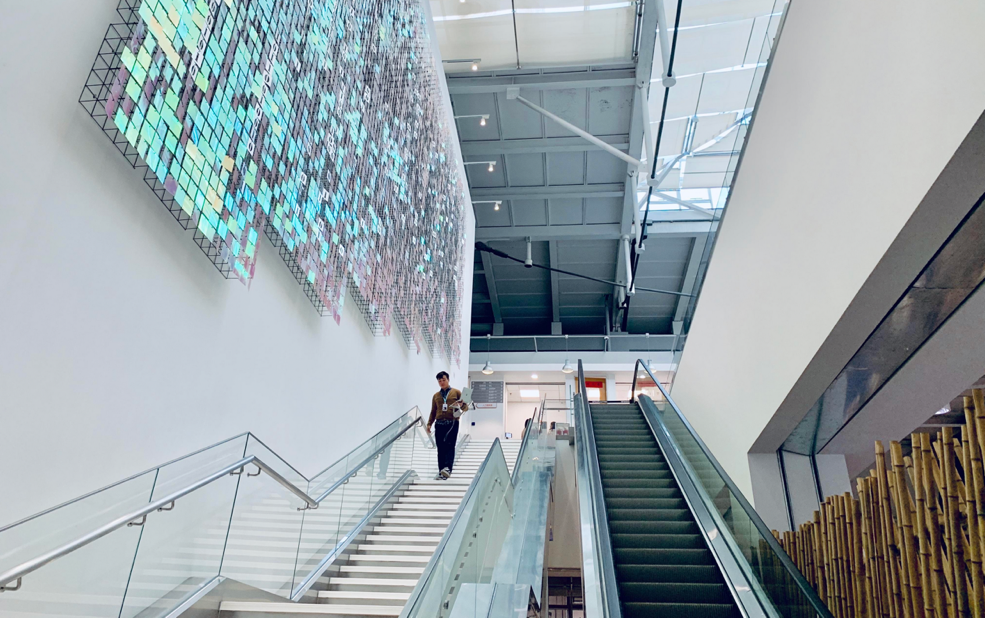 Information is power, of course, and the more you know about someone the more power over them you will have. This rather brings into question Chinese President Xi Jinping's recent meeting in Xian, in western China, with a number of Central Asian leaders. Xi told them he wanted to help them by, for instance, improving law enforcement, security and their capabilities in terms of defence. It's part of Xi's current interest in "global security", which seems to be mainly aimed against the United States. Some Western observers also saw his rhetoric as part of a Chinese push towards Central Asia while Russia's attention is distracted with Ukraine. Xi told his fellow delegates that China believes in "state sovereignty" just at a time when a number of Central Asian countries are starting to look for a reliable security partner because of Russia's preoccupation elsewhere. When Xi talks about supporting "global security", he primarily means protection from the influence of Washington. At the same time, experts say, these same Central Asian leaders are not seeking a partnership with countries that are against Russia.

Xi's China should fit the bill nicely. Their friendship suits him, too. At the summit in Xian, several Central Asian countries – especially Kazakhstan – praised Beijing and expressed their support for Xi's position as he continues to dismiss allegations of human rights abuses and measures to counter religious issues as simple movements to eradicate terrorism. It remains an odd thing, though, that even countries with Muslim leaderships prefer friendship with Beijing to supporting the Uyghur Muslim minorities. Those same states must also cope with a suspicious public who would like to see more visible and clear-cut support for Uyghur fellow religionists. Some express their concern, too, about the presence of Chinese troops on their territory. Truth, of course, has long disappeared from Turkish news, it seems. Turkey's Interior Minister, Suleyman Soylu, said on CNN Turkey that the US is trying to gain control of Baghdad's domestic policies by using the Uyghur situation to pressurise China. Soylu's comments failed to please the Uyghurs themselves because it only repeated Beijing's own narrative, using the Uyghur genocide for his own political purposes. Uyghur activist Dolkun Isa, who lives in Germany, claimed afterwards that Soylu was trying to politicise the genocide and other human rights abuses to distract attention during national elections.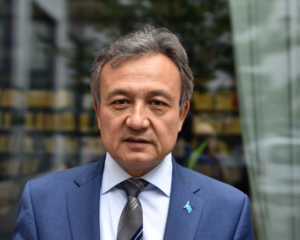 China has branded Isa "a terrorist" for speaking out. "The human rights violations committed by China should be a concern to everyone, including Turkey," Isa told the media. "This is not an issue to advance political agendas, this is a human issue." Of course, in the eyes of China's leadership anyone who disagrees with Chinese policies is a terrorist. They seem to have forgotten what the word means.
Xi reminded delegates in Xian that "a prosperous Central Asia will meet the aspiration of people of different countries in the region for a better life, and inject strong impetus into world economic recovery." He said ethnic conflicts, religious disputes and cultural division are "not the main theme in Central Asia, while solidarity, inclusiveness and amity are the pursuit of the Central Asian people". China and Central Asian countries should deepen strategic mutual trust, Xi said, "and always offer clear and strong support for each other on issues of core interests such as those involving sovereignty, independence, national dignity and long-term development".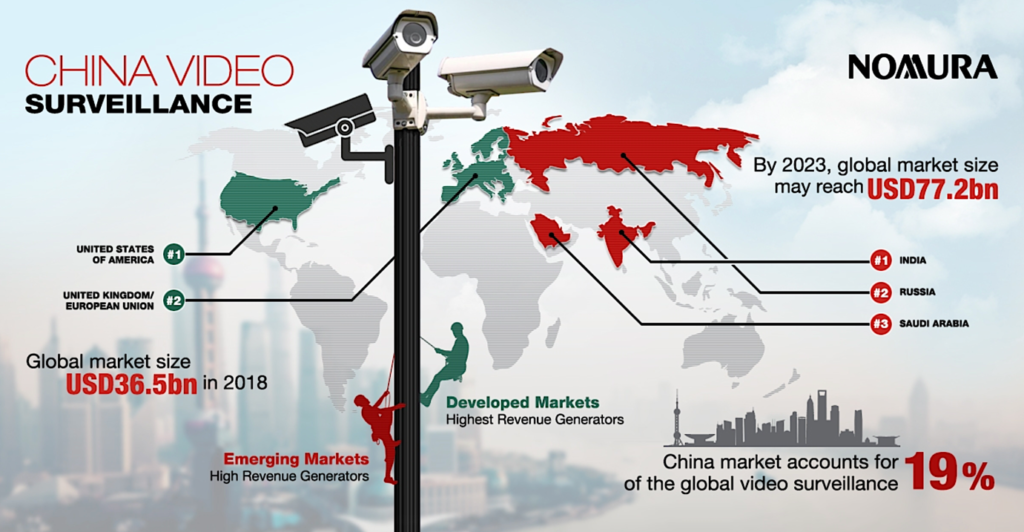 |

DON'T LAUGH (YOU PROBABLY WON'T ANYWAY)
There is concern, too, that ByteDance may seek to suppress any content that could be seen as critical of China's leadership. China remains fervently anti-American, putting out endless propaganda in favour of Russia at America's expense. It has also been revealed that Beijing leaders simply can't take a joke, nor possibly understand what a political joke is. According to the Foreign Policy Chief's Brief, a Chinese comedian's joke about the People's Liberation Army (PLA) led to his entertainment company being fined $1.9-million (€1.76-million). In point of fact, the joke itself was in no way critical of the PLA nor anti-Beijing. It wasn't funny, either. The comedian merely said that while watching his dogs chase a squirrel, he was reminded of the PLA battle-cry, "Fight to Win". Hilarious, isn't it? No, of course it isn't, but nor is it in any way dangerous to the Chinese government and nor is it subversive. It clearly doesn't pay to be a comedian in a country whose government lacks any sort of sense of humour, or even understand what humour is. And if that huge fine isn't enough, the comedian's company is now under investigation for insulting the PLA and causing a "bad social impact", whatever that means. Comments that the measures imposed on the comedian were "too harsh" were met with censorship and a surge in official nationalism. China also suspended the Weibo and Bilibili accounts of a well-known British Malaysian comic because he had made a joke about Chinese surveillance. But Chinese surveillance and censorship are no laughing matter, and they certainly happen. Beijing should perhaps recall the old British saying, "laugh and the world laughs with you; cry and you cry alone". (Please note: it says the world laughs with you, not at you, although it may laugh at over-reaction.)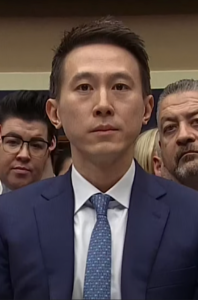 But the accusations levelled at TikTok are not at all funny really. IT security expert Stefan Strobel told the German media company Deutsche Welle that although the TikTok app appears to be just an amusing way of exchanging information and sending videos, "The developer of the app built back doors, spy functions and other things into the app from the outset and took great care to ensure that no one would notice." At the time of writing, it is not known (at least, not publicly) if TikTok had any involvement with the malware that China has targeted on Guam. It first came to the attention of US intelligence at around the same time that the FBI was examining equipment found on the Chinese spy balloon that had been shot down off the coast of South Carolina in February.
US intelligence, assisted by Microsoft, have found what could be an unwelcome intruder in some inexplicable computer code that has turned up in telecommunications systems in Guam and in some other parts of the United States. Microsoft says it was installed by a Chinese government hacking organisation, while Guam is significant because its is home to a massive US airbase. Put that together with its various Pacific ports and it becomes clear that Guam would be central to any American military response to an attempted invasion or a blockade of Taiwan.
Strobel is the founder and CEO of the IT security company Cirosec, and he explains that Chinese apps are very different from Western software, in which users are sometimes offered updates which they are free to decline if they wish. Chinese apps don't give the users the chance to say "no thanks" and they can make big changes to ways in which their apps operate without users even being aware of it. Changes can be put in place even while the app is in use. According to Strobel, the whole operation to put the system in place that targets Guam was carried out in a very clandestine manner, even using home routers and other consumer devices with Internet connections as part of the network. The Chinese government had put a lot of effort into developing this malicious spyware, but Microsoft has now published the details of a code that should enable users to see it and to get rid of it.
Certainly, China seems determined to spy on our most mundane activities, not just on the sorts of things you might imagine would interest a government, or at least its spies. TikTok and other popular Chinese apps have been shown to be clever vehicles for getting malware onto people's mobile phones and other devices. However day-to-day you may think your on-line activities to be, the programmes are able to syphon off vast amounts of data about the equipment's user for no obvious reason. But information, of course, is money, or at least it can be monetised by people with evil intent. As an example, let's take a look at another popular app that was developed in China, WeChat, which can be used in making payments, among other things. All the data passing through it is almost certainly going to be harvested by Beijing, while the app itself has an amazingly sophisticated firewall around it to prevent any deeper investigation into what it's doing.
|

TAKING CARE
You should not imagine that you're safe because you don't install new software when it's offered. Often the smartphones made in China or built elsewhere but with Chinese components come with the malware already built in. With the surge in demand for artificial intelligence – AI – there is likely to be a steep increase in demand for Chinese-made components. Jensen Huang Jen-hsun, the CEO of Nvidia, an American multinational technology company, has said that China is a "very important" market for tech, as well as a prominent supplier. There is a rapidly expanding market for all AI-related technology. For example, two small programmes supplying alternative fonts in actual fact encrypted packets of data which it then sent to a server in Shanghai when the device wasn't being used. There is also a warning not to turn to the grey market for cheaper alternative apps. For example, China was behind the "ghost" version of the Apple Xcode, which inserted malicious software into the devices of anyone trying to use but who only chose it because it was cheaper than the official version. It had been expertly done, according to experts and it contaminated thousands of apps. The soundest advice may simply be to avoid Chinese-made appliances, but avoiding equipment containing a Chinese-made component will be harder. You should also, perhaps, think twice before installing a new programme that looks like being fun but which is not an official product.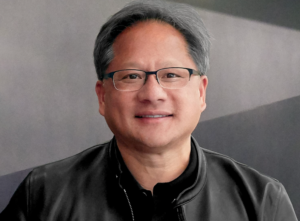 Arguably the best-known modern Chinese 'fairy tale' is about three sisters from Shanghai, born near the end of the 19th century and all of whom became famous for different reasons. They were born into the privileged and wealth Soong family and went in different ways. The Soong family were devout Christians, their father having been converted by missionaries in the deep south of America. The girls' names were Ei-ling, which means "Kind Age", Ching-ling (meaning Glorious Age), and May-ling, which translates as Beautiful Age. Their life choices divided them in time. Sun Yat-sen fell first of all for Ei-ling, then for Ching-ling before leading the revolution that got rid of China's monarchy. He died in 1925 and his place politically fell to Chiang Kai-shek, who married May-ling, the Little Sister, going on to rule the country until the Communists drove him out in 1949. The other sister, the widow of Sun Yat-sen, joined the Communists and became the country's vice-chairman under Mao Zedong. She became known as "Red Sister". She also lived with her chief bodyguard, who was less than half her age, something that was practically unheard of in puritanical Communist China. The point I'm making (needlessly dragging it out) is that individuals could lead individual lives, even under Mao.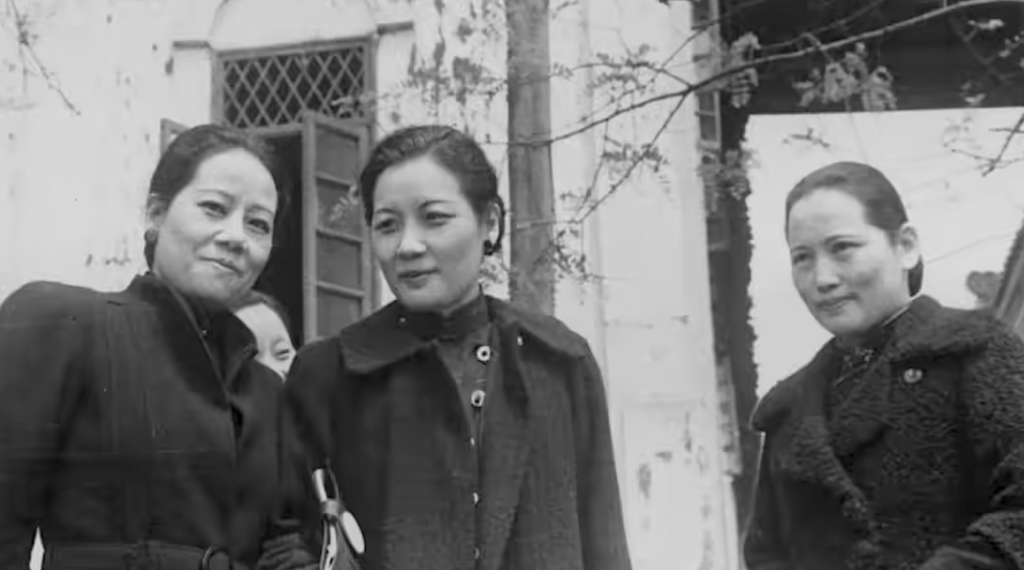 With the central control now imposed on what the people of China are meant to do, there is little chance of three such different siblings being allowed to live such different lives today, it would appear. Perhaps fairy tales are not encouraged in the China of today. The book about the three – Big Sister, Little Sister, Red Sister – was written by Jung Chang, whose books have sold more than 15-million copies outside mainland China, where – not surprisingly, perhaps – they are banned. Individualism is not encouraged under Xi Jinping. The stories of the three sisters are still told, however, so perhaps the thirst for individualism is still there, if firmly supressed.
China, of course, is not alone in frowning on freedom of thought. Many tech users have been expressing their surprise that Microsoft is said to be planning to invest in a new cloud data centre in, of all places, Saudi Arabia. The plain fact would seem to be that the many and various countries of the world, wherever they may be and whatever their official religion may be, appear to worship money above all. But if everything is for sale, it behoves us all to take extra care. "Political power," wrote Mao Zedong, "grows out of the barrel of a gun." We cannot change that, but it should not grow out of over-stuffed bank accounts financing high-tech theft that leaves no room for individuality. Mao would have agreed, it seems, or he never would have written: "Letting a hundred flowers blossom and a hundred schools of thought contend is the policy for promoting the progress of the arts and sciences and a flourishing culture in our land."