Malla Strict Nature Reserve, Saana, Lapland © Visit Finland/Suvi Mansikkasalo
According to the 2022 World Happiness Report, Finland has been declared the happiest country on earth for the fifth year in a row.
The Finns, citizens of the northern European country, have no connection to the Norsemen, nor do they have the Nordic heritage that Swedes and Danes have. They are thought to have originated in what is now Turkish territory, and their language, Finnish, is neither a Scandinavian nor a Slavic language, but Uralic and belongs to the Finno-Ugric language family. Finnish is often considered one of the most difficult languages to learn.
If you have ever met a Finn, they have probably mentioned the reserved nature of their compatriots. They can be a little shy and not very talkative at first, but are generally friendly, polite and approachable. Honesty is highly valued in Finnish culture, as are good manners and practicality. They usually do not want to draw too much attention to themselves. Finnish families are usually small, with only one or two children.
When they meet, they shake hands briefly but firmly and make eye contact. There is no additional touching of the shoulder or upper arm, as in other Western cultures.
The dress code in the office usually calls for jackets and trousers in muted or pastel shades for men, while women wear elegant but not too flashy clothes, often trousers.
If you are a guest at a Finn's house, it is nice to bring the host some quality chocolates, a good wine or flowers (but always in odd numbers and never white or yellow, which are reserved for funerals).
When they receive gifts, Finns always open them on the spot. A unique Finnish custom is that the men usually sit on one side of the table and the women on the other, with the host and hostess sitting at opposite ends of the table.
Lunch is usually taken between 11 am and 2 pm, and a typical lunch break at work lasts less than an hour. Tipping is not compulsory in Finland. Evening meals are taken at home around 5-6pm.
Children aged six to sixteen receive a free hot meal every day at school, with Finland leading the way globally. The country also has one of the highest quality education systems in the world, emphasising basics and practical knowledge, without homework or surprise tests, while children have the time and freedom to choose their own interests and pace of learning.
Finland outperforms most countries not only in terms of the well-being and life satisfaction of 15-year-olds, but also in terms of their performance in the OECD Pisa tests. The Finnish system doesn't encourage fierce competition between students, nor does it support coercive measures on the part of teachers.
In the business environment, Finns encourage consensus and usually try to avoid open conflict. Their communication style is direct and honest, and companies tend to have a flat organisational chart with a moderately egalitarian management style. In meetings, a serial style of conversation is used (listening to the speaker, waiting for him to finish and then replying).
Interrupting the conversation is considered extremely rude, positive and negative feedback is given openly and in a low-context communication (unlike in many Asian cultures, for example). Trust is earned through performance and results rather than personal relationships and connections.
Santa's official hometown is believed to be in Rovaniemi on the Arctic Circle in Lapland, Finland. However, if you ask the Finns, they say that Korvatunturi is where Santa's secret workshop is located.
An essential part of Finnish culture is the 'saunakulttuuri Suomessa', the Finnish sauna. It is estimated that there are three million saunas in Finland, out of a population of 5.5 million. Most companies and state institutions have their own saunas. The president himself has an official sauna, as does the prime minister. Unlike the wet sauna, the Finnish sauna uses the power of dry heat.
Humidity is kept below 20 per cent and the temperature is between 80 and 100 degrees Celsius. And watch out: Finns go to the sauna completely naked, even among strangers! Nudity is no big deal. The reason saunas are so popular with Finns is that they fully recognise the health benefits, such as relaxation, stress relief, improved sleep, reduced chronic pain and fatigue, muscle recovery and even improved mental health. For many Finns, the sauna was the most sacred room in the house and the one most closely associated with their well-being.
Traditionally, saunas were also places for purification rituals before marriage. The bodies of the deceased were washed and prepared for burial on the wooden benches, also in the sauna.
Among the most famous Finns are Formula 1 racing driver Kimi Raeikkoenen and Sanna Marin, the youngest prime minister in Finnish history and the fourth youngest head of state in the world.
According to a report by the Georgetown Institute for Women, Peace and Security, Finland is the second best place in the world for women. Finnish women are generally thought to be more open-minded and approachable than men, and often speak three or four languages. 46 per cent of the members of the Finnish Parliament are female. 52 per cent of women over 25 have a permanent job. When they give birth, both parents receive 160 days of paid leave each.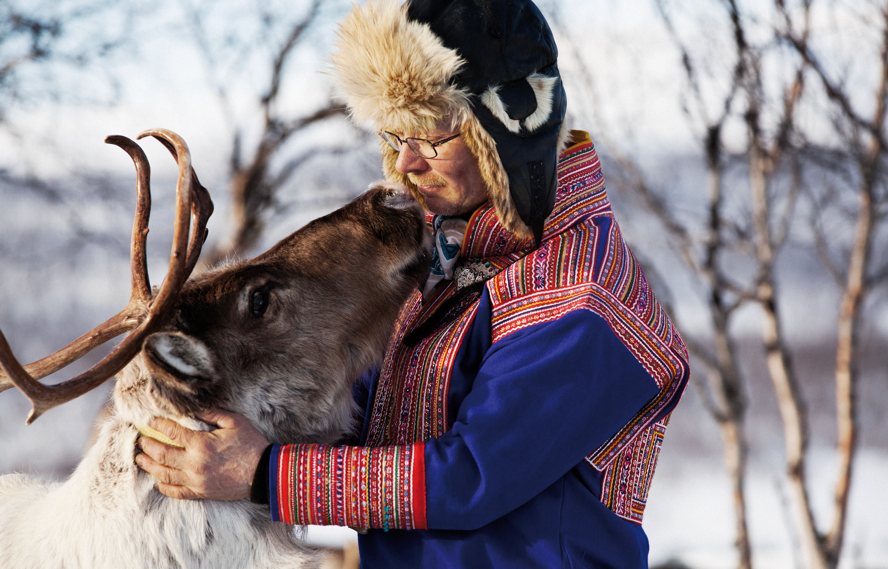 Finnish society is egalitarian; men and women equally share responsibility for family, work and state. The Finnish philosophy of life is simple and practical, as one of their famous quotes shows:
'He who asks the way doesn't get lost'.