THE LATEST COUNCIL OF EUROPE'S ANTI-CORRUPTION BODY RECOMMENDATIONS
Preventing corruption of parliamentarians, judges and prosecutors: France can do better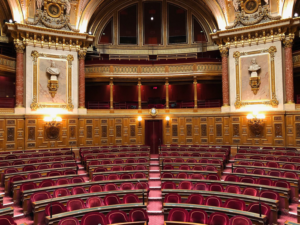 In a report the Council of Europe's Group of States against Corruption (GRECO) notes that some progress has been made regarding members of parliament, such as oversight of senators' operational expenses, the system for dealing with conflicts of interest and the two Houses' regulations on receiving gifts, and the publication online of gifts and invitations declared by National Assembly members. It calls on the authorities to continue making headway in this field, in particular as concerns oversight of Assembly members' operational expenses and the publication online of the Assembly members' and senators' declarations of assets.GRECO finds it a matter of regret, however, that the progress noted in its previous reports regarding the judiciary has not been maintained. Several recommendations on the Judicial Service Commission (Conseil Supérieur de la Magistrature (CSM)) have still not been implemented or have been only partially so more than six years after the adoption of the first report on this issue in 2013. The recommendations call for disciplinary authority over judges to be concentrated in the hands of the CSM and for the appointment of and disciplinary regime for prosecutors to be brought into line with those applicable to judges.In the light of these conclusions, the non-compliance procedure comes to an end and GRECO will therefore continue its regular monitoring procedure with regard to France, which is required to submit by September 2021 a report on the progress made in implementing the six (out of eleven) recommendations still pending.
San Marino: Council of Europe anti-corruption body calls for a structural reform of the judiciary
The Council of Europe's anti-corruption body (GRECO) recommends that the composition of the Judicial Council be changed to limit political influence. In a new report it also calls for a reappraisal of the workload, internal procedures and resources of the court to improve and streamline its operation. Transparency and accessibility of public information on judicial activity must also be stepped up.More can also be done regarding judicial accountability, including by developing a comprehensive approach to judicial integrity and better regulation of disciplinary action to improve its objectivity, proportionality and effectiveness. GRECO also called for ensuring consistency, objectivity, transparency and fairness of case allocation, including by strengthening assignment criteria.The report also looks at corruption prevention mechanisms in the Great and General Council and recommends the adoption of a code of conduct for parliamentarians, as well as the introduction of a system of public declaration of assets and interests. The implementation of the 14 recommendations addressed to San Marino will be assessed by GRECO through its compliance procedure, during the second semester of 2022.The Group of States against Corruption (GRECO) is a Council of Europe body that aims to improve the capacity of its members to fight corruption by monitoring their compliance with anti-corruption standards. It helps states to identify deficiencies in national anti-corruption policies, prompting the necessary legislative, institutional and practical reforms. Currently it comprises the 47 Council of Europe member states, Belarus, Kazakhstan and the United States of America. (Source Coe)
UN AND EU SIGN AGREEMENT TO ENHANCE COOPERATION AND STRENGTHEN RESPONSE IN PEACE OPERATIONS
The United Nations and the European Union signed an agreement in the margins of the 75th session of the General Assembly to enhance cooperation and strengthen collective response in peace operations and crisis management.The "Framework Agreement Between the United Nations and the European Union for the Provision of Mutual Support in the context of their respective missions and operations in the field" was signed by the UN Under-Secretary-General for Operational Support, Atul Khare, and the Head of EU Delegation to the United Nations, Ambassador Olof Skoog. Building on the success of our joint achievements, this Agreement reaffirms that partnerships are essential to address the growing scale and complexity of challenges to international peace and security.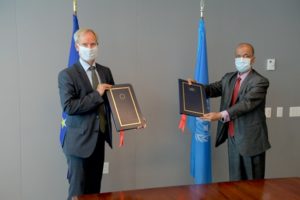 The Agreement will facilitate operational alignment and enhance complementarity between EU and UN field missions in the areas of logistics, medical, and security support. In particular, this Agreement will enable the UN and EU to expand co-operation in operational support services by building mutual understanding of our respective procedures and structures for the planning and execution of logistics support in missions and operations in the field.This is also a concrete step forward in advancing the UN's Action for Peacekeeping Initiative (A4P) and the Declaration of Shared Commitments on UN Peacekeeping Operations, reinforcing the principle that strengthened partnerships are vital to effective and efficient mandate delivery.The Framework Agreement complements existing cooperation arrangements between the two organisations and reflects the mutual commitment of the EU and the UN to multilateralism and a rules-based order. Our joint resolve serves to strengthen strategic and operational collaboration in response to global crises, threats, and challenges that cannot be addressed by individual nations acting alone. Furthermore, the ongoing COVID-19 pandemic demonstrates the importance of multilateral action, and how this maximises impact on the ground.The United Nations and the European Union have progressively increased collaboration in peacekeeping and crisis management and fostered innovative approaches to co-operation. Initiated in the Western Balkans in 2003, co-operation has since expanded to include a number of theatres in Africa and the Middle East. Today, we closely coordinate our activities i.e. in Somalia, Central African Republic, Libya and Kosovo, and work side-by-side in support of the G5 Sahel Joint Force.
INDUSTRY GETS WORKING ON EUROPE'S PLANETARY DEFENCE MISSION
ESA has awarded a €129.4 million contract covering the detailed design, manufacturing and testing of Hera, the Agency's first mission for planetary defence. This ambitious mission will be Europe's contribution to an international asteroid deflection effort, set to perform sustained exploration of a double asteroid system.
Hera – named after the Greek goddess of marriage – will be, along with NASA's Double Asteroid Redirect Test (DART) spacecraft, humankind's first probe to rendezvous with a binary asteroid system, a little understood class making up around 15% of all known asteroids.
The contract was signed by Franco Ongaro, ESA Director of Technology, Engineering and Quality, and Marco Fuchs, CEO of Germany space company OHB, prime contractor of the Hera consortium. The signing took place at ESA's ESOC centre in Germany, which will serve as mission control for the 2024-launched Hera.Hera is the European contribution to an international planetary defence collaboration among European and US scientists called the Asteroid Impact & Deflection Assessment, AIDA. The DART spacecraft – due for launch in July 2021 – will first perform a kinetic impact on the smaller of the two bodies. Hera will follow-up with a detailed post-impact survey to turn this grand-scale experiment into a well-understood and repeatable asteroid deflection technique.While doing so, the desk-sized Hera will also demonstrate multiple novel technologies, such as autonomous navigation around the asteroid – like modern driverless cars on Earth – while gathering crucial scientific data, to help scientists and future mission planners better understand asteroid compositions and structures.Hera will also deploy Europe's first 'CubeSats' (miniature satellites built up from 10 cm boxes) into deep space for close-up asteroid surveying, including the very first radar probe of an asteroid's interior – using an updated version of the radar system carried on ESA's Rosetta comet mission.
Due to launch in October 2024, Hera will travel to a binary asteroid system – the Didymos pair of near-Earth asteroids. The 780 m-diameter mountain-sized main body is orbited by a 160 m moon, formally christened 'Dimorphos' in June 2020, about the same size as the Great Pyramid of Giza.DART's kinetic impact into Dimorphos in September 2022 is expected to alter its orbit around Didymos as well as create a substantial crater. This moonlet asteroid will become unique, as the first celestial body to have its orbital and physical characteristics intentionally altered by human intervention. Hera will arrive at the Didymos system at the end of 2026, to perform at least six months of close-up study.Hera's mission control will be based at ESA's ESOC centre in Darmstadt, Germany, also the home of ESA's new Space Safety and Security programme, of which Hera is a part.This contract signing covers the full Hera satellite development, integration and test, including its advanced guidance, navigation and control (GNC) system. Contracts for Hera's two hosted CubeSats and relevant technology developments are already ongoing.
NIST SCIENTISTS GET SOFT ON 3D PRINTING
New method could jump-start creation of tiny medical devices for the body
Researchers at the National Institute of Standards and Technology (NIST) have developed a new method of 3D-printing gels and other soft materials. Published in a new paper, it has the potential to create complex structures with nanometer-scale precision. Because many gels are compatible with living cells, the new method could jump-start the production of soft tiny medical devices such as drug delivery systems or flexible electrodes that can be inserted into the human body.A standard 3D printer makes solid structures by creating sheets of material — typically plastic or rubber — and building them up layer by layer, like a lasagna, until the entire object is created.Using a 3D printer to fabricate an object made of gel is a "bit more of a delicate cooking process," said NIST researcher Andrei Kolmakov. In the standard method, the 3D printer chamber is filled with a soup of long-chain polymers — long groups of molecules bonded together — dissolved in water. Then "spices" are added — special molecules that are sensitive to light. When light from the 3D printer activates those special molecules, they stitch together the chains of polymers so that they form a fluffy weblike structure. This scaffolding, still surrounded by liquid water, is the gel.
Typically, modern 3D gel printers have used ultraviolet or visible laser light to initiate formation of the gel scaffolding. However, Kolmakov and his colleagues have focused their attention on a different 3D-printing technique to fabricate gels, using beams of electrons or X-rays. Because these types of radiation have a higher energy, or shorter wavelength, than ultraviolet and visible light, these beams can be more tightly focused and therefore produce gels with finer structural detail. Such detail is exactly what is needed for tissue engineering and many other medical and biological applications. Electrons and X-rays offer a second advantage: They do not require a special set of molecules to initiate the formation of gels.But at present, the sources of this tightly focused, short-wavelength radiation — scanning electron microscopes and X-ray microscopes — can only operate in a vacuum. That's a problem because in a vacuum the liquid in each chamber evaporates instead of forming a gel.Kolmakov and his colleagues at NIST and at the Elettra Sincrotrone Trieste in Italy, solved the issue and demonstrated 3D gel printing in liquids by placing an ultrathin barrier — a thin sheet of silicon nitride — between the vacuum and the liquid chamber. The thin sheet protects the liquid from evaporating (as it would ordinarily do in vacuum) but allows X-rays and electrons to penetrate into the liquid. The method enabled the team to use the 3D-printing approach to create gels with structures as small as 100 nanometers (nm) — about 1,000 times thinner than a human hair. By refining their method, the researchers expect to imprint structures on the gels as small as 50 nm, the size of a small virus.Some future structures made with this approach could include flexible injectable electrodes to monitor brain activity, biosensors for virus detection, soft micro-robots, and structures that can emulate and interact with living cells and provide a medium for their growth."We're bringing new tools — electron beams and X-rays operating in liquids — into 3D printing of soft materials," said Kolmakov. He and his collaborators described their work in an article posted online Sept. 16 in ACS Nano
Paper: Tanya Gupta, Evgheni Strelcov, Glenn Holland, Joshua Schumacher, Yang Yang, Mandy Esch, Vladimir Aksyuk, Patrick Zeller, Matteo Amati, Luca Gregoratti and Andrei Kolmakov. Electron and X-ray Focus Beam Induced Crosslinking in Liquids: Toward Rapid Continuous 3D Nanoprinting of Soft Materials. ACS Nano. Published online September 16, 2020. DOI: 10.1021/acsnano.0c04266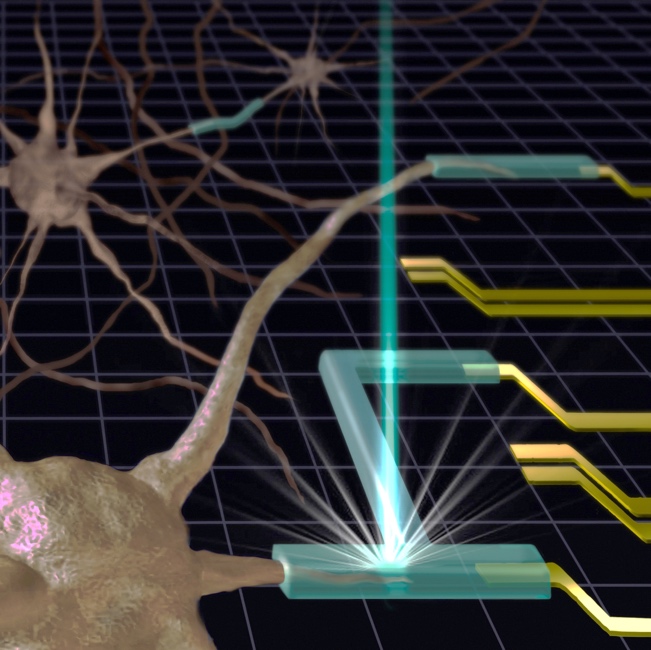 SUSTAINING PEACE IN THE TIME OF COVID-19—NEW SIPRI FILM
The Stockholm International Peace Research Institute (SIPRI) has launched a new film capturing insights from global actors on efforts to sustain peace during the crisis caused by coronavirus disease 2019 (COVID-19).
Global challenges are compounded by COVID-19
The film is based on discussions recorded during the 2020 Virtual Stockholm Forum on Peace and Development which brings together a range of viewpoints from different stakeholders in the development, humanitarian, peacebuilding and security spheres.The 2020 Stockholm Forum took stock of the progress made in advancing peacebuilding as the world commemorates 75 years since the founding of the United Nations. The discussions highlighted the growing variety of global risks which are further perpetuated by COVID-19. These pre-existing challenges include, but are not limited to: climate change, loss of biodiversity, widening inequality, violence, the proliferation of disinformation, and vulnerability in the face of ever-growing globalization.
The pandemic has also underscored that international institutions focused on crisis response are being challenged in a world in which global risks and threats directly affect national security, governance and international cooperation.
Knowledge and cooperation are key to building resilience
While international cooperation is confronted by a potentially prolonged period of contested multilateralism and geopolitical competition, the crisis caused by COVID-19 can be an opportunity in shaping how the world recovers. Through promoting wider generational collaboration, further inclusivity in peace processes, reinforcing shared institutions, the pandemic can be an accelerating force for positive change. The film emphasizes the need for multilateralism and cooperation, now more than ever, in order to find good international solutions to shared challenges.
About the Stockholm Forum on Peace and Development
Held annually, the Stockholm Forum is a dialogue-driven event that provides a neutral platform for interdisciplinary exchange among members of international communities in the development, humanitarian, peacebuilding and security spheres. The discussion-led roundtable sessions—which the Stockholm Forum is well-known for—are developed in collaboration with partner organizations and invite active participation from stakeholders at all levels. The theme of the 2020 Virtual Stockholm Forum was 'Sustaining Peace in the Time of COVID-19'.
About SIPRI's films
SIPRI produces a variety of videos to cater for different viewing preferences and serve as an alternative platform for providing insights on peace and security. Events are a core component of SIPRI's outreach, and livestreams and recordings of SIPRI's conferences and seminars are produced on a regular basis. Watch the film at SIPRI's YouTube channel.