A NHSS Magnetic resonance imaging scanner © NHS
Double the number of patients are receiving potentially lifesaving NHS cancer checks in England now than they were a decade ago, new analysis shows today.
As the NHS approaches its 75th milestone birthday, the latest figures show an astounding increase in demand for cancer services with 114,108 more people checked for cancer in the last month than in the same month a decade ago.
In April 2013, there were 103,952 urgent referrals for cancer, which has skyrocketed to 218,060 in April 2023.
Likewise, in November last year when we saw the highest ever number of checks for cancer in one month – over a quarter of a million (264,391) – this has more than doubled on a decade ago (107,122 in November 2012).
The NHS is also treating more and more people for cancer, and thanks to efforts to bring more people forward for checks, more people than ever before are being diagnosed at an earlier stage (57% at stage one and two) – when prior to the pandemic it had remained at around 55%)
Thanks to advances in treatments and technologies, while the numbers of people being seen for cancer has been growing, cancer survival rates have also been rising steadily over the last decade.
Health chiefs have doubled the spending on cancer awareness campaigns and continues to encourage people to come forward for checks if invited by the NHS or if they have experienced any worrying symptoms.
To meet the increasing demand for cancer services, the NHS is investing £2.3 billion to expand diagnostics services and £1.5 billion for treatment over the coming years.
Local NHS services have expanded their diagnostic capabilities through one stop shops for tests, mobile clinics, accelerating the rolling out of 'teledermatology' services and created cancer symptom hotlines, to ensure people are diagnosed and treated as early as possible to give them a much better chance of beating the disease.
Since 2021, the NHS has rolled out 108 community diagnostic centres (CDCs) across England to offer more scans, checks and operations as soon as possible. Latest data shows that CDCs have carried over four million additional checks for cancer and other major diseases.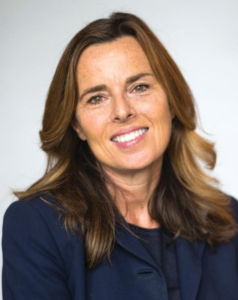 Dame Cally Palmer, National Cancer Director for NHS England, said: "We are committed to checking and diagnosing more cancers at an earlier stage so that we can save more lives.
"There is still a long way to go, but the NHS is making great progress in cancer care, and advances in diagnosis and treatment have driven an increase in cancer survival rates over the last three decades.
"Due to the hard work of NHS staff and the impact of our public awareness campaigns, last year alone more than 2.8 million people received urgent diagnosis for cancer, with over 328,000 starting treatment and a higher proportion than ever being diagnosed at an early stage – making it a record year for delivering cancer care.
"As the NHS turns 75, it is also continuing to roll out innovations, such as CAR-T therapies and specialist drugs like olaparib for inherited breast and prostate cancers, which are leading the way on care for patients, potentially saving thousands of lives."
Cancer experts believe that with life expectancy increasing and a rapidly soaring population of older people, a looming increase in elderly patients with cancer is expected.
Up to one in four GP referrals a month for cancer, thanks to the success of the NHS public awareness campaigns and early diagnosis drives.
The NHS Long Term Plan has an ambition to see 55,000 more people each year surviving their cancer for five years or longer by 2028 and three quarters of people with cancer being diagnosed at an early stage by 2028.
Common symptoms of cancer include lumps or bumps, unexplained weight loss, bloating, fatigue, itchy or yellow skin, and changes in bowel habits.
Leading charities, such as Cancer 52, the common voice for rare and less common cancers have welcomed this growth in the number in the number of people getting checked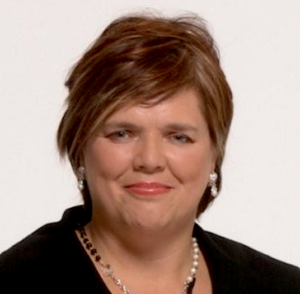 Jane Lyons, Chief Executive of Cancer 52, said: "The faster and earlier that cancer is caught, the better chances of treatment and positive outcomes, so all of us who work for cancer patients welcome this sustained year-on-year growth in the number of people getting urgent cancer checks after seeing their GP.
"The NHS needs to expand its capacity to rise to this record level of demand – it is encouraging to see new community diagnostic centres opening and NHS bosses being directed to make sure they're prioritising suspected cancer patients."
When the NHS turns 75 years-old (5 July 2023), the health service will celebrate its achievements, such as treating millions of people a day for cancer and other medical conditions. The NHS will also use its birthday to look ahead to the opportunities it has to shape the future of healthcare for the benefit of patients and the wider public.