Vineyards of Champagne, Marne, France. Moulin de Verzenay © Wikicommons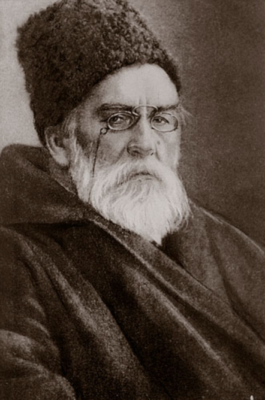 It was the Australian poet Adam Lindsay Gordon who wrote that "Life is mostly froth and bubble" in a moralizing poem called "Ye Wearie Wayfarer" in 1866. He didn't expect it to apply to Champagne, and under normal circumstances, it shouldn't. Clearly, nobody expected the very strange decision of Russia's president, Vladimir Putin, to ban France from calling the world's most famous fizzy drink by its familiar name of "champagne". Instead, Putin's new law insists that they call it simply "sparkling wine", reserving the title "champagne" (or, more correctly, "shampanskoye") for the sparkling wine produced in Russia (albeit not in a place called Champagne), which he claims is the real thing. This is a historical oddity (as well as being extremely silly): Russian champagne is a relatively recent invention.
It was Prince Lev Golitsyn, formerly wine-taster to the tsar, who first produced a wine of sufficient quality to carry the name, and that was shortly before his death in 1915. Soviet Russia continued to produce their version of champagne in the late Prince's former vineyards on the coast of Crimea. Aristocrat and chemist Anton Mikhailovich Frolov-Bagreev was engaged to bring the latest wine-making technology to the production but his participation in the unsuccessful 1905 revolution against the tsar led to his exile in Siberia. However, he was so vital to production that he was returned the following year. The Communists regarded him as a martyr of tsarism (because they needed his expertise) rather than simply as a hated aristocrat, and he was returned to the vineyard in 1919, where he continued to work for the Soviet government in improving the country's wine. They were even more grateful when in 1934 he developed a means of mass producing the popular fizz, production rising to 12-million bottles a year by 1942, despite the on-going war. It became hugely popular among the working classes, with some food stores serving it on tap. It was a victory for Frolov-Bagreev's ingenuity, for the Soviet ability to bend its own rules as required, but most of all it was a victory for pragmatism.
MISTAKES WITH BENEFITS
The French version – the original version, the French would quite reasonably argue – is somewhat older. It has to comply with various rules and
regulations, too. As 'The Champagne Company' explains on its website, "Champagne only comes from the Champagne region of France. It is the most famous and prestigious sparkling wine and is produced from grapes grown only in the Champagne region, the most northerly wine region of France, north-east of Paris." Prenez ça, Monsieur Putin! The website continues: "There are three main areas, the Côte des Blancs, Vallée de la Marne and Montagne de Reims. Champagne is produced under the rules of the appellation, having perfected the bubble-making process often referred to as "champagne method" where a secondary fermentation occurs within the bottle." The method is the same, but in Europe, sparkling wine produced outside the region for which it is named must use the expression "Méthode Traditionelle", which replaced the earlier designation, "Méthode Champenoise" in 1994, although you can still find bottles of sparkling wine bearing those words. The bubbles were seen initially as a fault with the wine, something to be got rid of. They were actually caused by a climatic accident: the cold winters of the Champagne region halted fermentation, but when spring came around, the warmth set it off again, with the bubbles coming from sugars left in it.
In 1661, wealthy Londoners ordered cases of still wine from the region and especially enjoyed the ones that bubbled, creating a demand that soon caught on. What it all means, of course, is that the French version had been created more than 250 years before Frolov-Bagreev's version. At the court of the Empress Anna Ivanovna, when up to a thousand bottles of champagne were served at one event, it was the French variety that the guests were swigging. However, Prince Golitsyn's version beat his French competitors in a blind tasting competition at the Exposition Universelle in Paris in 1900. So it was that Russia, not France, won the coveted Grand Prix de Champagne. One of the leading French producers, Louis Roederer, was asked by Tsar Alexander II (the man who liberated the serfs) to produce the very best champagne he could, which he did in 1876, serving it up in very clear crystal bottles (hence its name, Cristal, which continues to this day) so that no-one could hide a bomb in or under one, as Alexander feared (he was somewhat paranoid about possible assassination and not without good cause. In March 1881, after several unsuccessful attempts on his life, three bombs were thrown and the last one killed him). You can still buy Cristal today – devoid of bombs, of course – if you can afford it. Sometimes, the invention of champagne is incorrectly attributed to the Benedictine monk, Dom Pérignon, cellarer at Hautvilliers Abbey. He had, in fact, only tried to remove the bubbles. However, when he first tasted the sparkling wine that would go on to be called champagne, he is reported to have said "Come, for I am drinking stars!" It rather sounds as if he'd already consumed an entire galaxy.
Putin's strange decision caught his country's rich oligarchs by surprise. The French themselves were somewhat incommoded, too. They duly cut off supplies to Russia, where surprised wine merchants thought it must be a joke. Putin doesn't joke, however, and it must be said that his new law should help Russian producers of what they call champagne.
They will undoubtedly see sales rise, when such makes as Möet et Chandon, Mumm, Dom Perignan, Piper Heidsieck and Veuve Clicquot are no longer in competition with them. Russia has been a major consumer of champagne for a long time, importing around 215-million bottles every year, many of which are drunk at New Year (as, indeed, are a great many Russian and other revellers. Drunk, that is…).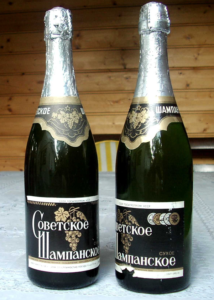 Russian distributers have been slow to criticise the new law; criticising Putin is not generally seen as a wise idea with long-term benefits. In any case, despite the weather in the Champagne region having been perfect this year for the proper grapes (only certain varieties from certain areas are permitted by law) there are fears that output will be down.
The reason, of course, is the pandemic, which has led to cancelled celebrations, cancelled weddings, postponed parties and so on. Drinking champagne on your own has never been as much fun as responding to the bubbles up your nose whilst enjoying festivities with friends.
WHAT'S IN A NAME? WHAT'S IN THE BOTTLE?
Does it matter in the long term? Probably not; it seems to have been a very deliberate snub to Emmanuel Macron for no clear reason and to the advantage of very few (although the Russian champagne producer Abrau-Durso's shares rose by 4.5%)d. Some people have said there's nothing wrong with the French having to relabel their product as "sparkling wine", although the bureaucracy involved in doing so, both at national and European Union level, would be substantial, given the laws that surround the stuff. Moët Hennessy – France's best known champagne producer – suspended deliveries to Russia because, the firm said, the label change would cost them hundreds of thousands of euros.
Putin has not explained why he thought the law to be necessary, but he may have reckoned on French reticence and EU bureaucracy giving Russia's own producers breathing space. However, as Shakespeare put it in Romeo and Juliet: "What's in a name? that which we call a rose/ By any other name would smell as Sweet." Supposedly it would still taste as sweet, too (or dry, like me, you prefer it that way).
Most of the 231-million bottles of champagne France produces each year is exported to the United States and the UK, with Russia getting up to 1.9-million bottles. Total champagne exports are worth around €2.5-billion to the French treasury. However, in terms of overall imports of sparkling wine, Russia takes in around 50-million litres, with champagne accounting for only around 13% of that. But this latest attack on a popular EU export is not the first. Moscow has previously banned or at least restricted imports of such famous European products as Parmesan cheese, Gouda cheese and Iberian ham in response to EU sanctions over Russia's annexation of Crimea and its arrest and subsequent imprisonment of leading opposition figure Alexei Navalny. On the champagne issue, Paris has said it will seek redress at the World Trade Organisation. Even some of the Kremlin's most fervent supporters have expressed surprise at what many see as a fairly pointless move on Putin's part.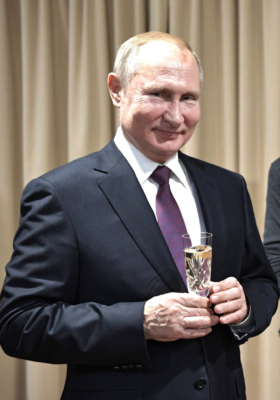 According to The Washington Post, Vasya Oblomov, a popular Russian musician, Tweeted that Russia should now label all the cars it produces as 'Mercedes', whilst labelling the real thing as 'foreign-assembled cars'. Even the well-known Kremlin propagandist Margarita Simonyan, who is editor in chief of the government-funded TV channel RT, said the law "looks very silly."
This fairly ludicrous spat could escalate, with France, perhaps, insisting that vodka imports from Russia are labelled "spirit made from potato, sugar beet, molasses and cereal", while only French makes, such as Grey Goose and Cîroc, could be labelled as real vodka. French vodka is very nice, actually, as are those produced in Ukraine, Poland and the Baltic States. Oh, and Russia, too. Fortunately, Macron is unlikely to tread that ridiculous path because, whatever else may be said of him, he has not been accused of childishness or petulance. This looks like being what used to be called "a storm in a teacup", or, if Putin prefers, "a tornado, hurricane or tropical cyclone in a china vessel from which to drink an infusion of the leaves of Camellia sinensis". He'd probably claim that the bush was a native of Russia, too.