With its prime position overlooking the entrance of Port Hercules, the Yacht Club de Monaco is emblematic of the principality and its most beloved venue.
Chrissie McClatchie
When he first started at the Yacht Club de Monaco (YCM) in 1976, Bernard d'Alessandri was one of four employees. More than four decades on, he is now leading a team of almost 200 at this famous Quai Louis II location. The first step in his journey to Secretary General was meeting Prince Rainier III – first as a sailing instructor, then as skipper on the Biotonus-YCM for the inaugural Monaco-New York transatlantic in 1985, and finally at the helm of the Yacht Club's flagship Tuiga, which celebrates her 110th anniversary this year. "I've been amazingly lucky," admits d'Alessandri. "Throughout my working career, I have had the pleasure of being able to devote myself to my passion for sailing." Europe Diplomatic Magazine sits down with Mr d'Alessandri to reflect on life as an insider at this famous Monaco address.
Europe Diplomatic Magazine: You've overseen some big transformations during your career, none more visible than the move across Port Hercules to the new address on Quai Louis II. What are some of the initiatives you are proudest of?
Bernard d'Alessandri: Thanks to the initiative of H.S.H Albert II, Sovereign Prince of Monaco, the YCM has a new building designed by the British architect, Lord Norman Foster, in 2014. This crucial new phase in the life of the Club means it now has world-class facilities and is today a wonderful showcase of Monaco's yachting sector, with the ultimate ambition being to position the principality as Capital of Yachting.

At the time the new building was being delivered in 2014, we also launched the Monaco Solar & Energy Boat Challenge. Organised by the YCM in partnership with the International Powerboating Federation (UIM) and the Prince Albert II of Monaco Foundation, this annual international event is an invitation to see what the future may hold for motorboats and owners looking to reduce their impact on the environment.
This year, the 6th Monaco Solar & Energy Boat Challenge (2-6 July) will have 33 teams in threecategories: Solar Class, Energy Class (any clean energy source) and Offshore Class, where the boat must be able to accommodate one driver and two passengers and complete a 67km round-trip (Monaco-Ventimiglia-Monaco) autonomously. Many teams are engineering students from universities in 14 countries, who are already working with the industry.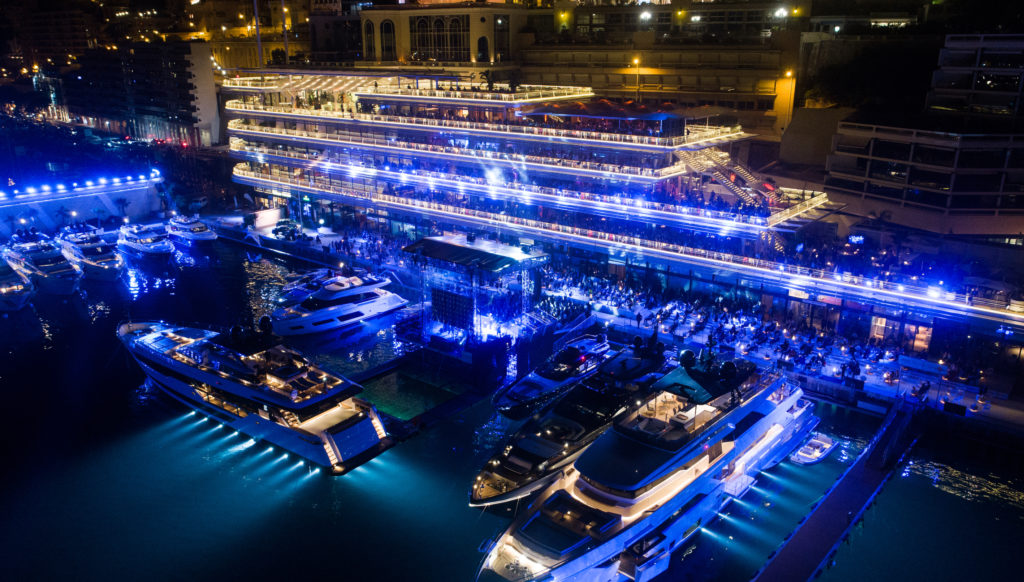 We also showcase innovations ashore and bring the industry and young engineers together at conferences, tech talks and an exhibitor village in the boat paddock which is open to the public. Two trade conferences (4-5 July) will see experts delve deeper into alternative clean energy systems and new-build efficiency, and discuss the latest research findings.
The ZERO Emission Challenge is another initiative during the event. We have thrown down the gauntlet to competitors and the Monegasque community to produce as near to zero emissions as possible for the week, by banning fossil fuels. Ashore and at sea, initiatives to reduce the event's impact include electric or hydrogen-powered bikes and cars (electric vehicles can be recharged courtesy of the Suncy vessel), eco-friendly gourdes and water fountains; solar ovens, etc. Any workable initiative will be encouraged and promoted!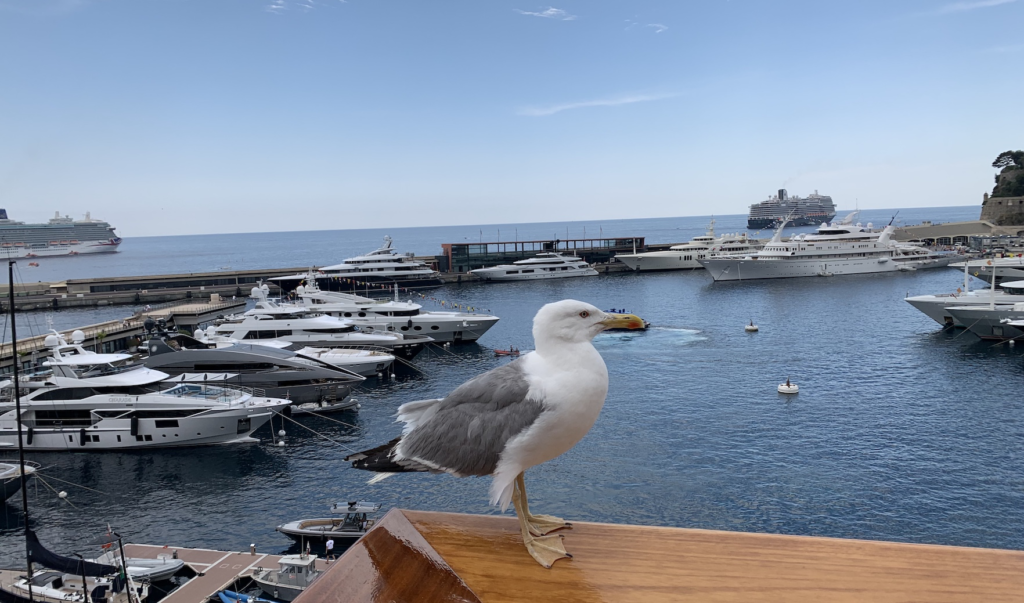 Another initiative close to my heart is the Monaco Sport Academy (MSA), set up with support from our members. Its key mission is to encourage the development of young Monegasque athletes and support them to the highest level in their sport. The goal here is to have the principality represented and performing at the 2020 Summer Olympics in Tokyo and realising the dream of a multi-disciplinary team at the 2024 Summer Olympics in Paris. To achieve this, the Academy promotes a balance between sporting and academic/career success and achievement on a personal level, so they become well-rounded ambassadors for Monaco in the future, involved in innovative projects for the long-term.
Has the "Yacht Club de Monaco" become a brand in its own right? If so, how?
The Yacht Club is not a company; it's an association with a strong image. Rather than using the word brand, I would say it's a spirit that we try to perpetuate in our day-to-day lives around a shared 'Art de Vivre la Mer' philosophy, with the sea at its centre.
But it is definitely now one of the most prestigious yacht clubs and welcomes owners as members from 25 per cent of the world's largest superyachts.
This recognition is not only down to our iconic building, but also the involvement of our members and their presence as Club representatives abroad, as they are our best ambassadors. We also host major sporting events which brings together sailors from all over the world. For example, the Rolex Giraglia (7-15 June), a great Mediterranean classic regatta which, this year, finishes in Monaco for the second time in its history; Monaco Classic Week (11-15 September), celebrating 25 years this year, and the exclusive concerts in the YCM Marina. After Sir Elton John, Duran Duran and Sting, this year we have Lionel Richie coming to perform his greatest hits on a stage built on the water with the YCM's decks as the seat terraces.
How have you exported the values and vision of the YCM around the world?
In 2011 we launched our 'La Belle Classe Destinations' label and now the Yacht Club de Monaco unites the most exclusive marinas around common standards and exports its expertise in yacht club management, marina development, setting up sailing schools and establishing regattas. This came about as a response to requests from marina promoters and developers.
The aim is to encourage new ports of call to be developed for our members in countries that are opening up to yachting while guaranteeing certain standards. The first signatory of this network was the Visun Royal Yacht Club in Sanya on Hainan Island in China. We are currently working on a new project in China, in collaboration with (French architect) Jean Nouvelle's design teams.
What are some of your other areas of current focus?
We attach great importance to passing on knowledge, which is why we opened our 'La Belle Classe Academy' in 2015. It's a training centre for yachting professionals offering industry-recognised courses in navigation and safety, and also courses linked to lifestyle at sea – our famous Art de Vivre La Mer!
Another subject dear to the Yacht Club's heart and its President, HSH Prince Albert II, is protecting the marine environment. That is why every year the YCM organises an Environmental Symposium in March as part of Monaco Ocean Week. For the first time, this year's edition closed with a 'La Belle Classe Superyachts Explorer Awards' that recognise those expedition yachts which are cruising in some of the remotest and least explored regions to collect scientific data and bear testimony to the fragility of our oceans.
Of all the venues and experiences on offer in Monaco, the Yacht Club de Monaco is the membership everyone wants to have. What do you think has made the YCM such a beloved institution in the principality?
It's not like any restaurant or luxury hotel, as the Club really is a home-from-home for members with a range of activities for them and regattas organised all year round (Monaco Sportsboat Winter Series, Primo Cup, Challenge Inter-banques), as well as social events like our Oktoberfest and Russian New Year parties.
Being located in the middle of the principality means the YCM also benefits from iconic events like the recent F1 Monaco Grand Prix and Monaco Yacht Show.
How do you make sure the YCM evolves as the yachting industry evolves?
The Yacht Club de Monaco is at the centre of industry debates and every January organises a Business Symposium for all key players and owners to take stock and look ahead to what the future holds.
We also run a Captains' Club which has about 120 members now, all of whom must have the Captain 500 qualification as a minimum. It provides a meeting point and discussion platform for yacht captains and organises customised events, like the Captains Forum that will take place at this year's Monaco Yacht Show (27 September).
Do you still get to pursue your passion for sailing? I have much less time to sail these days but always enjoy taking the helm of Tuiga when time allows. We plan to celebrate her 110th anniversary in style this year at Monaco Classic Week.

Click below to read July's edition of Europe Diplomatic Magazine