"Fumei Choja and the nine-tailed spirit fox" (1760-1849)
Discover a collection of rare drawings by Katsushika Hokusai – one of Japan's most celebrated artists, best known for his iconic print, Under the Wave off Kanagawa, popularly called The Great Wave.
In a global first, this exhibition will display 103 recently acquired drawings by Hokusai, produced in the 1820s–1840s for an illustrated encyclopedia called The Great Picture Book of Everything. For reasons unknown, the book was never published, presenting the opportunity to see these exceptional works which would otherwise have been destroyed as part of the woodblock printing process.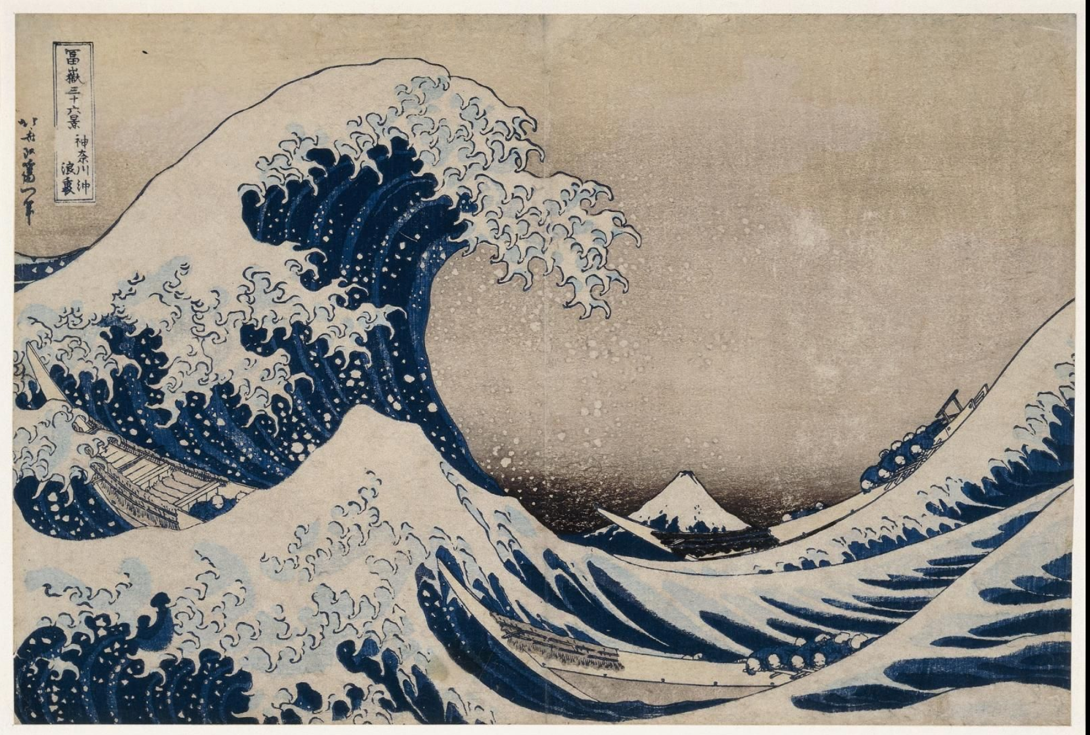 Depicting scenes from Buddhist India, ancient China and the natural world, the brush drawings not only showcase Hokusai's inimitable style and skill, but also reveal a version of 19th-century Japan much more intrigued by the wider world than previously thought.
As well as offering the unique chance to study Hokusai's masterful brushwork directly, the show shines a light on the last chapter of the artist's career and life, uncovering a restless talent that burned brightly into his final years.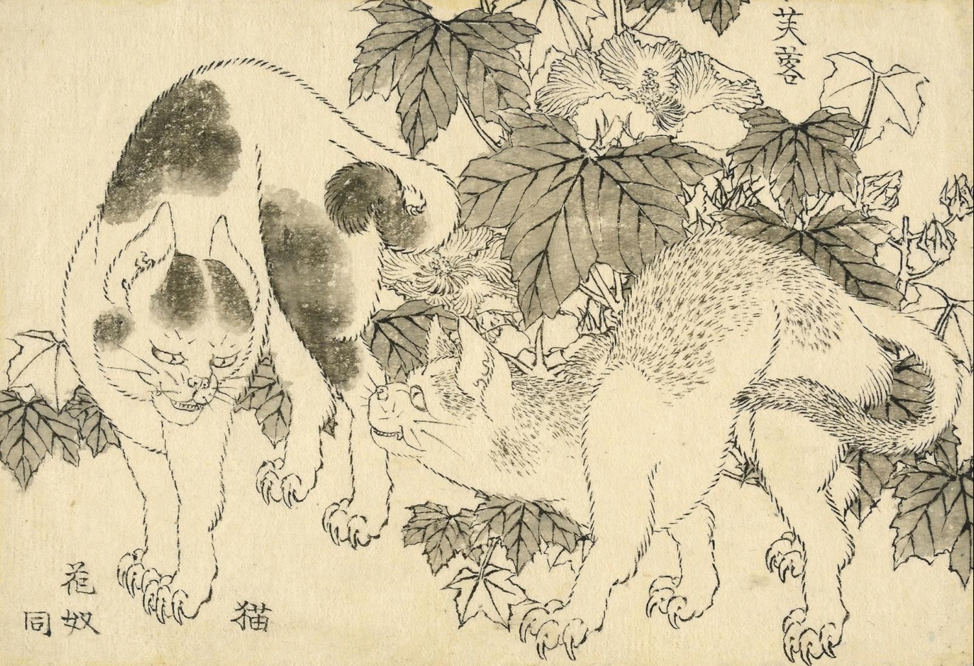 In addition to the original brush drawings, the exhibition showcases Hokusai's masterpiece The Great Wave, alongside objects that give further insight into his working practices and demonstrate the intricate process by which his woodblock prints were created.
Katsushika Hokusai), known simply as Hokusai, was a Japanese artist, ukiyo-e painter and printmaker of the Edo period. Hokusai is best known for the woodblock print series Thirty-Six Views of Mount Fuji which includes the internationally iconic print The Great Wave off Kanagawa.
Hokusai created the monumental Thirty-Six Views of Mount Fuji both as a response to a domestic travel boom in Japan and as part of a personal obsession with Mount Fuji. It was this series, specifically The Great Wave off Kanagawa and Fine Wind, Clear Morning, that secured his fame both in Japan and overseas. While Hokusai's work prior to this series is certainly important, it was not until this series that he gained broad recognition
EXHIBITION SUPPORTER
The Asahi Shimbun Company
The Asahi Shimbun Company is a longstanding corporate sponsor of the British Museum. The Asahi Shimbun is a Japanese leading newspaper and the company also provides a substantial information service via the internet. The company has a century-long tradition of philanthropic support, notably staging key exhibitions in Japan on art, culture and history from around the world. In addition to supporting Hokusai: The Great Picture Book of Everything, The Asahi Shimbun Company also supports The Asahi Shimbun Displays in Room 3 and is a committed supporter of the British Museum touring exhibition programme in Japan. They are the funder of The Asahi Shimbun Gallery of Amaravati sculpture in Room 33a of the British Museum, and a supporter of the iconic Great Court.
THE BRITISH MUSEUM
Great Russell Street | London | Exhibition | 30 Sep 2021 – 30 Jan 2022