LARGE HADRON COLLIDER RESTARTS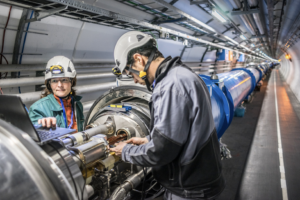 Beams of protons are again circulating around the collider's 27-kilometre ring, marking the end of a multiple-year hiatus for upgrade work
The world's largest and most powerful particle accelerator has restarted after a break of more than three years for maintenance, consolidation and upgrade work. On April 22, at 12:16 CEST, two beams of protons circulated in opposite directions around the Large Hadron Collider's 27-kilometre ring at their injection energy of 450 billion electronvolts (450 GeV).
"These beams circulated at injection energy and contained a relatively small number of protons. High-intensity, high-energy collisions are a couple of months away," says the Head of CERN's Beams department, Rhodri Jones. "But first beams represent the successful restart of the accelerator after all the hard work of the long shutdown."
"The machines and facilities underwent major upgrades during the second long shutdown of CERN's accelerator complex," says CERN's Director for Accelerators and Technology, Mike Lamont. "The LHC itself has undergone an extensive consolidation programme and will now operate at an even higher energy and, thanks to major improvements in the injector complex, it will deliver significantly more data to the upgraded LHC experiments."
Pilot beams circulated in the LHC for a brief period in October 2021. However, the beams that circulated today mark not only the end of the second long shutdown for the LHC but also the beginning of preparations for four years of physics-data taking, which is expected to start this summer.
A COMMON RESPONSE TO SERIOUS AND ORGANISED CRIME LINKED TO THE WAR IN UKRAINE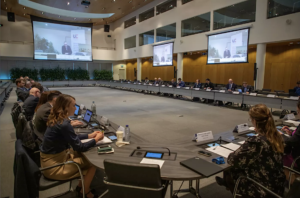 The EMPACT community gathered at Europol to discuss coordinated operational actions for evolving threats linked to the war in Ukraine
Today, Europol hosted an EMPACT meeting to focus on intelligence and operational actions linked to threats of serious and organised crime, which have emerged as a result of the war in Ukraine. This meeting follows the mobilisation of the EMPACT framework by the French Presidency of the Council of the European Union and the European Commission to address these threats. EU Ministers of the Interior endorsed this initiative at the extraordinary Justice and Home Affairs Council on 28 March 2022, as set out in the 10-Point Plan for stronger European coordination on welcoming people fleeing the war against Ukraine. Immediately afterwards, Europol, together with the French Presidency, started organising today's meeting at Europol's headquarters in The Hague to discuss coordinated operational actions.
During the EMPACT meeting at Europol, representatives of the EU Member States, including the drivers of the operational action plans for 15 crime areas, discussed concrete steps to address the development of serious and organised crime threats linked to the war in Ukraine. This includes the gathering of more intelligence, the implementation of emergency operational actions based on EMPACT flexibility and adaptation culture, the possibility of setting up ad hoc joint action days and the potential allocation of additional grants to fund operational activities targeting these crimes.
Initial intelligence analysis of these criminal threats identified crime patterns in a number of areas including human trafficking, online fraud, cybercrime and firearms trafficking. The evolution of the situation in Ukraine may potentially lead to an increase of criminal activities in all 10 EMPACT priority crime areas. Therefore, it is necessary to mobilise resources and increase the preparedness of the EMPACT community in order to respond in a swift and coordinated manner to these evolving threats.
EU Member States and operational partners are actively sharing all available information and criminal intelligence with Europol, which cross-checks and analyses the information and turns it into actionable operational intelligence notifications, such as early warning notifications and threat assessments, which is shared with all partners.
The operational cooperation approach of the EMPACT framework gathers different national authorities together, including police, gendarmerie, customs and border guards, as well as judicial authorities. Non-EU countries, international organisations, and other public and private partners may also be associated. This multidisciplinary approach, which includes both intelligence analysis and operational actions, plays a central role in the joint EU response to the prevention, detection and tackling of serious and organised crime affecting the European Union and its citizens.
The European Multidisciplinary Platform Against Criminal Threats (EMPACT) tackles the most important threats posed by organised and serious international crime affecting the EU. EMPACT strengthens intelligence, strategic and operational cooperation between national authorities, EU institutions and bodies, and international partners. EMPACT runs in four-year cycles focusing on common EU crime priorities.
TRANSPORT INFRASTRUCTURE
37 projects to receive EUR 425 million in EU funding to boost green mobility and to adapt the network for dual civil/defence use
The EU is supporting with EUR 425 million a total of 37 projects that will help deliver a transport network which is environmentally sustainable and with key infrastructure sections fit for dual civil/defence use. The projects have been selected among those submitted under calls for proposals issued under the Connecting Europe Facility (CEF) programme, the funding instrument for strategic investments in transport infrastructure in the European Union.
The EU continues to focus its attention on projects that will help it deliver on its climate objectives as laid out in the European Green Deal and that support the adaptation of its transport infrastructure to ensure it is fit for civilian-defence dual-use.
EU Commissioner for Transport Adina-Ioana Vălean said: "Europe's Transport infrastructure is critical for our security, this is why we are taking concrete measures to support investments that make it fit, not only for civilian use, but also for our defence. We are funding projects worth 425 million that will facilitate the movement of military troops and assets leading to more efficient deployment of our missions on the ground. In addition, we also decided to advance the 2nd Military Mobility call originally planned for later this year. "
Her comments were echoed by the Director of the European Climate, Infrastructure and Environment Executive Agency (CINEA), Dirk Beckers, who stated: "The EU is committed to the decarbonisation of the transport sector and shows it is sensitive and reactive to the ongoing geopolitical crisis. These new CEF co-funded projects signal the EU's continued determination to deliver a better transport infrastructure for all Europeans."
Under the first cut-off date of the Alternative Fuels Infrastructure Facility (AFIF) call for proposals, which closed on 19 January 2022, 15 projects were selected for a total EU support of EUR 86 million. The projects range from the installation of electric recharging stations along the European TEN-T road network to the deployment of hydrogen refueling stations for cars, trucks and buses and the electrification of ground handling services in airports. The call remains open with further cut-off dates at regular intervals until 19 September 2023. The next cut-off date is 7 June 2022.
The Military Mobility call, which was open for the same time-period, will support 22 projects with EUR 339 million and will ensure that infrastructure is adapted to improve jointly civil and military mobility within the EU, making it compatible for dual-use. Examples of projects include railway infrastructure upgrades to allow for circulation of larger and heavier trains, increase of the capacity of ports and airports, and strengthening road bridges. The next Military Mobility call will be launched in May 2022.
FDA AUTHORIZES FIRST COVID-19 DIAGNOSTIC TEST USING BREATH SAMPLES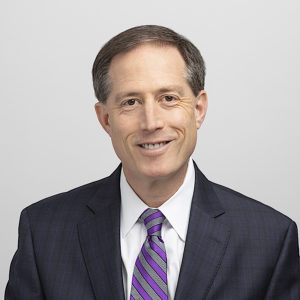 The U.S. Food and Drug Administration has issued an emergency use authorization (EUA) for the first COVID-19 diagnostic test that detects chemical compounds in breath samples associated with a SARS-CoV-2 infection. The test can be performed in environments where the patient specimen is both collected and analyzed, such as doctor's offices, hospitals and mobile testing sites, using an instrument about the size of a piece of carry-on luggage. The test is performed by a qualified, trained operator under the supervision of a health care provider licensed or authorized by state law to prescribe tests and can provide results in less than three minutes.
"Today's authorization is yet another example of the rapid innovation occurring with diagnostic tests for COVID-19," said Jeff Shuren, M.D., J.D., director of the FDA's Center for Devices and Radiological Health. "The FDA continues to support the development of novel COVID-19 tests with the goal of advancing technologies that can help address the current pandemic and better position the U.S. for the next public health emergency." 
The performance of the InspectIR COVID-19 Breathalyzer was validated in a large study of 2,409 individuals, including those with and without symptoms. In the study, the test was shown to have 91.2% sensitivity (the percent of positive samples the test correctly identified) and 99.3% specificity (the percent of negative samples the test correctly identified). The study also showed that, in a population with only 4.2% of individuals who are positive for the virus, the test had a negative predictive value of 99.6%, meaning that people who receive a negative test result are likely truly negative in areas of low disease prevalence. The test performed with similar sensitivity in a follow-up clinical study focused on the omicron variant.
The InspectIR COVID-19 Breathalyzer uses a technique called gas chromatography gas mass-spectrometry (GC-MS) to separate and identify chemical mixtures and rapidly detect five Volatile Organic Compounds (VOCs) associated with SARS-CoV-2 infection in exhaled breath. When the InspectIR COVID-19 Breathalyzer detects the presence of VOC markers of SARS-CoV-2, a presumptive (unconfirmed) positive test result is returned and should be confirmed with a molecular test. Negative results should be considered in the context of a patient's recent exposures, history and the presence of clinical signs and symptoms consistent with COVID-19, as they do not rule out SARS-CoV-2 infection and should not be used as the sole basis for treatment or patient management decisions, including infection control decisions.
InspectIR expects to be able to produce approximately 100 instruments per week, which can each be used to evaluate approximately 160 samples per day. At this level of production, testing capacity using the InspectIR COVID-19 Breathalyzer is expected to increase by approximately 64,000 samples per month.
FRONTEX AND INTERPOL LAUNCH A PLATFORM FOR DOCUMENT CHECKS
On April 1, Frontex Executive Director Fabrice Leggeri visited INTERPOL to launch Frontex-INTERPOL Electronic Library Document System (FIELDS). Together with the Secretary General of Interpol Jürgen Stock and the Director of French Border Police Fernand Gontier, he took part in a demonstration of the system at the Lyon Airport.
"Frontex's cooperation with INTERPOL touches upon many areas of common interests. Since Frontex's new mandate in 2019, this cooperation has intensified. The FIELDS we launch today is one of its most tangible results," said Fabrice Leggeri.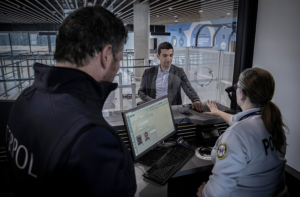 "Today's threat landscape is more complex than ever, making strong border management essential. FIELDS will bring global specialist knowledge in an effective, and vital, flow of information to frontline officers," said INTERPOL Secretary General Jürgen Stock.
FIELDS is a system that provides information on travel documents, such as their security features. This information was collected by Frontex and is used directly for border control and document checks by law enforcement authorities of the Member States. The system is designed to display original and genuine documents and the main forgeries detected on that type of document. It will facilitate the work of first-line border control officers, as it is a fast and easy to use search engine to support immediate operational decision making while performing document checks.
Document fraud is recognised as a global challenge for migration management. It is the driver of many other criminal activities, such as migrant smuggling and trafficking, terrorist mobility, smuggling of drugs or weapons.
Frontex helps EU countries and Schengen associated countries manage their external borders. It also to helps to harmonise border controls across the EU. The agency facilitates cooperation between border authorities in each EU country, providing technical support and expertise.
TREAT YOURSELF TO A PIECE OF HISTORY
Be the first to own part of the A380 an aeronautical icon and the first new aircraft of the 21st century
On 27 April 2005, the A380 lifted off from Toulouse-Blagnac airport for its inaugural flight. This global event, remembered by millions, marked the beginning of a remarkable love affair between this exceptional aircraft and people all over the world.
To nurture this passion, Airbus has decided to organise an auction of A380 parts from 23 to 25 June 2022. This will give enthusiasts the opportunity to buy a real piece of history with parts selected for their technological and often aesthetic interest.
What will be available to buy?
Lamps, bars, stairs, handrails, trolleys, seats, and even the cockpit escape rope: nearly 500 items, the vast majority of which are from the cabin of this iconic aircraft, will be offered for sale during this event, which will be held both in-person and remotely, managed by the auctioneer Marc Labarbe.
Most of the proceeds from the sale will be donated to the Airbus Foundation to help fund its humanitarian initiatives.Some of those proceeds will also be donated to the AIRitage association, which works to protect aviation heritage. 
Almost all the parts headed for auction come from the A380 MSN13. This aircraft, which entered service on 23 October 2008, carried up to 489 passengers in a three-class configuration. Other parts, such as the business class seats, have been taken from different A380 aircraft.
The MSN13 was decommissioned in 2021 by Tarmac Aerosave, a world leader in sustainable end-of-life aircraft management, with advanced dismantling and recycling techniques that allow a recovery rate of over 90%.
This auction, and the delivery of the MSN272, the last aircraft ever produced, to Emirates in December 2021, do not mark the end of operations for the A380. The Airbus Superjumbo will continue to operate for decades on multiple routes around the world, to the delight of passengers who continue to enjoy the A380 experience.
SECOND SUCCESSFUL FLIGHT FOR DARPA HYPERSONIC AIR-BREATHING WEAPON CONCEPT (HAWC)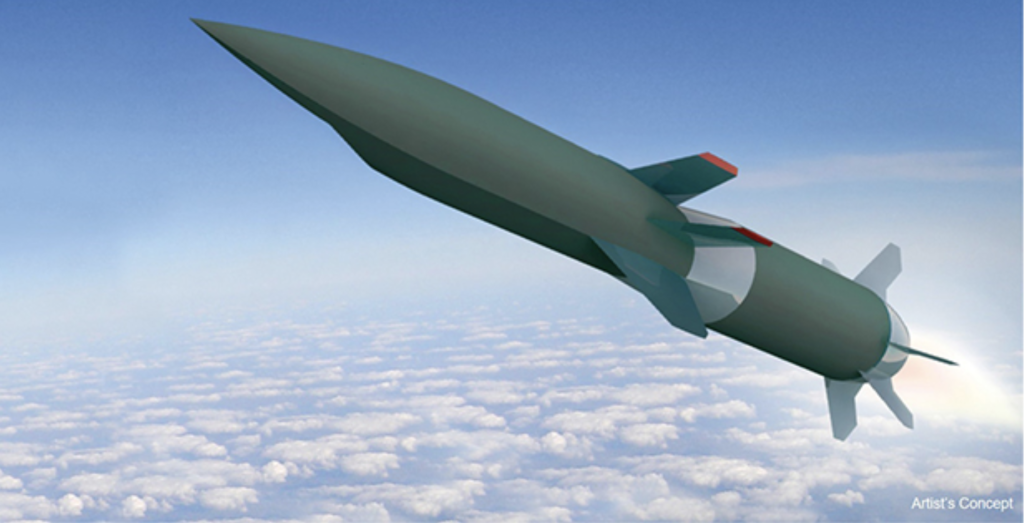 DARPA and its U.S. Air Force partner recently completed a free flight test of the Lockheed Martin version of the Hypersonic Air-breathing Weapon Concept (HAWC). The vehicle, after release from a carrier aircraft, was boosted to its Aerojet Rocketdyne scramjet engine ignition envelope. From there, it quickly accelerated to and maintained cruise faster than Mach 5 (five times the speed of sound) for an extended period of time. The vehicle reached altitudes greater than 65,000 feet and flew for more than 300 nautical miles.
This is the second successful flight in DARPA's HAWC program. Last September, a different vehicle configuration from another contractor team also reached hypersonic flight.
"This Lockheed Martin HAWC flight test successfully demonstrated a second design that will allow our warfighters to competitively select the right capabilities to dominate the battlefield," said Andrew "Tippy" Knoedler, HAWC program manager in DARPA's Tactical Technology Office. "These achievements increase the level of technical maturity for transitioning HAWC to a service program of record."
Air-breathing vehicles utilize air captured from the atmosphere to achieve sustained propulsion. The speed and maneuverability of such hypersonic cruise missiles allow both evasion of defenses and quick strikes. Their kinetic energy can effectively destroy targets even without high explosives.
"We are still analyzing flight test data, but are confident that we will provide the U.S. Air Force and Navy with excellent options to diversify the technology available for their future missions," said Knoedler.
GREEN DEAL: EU ANNOUNCES €1 BILLION WORTH OF COMMITMENTS TO PROTECT THE OCEAN
At the last the Our Ocean Conference (OOC) in Palau last April, the EU has renewed its pledges towards international Ocean governance. Presenting a list of 44 commitments for the 2020-2022 period for an amount of almost €1 billion, the EU has brought forward its most important commitments ever offered during an Our Ocean Conference, in terms of value.
The Our Ocean Conference is a key moment for countries across the world, civil society, and industry to commit to concrete and significant actions to protect the ocean. The theme of 2022 edition is 'Our Ocean, Our People, Our Prosperity', and it draws global partners to identify solutions to sustainably manage marine resources, increase the ocean's resilience to climate change and safeguard its health for generations to come.
Commissioner for Environment, Oceans and Fisheries, Virginijus Sinkevičius, said: "The sum the EU is committing today is significant, but not as significant as the role that the ocean plays for our very existence. It provides us clean air, regulates the climate, hosts a large part of biodiversity on Earth and is key for our economy. The ocean is bringing all these benefits to us and we need to protect it. Our future depends upon it."
At the Our Ocean Conference, the EU has taken commitments covering all the themes of this international event: marine protected areas; tackling marine pollution; confronting the ocean-climate crisis; creating sustainable blue economies; advancing sustainable small-scale fisheries and aquaculture; and achieving a safe, just and secure ocean. The EU has also developed a commitment tracking tool to allow citizens to follow the progress of the implementation of the commitments.
The EU is conscious of the challenges facing the ocean and has put a strong focus this year for protecting and restoring it, for example by contributing to initiatives such as the One Ocean Summit (in February, Brest) and the forthcoming UN Ocean Conference (in June-July, Lisbon). The EU is also currently updating its International Ocean Governance Agenda to take into account in a comprehensive way ocean challenges and recent developments, but also opportunities presented by the European Green Deal.
The EU remains fully engaged in the Our Ocean process, and stands ready to assume its responsibility in relation to international ocean governance as a firm supporter of multilateralism. 
Examples of flagship commitments
Almost €500 million over the period 2021-2023 will go to research, development and innovation in seed funding (i.e. funding to start a business) for the Horizon Mission 'Restore our Ocean and Waters by 2030′. The 'Mission Ocean' will address the ocean and waters as one and play a key role in achieving climate neutrality and restoring nature. It will help achieve the EU objectives of protecting 30% of the Member States' sea area as well as restore marine eco-systems, prevent and eliminate pollution by reducing plastic litter at sea, nutrient losses and use of chemical pesticides, and help the further development of a sustainable and circular blue economy.
The EU has also announced a contribution of €55 million over two years to strengthen marine environmental monitoring and monitoring of climate change, through its satellite monitoring programme, Copernicus, and in particular the WEkEO service that allows the international research community to access in one place all products describing the past, present and future of the earth system together with online tools for environmental science on cloud computing facilities.
THALES AND THEGREENBOW JOIN FORCES TO OFFER A HIGH-SECURITY ENCRYPTION SOLUTION FOR NETWORK COMMUNICATIONS
A partnership between Thales and TheGreenBow offers a secure communication solution certified by the French information security agency (ANSSI) for critical national infrastructure providers and the defence sector.
The solution incorporates the Thales Gateways IPsec Mistral range of encryptors and TheGreenBow's Windows Enterprise VPN client.
In today's increasingly connected world, the security of our information systems is more crucial than ever. In response to rapidly changing mobility and security needs, Thales, a leader in the cybersecurity market, and TheGreenBow, a French provider of VPN solutions, have signed an industrial cooperation agreement to provide a secure remote access solution.
The solution includes TheGreenBow's Windows Enterprise VPN client and Thales's Gateways IPsec Mistral encryption technology. The latest version has been certified by French information security agency ANSSI to offer civil and military organisations top-notch protection for their information systems. Combining a very high data rate infrastructure encryptor with a security-certified VPN client1, Mistral also protects employees accessing these information systems while travelling or working remotely. Mistral is currently the only product capable of protecting information systems at EU Restricted and NATO Restricted level in line with ANSSI's IPsec security recommendations. It is on the cutting edge of developments in the field of security and offers a superior level of performance and quality of service for enterprise networks. This new solution meets the specific need to protect access to information systems for critical national infrastructure providers, local authorities and healthcare services including hospitals and clinic s. It provides end-to-end data security from the remote access point to the enterprise information system across all types of networks from satellite links to 10 Gbps real-time datacentre traffic.
Mistral DR gateways draw on Thales's expertise in network encryption and its extensive experience in large-scale deployments and migrations of critical networks. With TheGreenBow's VPN client, the gateways secure data traffic to and from any mobile or remote platform to provide a sovereign, integrated solution allowing users to access sensitive networks from any device. This partnership meets to a growing need for secure, remote interconnection of sensitive information systems.
This partnership will allow Thales and TheGreenBow to offer a cutting-edge cybersecurity solution with the performance needed by critical national infrastructure providers and other economic actors in sensitive sectors in France and internationally. It is an illustration of Thales's ability to integrate third-party solutions with its systems to better meet the needs of its customers and the market at large." Pierre Jeanne, Vice President Cybersecurity, Thales
"With this new ODM1 partnership, TheGreenBow is continuing its policy of forging alliances to offer the highest possible level of security, performance and quality of service for enterprise networks." Mathieu Isaia, CEO, TheGreenBow