EURO BANKNOTE COUNTERFEITING AT HISTORICALLY LOW LEVEL IN 2021
347,000 counterfeit euro banknotes withdrawn from circulation in 2021, a historically low level in proportion to banknotes in circulation
About two-thirds of total withdrawn counterfeits were €20 and €50 banknotes
Euro banknotes remain a trusted and safe means of payment
Authenticity of euro banknotes can be verified using "feel, look and tilt" method
Some 347,000 counterfeit euro banknotes were withdrawn from circulation in 2021 (180,000 in the second half of the year), a decrease of 24.6% when compared with 2020. €20 and €50 notes continued to be the most counterfeited banknotes, jointly accounting for about two-thirds of the total. 95.4% of counterfeits were found in euro area countries, while 4.2% were found in non-euro area EU Member States and 0.4% in other parts of the world.
There is little likelihood of receiving a counterfeit, as the number of counterfeits remains very low in proportion to the number of genuine euro banknotes in circulation. In 2021, 12 counterfeits were detected per 1 million genuine banknotes in circulation, which is a historically low level.
Low-quality reproductions are continuously withdrawn from circulation. Counterfeits are easy to detect as they have no security features, or only very poor imitations of them. The public does not need to be concerned about counterfeiting, but should nevertheless remain vigilant. You can check your notes by using the simple "feel, look and tilt" method described in the dedicated section of the ECB's website and on the websites of the national central banks of the euro area. The Eurosystem also helps professional cash handlers by ensuring that banknote-handling and processing machines can reliably identify counterfeits and withdraw them from circulation.
Using counterfeits for payments is a criminal offence that may lead to prosecution. If you receive a suspect banknote, compare it directly with one you know to be genuine. If your suspicions are confirmed please contact the police or – depending on national practice – your national central bank or your own retail or commercial bank. The Eurosystem supports law enforcement agencies in their fight against currency counterfeiting.
The Eurosystem has a duty to safeguard the integrity of euro banknotes and to continue improving banknote technology. The second series of banknotes – the Europa series – is even more secure and is helping to maintain public trust in the currency.
Source: European Central Bank
CEPOL STRENGTHENS ITS TIES WITH SWITZERLAND
The European Union Agency for Law Enforcement Training (CEPOL) has concluded this week a Working Arrangement with the Swiss Police Institute. CEPOL and Switzerland have been working closely together since June 2011, when their cooperation agreement entered into force. The new Working Arrangement, signed by the Executive Director of CEPOL, Dr. h.c. Detlef Schröder and the Director of the Swiss Police Institute, Mr Stefan Aegerter, repeals the cooperation agreement of 2011 and marks the beginning of an even more enhanced and productive collaboration.
Switzerland is associated with several EU policies, in particular regarding the implementation of the Schengen acquis and its development, as well as its participation in the related forms of cross-border law enforcement cooperation. Both the EU and Switzerland have a mutual interest in further enhancing the effectiveness of their law enforcement bodies in the fight against crime. Switzerland has been an important partner of CEPOL for more than a decade. The new Working Arrangement reflects the developments that have taken place during this period, including CEPOL's legal mandate in 2016, and the new GDPR requirements.
It will also allow to further coordinate standards on law enforcement training, especially regarding cross-border crime, enhance the exchange of best practices and continue to offer Swiss law enforcement officials access to training resources available on CEPOL's online learning platform, LEEd. Last year, more than 200 Swiss law enforcement officials attended CEPOL online training activities, while over 130 officials attended 54 CEPOL Webinars, covering a wide variety of topics, such as Cybercrime, Schengen & SIS II for SIRENE officers, drug trafficking, money laundering and environmental crime. Law enforcement officials from Switzerland have also participated during the last decade in numerous CEPOL onsite training activities, while experts have been engaged in their implementation.
The agency is looking forward to work even more closely with its Swiss partners in the future, to further improve cross-border law enforcement cooperation.
FALCON 6X FLIGHT TEST PROGRAM PASSES 600-HOUR MARK EN ROUTE TO 2022 CERTIFICATION

It's been a rapid-paced flight test program for the Falcon 6X, with its remarkable crew completing more than 180 flights and 600 hours on three 6X aircraft. One aircraft crossed the Atlantic in December for cold weather testing and another in January for interior installation in Little Rock, Arkansas. Aircraft Number 3 operated from Paris-Le Bourget Airport, where Dassault Falcon Service technicians performed routine line service, and flew on a Sustainable Aviation Fuel (SAF) mix from TotalEnergies. "We could not be more pleased with our progress to date," said Chief Test Pilot, Philippe Duchateau.
CREW NUDGES THE SOUND BARRIER IN TEST BEYOND MMO
This January, Chief Test Pilot, Philippe Duchateau, and Senior Test Pilot, Bruno Ferry, pushed the Falcon 6X's throttles up and the nose over to Mach .95, in a first behavior test beyond the maximum operating speed (Mmo) of Mach .90. In coming weeks, the 6X will fly even closer to the sound barrier, requiring the utmost precision from both pilots. Not your typical day at the office. They'll also test flight controls, rolling left and right to 30 degrees, and deploying full-up air brakes. Envelope dive tests and others are also ongoing. Aircraft 1 and Aircraft 2 have been successfully evaluated for takeoff and landing performance under multiple power, flap and CG conditions. Next they'll fly in high wind conditions, including tailwinds and crosswinds.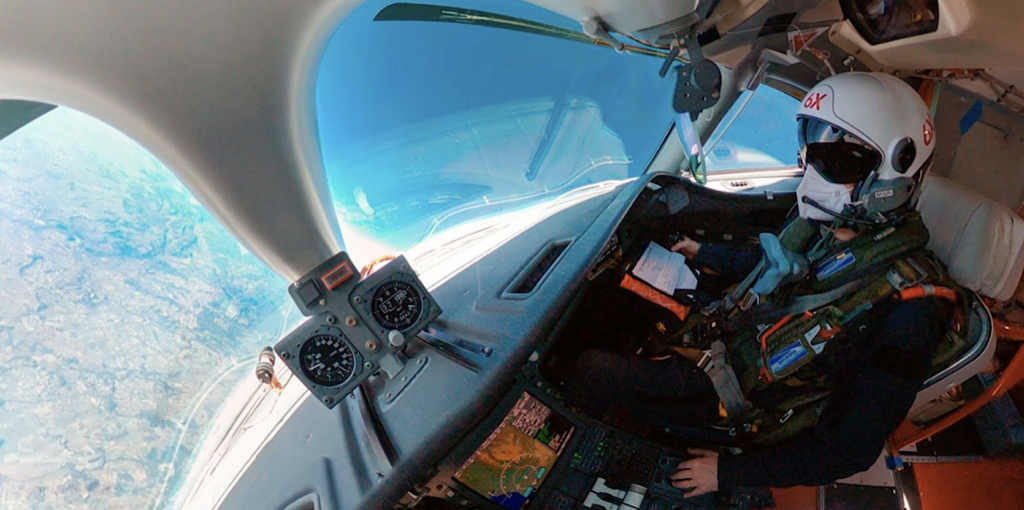 EUROPEAN DEFENSE AGENCY STUDY CALLS FOR STRONGER FOCUS ON ARTIFICIAL INTELLIGENCE SUPPORTED DETECTION & RECOGNITION OF TARGETS
EDA has accomplished a two-years study (2020-2021), called ARTINDET, into how Artificial intelligence (AI) applications can be used to improve the automatic detection, recognition, identification and tracking of small, fast-moving targets in a complex battlefield environment. In such a hostile and difficult context, high-performance electro-optical (EO) imaging systems together with high spatial resolution radars seem to be best solution to efficiently detect and mitigate these new threats. One of the main conclusions of the study, is that AI significantly enhances the performance of those two technologies related to image pre-processing, fusion and inference. Another finding of the study points to the future: additional research efforts should be put into these promising technologies which can make a difference for defence capabilities. Hence EDA's proposal to launch a dedicated project in 2022.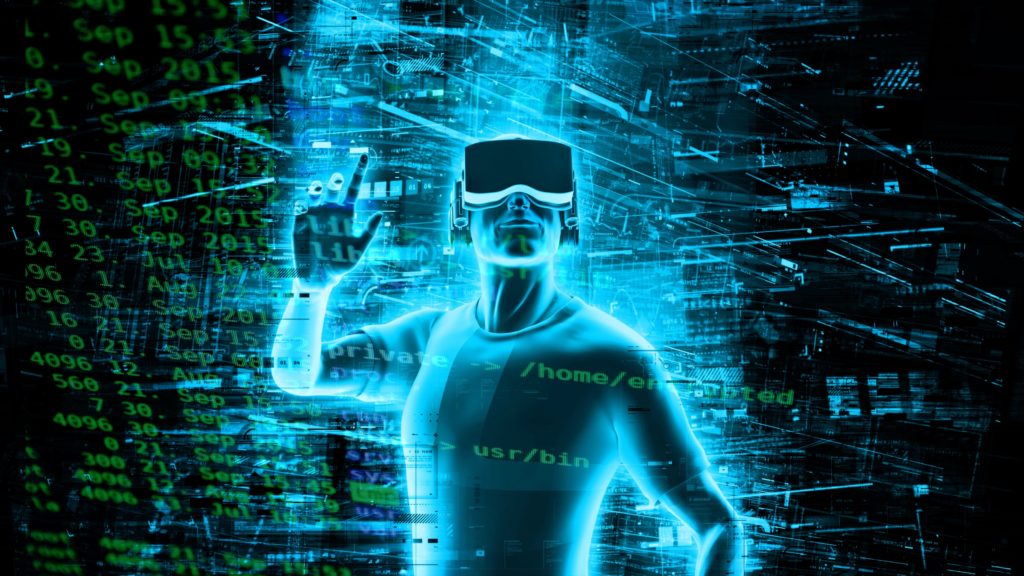 The study developed and analysed new image processing techniques of imaging systems relying on AI based on deep learning paradigm. For that purpose, images captured by high-resolution cameras and Synthetic Aperture Radar (SAR) operating with Wide Field of View (WFOV) fed the different algorithms tested. The different techniques implemented and tested are designed to be integrated in a dedicated HW/SW architecture for an Unmanned Aerial Vehicle (UAV). ARTINDET analysed all the required steps for the deployment of this kind of system.
Urban area & open sea 
Concretely, the study used two scenarios for object identification: one in an urban area and one focused on ship detection/recognition at open sea. For each of the two scenarios, two data sets were created, composed of both EO and radar images, and two AI algorithms were developed: one for the segmentation in urban scenario (mainly critical building identification) and one for the detection/segmentation of ships. New AI-based image fusion and resource management techniques were also developed.
The study revealed that the usage of the new AI-based algorithms leads to a considerable improvement of the identification and detection performances, also due to the automatic and  'intelligent' choice of the images supported by machine learning and neural networks.
Additional work to be done 
The study also highlights the necessity of further work on topics such as:
The creation of an EU military image data base for AI-based system training and testing;
Further algorithm developments;
Standardisation, certification and validation of AI algorithms;
Hardware architecture implementation;
Extended measurement campaigns for AI processing performance analysis and validation.
EDA project in the starting blocks 
That's why the Agency has proposed to Member States to launch a dedicated EDA Cat B project, called AIDRIT (Artificial Intelligence for Automatic Detection Recognition, Identification and Tracking of Difficult Target) which, if accepted, could start in 2022. Along others, it would look into the afore-mentioned additional work highlighted in the ARTINDET study. Both the study and the potential AIDRIT project idea are perfectly aligned with EDA's action plan on AI. There is also realistic possibility that this topic could be the subject of one of the next calls for proposal under the European Defence Fund (EDF).
Background 
Small targets coming from different directions and new intelligent and sophisticated weapons operating in complex scenarios represent nowadays the new asymmetric threats in the battlefield. In this hostile and difficult context, the new high-performance electro-optical (EO) imaging system allows to efficiently detect and contrast these new threats. High resolution multidimensional (multiband/multispectral, hyperspectral, multiresolution) EO sensors are designed to have enough diversity for improving detection, recognition, identification and tracking (DRIT) of difficult targets. The main challenge stems from the huge quantity of data produced. On the one hand, this is good because it gives a certain level of completeness in the information; on the other hand, it represents a raising of computational costs and an increase of the image processing complexity. Low contrast distributed targets make their identification and visualization by the operators still really demanding and sometime impossible. Against this backdrop, automatic processing would be helpful with a drastic reduction of reaction time for decision, often crucial in military missions.
New techniques based on AI making use of deep learning and/or machine learning, seem particularly useful for image processing of high-resolution camera, when operating with wide field of view (WFOV) for the detection of difficult targets (low contrast, low signature, small size and operating in degraded visual environment). Moreover, applications on camera mounted on unmanned air vehicle (UAV), where full images cannot be streamed to the ground station, or when multiresolution imagery is needed, are new challenges where AI can also help. AI can have applications and provide benefits on data fusion coming from homogenous or heterogenous sensors, particularly from imaging radar and cameras, for a better situational awareness picture, and on the implementation of aid decision making tools and missions' planning. AI can also be efficiently exploited in modelling and simulation for data generation and user training.
EUROPEAN WEB SURVEY ON DRUGS: RESULTS
Latest European Web Survey on Drugs finds cannabis and ecstasy use most impacted by COVID-19
New survey results released by the EU drugs agency (EMCDDA) reveal that cannabis and ecstasy use are the drug-consumption patterns most impacted by COVID-19 restrictions. The European Web Survey on Drugs found that, while herbal cannabis use increased, use of 'party drug' MDMA/ecstasy declined. The survey ran between March and April 2021 in 30 countries (21 EU and 9 non-EU) when many populations were under COVID-19-related lockdowns. Targeted at people aged 18 and over who have used drugs, the survey aims to improve understanding of patterns of drug use in Europe and help shape future drug policies and interventions.
Key findings from 50 000 Europeans
Close to 50 000 adults (48 469) responded to the survey from 21 EU Member States and Switzerland. Cannabis was the drug used most, with 93% of survey respondents reporting to have used it in the previous 12 months and with little variation between countries. MDMA/ecstasy (35%), cocaine (35%) and amphetamine (28%) were the next most reported illicit substances, with the order of the three drugs varying by country. Around a third of respondents (32%) reported using more (herbal) cannabis and 42% using less MDMA/ecstasy.
The survey revealed that one fifth (20%) of the sample reported using LSD in the last year, 16% using new psychoactive substances (NPS) and 13% using ketamine. Heroin use was reported by 3% of respondents. Although the sample reporting heroin use was small, over a quarter of these respondents (26%) reported using this drug more during the period studied.
The data presented refer to a self-selected sample who have used at least one illicit drug in the 12 months prior to the survey. While web surveys are not representative of the general population, when carefully conducted and combined with traditional data-collection methods, they can help paint a more detailed, realistic and timely picture of drug use and drug markets in Europe. Over 100 organisations took part in the initiative, including the Reitox national focal points, universities and NGOs.
Western Balkans: results mirror EU country findings
New to the 2021 round was the participation of the agency's partners from the Western Balkans, through an EMCDDA technical assistance project (IPA7).
Over 2 000 adults (2 174) from Albania, Kosovo*, Montenegro, North Macedonia and Serbia responded to the survey. Most respondents (91%) reported using cannabis in the previous 12 months, followed by cocaine (38%), MDMA/ecstasy (22%) and amphetamine (20%). Again, around a third of respondents (32%) reported using more (herbal) cannabis and 34% using less MDMA/ecstasy.
Almost one in six (17%) respondents reported using NPS in the last year, while 9% reported use of LSD. Use of both heroin and methamphetamine was reported by 8% of respondents.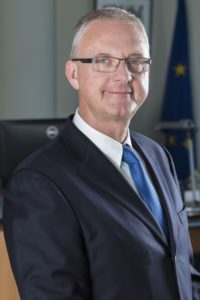 From nightlife to homelife
Home was reported as the most common setting for drug use during the period (85% of respondents in the EU-Switzerland survey and 72% in the Western Balkans), a pattern accentuated by COVID-19 lockdowns and closure of nightlife venues. Motivation for the use of different substances sheds some light on these results. The most commonly reported motivations for cannabis use were relaxation, getting high and aiding sleep, while for MDMA/ecstasy, they were its euphoric and socialising effects.
EMCDDA Director Alexis Goosdeel says: 'Web surveys are a key ingredient in our monitoring of Europe's shifting drugs problem. They help us reach an important target population through innovative online methods. Today's results reveal the wide variety of drugs available across Europe and provide valuable information on emerging trends and changing patterns of use during the COVID-19 pandemic. An impressive 100 organisations joined us this time in building, translating and disseminating the survey, ensuring that this is now an invaluable tool to help tailor our responses and shape future drug policies'.
In 2021, three European Neighbourhood Policy countries (Georgia, Lebanon, Ukraine), also took part in the survey for the first time, through an EMCDDA technical assistance project (EU4MD). These results will be released in the Spring. In non-EU countries, the EMCDDA collaborated on the surveys with national contact points and NGOs.
INTERNATIONAL HIT AGAINST BRAZILIAN NARCOS SHIPPING BOLIVIAN COCAINE TO THE EU
Brazilian, Spanish and US authorities shut down criminal organisation which was coordinating its operations via encrypted communications platform SKY ECC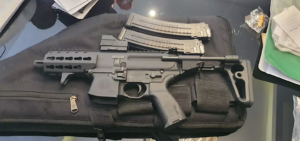 An extensive investigation involving the Brazilian Federal Police (Polícia Federal), Spanish Civil Guard (Guardia Civil), the US Drugs Enforcement Administration and the Paraguayan SENAD, coordinated by Europol, has led to the dismantling of a major criminal organisation involved in large-scale cocaine trafficking and money laundering. The criminal network was shipping cocaine in maritime shipping containers. Since September 2020, authorities from Belgium, Brazil, Italy, Netherlands and Spain have seized about 10 tonnes of cocaine and BRL 11 million (about EUR 1.85 million).
The action day on 15 February 2022 led to:
Around 40 locations searched in Brazil, Paraguay, and Spain
Around 30 arrests (in Rio De Janeiro, São Paulo, Santos e Volta Redonda, Brazil and 7 in Barcelona, Spain)
Seizures included: drugs, vehicles, firearms, cash and several bank accounts in Brazil, Paraguay and Spain
Multi-tonne cocaine trafficking to the EU
The investigative activities revealed that the criminal organisation could ship several multi-tonne cocaine consignments to Europe every few months. Authorities discovered a production infrastructure based in Bolivia with logistical and supply lines in Brazil, Paraguay and Uruguay. The investigation also uncovered the command and control centres of the organisation in Dubai. The members of the network used encrypted communications to coordinate their criminal activities. This included SKY ECC, a platform which was taken down in 2021. The suspects used these encrypted communications platforms to supply drugs to Europe and launder the criminal assets. The criminal organisation set up a network of companies to enable the import of drugs from South America and the laundering of the related proceeds. Front men in the payroll of the organisation controlled this network of companies.
The exchange and proactive collection of criminal intelligence, supported by Europol, led to the discovery of a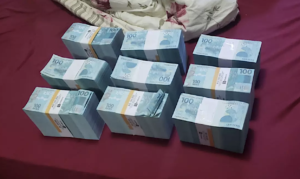 distribution network based in Valencia and Barcelona which was responsible for receiving the cocaine shipments and circulating them on the European market. Brazilian and Spanish authorities then intercepted a number of these shipments and identified some of the companies involved in the criminal scheme.
Europol facilitated the exchange of information and provided continuous analytical support. The intelligence developments provided by Europol allowed the investigators in the field to create a detailed picture of the networks operating across countries and continents. On the Action Day, Europol deployed officers to Brazil and to Spain to support intelligence developments during the field activities.
Headquartered in The Hague, the Netherlands, Europol supports the 27 EU Member States in their fight against terrorism, cybercrime and other serious and organised forms of crime. Europol  also work with many non-EU partner states and international organisations.
AIRBUS SIGNS AGREEMENT TO STUDY HYDROGEN HUB IN SINGAPORE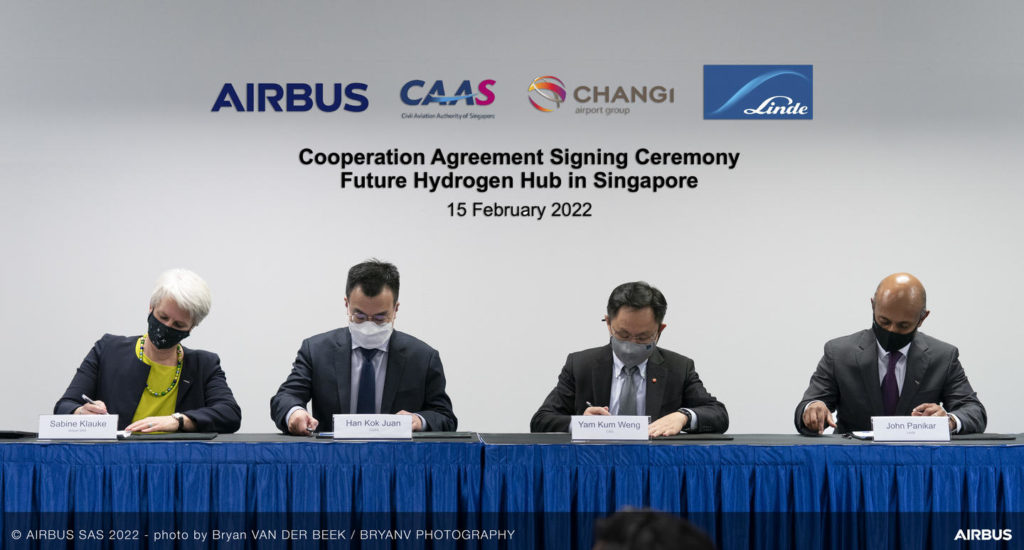 Airbus has signed a Cooperation Agreement with Changi Airport Group, global industrial gases and engineering company Linde and the Civil Aviation Authority of Singapore (CAAS) to study the potential for a future hydrogen hub in the city state.
The agreement was signed at the Singapore Airshow by Sabine Klauke, Airbus Chief Technical Officer, Han Kok Juan, Director-General of the Civil Aviation Authority of Singapore, Yam Kum Weng, Executive Vice President of Changi Airport Group, and John Panikar, Executive Vice President, APAC of Linde.
It reflects the four partners' shared ambition to leverage their respective expertise to support the decarbonization of the aviation industry and to achieve net-zero carbon emissions by 2050.
Under the collaboration, the partners will look at how hydrogen can be transported, stored and delivered to aircraft at existing and new airports. This expands on an earlier agreement with CAAS to evaluate hydrogen infrastructures, widening the scope to include the airport and energy provider.
Airbus will provide characteristics on aircraft configuration and fleet energy usage, insight on hydrogen-powered aircraft for ground operations, and data on the estimated hydrogen aircraft ramp-up at airports.
"The Asia-Pacific region will play a key role as we work towards making climate-neutral aviation a reality," said Sabine Klauke, Airbus Chief Technical Officer. "By partnering with Changi Airport and with Incheon Airport, Airbus will leverage the operational and technical expertise of two of the world's leading hubs. The studies we will carry out together reflect the need for a cross-sectoral approach, including manufacturers, airlines, regulators, airports, energy providers and academia. We need bold and coordinated action to achieve our goals."
The use of hydrogen to power future aircraft is not only expected to reduce significantly aircraft emissions in the air, but could also help decarbonise air transport activities on the ground. In 2020 Airbus launched the "Hydrogen Hub at Airports" programme to jumpstart research into infrastructure requirements and low-carbon airport operations, across the entire value chain.
To date agreements have been signed with partners and airports in Paris, Seoul and Singapore.
SWEDISH GOVERNMENT APPROVES PLANS FOR UNDERGROUND REPOSITORY FOR SPENT NUCLEAR FUEL
Local residents at Forsmark site in Östhammar have voted in favour of the plans
The licence allows SKB, the developer of the GDF in Sweden, to take final steps and preparations for initial construction of the site.
The process stipulated by the Act on Nuclear Activities can now continue, the first step being a hearing in the Land and Environment Court concerning specific permit conditions for the facility. The case is also referred to the Swedish Radiation Safety Authority for their continued review of SKB's further work.
The UK's GDF programme lead Karen Wheeler said:
We're thrilled the see the Swedish Government approve plans for an underground repository for spent nuclear fuel at the Forsmark site in Östhammar.
As we make progress at home and engage with communities about a GDF to safely deal with radioactive waste for the long-term, it's encouraging to see progress around the world too.
We will continue to work with international colleagues, incorporate latest knowledge and technologies, and learn from their experience.
In 1992, every local authority in Sweden was invited to take part in the site selection process and the search was eventually narrowed down to 2 communities in Ӧsthammar and Oskarshamn.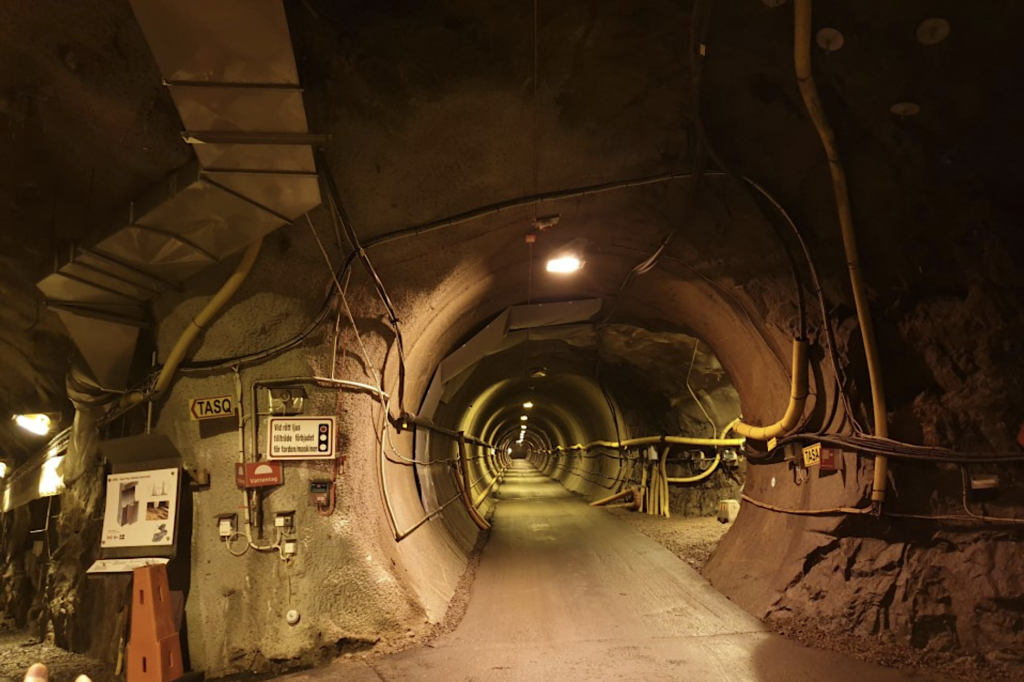 Comprehensive site investigations over 5 years, covering geology, hydrology, ecology and social impact, led to a decision in favour of the Forsmark site in Ӧsthammar, close to an existing nuclear power station and where the granite rock is 1.9 billion years old.
Approximately 800 scientific reports were produced during the Forsmark site investigations, 25 cored boreholes were drilled, up to 1,000 metres deep. Altogether, 16 kilometres of drill core samples were extracted.
Residents in both communities had consistently returned strong votes in support of the project.
When fully developed, some time in the 2080s, the repository will comprise around 60 km of tunnels with space for more than 6,000 canisters of spent fuel.
Sweden already operates a repository for shorter-lived radioactive waste, which opened in 1988 and extends to a depth of 50 metres below the seabed of the Baltic. An application to extend this repository was submitted in 2014 and granted by the government in December 2021, following approval by the Swedish Radiation Safety Authority and the Land and Environment Court, as well as the municipality (or local authority) of Ӧsthammar.
RWM has collaborated with overseas partners, including SKB, on numerous research projects, sharing knowledge and pooling resources to ensure its GDF programme is fully aligned with international best practice and the latest technologies.