'Skiing /ˈskiːɪŋ/ noun – The sport or activity of moving over snow on skis (Oxford Dictionary)
Gliding down the slopes, seeing the breathtaking landscapes, being above the clouds, feeling the fresh air on your face, and hearing the wind blowing around your ears… Skiing is the definition of pure pleasure. I often say that there is nothing that gives you the feeling of ultimate freedom more than skiing.
I am a passionate skier and have just returned from my annual skiing holiday. I had a great time, the French Alps were beautiful, but the snow… not so much… and it seems that this is not going to change anytime soon… on the contrary; it could get worse in the next few years. Global warming is real, it's here and it affects us in many ways, some of them unexpected. Skiing is one of them.
A 'white sport' as it is often called today, skiing has a long history of at least eight millennia. The Sámi people, who lived in Scandinavia in the Middle Ages, were the first thought to have ever skied. The earliest archaeological finds of skis were made in Russia and date from around 6000 BC. Wall paintings dating back some 5000 years also show the use of skis in ancient China. The word 'ski' comes from the Old Norse word 'skíð', meaning "wooden stick", which was later adopted into Norwegian in the 19th century and then adapted into English, French, and German, each with different specific pronunciations.
The earliest Scandinavian examples of skiing date back to 3000 or 4000 BC, with primitive Norwegian carvings showing a skier holding a long stick with both hands. The first primitive Scandinavian ski was found in Sweden (dated 4500 BC). In 1938, another ski was found in Finland (dated 3245 BC). A total of 20 ancient, well-preserved skis have been found in Norway, indicating that skis were widely used since prehistoric times and have also been found in ancient graves.
Skiing was an important and efficient means of transport, especially among the Nordic peoples in northern Europe, where winters were long and the ground was covered with snow for many months. Skis were used regularly by Scandinavian farmers, hunters, and warriors throughout the Middle Ages. Parts of the Swedish army were also trained on skis in the 18th century. The first ski races were organised by the Norwegian and Swedish military in 1767, while the first non-military ski races took place in the 1840s, also in Norway.
Originally purely utilitarian, skiing has increasingly become a popular sport. Nowadays, skiing World Cup competitions are held annually, and the Paralympics and the Olympic Games are also part of the sport. Olaf Rye was the first known ski jumper in 1809, and the first public ski competition took place on 19 March 1843 in Tromsø, Norway. At the "Exposition Universelle' in Paris, the Norwegian pavilion presented skis for the first time and attracted a lot of attention. The first team competition on skis was held in 1922 (between teams from Oxford and Cambridge), and the International Ski Federation was founded in 1924.
Since 1936, when a combined competition was held in Garmisch-Partenkirchen (Germany), alpine skiing has been represented at every Olympics. The first skiing competitions for women were introduced in 1950. Today, alpine ski racing is divided into speed and technical competitions.
Due to the increasing popularity of the sport, it slowly became a recreational sport as well. Previously, skiers had to first climb the mountain and then ski down, but the introduction of ski lifts (the first was built in Idaho, USA, in 1936) led to the development of skiing as a mass sport. Norway once again led the way in this area, but the trend spread quickly. As mountains became more accessible by rail, people discovered mountain destinations and newly established ski resorts that were now considered attractive in winter as well.
Over the years, different types of skiing have emerged. Downhill skiing is probably the most popular. Cross-country skiing, also known as off-piste skiing, is a type of skiing on unprepared snow and is usually only recommended for advanced skiers. Cross-country skiing takes place on flat terrain and skiers focus more on covering long distances and less on going up and down. Freestyle skiing is a form of downhill skiing that involves a series of stunts, jumps, and acrobatic flips and is not for the faint-hearted. Snowboarding is another winter sport that came along much later but is especially popular with the younger generation. The first commercially successful snowboard, the so-called 'snurfer', was only introduced in 1965.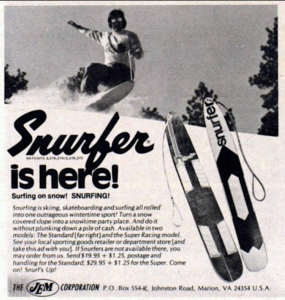 As the sport has grown in popularity, the equipment used has diversified and improved. It has certainly come a long way from the old wood-carved, heavy skis with camber. New and more sophisticated technologies came into use, revolutionary, more resistant, but also lighter materials were used.
In Finland and Sweden, asymmetrical skis were used until the 1930s: On one leg the skier wore a long straight ski for gliding and on the other a shorter ski for pushing off. Early skiers also used one long pole instead of the two poles used today. The first illustration of a skier with two ski poles dates from 1741. In the past, ski bindings generally consisted of leather straps that were fastened over the boots. In the 1800s, they were replaced by metal clips that provided a better hold on the boot. Originally, ski boots were made of leather rather than today's sophisticated, durable materials with memory foam that retains heat and protects the feet.
Of course, many argue that skiing has always been a very costly and somehow elitist sport. Effectively, today's equipment is extremely expensive, and each year, the ski fashion industry tries to tempt people into buying new and, at least in theory, more powerful ski equipment that is used only for a few weeks a year. Today's equipment is also adapted to the level and experience of the skier, with equipment for beginners being different and somewhat cheaper than that for advanced skiers.
Skiing was introduced to the European mountains in the 1880s but only became fashionable in the 1960s and 1970s, with the mass market gaining importance in the 1980s. The 20th century saw a great deal of development in this area, and over the years the range of ski resorts has also diversified greatly, with entire mountain regions going from poor villages to thriving ski resorts almost overnight. Skiing became a trend, and royalty and celebrities became enthusiastic about skiing and promoted fancy destinations to a wider audience. Switzerland, France, Austria or Italy were considered the best destinations for a great skiing holiday. With the increasing popularity of the white sport, new ski resorts for all tastes but also for all budgets (more or less) emerged, with entire ski resorts specialising in family skiing or skiing and partying at the same time. The concept of 'après-ski' is probably best in Austria, where skiers can party in ski outfits and boots until late at night with especially loud music and drinks outside.
In many European countries, schools have introduced special programmes (usually one week per year) where children ski together with the whole class and learn this sport. At the same time, organised ski holidays and ski camps have become common in many places in Europe, although they are not affordable for all parent
Traditionally, the ski season in Europe generally lasts from the end of November to the end of April, depending on the resort, altitude, and specific snow conditions. Glaciers are usually not so weather-dependent and some of them have good amounts of snow all year round.
The highest winter sports area in the Alps, with altitudes between 2500 and 3900 metres, is Zermatt, the largest in Switzerland. The Matterhorn Glacier Ride is currently the highest cable car in the world, carrying 2000 skiers per hour to an altitude of 3883 metres, where skiing is possible all year round. In addition, a high-performance and innovative ski guide app, based on GPS, helps skiers navigate between the mountain slopes, adapting time and routes to the specifics of the user. Zermatt is known for its family-friendliness: children up to the age of nine can use all mountain lifts for free when accompanied by an adult with a multi-day pass.
St. Moritz, also in Switzerland, is one of the oldest and most famous winter sports resorts in the world and has twice hosted the Winter Olympics, in 1928 and 1948, as well as numerous Olympic ski jumping competitions and other international skiing events.
Val Thorens is part of the larger French Three Valleys ski area, with 600km of pistes and off-piste options to suit all levels. A purpose-built ski resort, Val Thorens lacks the traditional charm of an old village but offers a large variety of restaurants, bars, hotels, and activities. On the other hand, Chamonix is one of the oldest ski resorts in France and one of the best ski resorts in Europe, hosting the first Winter Olympics in 1924.
Méribel is also a traditional Alpine town with chalet-style hotels, particularly popular with families as it has numerous ski schools and a family-friendly atmosphere.
Les Arcs was the first ski resort in France built specifically for this purpose. It offers some charming car-free villages and a breathtaking view of the snowy summit of Mont Blanc.
Lech, a chic Austrian ski resort, is considered the most luxurious ski area in Austria, combining world-class skiing with the usual large amounts of snow.
Kitzbühel is a small, mediaeval town with cobbled streets and a pedestrian zone full of brand shops. It is probably best known for the legendary Hahnenkamm downhill race, which has been held here every year since 1931.
Sölden in Austria has a bit of everything to offer. The ski resort in the Tyrolean Ötztal offers great skiing conditions, lively 'après-ski', and a James Bond atmosphere, as the town served as the film set for the James Bond film 'Spectre'. At an altitude of over 3000 metres, there is now a breathtaking cinema installation called 007 Elements, where visitors can immerse themselves directly in the world of the world's most famous spy on around 1300 square metres, mostly underground, through various galleries. 'Video installations, sound effects, interactive stations, and original Bond gadgets inspire all the senses' (www.soelden.com). At the top of the mountain, culinary delights can also be enjoyed in the famous Ice Q restaurant.
With its magnificent view of the Matterhorn and proximity to the famous Zermatt in Switzerland, Cervinia is a popular Italian ski resort, especially for beginners and families.
Cortina d'Ampezzo is a sophisticated resort, one of the most luxurious in Italy, with a great atmosphere. Known as the 'Queen of the Dolomites', it is one of the most famous Italian ski resorts, renowned for its sunny weather and friendly atmosphere. Cortina will host the 2026 Winter Olympics.
Skiing is an expensive sport. Besides the high prices of ski equipment and clothing, the average day ski pass in most European ski resorts costs around 60 euros (still cheaper than on the other side of the Atlantic, where a day pass can cost up to 99 USD).
Unfortunately, the rise of skiing as a popular winter sport has begun at a time when the consequences of climate change are also being felt. Global warming has caused the average snow depth in many European countries to decrease by 8.4 per cent every decade between 1971 and today. So the future of skiing is seriously in doubt in many places due to the increasing lack of snow. Most ski resorts are struggling, especially this winter. The Dachstein glacier in Austria recently announced that it will remain closed to skiing for the entire 2022-23 winter season due to extreme heat in the summer months and a general lack of snow. The future of this ski area will be decided in spring. In general, many ski resorts across Europe have been forced to suspend or limit their operations as the continent experiences some of the highest January temperatures ever.
Especially in the last decades, artificial snow seemed to be the perfect solution to the difficult natural winter conditions in some ski resorts. In 1952, the first large commercial snowmaking system was inaugurated at Grossinger's Catskill Resort, NY, USA. Since 1990, artificial snow (spray water formed into snow-like ice balls a few tenths of a millimetre in diameter) has been used in all major ski resorts and a growing number of smaller ski resorts in Europe. In general, the presence of snowmaking equipment is considered to ensure the financial success of a ski season, which is why most ski resorts have invested heavily in this equipment. For example, in the 2020-2021 ski season, about half of the Swiss ski slopes were covered with artificial snow.
Although such an investment is quite large and the process is not very environmentally friendly or sustainable, artificial snow contributed and continues to contribute to supplementing natural precipitation, especially at the beginning and end of the ski season. However, the consistency of artificial snow is somewhat different and the conditions for skiing on artificial snow are not exactly ideal. It is, however, a wonderful invention… provided the temperatures are low enough for these snow cannons to do their job in optimal conditions. Even though its use is expected to increase in the short term, there are still obstacles: high implementation costs, water scarcity in some areas, and the associated harmful emissions.
The end of 2022 and the beginning of 2023 brought temperatures of 14-15 degrees in the middle of the day in many ski resorts in Europe, which made the existence of artificial snowmaking completely irrelevant. France ended the year with some of the highest temperatures in the last 25 years and more than half of its ski slopes closed, while Adelboden in Switzerland hosted its traditional World Cup ski race in January entirely on artificial snow.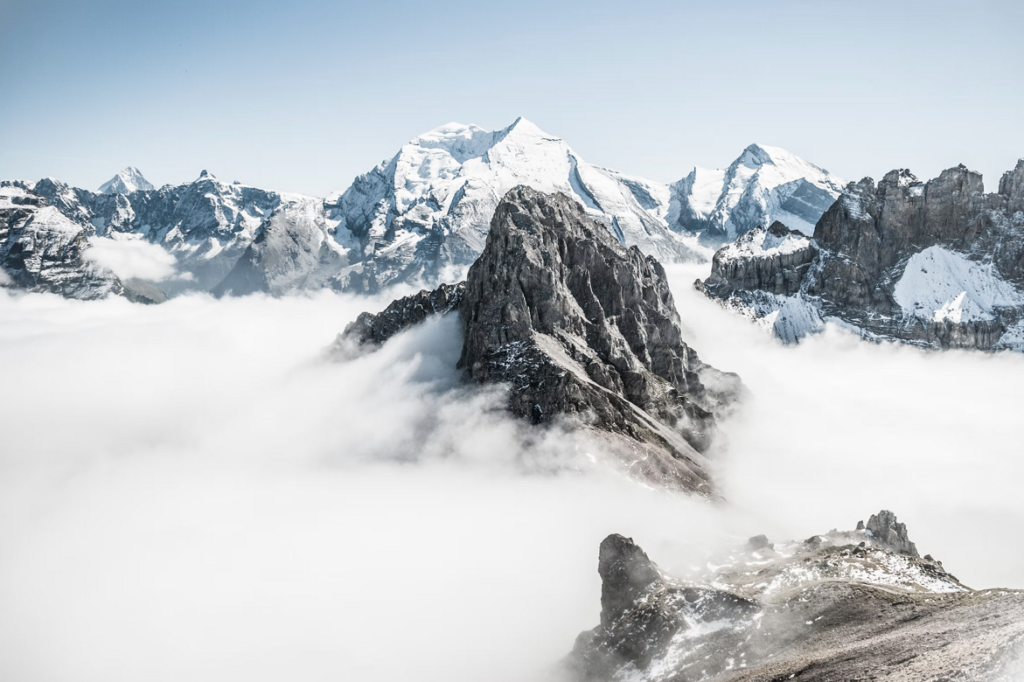 The Christmas holidays, which typically account for about one-fifth of many ski resorts' annual revenue, were not very enjoyable. Ski resorts faced cancelled holidays or modest revenues for everything from ski passes to equipment rentals to after-ski entertainment.
Let us not forget that there are entire communities that depend mainly or exclusively on the income from the ski season. For all of them, the current weather situation is really dramatic, and this is not the first year that ski resorts have had to deal with an unusually warm winter. Some resorts have only partially opened the slopes, others are offering discounted ski passes, while others have even opened bike trails for the summer, regardless of the month in the calendar. I saw the result with my own eyes last week when, on a ski slope through the forest, I encountered a group of cyclists coming from the opposite direction. Me on skis, them on two wheels…same time of year, same place… there is no doubt, the world is changing.
It has been estimated that ski resorts at lower altitudes have lost an average of one month of their ski season over the last 50 years, with the season now starting an average of ten days later and ending 20 days earlier. Ski operators around the world now fear that global warming will soon make snowy, cold winters a distant prospect and that skiing will disappear altogether in most of the Alps by the end of the 21st century. Skiers will most likely congregate in the higher, inner areas of the Alps. According to a very pessimistic assessment by some researchers, the high gas emissions could cause 95 per cent of European glaciers to melt by the end of this century, so the higher-altitude ski resorts would not be affected by the threat of a shortened ski season and lack of snow.
"It's just a question of how much warmer and how fast – it's quite obvious that we are going to have less snow," Christoph Marty (Institute for Snow and Avalanche Research) told Times Magazine.
What will happen in the next few years if the situation continues? When temperatures rise, so do prices. Apart from the fact that ski passes will become more and more expensive due to the enormous costs of maintaining snow on the slopes, many jobs will disappear and many ski resorts at lower altitudes (below 2000 metres) will have to close. Their survival will most likely depend on their flexibility and their ability to reinvent and diversify their offer of entertainment and relaxation for tourists.
Will our grandchildren still have white winter holidays on the slopes? … Will we still wonder every winter when the ski season begins? We will see.
Until then: enjoy skiing while you can!