EGYPT LAUNCHES EBRD-UNWTO TOURISM RECOVERY ASSISTANCE PACKAGE
EBRD and UNWTO to boost recovery of the tourism sector in Egypt. Institutions to work with Egypt's international cooperation and tourism ministries. Actions include review of safety and hygiene protocols, tourism revival advice and training
The Covid-19 pandemic has placed acute strain on global tourism. To boost the recovery of the sector, the European Bank for Reconstruction and Development (EBRD) and the United Nations World Tourism Organization (UNWTO), joined forces in June to support countries that are among the most dependent on tourism for jobs and economic growth. Their global technical assistance package builds on measures already taken by the EBRD under its crisis Solidarity Package to support existing clients in their handling of the losses caused by Covid-19 lockdowns. The aim now is to expand on that client-level support package with country-level technical assistance to facilitate the fast and sustainable recovery of tourism. On 12 January 2021, Egypt signed a national package geared to its own needs. Egypt's Ministries of International Cooperation, and Tourism and Antiquities have engaged with UNWTO and the EBRD to ensure their national priorities are addressed. Assistance in Egypt will include training in impact analysis, measurement and monitoring of Covid-19 impacts in the tourism sector; the development of tourism recovery incentive programmes; reviews of the effectiveness of operational protocols on safety, hygiene and security activity; work on building the resilience of tourism enterprises as they adapt to the Covid-19 reality, including the required safety and hygiene protocols, by developing tailor-made training programmes; as well as institutional strengthening to better coordinate the recovery and further growth of Egypt's tourism.
Over the past three years, Egypt has turned around the sharp drop in tourist arrivals that followed the Arab uprising of 2011. After numbers fell from 14 million visitors in 2010 to a low of 5.3 million in 2016, the trend reversed. Numbers have since climbed to 8.3 million visitors in 2017, nearly 11.3 million in 2018 and 13.1 million in 2019. However the impact of the Covid-19 crisis has reversed this trend and is stalling the tourism sector in the country. The Technical Cooperation Package, 90 per cent funded by the EBRD and 10 per cent by the UNWTO, will be delivered by August 2021. Similar support is currently ongoing or envisaged for a number of other countries with economies that are highly dependent on tourism, including Jordan, Morocco, Greece, Croatia, Tunisia, Turkey, Albania, Armenia, Georgia, Lebanon, Montenegro and Uzbekistan. The joint EBRD-UNWTO response was designed in line with the three pillars of UNWTO's Tourism Recovery Technical Assistance Package: economic recovery, institutional strengthening and building resilience, as well as marketing and promotion. The UNWTO and the EBRD are longstanding partners, having signed a Memorandum of Understanding for cooperation in 2015, which they renewed in 2019. The EBRD is committing all of its activity in 2020-21 to helping its regions counter the economic impact of the coronavirus pandemic, with investment expected to reach up to €21 billion.
ESA SEEKS NEW ASTRONAUTS – APPLICATIONS OPEN  2021 MARCH 31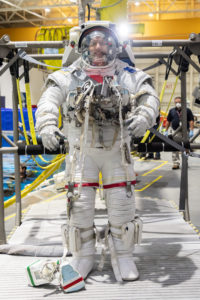 For the first time in 11 years, ESA is looking for new astronauts. These recruits will work alongside ESA's existing astronauts as Europe enters a new era of space exploration. The starting point for this is 31 March 2021, when the vacancies for new astronauts open. ESA is strongly encouraging women to apply, because we are seeking to expand gender diversity in our ranks. ESA Director General Jan Wörner says, "Thanks to a strong mandate from ESA Member States at Space19+, our Ministerial Council in 2019, Europe is taking its place at the heart of space exploration. To go farther than we ever have before, we need to look wider than we ever have before. This recruitment process is the first step and I look forward to watching the agency develop across all areas of space exploration and innovation, with our international partners, in the years to come."
"Representing all parts of our society is a concern that we take very seriously," says David Parker, ESA Director of Human and Robotic Exploration. "Diversity at ESA should not only address the origin, age, background or gender of our astronauts, but also perhaps physical disabilities. To make this dream a reality, alongside the astronaut recruitment I am launching the Parastronaut Feasibility Project – an innovation whose time has come." The vacancy runs from 31 March to 28 May 2021 and ESA will only consider applications submitted to the ESA Career website within those eight weeks. After that, the six-stage selection process will start, which is expected to be completed in October 2022.
The European Space Agency (ESA) provides Europe's gateway to space.
ESA is an intergovernmental organisation, created in 1975, with the mission to shape the development of Europe's space capability and ensure that investment in space delivers benefits to the citizens of Europe and the world. ESA has 22 Member States: Austria, Belgium, the Czech Republic, Denmark, Estonia, Finland, France, Germany, Greece, Hungary, Ireland, Italy, Luxembourg, the Netherlands, Norway, Poland, Portugal, Romania, Spain, Sweden, Switzerland and the United Kingdom. Slovenia and Latvia are Associate Members. ESA has established formal cooperation with six Member States of the EU. Canada takes part in some ESA programmes under a Cooperation Agreement. By coordinating the financial and intellectual resources of its members, ESA can undertake programmes and activities far beyond the scope of any single European country. It is working in particular with the EU on implementing the Galileo and Copernicus programmes as well as with Eumetsat for the development of meteorological missions.
UNITED TO WORK WITH ARCHER AVIATION TO ACCELERATE PRODUCTION OF ADVANCED, SHORT-HAUL ELECTRIC AIRCRAFT
United Airlines has announced that it has completed an agreement to work with air mobility company Archer as part of the airline's broader effort to invest in emerging technologies that decarbonize air travel. Rather than relying on traditional combustion engines, Archer's electric vertical takeoff and landing (eVTOL) aircraft are designed to use electric motors and have the potential for future use as an 'air taxi' in urban markets. Under the terms of the agreement, United will contribute its expertise in airspace management to assist Archer with the development of battery-powered, short-haul aircraft. Once the aircraft are in operation and have met United's operating and business requirements, United, together with Mesa Airlines, would acquire a fleet of up to 200 of these electric aircraft that would be operated by a partner and are expected to give customers a quick, economical and low-carbon way to get to United's hub airports and commute in dense urban environments within the next five years.

"By working with Archer, United is showing the aviation industry that now is the time to embrace cleaner, more efficient modes of transportation. With the right technology, we can curb the impact aircraft have on the planet, but we have to identify the next generation of companies who will make this a reality early and find ways to help them get off the ground," said United CEO Scott Kirby. "Archer's eVTOL design, manufacturing model and engineering expertise has the clear potential to change how people commute within major metropolitan cities all over the world."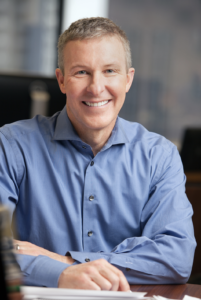 With today's technology, Archer's aircraft are designed to travel distances of up to 60 miles at speeds of up to 150 miles per hour and future models will be designed to travel faster and further. Not only are Archer's aircraft capable of saving individuals time on their commute, United estimates that using Archer's eVTOL aircraft could reduce CO2 emissions by 47% per passenger on a trip between Hollywood and Los Angeles International Airport (LAX), one of the initial cities where Archer plans to launch its fleet. Led by co-founders and co-CEOs Brett Adcock and Adam Goldstein, Archer's mission is to advance the benefits of sustainable air mobility at scale. Archer plans to unveil its full scale eVTOL aircraft in 2021, begin aircraft production in 2023, and launch consumer flights in 2024. To drive this fourth transportation revolution and transform how people approach everyday life, work and adventure, Archer has built a highly accomplished team of top engineering and design talent, with a collective 200+ years of eVTOL experience.
"We couldn't be happier to be working with an established global player like United," said Brett Adcock, co-CEO and co-Founder of Archer. "This deal represents so much more than just a commercial agreement for our aircraft, but rather the start of a relationship that we believe will accelerate our timeline to market as a result of United's strategic guidance around FAA certification, operations and maintenance."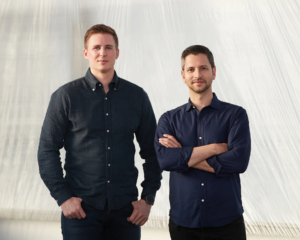 Adam Goldstein, co-CEO and co-Founder of Archer added "the team at United share our vision of a more sustainable future. We're working closely with their test pilots and environmental teams to make sustainable urban air mobility a reality far sooner than people could ever imagine."  According to Archer " Over the last 10 years there have been tremendous advancements in electric power systems. Technologies have advanced far enough to build a new class of electric vertical takeoff and landing (VTOL) aircraft that use multiple rotors, giving them inherent redundancies and making them safer to operate. These electric aircraft take off vertically like a helicopter, fly forward like an airplane, and will be 100% electric. There is no runway required and the vehicles can land vertically on a traditional helicopter landing pad or retrofitted landing site – this means these vehicles can fit into the fabric of cities without the need for long airport commutes. They will be operated within cities to solve really hard challenges around traffic congestion, sustainability, ground infrastructure, and public safety".
THE EUROPEAN COMMISSION AWARDS €1.47 BN IN CONTRACTS TO LAUNCH THE 2ND GENERATION OF GALILEO SATELLITES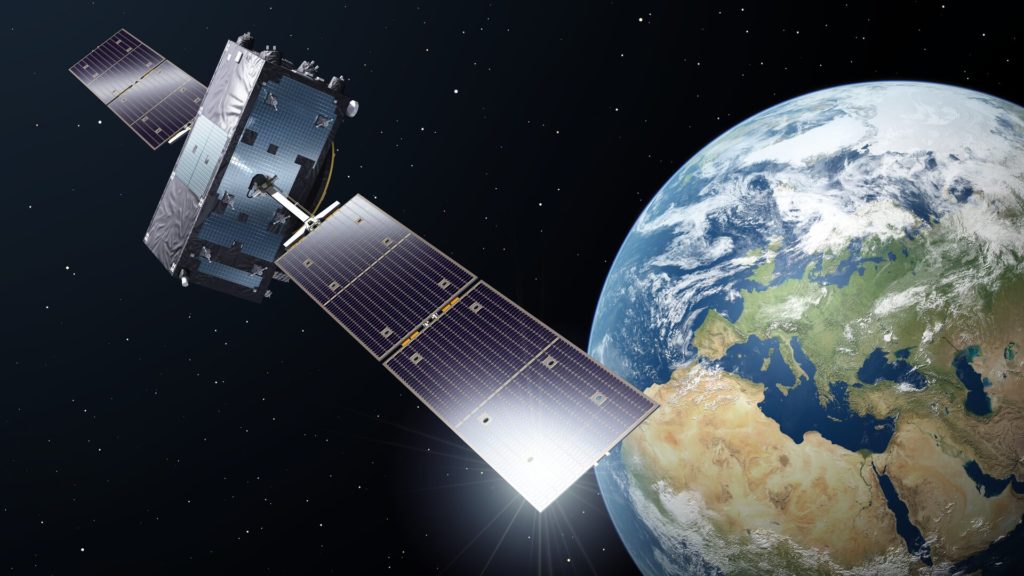 With this, the Commission is initiating the launch of the 2nd Generation of Galileo, the European satellite positioning system. The aim is to keep Galileo ahead of the technological curve compared to global competition and maintaining it as one of the best performing satellite positioning infrastructures in the world while strengthening it as a key asset for Europe's strategic autonomy. The first satellites of this second generation will be placed in orbit by the end of 2024. With their new capabilities relying on high innovative technologies (digitally configurable antennas, inter- satellites links, new atomic clocks technologies, use of full electric propulsion systems), these satellites will improve the accuracy of Galileo as well as the robustness and resilience of its signal, which will be key for the upcoming digital decade as well as more security & military usage.
Background:
With the Galileo satellite navigation system, Europe operates a state-of-the-art system in positioning, timing and navigation that is recognised worldwide as the most performant of this kind. In operation since 2016, Galileo provides signal services to 2 billion users around the globe. 26 satellites are currently in orbit, with 2 additional satellites due for launch in Q3 2021.
In May 2018, the Commission launched the tender procedure to procure a first batch of 12 second-generation satellites through a competitive dialogue, with the objective of signing two contracts (double source) of 6 satellites each. The tender procedure was run by the European Space Agency (ESA) by delegation. After 2 months of detailed technical and financial evaluation of the industrial offers, ESA recommended to the Commission to proceed with ThalesAleniaSpace and Airbus Defence & Space that represent the best  technical and financial offers. The three industrial bidders were notified yesterday.
AIR TRAVEL DOWN 60 PER CENT, AS AIRLINE INDUSTRY LOSSES TOP $370 BILLION: ICAO
A new report from the UN's air transportation agency confirms there was a "dramatic" fall in international air travel due to COVID-19, of around 60 per cent over the course of last year, to levels last seen in 2003. The International Civil Aviation Organization (ICAO) said, that as seating capacity fell by around 50 per cent last year, that left just 1.8 billion passengers taking flights through 2020, compared with around 4.5 billion in 2019. That adds up to a staggering financial loss to the industry of around $370 billion, "with airports and air navigation services providers losing a further 115 billion and 13 billion, respectively", said ICAO in a press statement.
Grounded in March
As the coronavirus began its global spread, the air industry came to a virtual standstill by the end of March. Following widespread national lockdowns, by April the overall number of passengers had fallen 92 per cent from 2019 levels, an average of the 98 per cent drop-off seen in international traffic and 87 per cent fall in domestic air travel.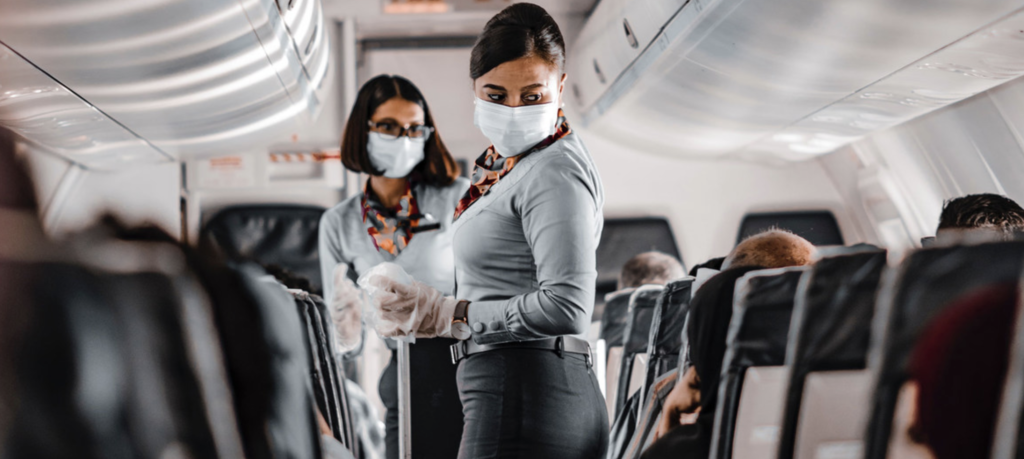 There was a moderate rebound during the summer travel period, but recovery was short-lived. "Sectoral recovery became more vulnerable and volatile again during the last four months of 2020, indicating an overall double-dip recession for the year", ICAO said.
Disparity at home and abroad
The report notes "a persistent disparity between domestic and international air travel impacts resulting from the more stringent international measures in force." Domestic travel proved more resilient and was the main driver of any glimmer of recovery to the industry, particularly in China and Russia, ICAO notes, where domestic passenger numbers have already returned to the pre-pandemic levels. Overall, there was a 50 per cent drop in domestic passenger traffic globally, while international traffic fell by 74 per cent, or around 1.4 billion passengers. The plunge in traffic, has put the entire industry's financial liability into question said ICAO, and threatens the viability of millions of associated jobs around the world.
Tourism in crisis
It has also severely impacted global tourism, given that more than 50 per cent of international travellers used to reach their destinations by plane. ICAO said that the regional breakdown in losses showed a $120 billion loss year-on-year in the Asia-Pacific region, $100 billion in Europe, $88 billion in North America, followed by $26 billion, $22 billion and $14 billion in Latin America and the Caribbean, the Middle East, and Africa, respectively. The agency described the near term outlook as one of "prolonged depressed demand, with downside risks to global air travel recovery predominating in the first quarter of 2021, and likely to be subject to further deterioration." It does not expect any improvement until the second quarter of 2021, athough this will still be subject to the effectiveness of pandemic management and vaccination roll out across the world.
Best-case scenario
In the most optimistic scenario, said ICAO, by June of 2021 passenger numbers will be expected to recover globally to 71 per cent of their 2019 levels (or 53 per cent for international and 84 per cent for domestic flights). A more pessimistic scenario foresees only a 49 per cent recovery (26 per cent for international and 66 per cent for domestic). ICAO will continue to provide recommendations and support for the aviation sector to weather the crisis. Its new Guidance on Economic and Financial Measures summarizes a range of measures that can be explored by States and the industry to ease the crisis, and strengthen the industry to withstand future shocks better.