The capital of Moldova, Chișinău © Coe
Republic of Moldova is a small country of only 32.850 km2, in Eastern Europe, neighbor to Ukraine to the north, east and south and to Romania to the west. Between the 14th and the beginning of the 19th century, most of Moldova's present territory was part of the Principality of Moldavia, now part of Romania. That is basically the reason why the two countries speak the same language (a fact that was only officially recognized after Moldova's independence in 1991). They have similar customs and traditions and a long common history. After 1812, the Ottoman Empire (whose vassal state Moldavia was) ceded the Moldovan territory to the Russian Empire and it became known as Bessarabia. In 1856 southern Bessarabia was returned to Moldavia (Treaty of Paris). Three years later, in 1859, Moldavia and Wallachia united and created Romania. But Russian rule was restored over the entire Moldovan region after 1878 (Treaty of Berlin). In 1917, Bessarabia became autonomous, known as the Moldavian Democratic Republic and in 1918, after the WWI, was officially reunited with the mother country of Romania (Treaty of Paris). The decision was always disputed and contested by Soviet Russia, which considered it an occupation, and in 1940, after the Ribbentrop-Molotov pact, which was politically disastrous for Romania, the country lost Bessarabia, which became the Moldavian Soviet Socialist Republic, and Northern Bukovina, which became part of Ukraine. The Republic of Moldova only recovered its independence in 1991, after the dissolution of the Soviet Union. With a new constitution in 1994 and Romanian as official state language, decades of Russian dominance and indoctrination finally ended. But even today, 9.3% of Moldova's citizens are Russian native speakers, while the actual percentage of Russian speakers is much higher, after Russian had been imposed as official language for so many years.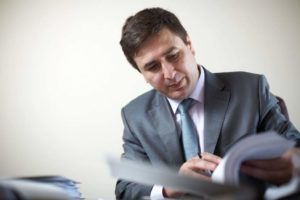 But the fact that the country is small, not in a great economic situation and in a complicated geo-political region, persuaded many of its citizens to move west, looking for a better life and more work opportunities.
According to the latest statistics, since the proclamation of its independence, Moldova lost more than 1.5 million people from its initial population of 4 million, from the times of its detachment from the former Soviet Union. 'Moldova is the absolute champion of migration on the European continent,' said Veaceslav Ionita, IDIS expert.
The negative population growth also adds up to this sharp demographic decline. Meanwhile, in a recent survey, 17% of the citizens who were questioned said that they plan to leave the country in the near future.
After 1991, many citizens of the Republic of Moldova chose to become also Romanian citizens. Due to the common history, common language and also openness from the Romanian authorities which at times openly encouraged this move, about a quarter of the Moldovan citizens now also hold a Romanian identification document and the numbers are still growing. Of course, it is easily understood that such a decision offers advantages, as Romania has a higher standard of living, better work and study opportunities while holding a Romanian passport also offers a free access to the whole European Union market, with no more work or stay permits required.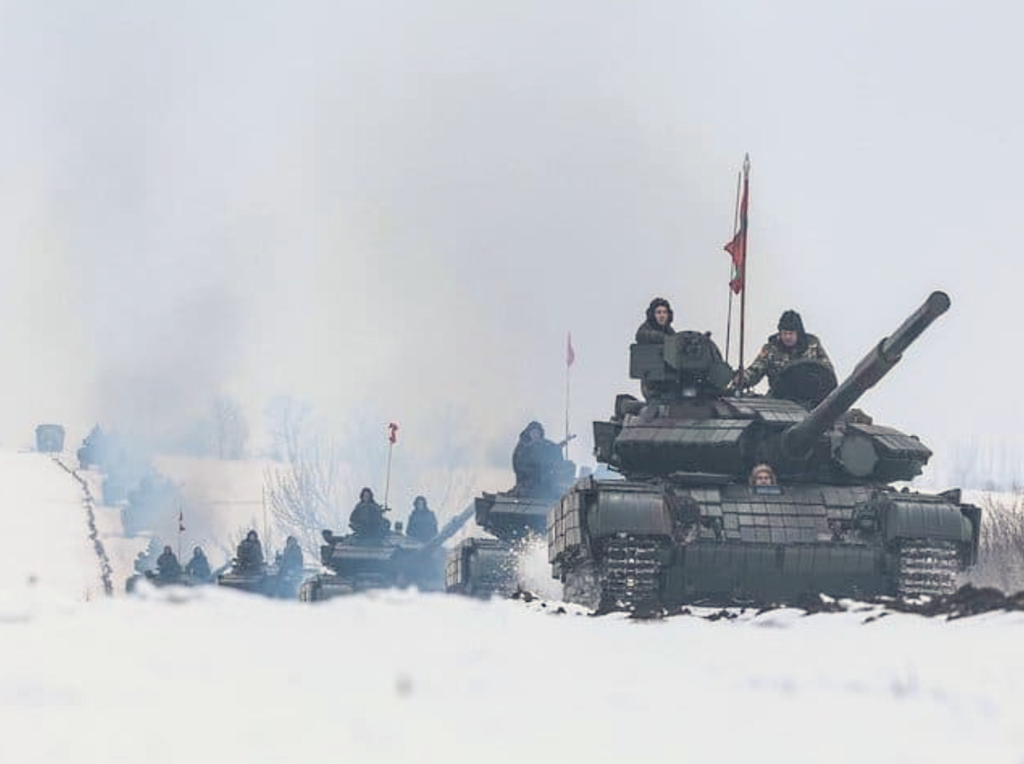 From the total number of people who left Moldova in recent years, around 33% are from Transnistria, a strip of the Moldovan territory on the Eastern bank of Dnister river, a pro-Russian separatist region which self-proclaimed its independent government in 1990 and has been 'de facto' occupied by Russian troops, imposing a pro-Russian regime, ever since. The Transnistria war broke in 1990 between the Moldovan forces and the separatists, at the border with Ukraine. Ever since then, it has been an ongoing frozen conflict between the Republic of Moldova and the self-proclaimed micro state. About 1500 Russian troops are stationed in Transnistria.
Slowly but surely the country made small steps towards democracy and a functional market economy. But, although in recent years we've seen a steady increase in GDP (GDP per capita is now $1.893 US), with the latest growth of 4.5%, the Republic of Moldova remains one of the poorest countries in Europe. However, especially after the democratic election of pro-European Maia Sandu in November 2020 and the triumph of her party, PAS, in elections, the country made progress and openly expressed its will to head to the West and to embrace its values. On March 3, 2022 Maia Sandu officially signed the letter of application to join the EU. In her speech she pointed out that the Republic of Moldova proved itself when 'it did not allow tyranny to settle in, defended democracy in elections and, in the days of war in Ukraine, with the sound of cannons audible at the borders of Moldova, remains mature and offers help to the neighbors fleeing the disaster.' She also underlined that after 30 years of independence, the Republic of Moldova has the maturity and capability to assume its European role and European future.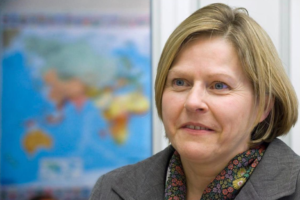 Heidi Hautala, Vice president of the European Parliament said 'I strongly believe that the Republic of Moldova is doing everything it can in this fragile situation, to be able to finally obtain the status of a candidate country for the EU. We need to help Moldova get rid of this energy dependence on Russia; we need to help them get rid of misinformation which is detrimental to their European path. Of course, Transnistria is a real danger now, a frozen danger is a real danger and this is a crucial moment when the Republic of Moldova needs all our support'.
Ukraine, Georgia and the Republic of Moldova are new candidates to European Union membership and the European Parliament, meeting in Strasbourg, welcomed the submission of their applications (in accordance to Article 49 of the Treaty of the European Union). It also called on the EU Commission to complete its evaluation and provide full support during this long and elaborate process of integration, which might take many years. The EU Parliament asked for a strong political signal from the European Council meeting in June. It is understood that a concrete prospect of European Union membership would provide hope and boost resilience in populations which are now confronted with political, military and economic difficulties.
Moldova is in a very hot spot in Europe right now and in an extremely delicate position. It is only natural that many are worried about its future, especially with regard to the Ukrainian fight against Russian invaders.
Since the conflict in Ukraine started, many of the Ukrainian refugees crossed the border to Moldova. More than 450,000 people transited the small country of 2.7 million residents and about 100,000 decided to stay, turning Moldova into the country with most refugees per capita. The EU stepped in and allocated €8-million in humanitarian aid to help civilians affected by war and to support local efforts in a country with so many refugees. The Republic of Moldova activated the EU civil protection mechanism and the EU member states have also provided various types of assistance, like shelters, hygiene kits or electrical generators.
Between 2022 and 2024 the European Union will carry out a macro- financial assistance operation for the Republic of Moldova, up to €150-million in grants and loans. The EU also promised to step up some military assistance.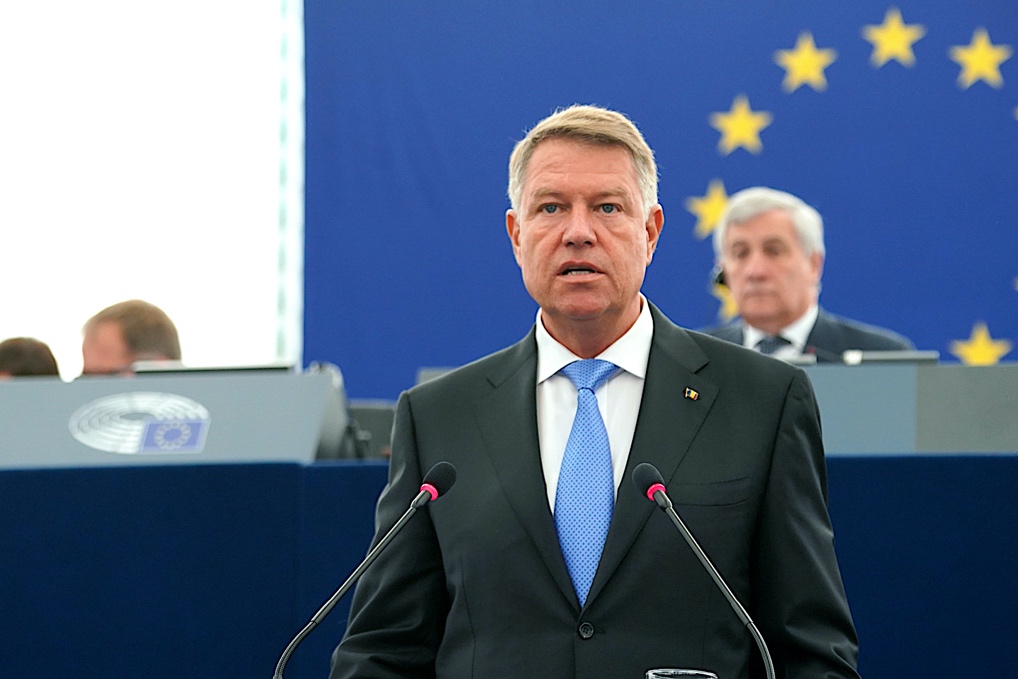 Until now, Romania, as Moldova's strongest supporter in the region, has sent around 73 tonnes of humanitarian aid. The Romanian president, Klaus Iohannis, had several talks with the Moldovan president, Maia Sandu, when he reaffirmed Romania's full support and solidarity. He was the first president in the EU to congratulate Maia Sandu on signing the application letter to join the EU. Iohannis also signed a decree to ratify a bilateral agreement on technical and financial assistance, which will provide €100-million in non-reimbursable funds to Moldova.
Mihai Popsoi, vice-president of the Moldovan Parliament in Chișinău, declared that 'for our steps towards European integration, Romania's support has been and is very important'. The
Republic of Moldova's total exports to EU countries are about 61% of the total (mainly oil, fruits, wine and other agriculture produce). Economically speaking, the Republic of Moldova exports more to Romania (26.5%) than to Russia, which is however, an important trade partner for the small Moldovan state. Moldova is highly dependent on Russian imports, especially when we talk about energy (oil and gas). In 2021 it had a $777. 5-million in commercial deficit (Source: G4media.ro).
This makes it vulnerable in a worst- case scenario to an open conflict with the Russian Federation. In fact, since 2013, Russia already has imposed a commercial embargo on some Moldovan products.
The pro-west moves are not seen with 'good eyes' by all in Moldova. The fake news and Russian propaganda are influencing an important part of the population. On May 9th, a parade for 'Victory Day' in Chișinău, Moldova's capital, gathered many nostalgic and also members of the Communist and Socialist Party, with red flags of the former Soviet Unions and flags of the Russian Empire. On the same day, Maia Sandu said: 'we commemorate those who fell in WWII, we mark peace on Europe Day, which has come together to stop wars on the continent and has given Europeans prosperity and progress. Peace begins in the family and in the community. We can keep it if we don't fall prey to division. We are different but we have to live together, to build a future in our country. Moldova has a future in peace'.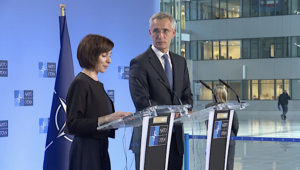 Many fear that the Ukrainian conflict might spill over the borders. While Ukraine is constantly warning that Moldova might be next, the Moldovan officials choose to insist on its neutrality and that the risks of spillover are low. Moldova is seen as a buffer zone.
For the Moldovan citizens, the tensions in Transnistria and the war in Ukraine are a bitter reminder of the risks to which they are exposed.
Recent attacks, in April 2022, on some government buildings and a radio tower in the separatist region, for which no one claimed responsibility, raised concerns about a possible escalation of the conflict. Unlike Romania, Poland and the rest of Ukraine's pro-west neighbors, Moldova is not part of the EU or NATO and it doesn't have the strong security guarantees and allies that the others have. So the regional situation worries Moldovan population and its officials, related also to its vulnerabilities. The country already feels the pressure of the economic impact of war, with many of its essential supply chains being seriously disrupted. Moldova's electricity and gas supplies come from Russia, through Ukraine and Transnistria.
Moldova's foreign minister, Nicu Popescu, said about the attacks in Transnistria that 'they were in fact a pretext for straining the security in the region'.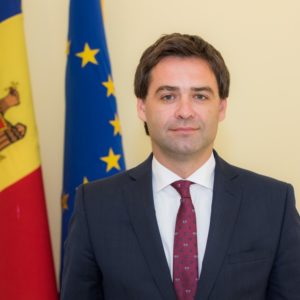 Another possible cause for concern is that on April 22, Rustan Minnekayev, the acting commander of Russia's central military district, commented that in Transnistria there was 'oppression of the Russian speaking population'. Sounds familiar?…
Maia Sandu said that 'Moldova remains neutral but supportive, calm, generous and responsible'.
With Russians trying harder than expected to control Eastern and Southern territories in Ukraine, it might not be the time to waste their attention and efforts elsewhere, for now…
In a live interview with Wolf Blitzer for 'The Situation Room' at CNN, Mircea Geoana, NATO Deputy Secretary General, declared that 'there is now a discrepancy between president Putin's political ambitions and army capabilities'. When asked about the risk of a spreading conflict to the region, to Moldova and Transnistria, he added that 'NATO's role is also to try to minimize the risk of escalation'.
In the meantime, although pro-Russian, the Transnistria government wouldn't want to jeopardize its commercial relations with the EU and risk sanctions. A heavily industrialized zone, dating back to the Soviet Union times, Transnistria is now exporting 70% of its trade goods to the European Union, so the implications of a potential re-opened conflict are much more complex.
Many feared that in his speech on May 9th, Vladimir Putin would announce a farther mobilization of its people and will officially declare war on Ukraine. The speech was highly anticipated and even feared by some. But it didn't bring much news, not in terms of war but nor in terms of peace, either.
The former commander of the US Special Operations Command in Europe, retired US Army Maj. Gen. Mike Repass, appreciated in an interview for CNN that conquering the Ukrainian Black Sea port of Odessa will not only cut Ukraine's access to the Black Sea but it will also offer Russia 'a gateway to Transnistria and Moldova'. He said: 'I do think they have their eyes on Moldova. If they can take it, they will'.
As a clear signal of full support for the small European country, so close to the ongoing military conflict, a series of high European and American officials have visited Republic of Moldova since the war broke in Ukraine. Presidents of some EU countries, Charles Michel, president of the European Council, António Guterres, the Secretary-General of the United Nations Organization, the High Representative of the EU for Foreign Affairs and Security Policy, Josep Borell and the US Secretary of State, Antony Blinken, they all come with messages of solidarity and help, supporting peace in the region.
For a country that already has Russian troops on its territory, it might not be enough.
The way this war is going right now and the results of the Russian military aggression in Ukraine, since February 2022, are far from encouraging or satisfying for the Russian Federation and normally do not offer many arguments for an expansion of the conflict in nearby areas. But, as many analysts have repeatedly said, Vladimir Putin's moves were always unpredictable and maybe at times, even inexplicable.
The risk is always there. Be aware!
'Eternal peace lasts until the next war' (Russian proverb)