It's planned to be big; very big. In fact, Nord Stream 2 is set to be 1,230 kilometres long when completed and it will be capable of carrying 55-billion cubic metres of gas from Ust-Luga in the Leningrad region (the original Nord Stream runs from Vyborg). It will run side-by-side with its older cousin for most of its length – Nord Stream and Nord Stream 2 each involve two adjacent pipes – to an exit point near Greifswald in Germany. Nord Stream 2 will pass beneath the Baltic sea, an area of relatively brackish water bordered by nine countries and surprisingly rich in underwater wildlife, plus aquatic species like grey seals, harbour seals, ringed seals and the harbour porpoise. The pipeline will enter the Baltic via the Gulf of Finland. The sea itself is fed with waters from some fourteen countries in all, in a catchment area four times greater than the Sea itself. Brackish means it has relatively low salinity, but the water gets saltier where it joins the North Sea and, ultimately, the north Atlantic, which is extremely salty. These variations are important for the climate, especially in the Northern Hemisphere.
LOCATION OF NORD STREAM

As research by NASA has shown: "Surface winds drive currents in the upper ocean. Deep below the surface, however, ocean circulation is primarily driven by changes in seawater density, which is determined by salinity and temperature." According to NASA, in some regions such as the North Atlantic near Greenland, "cooled high-salinity surface waters can become dense enough to sink to great depths." This feeds into the great "Global Conveyer Belt", as it's known, controlling the movement of weather systems around the world, which makes the low-salinity Baltic an important part of a wider pattern.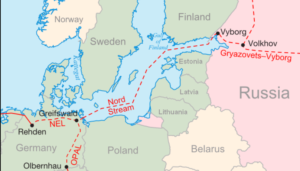 The Baltic is Earth's youngest sea, emerging from its Ice Age covering of ice and snow only some 10,000 to 15,000 years ago. According to the ecological movement, Worldwide Fund for Nature (WWF), the Baltic is a vital resource. "Not only does the Baltic Sea host several WWF priority species, including the harbour porpoise, cod, salmon and sturgeon," its website explains, "it's also surrounded by nine countries (Denmark, Estonia, Finland, Germany, Latvia, Lithuania, Poland, Russia and Sweden) that are home to more than 85 million people and diverse political, social and economic realities." Add to this the fact that the Baltic is one of the most intensively used seas on the planet and you have the makings of a problem.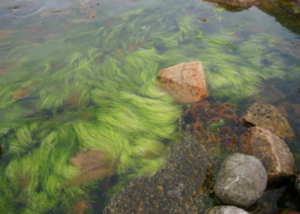 It is also suffering from eutrophication, which means that run-off from agricultural nutrients is feeding massive algae blooms. Despite its first syllable, eutrophication has nothing to do with the EU, at least not directly, although the Common Agricultural Policy has encouraged farmers to increase agricultural output through the use of fertilisers, which is what causes the problem. When these algae die, they sink to the sea floor and their decomposition further depletes oxygen levels at the greatest depths. The use of fertilisers has been reduced over recent years but around 97% of the Baltic is still affected by eutrophication. The Helsinki Commission is seeking to reduce the use of fertilisers by 2021 but it's unlikely to meet its target.
At this point, enter Russia's energy giant Gazprom, which wants to add a second pipeline alongside the original Nord Stream, widely considered a great success. Why does a new pipeline matter? There's one there already; what difference would an extra one make? It's a fair question. Incidentally, gas, sometimes called fossil gas, is a naturally occurring hydrocarbon mixture made up mainly of methane with one carbon atom and four hydrogen atoms (CH4) but also commonly including varying amounts of other higher alkanes, and sometimes a small percentage of carbon dioxide, nitrogen, hydrogen sulphide, or helium. It originates from thermogenic, biogenic, or abiogenic processes. After all, Europe needs gas supplies and – unfortunately for the governments of north European countries – most of it is being sought for and exploited by vaguely unfriendly countries, like Russia and Turkey. Russian President Vladimir Putin is no admirer of Europe and nor is the Turkish leader, Recep Tayyip Erdoğan, whose ships have been exploring for gas in the East Mediterranean, which seems to have a lot. It has annoyed Greece (exploring up to the coast of Greek islands, for instance) and other countries and has led to representatives of Egypt, Greece, Italy, Cyprus, Jordan and Israel concluding an agreement in Cairo to officially convert the Eastern Mediterranean Gas Forum into a regional organisation. The European Commission has also warned Turkey of unspecified action to deter such cavalier activity. But the gas Turkey is seeking is far from the Baltic, which has none of its own (not even oxygen in its depths, if eutrophication continues) but which Gazprom wants to use as a conduit. Again.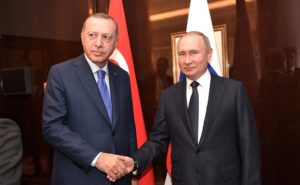 It would be a real nightmare if Putin and Erdoğan joined forces, but they are on opposing sides in the reawakened conflict over Nagorno Karabakh, a region within Azerbaijan but ethnically Armenian and with an Armenian administration. While both were just parts of the Soviet Union, such divisions didn't matter much. Now they do. Azerbaijan is supported by Erdoğan's Turkey, but Armenia traditionally has the support of Putin's Russia. As long as they're on opposing sides they're unlikely to get into any sort of alliance over gas, although nobody wants this hitherto frozen conflict to boil over again for long. In fact, both Putin and French President Emmanuel Macron have called on the two sides to calm down and take a step back. Azerbaijan's President Ilham Aliyev, however, has said that Azeri forces will continue to fight until all Armenian troops are withdrawn, while Armenian Prime Minister Nikol Pashinyan warned that negotiations are not appropriate while the fighting goes on. Meanwhile, ordinary Armenians have been queueing outside recruitment offices in the Armenia capital, Yerevan.
PUT THAT IN YOUR PIPE (BUT DON'T SMOKE IT)
The original Nord Stream is viewed as a success, providing a route for 55-billion cubic metres of gas annually.
Indeed, Nord Stream has been such a success that in October 2012 its shareholders looked at the preliminary results of a feasibility study for the third and fourth versions of the pipeline and came to the conclusion that they would be economically and technically feasible. In April 2017, Nord Stream 2 AG signed financing agreements with ENGIE (a French multinational utility company), OMV (an Austrian oil and gas company), Royal Dutch Shell, Uniper (pronounced Juniper, a German-Finnish energy company based in Düsseldorf, Germany) and Wintershall Dea (Europe's leading independent gas and oil company). Together they would provide long-term financing for 50% of the project. Work on the project began in September 2018. Not surprisingly, the initial idea had German support. But Berlin is having second thoughts.
In fact, Germany has always argued that pumping an extra 55-billion cubic metres of gas per year under the Baltic Sea is a commercial venture and not a political one, but German Chancellor Angela Merkel has recently been talking about trying to halt the project. Why? Because of Russia's irresponsible actions towards anyone who opposes, or any way threatens the leadership, of the Russian President. Most recently, of course, it was the poisoning of Russian opposition leader Alexei Navalny with a military-grade nerve agent, but there had been previous signs of Putin's bid for world domination with the murder of Alexander Litvinenko using a tea poisoned with polonium in 2006. Then came the
clumsy attempts on the lives of former spy Sergei Skripal and his daughter, Yulia, in Salisbury in the UK, this time using, again, the military nerve agent Novichok. They survived – just – but the attack killed an innocent woman and caused chaos in the town of Salisbury. The killers were caught on street security cameras and were identified as members of the Russian secret service, the FSB, although they claimed to be tourists who wanted to visit Salisbury Cathedral. They failed to complete their tourist jaunt because, they said, they were deterred by the forecast of a light snowfall; odd, for men who came from Siberia. Should Germany step back, then? "I have not yet made a final judgement," said Merkel. However, her options are rather limited because although the Nord Stream 2 company is wholly owned by Gazprom, a Russian company, its headquarters are in Switzerland.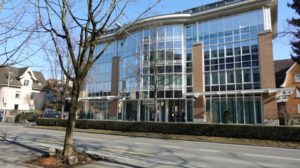 Switzerland, of course, is famously NOT an EU member state but anything done to hold up the pipeline could breach EU law or attract massive compensation claims for damages. Merkel has another problem: the German state of Mecklenburg-Vorpommern is very keen to get the pipeline completed and has issued all the necessary permits.
Germany is the biggest buyer of Russian gas in the world and a large number of German companies work with Gazprom to implement projects related to the existing and future Nord Stream pipelines. In 2018, Germany set a new record for Russian gas purchases at 58.5-billion cubic metres. Nord Stream (the original one) is not the only route into Germany. Gas also arrives along the Yamal-Europe pipeline, which crosses four countries: Russia (of course), Belarus, Poland and, naturally, Germany. Gazprom works closely with a number of German companies already, including in the extraction of natural gas from the Achimov deposits of the Urengoyskoye field, a source in Russia's Yamal-Nenets Autonomous area that has been exploited since its discovery in 1966. Gazprom is also involved in underground gas storage facilities in Germany at Rehden, Etzel, Jemgum (all in Lower Saxony) and at UGS Katharina, where it's stored at between 500 and 700 metres underground.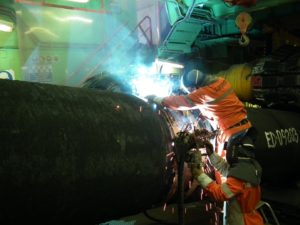 There is widespread acknowledgement within the European Union of the importance of the Baltic to Europe's energy needs and also the importance of Europe overcoming its reliance on an unpredictable Russia. In early October, European Commission President Ursula von der Leyen met with the leaders of Estonia, Latvia, Lithuania and Poland with a bid to linking up energy networks. Emerging from the meeting, von der Leyen told the media: "Last night, we awarded €720-million from the Connecting Europe Facility to link the Baltic energy grid with the rest of the Europe. This project is a landmark moment. It is a landmark moment in ending the isolation of the Baltic energy market. Most of the funding will go to a new interconnector in the Baltic Sea. And I cannot think of a better name than 'Harmony Link'." She described it as showing European solidarity in action. "It will reduce the region's over-dependence and over-reliance on a single source of energy imports by connecting it in full harmony to the rest of the European Union." The single source referred to here is, of course, Russia. Nobody in Europe is very comfortable with having to rely on Moscow's good will.
HAMMER, SICKLE AND GAS PIPE
The history of Russian gas supplies to Europe goes back a long way. Back in 1968, of course, the agreement was between the USSR and the German Democratic Republic (GDR). Two years later, the USSR signed agreements on gas supplies to what was then West Germany, together with deliveries of German large-diameter pipes to the Soviet Union. Agreements to increase supplies of Soviet gas to West Germany were signed in 1972, 1974 and again in 1979. Meanwhile in 1973 the first supplies of natural gas from Russia started arriving in the GDR. In the same year, the USSR started deliveries to Ruhrgas in West Germany. And so it went on, with the West buying more and more Russian gas. In 1990, following the fall of Communism, Gazprom and Wintershall set up the WIEH joint venture (more formally known as WIEH GmbH & Co. KG) to focus on natural gas trading, transmission, storage and marketing in a number of European countries. In 2017, Russia provided 39% of the gas consumed in Europe.
So, it's all going swimmingly; what's to object to? I mentioned the importance of the Baltic in climate and environmental terms so it should come as no great surprise that an environmental NGO, in this case Deutsche Umwelthilfe (German Environmental Aid), has taken legal action to have the operating permit for Nord Steam 2 reviewed on climate grounds. The organisation claims that new scientific research has revealed leaks of methane from the pipe and that the scale of those leaks could contribute to global warming. It says that completion of Nord Stream 2 would go against Germany's climate targets, although the mining authority that issued the permit has so far disagreed. On a more political basis, Germany could halt the construction for security reasons: the attempted murder of Alexey Navalny suggests Russia may still be prepared to ignore international norms, not for the sake of Russia itself but to protect its leader. However, EU law may prevent Germany from taking unilateral action that should be the prerogative of the EU itself. After all, no other EU country is taking action against Russia and Macron seems quite friendly with Putin.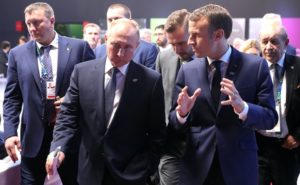 The United States is also unhappy about Nord Stream 2. It doesn't much like the original Nord Stream, either, and has applied sanctions. They change from time to time, but the international law firm Norton Rose Fulbright explains. "Section 232 of CAATSA (Countering America's Adversaries Through Sanctions Act, signed into law by President Trump in 2017) targets those who (i) make investments that directly and significantly contribute to the enhancement of the ability of Russia to construct energy export pipelines; or (ii) sell, lease or provide goods, services, technology, information or support to the Russian Federation for the construction of Russian energy export pipelines. The investment threshold for Section 232 of CAATSA is set at $1-million, or $5-million over a twelve-month period." That looks pretty comprehensive, although the US isn't so short of locally acquired energy supplies as Europe. Certainly, the German government doesn't like CAATSA and has said so. German politicians swamped the media with their objections to American interference. It does, however, provide an escape route if Germany feels too isolated over its cosying-up to Moscow. All it has to do is sit back and let CAATSA stop the pipeline, having washed its hands of responsibility. But then, from where would it get its energy supplies, having also taken the decision to put an end to nuclear power? Washington decided to add Nord Stream 2 to its targeted sanctions list after two ships linked to Gazprom sailed into the German port of Mukran.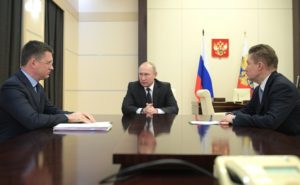 US sanctions are certainly slowing construction of the project, with companies nervous about incurring Washington's wrath and thereby attracting sanctions on further work. For example, in the event of Nord Stream 2 being completed, what company would risk accepting the inspection work if it meant being blacklisted by the US? And the groundswell of concern about Russia's aggressive behaviour is growing. Recently a group of acting and former diplomats wrote a letter that was printed in the magazine Newsweek, calling for Europe to stop Nord Stream 2. They cite what they describe as "a litany of malign activities aimed at upending liberal democratic norms across Europe and North America". The attempted murder of Navalny is mentioned as an example of what they call "destabilizing political adventurism at home and abroad." They point out that the project has nothing to do with ensuring Europe's future energy supplies. "Nord Stream 2 is not a European Project," they point out. "This project was not designed to serve Europeans. From Conception to implementation, the project has stood in stark contradiction to Europe's interests. It is 100% owned by Kremlin-controlled Gazprom." They argue that the whole idea behind it is to undermine the economic and strategic security of Ukraine, while Russia continues to wage what they call "a hybrid war" there in their bid to regain it. "If Nord Stream 2 were to come into operation," they write, "it would provide the Kremlin the technical capability to end or significantly diminish gas transit via the Ukrainian pipeline network, harming the Ukrainian economy overnight while removing a lever of deterrence against further Russian aggression to destabilize that nation."
CLOSING THE PIPE?
Gazprom claims that the decision to build Nord Stream 2 "was based on the successful experience in building and operating the Nord Stream gas pipeline. The new pipeline, similar to the one in operation, will establish a direct link between Gazprom and the European consumers. It will also ensure a highly reliable supply of Russian gas to Europe." The serving and former diplomats who wrote the letter in Newsweek see things rather differently. "Nord Stream 2," they write, "is not being developed to bring significant new gas volumes to Germany and Western Europe, as project promotors falsely claim, but is being developed to simply reroute existing gas transit to avoid Ukraine." They believe it's seen by Putin as a way to enrich contractors with close ties to the Kremlin, including some owned by oligarchs who are already targeted by western sanctions, and also as a vehicle for the capture and corruption of western officials. There's no shortage of those already, they say: people who were employed in the west in influential positions but are now employed directly by Russian state-owned enterprises and are energetically pursuing Moscow's overseas policy goals. The writers of that Newsweek letter urge the Transatlantic community to use every legal tool they can to ensure that Nord Stream 2 never comes into operation.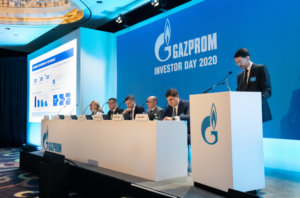 It's not only the United states that has serious concerns about the new pipeline; a number of Central and East European countries do, too, having had first-hand experience of what Russia can do. One thing it has proved itself very capable of doing is providing natural gas. Most of what goes into the Nord Stream pipeline, after undergoing treatment at the Vyborg compressor plant, comes from Russia's Yuzhno-Russkoye gas field in the oblast of Tyumen, although it also takes a feed from fields in the Yamal Peninsula. Nord Stream 2 has mainly been laid by the Swiss-Dutch company Allseas, but they stopped before completing the last 150 kilometres because of sanction threats from Washington. Similar threats may also dissuade the 120 or so companies scattered around the EU that were hoping to do business with Nord Stream 2.
If Germany decided to bite the bullet and withdraw permits from Nord Stream 2, the Switzerland-based (but Russian-owned) company could sue, with costs reaching the construction cost of the actual pipeline, thought to be around €9.5-billion. A country has got to be really convinced of the rightness of its actions before risking that amount of money in litigation. In fact, it looks unlikely (but not impossible) that anyone will succeed in stopping the construction. On 1 October, Denmark removed the final obstacle when its energy agency announced that it had granted Nord Stream 2 an operations permit for pipelines on the country's continental shelf, subject to conditions. Mind you, those conditions may not be easy to satisfy.
According to the Oil Price.com website, commissioning "can only take place when at least one of the pipelines has been tested, verified and when relevant conditions in the construction permit have been met." The website also mentions the fact that US Secretary of State Mike Pompeo had told the German daily Bild that the US is building a coalition aimed at preventing the completion. "From the US point of view," he told the paper, "Nord Stream 2 endangers Europe because it makes it dependent on Russian gas and endangers Ukraine – which in my opinion worries many Germans." It may do, but does it worry them enough to risk losing €9.5-billion? Watch this space.
Trump has warned companies that have helped Russia with the pipeline that they should "get out now or face the consequences". Angela Merkel has come under pressure from some of her EU neighbours to drop her support for Nord Stream 2 following the poisoning of Alexey Navalney. If she does, it will please the World Wide Fund for Nature (WWF) who see the pipeline as a possible environmental disaster.
Needless to say, however, Russia is delighted that what looks to be the last legal obstacle to progress has been removed. As the Russian news agency TASS reported: "To date, 93.5% of Nord Stream 2 has been finished. The construction was suspended at the end of 2019 when the Swiss pipe-laying company Allseas stopped work due to US sanctions." On the other hand, TASS also reports Moscow's anger with the Americans. "Russia rejects US attempts to oppose the Nord Stream 2 gas pipeline project by forging a coalition of project opponents," a spokeswoman of the Foreign Ministry, Maria Zakharova, is reported as saying. "We condemn calls for forging a certain coalition against the pipeline, wherein German and other companies have already made multi-billion investments," the diplomat said. And, somewhat strangely, TASS claims that Russia sees Western annoyance over the poisoning of Alexey Navalny as being linked to their disquiet over Nord Stream 2. "Russia's foreign intelligence service SVR has exposed some Western countries' involvement in fuelling the Alexey Navalny case," reports TASS (what's to fuel? Someone tried to kill him, which is enough to raise concern), "with the Nord Stream 2 project being the main target." This somewhat bizarre statement was credited to Sergei Naryshkin, Director of Russia's Foreign Intelligence Service (SVR).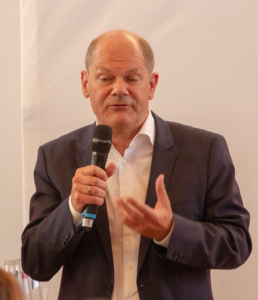 Russia has also attacked the German government for allegedly trying to forge alliances with the pipeline's opponents.
Certainly, Berlin's opinion of the pipeline is inevitably coloured by the strong but unproven possibility that Putin ordered the murder of a political opponent, something Russia seems to find hard to understand. And Angela Merkel appears to be doing her best to appease Washington and soften its stance. Again according to TASS, the German government offered a billion-euro deal to the US in exchange for Washington's rejection of sanctions against the Nord Stream 2 pipeline project. It was citing a report in Germany's Die Zeit newspaper. According to the newspaper's sources, Berlin said it was ready to invest €1-billion in the construction of two LNG terminals for handling American liquefied natural gas. "In exchange, the US will allow unobstructed finalization and use of Nord Stream 2," German Vice Chancellor and Finance Minister Olaf Scholz is reported to have said in a letter to US Secretary of the Treasury Steven Mnuchin. In the letter, Germany noted that "the existing legal options for sanctions have not been exhausted yet."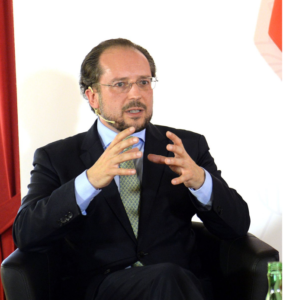 Austria has already indicated that it would not allow the attempted murder of Navalny to lead to sanctions against Russia without proof, TASS reports Austrian Minister of Foreign Affairs, Alexander Schallenberg, as saying. "All measures are possible," he continued. "There is an EU sanctions procedure against chemical weapon proliferation. Depending on the investigation's outcome, we will discuss possible sanctions. But they must not be announced arbitrarily without proof. We must know who is responsible. The European Union should not lump together the decision on the construction of the Nord Stream 2 pipeline with the incident with blogger Alexei Navalny," said the Austrian foreign minister. "Incident" seems an odd choice of word. It's unclear who else Austria believes might have wanted Navalny dead or could have gained from his removal, nor what other person or group would have had access to a Russian military-grade nerve agent in order to do the deed. The spirit of Harry Lime lives on.
AS GREEN AS YOU LIKE?
Nord Stream 2 could still prove a political disaster. Critics point out that the pipeline would bypass not only Ukraine but also Slovakia, the Czech Republic, Belarus and Poland, and there are fears that it could all be part of a Russian plot to exert influence by threatening to cut off their gas supplies. They did it before in 2005, when Russia claimed that instead of paying for gas, Ukraine was diverting gas intended for the rest of Europe, something Ukraine later admitted but explained that with temperatures lower than -30 Celsius it had little choice; it had no money. In January 2006, Russia turned off the taps. Things were restored later the same month but in 2007 there were fresh disputes over Ukrainian debts, which led to supplies being reduced in March 2008. Later that same year, Russia and Ukraine again fell out over what was owed, leading in January 2009 to severe disruptions of supply across much of Europe. Eighteen European countries complained of drops in gas pressure or to losses of supply in gas transported across Ukraine. The two countries fell out again later because Russia refused to accept Ukraine's reduction in demand, brought about by an economic recession. The saga continued but legally Russia was in the right. In June 2010, a Stockholm court of arbitration ruled that Ukraine's Naftohaz must return over 12 billion cubic metres of gas to RosUkrEnergo, a company based in Switzerland in which Gazprom held a 50% stake.
This is another of those modern-day stories in which politics plays a part but where many of the decisions are being based on financial considerations.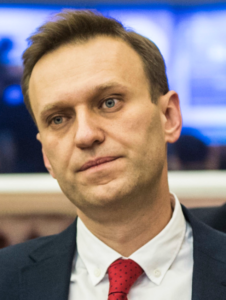 You can almost imagine hearing in the corridors of European power some high official, in referring to Navalny, saying the equivalent of "Murder? Schmurder!" In other words, who cares as long as we get our expected kick-back? Meanwhile Nord Stream 2's website is resplendent with pictures of beautiful, pristine nature, undisturbed by the laying of the pipeline: pine forests trailing down to the sea on the coast of Sweden, a basking ringed seal (presumably in Russia, since that is where most of them live), a kittiwake catching a fish off Finland, anglers wading in shallow seas by the Russian coast. Idyllic doesn't do it justice. But then, the company is keen to highlight the project's environmental credentials. "As a project in the transboundary context, the pipeline is subject to international conventions and national legislation in each of the countries through whose waters it passes," its website says. "The pipeline route, construction plan and environmental monitoring programmes were also developed in close consultation with the competent environmental authorities in each country." Apparently this is known as 'green-washing'. The company has also been careful to comply with individual national rules and to involve the official bodies that help to enforce them. "Additionally, Nord Stream 2 selected independent contractors to monitor and verify the actual impacts of construction to the environment and marine life," the site says. "The environmental monitoring programme includes 17 receptors that collect information about abiotic, biotic and socio-economic parameters across in all five countries. It takes place before, during, and after construction and addresses 12 main categories: water quality, seabed sediments, underwater noise, bird populations, marine mammals, flora and fauna, fish and fisheries, cultural heritage, munitions, maritime traffic, onshore environment, and Natura 2000 areas." It's a little like those disclaimers that are sometimes shown among the closing credits of a movie: 'no animals were harmed in the making of this motion picture'.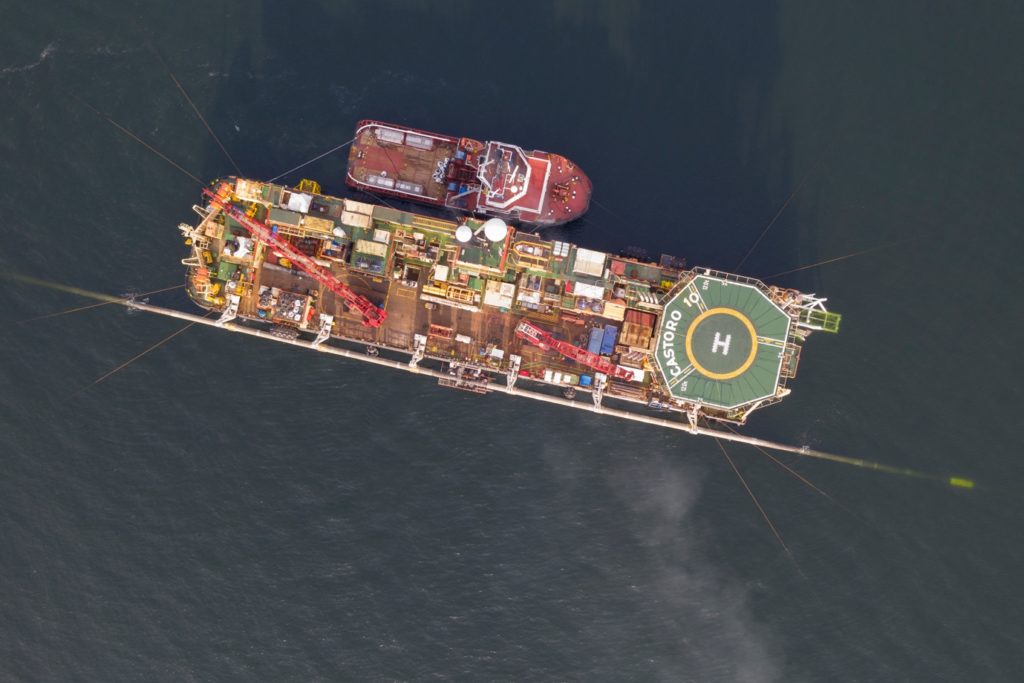 If so, then everything is hunky-dory – except, perhaps, for Ukraine. There are those in Kyiv who must feel uncomfortable with the rerouting of Europe's gas supply in a way that by-passes them. They already know that Russia is not a trustworthy partner; the on-going war by separatists in the East has already seen interference by Russia and Russia took the Crimean Peninsula away from it. It is in an uncomfortable position geographically, too, with Russia to its east and north-east, Belarus to the north, Poland, Slovakia and Hungary to the west and Moldova and Romania to the south. None of them, of course, anywhere near the Baltic Sea and certainly nowhere near the planned outlet of Nord Stream 2. Assuming American objections are swept aside or ignored, or Joe Biden wins the US election and is less concerned than Trump, Russian influence looks set to increase and that is unlikely to be good news for most Ukrainians. They're probably hoping for a mild winter.