|

A NEW BICYCLE PARKING IN AMSTERDAM
Two large underground/underwater bicycle parkings have been inaugurated close to the the Amsterdam Central Railway Station. These new parkings can accommodate up to 11,000 bicycles. These large infrastructures which will contribute to shifting mobility even more away from polluting means of transport have been financed in part by the CEF Transport programme, which helped finance the digitisation & automation of the two parkings (think automated check-in and payment systems and more).
Another considerable success story for the European Climate Infrastructure and Environment Executive Agency Transport programme, totally aligned with the overarching objective of contributing to the implementation of the EU Green Deal.
|

EUROPEAN DEFENCE AGENCY OPENS 2023 DEFENCE INNOVATION PRIZE COMPETITION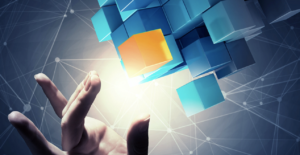 The European Defence Agency (EDA) issued its call on February 15 for applications for the 2023 edition of the Defence Innovation Prize, which this year is dedicated to technologies for situational awareness and technologies for communication and information systems. A total of two prizes (one prize per category) will be awarded for the best innovative ideas. The prize-winners are expected to propose ideas which would, if implemented between now and 2030, contribute to improving and enhancing specific EU defence capabilities.
The winning ideas or concepts will each be awarded €30,000.
The EDA Defence Innovation Prize aims to stimulate defence technological innovation in Europe by supporting non-defence Research and Technology (R&T) communities and innovators who are set to play an ever-bigger role in developing and producing Europe's future defence capabilities.
From 2023, the EDA Defence Innovation Prize is now under the umbrella of the Hub for EU Defence Innovation (HEDI), a new platform for innovation lead by EDA that was established in March 2022 by the EU's Strategic Compass for Defence and Security. The innovation prize complements other HEDI's services such as the EDA Research, Technology and Innovation Papers Award 2023.
How to apply? The deadline for submitting applications is 15 June 2023.
The contest rules and application criteria/details can be found at :
https://eda.europa.eu/docs/default-source/documents/rules-of-contest-eda-defence-papers-award-20235081bd3fa4d264cfa776ff000087ef0f.pdf and https://eda.europa.eu/what-we-do/research-technology/innovation-prize
The prize will be awarded during EDA's annual conference in Brussels in December.
What is expected from applicants?  Submitted innovations must be the applicants' own intellectual property. However, submissions may include improvements of existing ideas, new combinations, or adaptations thereof and which are applicable in a different context. The applicants must demonstrate the innovative added-value of their ideas, compared to what already exists.
Proposals must be innovative, implementable through a collaborative project and financially affordable in terms of future development and exploitation.
The contest is especially, but not exclusively, aimed at non-traditional defence industries, including civil or dual-use producers, and researchers as they play a growing role in inventing and creating the disruptive capabilities that Member States' armed forces will need tomorrow. No specific defence background is required to be considered for the prize, and consideration is open to innovators from all types of industries and research institutions in EDA Member States, including defence and civil/commercial producers, large companies, start-ups / SMEs, and civil research communities.
|

EUROPEAN GREEN DEAL: COMMISSION PROPOSES 2030 ZERO-EMISSIONS TARGET FOR NEW CITY BUSES AND 90% EMISSIONS REDUCTIONS FOR NEW TRUCKS BY 2040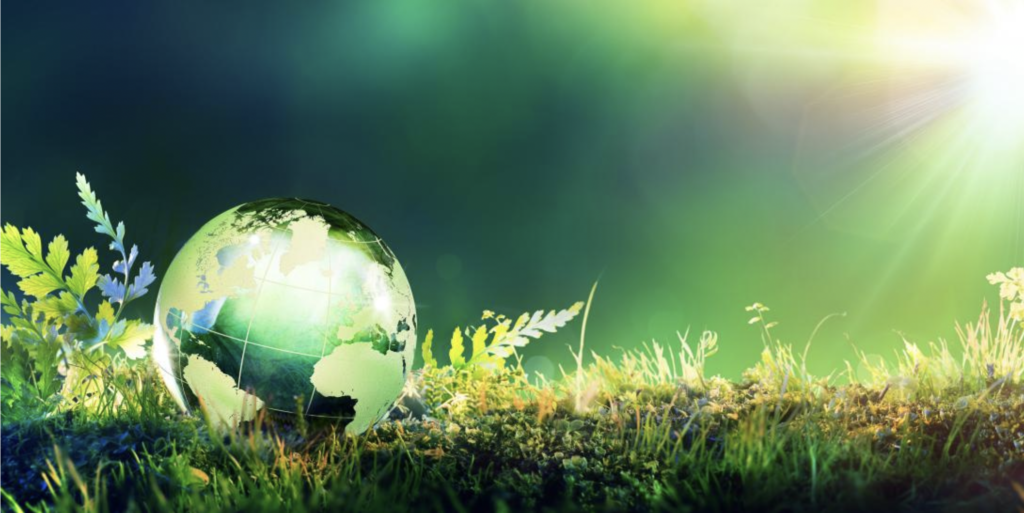 The European Commission has proposed ambitious new CO2 emissions targets for new heavy-duty vehicles (HDVs) from 2030 onwards. These targets will help to reduce CO2 emissions in the transport sector – trucks, city buses, and long-distance buses are responsible for over 6% of total EU greenhouse gas (GHG) emissions and more than 25% of GHG emissions from road transport. These strengthened emissions standards would ensure that this segment of the road transport sector contributes to the shift to zero-emissions mobility and the EU's climate and zero pollution objectives.
The Commission proposes phasing in stronger CO2 emissions standards for almost all new HDVs with certified CO2 emissions, compared to 2019 levels, specifically:
45% emissions reductions from 2030;
65% emission reductions from 2035;
90% emissions reduction from 2040.
To stimulate faster deployment of zero-emission buses in cities, the Commission also proposes to make all new city buses zero-emission as of 2030.
In line with the European Green Deal and REPowerEU objectives, this proposal will also have a positive impact on the energy transition, by lowering demand for imported fossil fuels and enhancing energy savings and efficiencies in the EU's transport sector. It will provide benefits for European transport operators and users by reducing fuel costs and total cost of ownership, and ensure a wider deployment of more energy-efficient vehicles. It will also improve air quality, notably in cities, and the health of Europeans.
Moreover, this is a key sector to support the European clean tech industry and boost international competitiveness. The EU is a market leader in the production of trucks and buses and a common legal framework helps to secure that position for the future. In particular, the revised standards provide a clear and long-term signal to guide EU industry investments in innovative zero-emission technologies and boost the rollout of recharging and refuelling infrastructure.
Background
Emissions in the HDV sector have been increasing year-on-year since 2014 with the exception of 2020 due to the COVID-19 pandemic. Especially in the freight sector, emissions are increasing rapidly. This is mainly due to growing road transport demand, which is expected to keep rising in the future. In 2019, freight emissions were 44% higher than emissions from the aviation sector and 37% higher than maritime transport emissions.
The vast majority of heavy-duty vehicles in the EU fleet (99%) currently run on internal combustion engines, fuelled largely by imported fossil fuels such as diesel. This adds to the EU's energy dependency and current volatility of the energy market.
|

EFCA´s newly-chartered EU fisheries patrol vessels are ready to go at sea
The European Fisheries Control Agency (EFCA) has presented the three new EFCA´s chartered patrol vessels, which will serve as additional platforms for EU fisheries inspections in European and international waters.
Following the mandate from the EU institutions to strengthen EFCA´s operational capacity for assisting the Member States and the European Commission in the monitoring, control and surveillance of fisheries, as required by the Common Fisheries Policy, EFCA has reinforced its fleet with three new offshore patrol vessels, following the award of a public call for tender. These are the only  patrol vessels whose operations are managed by  an EU Agency. They have been named as Ocean Guardian, Ocean Protector and Ocean Sentinel.
All three vessels fly the Portuguese flag, and will be deployed primarily as fisheries patrol vessels to support MS in the different EFCA joint deployment plans from the Mediterranean and Black Sea to the Western Waters, North Sea, Baltic Sea, NAFO and NEAFC.
The vessels will also be deployed as fisheries patrol vessel in the scope of multipurpose operations in the framework of European cooperation on coast guard functions. The three vessels, during their operations will also be available for supporting other coast guard functions, inter alia, providing support during search and rescue situations, maritime surveillance and pollution response.
In addition to seaborne means, EFCA has also contracted an aircraft to carry out aerial surveillance services for fisheries control, thus providing an additional tool to support MS in the different EFCA joint deployment plans.
"Today is an important milestone in the history of the Agency. The chartering of three inspection platforms marks a turning point and materializes our strong commitment to support Member States authorities and the European Commission promoting compliance with the fisheries rules, as well as contributing for safe, secure and sustainable sea. The vessels´ modern facilities and technologies ensure a safe and comfortable stay onboard. Their deployment could be seen as a specific oceans safeguarding measure which enhances the EU capacity to improve the effectiveness of fisheries control operations in the EU and beyond " said Susan Steele, EFCA Executive Director.
|

THE RECON ULTRALIGHT MULTICOPTER AIRCRAFT NOW FOR SALE
Ryse Aero Technologies has started reservations for prospective buyers for its Ryse Recon, the company's first electric vertical take-off and landing (eVTOL) aircraft for advanced air mobility.
Customers can expect their delivery in the fourth quarter of 2023,
The Ryse Recon is a personal eVTOL multicopter aircraft with a top speed of up to 63 mph (101 km/h) and a range of 25 miles (40 km). The vehicle weighs less than 300 lb (136 kg) and has the ability to operate on both land and water.
It features an open cockpit, open-framed fuselage, and six independent propulsion systems – each one of which will, in turn, be powered by a removable battery pack. Also, the battery packs are specially designed to work like your box store electric lawnmowers; they are removable and rechargeable, so you can have spare sets.
The Recon is designed to be easily mass-produced, inexpensive to maintain, and easy to fly. The patent-pending removable battery and vehicle operation systems were designed to be operated by an individual with minimal training, featuring advanced artificial intelligence and simple control systems. Without extensive training, the operator can operate the device over any terrain, whether it be to locate a lost calf or be of assistance to a lost boater.
The Recon eVTOL aircraft will be sold as an ultralight vehicle, no pilot's license is needed.
|

FRENCH MAYOR BEGS MADONNA TO LOAN PAINTING THAT BELONGED TO HER CITY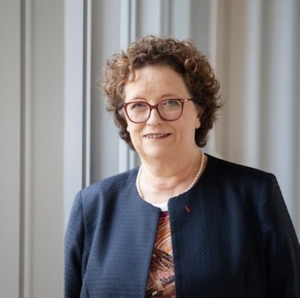 The mayor of the French city Amiens, Brigitte Fouré, has "begged" in a video the American star Madonna to "lend" her a painting from her personal collection, similar to a work of art in the city that disappeared during the First World War, so that the inhabitants can "see it again":
"A recent article in the newspaper Le Figaro enabled us to discover that the painting, which was stored before the Great War in the Musée des Beaux-Arts d'Amiens, now the Musée de Picardie, and which disappeared after an episode of bombing, could have been found in the United States in the personal collection of the famous singer Madonna.
As part of our city's bid to become the European Capital of Culture in 2028, I am sending this message to Madonna so that she will agree to lend us this work! She could then, for a while, come back to Amiens and be seen by thousands of Amiens inhabitants!
Amiénoises, Amiénois, you too have a role to play: share massively this message so that it reaches Madonna! I'm counting on you!"
In 1989 at an auction in New York the American performer Madonna paid $1.3 million (equivalent to $2,841,852 in 2021) for a painting believed to be 'almost identical' or the missing Diana and Endymion itself, but undated and without Langlois's signature.The painting Madonna purchased is 3 cm smaller than the original and could be either a copy or the original painting with the date and signature removed. It was identified by an art curator from.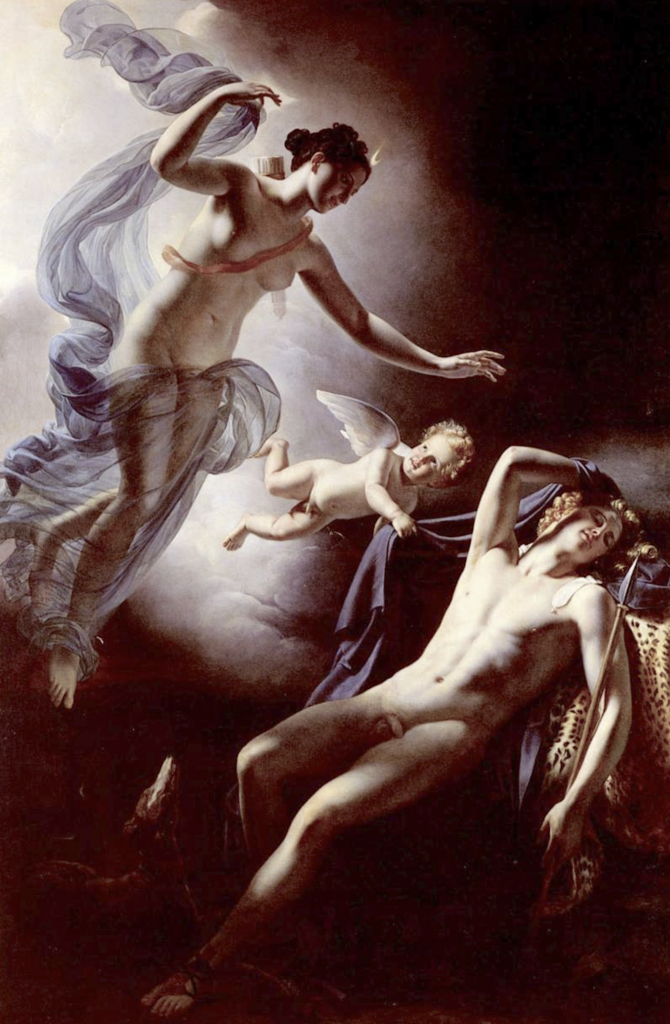 Diana and Endymion is an 1822 painting by Jérôme-Martin Langlois.The painting depicts the Roman goddess Diana, one of the twelve Gods and Goddesses of Olympus, falling in love with Endymion and is painted in the Neoclassical style.
The painting was displayed to acclaim at the Paris Salon of 1819 and was completed in 1822 having been commissioned by Louis XVIII for his Salon of Diane at the Palace of Versailles
It was believed that the work was destroyed in the bombing of Amiens in 1918 during World War I. The painting had been part of the collection of the museum that had been evacuated to the Louvre in Paris for safekeeping
|

GAS DISCOVERY IN THE NORWEGIAN SEA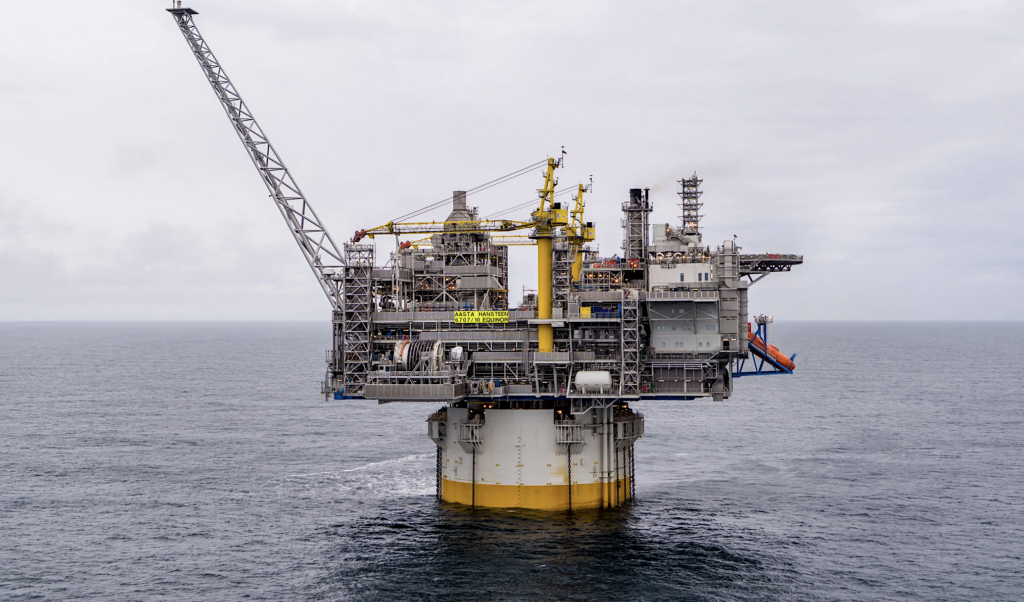 Equinor and partners Wintershall Dea and Petoro have made a commercial gas discovery in production licence 1128 estimated at between two and eleven billion standard cubic metres of recoverable gas, or about 12.6-69.2 million barrels of oil equivalent.
Exploration wells 6605/1-2 S&A in the Norwegian Sea were drilled by the Deepsea Stavanger drilling rig.
The Obelix Upflank discovery was made some 23 kilometres south of the Irpa gas discovery, and 350 kilometres west of Sandnessjøen.
This is the first discovery made on the Norwegian continental shelf (NCS) in 2023, and the first wells in the Equinor-operated production licence awarded in the APA award in 2020.
"We need to find more gas on the NCS. Discoveries near existing infrastructure requires less volume in order to be commercially developed, and can be quickly put on stream with low CO2 emissions. We will together with our partners consider tie-back of this discovery to Irpa, for which we recently submitted a plan for development and operation," says Grete B. Haaland, Equinor's senior vice president for Exploration and Production North.
Irpa is a subsea development that will be tied back to the Aastad Hansteen platform. Irpa will extend the life of Aasta Hansteen by seven years, and contribute to more activity at the supply base in Sandnessjøen, for the helicopter base in Brønnøysund, and for the operations organisation in Harstad.
Partners: Equinor 70 %, Petoro 20% and Wintershall Dea 10%.
|

PORT OF ANTWERP WELCOMES OFFICIALS FOLLOWING CONTINUED RISE IN COCAINE SEIZURES
European Commissioner for Home Affairs Ylva Johansson has visited the Port of Antwerp, following the continued rise in the quantity of cocaine seized at the port. The Commissioner was accompanied by Belgian Minister of the Interior Annelies Verlinden, EMCDDA Director Alexis Goosdeel and Europol Executive Director Catherine De Bolle. In recent years, Belgium has become the country seizing the largest quantities of cocaine in the EU.
Most cocaine seized in Europe arrives in maritime shipping containers. The Port of Antwerp, Europe's second-largest container terminal, has been in the spotlight since 2018 as a prominent entry point for illicit drugs shipped to Europe from Latin America. Last month, data reported to the EMCDDA from the Belgian authorities indicated that cocaine seizures in Antwerp had risen from 91 tonnes in 2021 to close to 110 tonnes in 2022, making Antwerp the leading port for cocaine seizures in Europe.
In some EU Member States (Belgium, Spain, France, Netherlands), competition between criminal networks has intensified, resulting in an increase in violent clashes. This includes a rise in homicides, kidnappings and intimidation, with violence spilling over to those outside the drug market (e.g. bystanders, lawyers, government officials, journalists).
EMCDDA Director Alexis Goosdeel commented today: 'High levels of cocaine production in South America have resulted in record quantities being seized in Europe, with Belgium seizing the largest amounts of the drug in the EU. The exceptionally large cocaine seizures made in Antwerp, and in other European ports, indicate that the growing flow of cocaine now threatens the entire European Union'.
Goosdeel continues: 'I am deeply concerned that the expanding EU cocaine market is bringing a rise in violence and corruption and a strain on public institutions and governance. It also increases the risk of crack and cocaine use in all EU Member States. Based on available data and scientific evidence, we must adapt our responses to reduce drug supply and demand. This requires a more holistic and strategic analysis to capture the complexity of the drug market's transformation in recent years and to design new and innovative approaches to the problem'.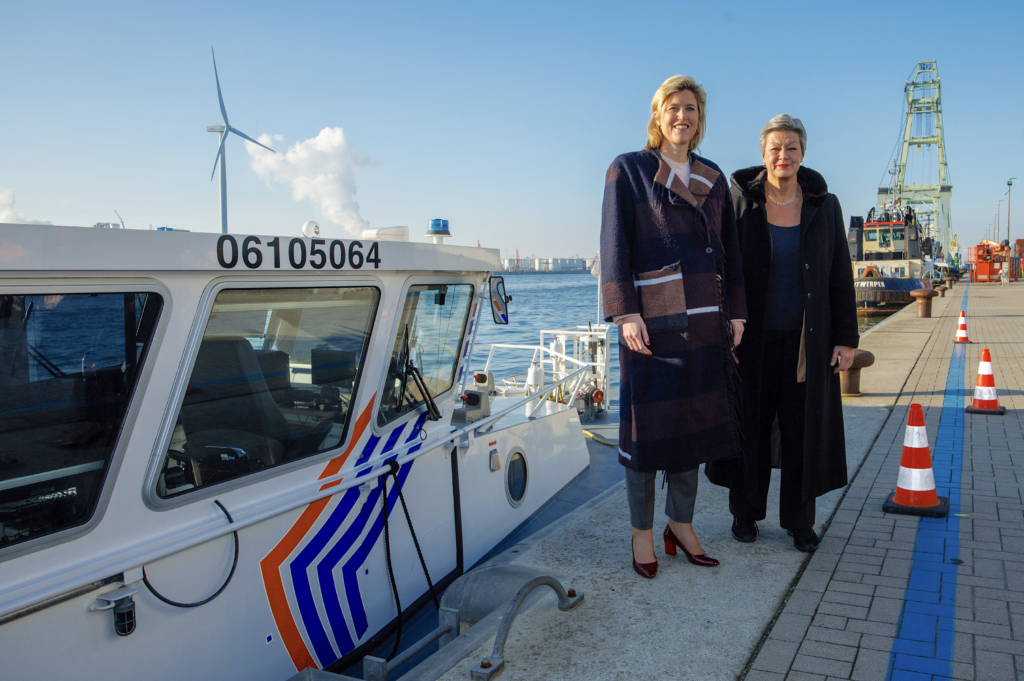 He added: 'We stand together with the European institutions and national authorities to reduce the availability of cocaine, protect our neighbourhoods and communities, and keep our citizens and their families safe from this drug's harmful health and social effects'.
In his address to the authorities of the country on 31 January 2023, His Majesty King Philippe of the Belgians underlined the 'need to address the root causes of addiction, invest more in prevention, and protect young people from the false promises of drug use'.
Most of the cocaine shipped to Antwerp comes from Colombia, via the port of Guayaquil in Ecuador. (Source EMCDDA)
|

SPANISH MUSEUM RETURNS 2 PAINTINGS LOOTED BY NAZIS TO POLAND
A Spanish museum has returned two 15th century painting to Poland.
Attributed to the school of the Dutch painter Dieric Bouts, the masterpieces had been stolen by the Nazis during World War II from the Czartoryski collection in Gołuchów
When these masterworks representing Christ and the Virgin were claimed by Poland in 2020, the museum immediately made the choice to return them. It took more than 2 years to complete all the official formalities.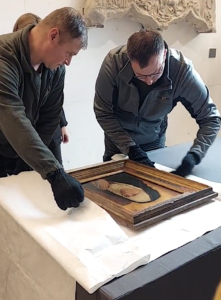 The paintings "Mater Dolorosa" (Mother of Sorrows) and "Ecce Homo" were handed over to a delegation from Poland's culture ministry at the Museum of Pontevedra. "We are saddened by the departure of this work from the museum.
For us, it was very important, but we will have the satisfaction of being able to continue to appreciate it in another museum, even thousands of kilometres away." said the Museum director, Xosé Manuel Rey.
The Nazi occupying forces stole the works from a collection in Poland. They were acquired by a Spanish private collector after the war who sold them to the Pontevedra museum in 1994 in Madrid in 1973 where they have been on display before their restitution to Poland.
|

US FORCES IN EUROPE TO TAKE PART IN EXERCISE ARCTIC FORGE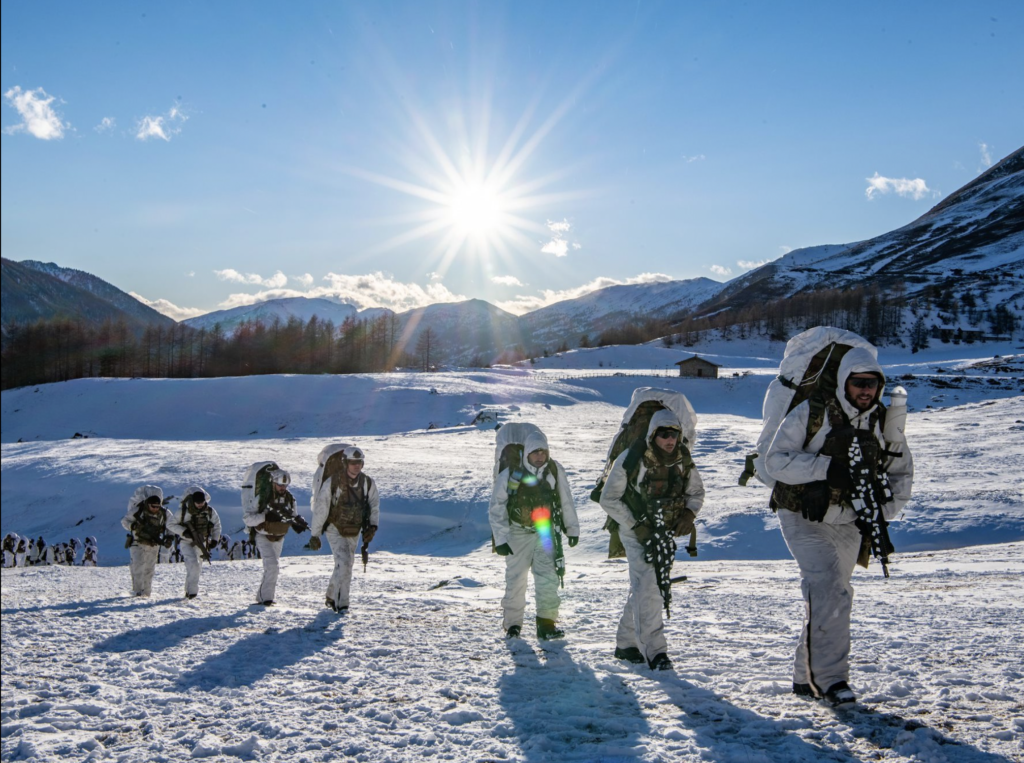 Activities began in February 2023 in Finland and Norway as part of exercise Arctic Forge.
Arctic Forge 23 is a U.S. Army Europe and Africa-led umbrella exercise for U.S. contributions to partner-hosted exercises in Finland and Norway, focused on building Arctic military capabilities and cooperation.
"Whether we are campaigning, competing, responding to crisis or in conflict, winning matters," said U.S. Army Europe and Africa Commanding General, Gen. Darryl A. Williams.
"And we must win in any engagement, including and especially the Arctic, where over-the-pole exercises like this with the Total Army and with our Allies and partners not only protect U.S. national security interests, but ensure a safe and secure region." Arctic Forge 23 includes Finland's Defense Exercise North, and exercise Joint Viking in Norway.
The goal of Defense Exercise North is to demonstrate readiness by deploying a combat-credible force to enhance power in NATO's northern flank in support of our partner Finland, an aspiring NATO member.
Defense Exercise North began when U.S. Army personnel from the 11th Airborne Division, deployed from Alaska to Finland. This portion of the exercise included an over-the-pole flight. They were augmented by personnel from the 10th Mountain Division and Virginia Army National Guard, deploying from New York and Virginia to Finland. The 280 U.S. Army personnel will train alongside approximately 550 military personnel from Finland, focusing on commanding and controlling a multinational force at the battalion level, modernization and experimentation.
Approximately 730 U.S. Marines from II Marine Expeditionary Force and 200 U.S. Army personnel were participating in exercise Joint Viking alongside more than 10,090 combined military personnel from Denmark, Germany, the Netherlands, Norway, and the United Kingdom.
"This is an incredible opportunity to team up Marines and Sailors from across the Marine Air-Ground Task Force with our U.S. Army and NATO European Allies and partners," said Lieutenant General David A. Ottignon, commanding general, II Marine Expeditionary Force. "Our relationships with our Nordic partners and Allies have never been better. We learn so much from training with them and enhancing our ability to sustain ourselves and operate in the high north. We are more survivable and lethal in austere environments because of exercises like Joint Viking."
During Joint Viking, U.S. Army personnel participating were conducting winter warfare and maneuver training with their multinational counterparts providing indirect fires from the 41st Field Artillery Brigade, and air defense integration from the 10th Army Air and Missile Defense Command, into Norwegian Land Forces operations. Additionally, staff augmentation from the 56th Artillery Command and the 21st Theater Sustainment Command integrated with their Norwegian counterparts to assist with the joint fires process, and train on winter warfare logistics.
The U.S. Army trains and equips its forces to operate in extreme cold, high altitude, and variable weather conditions and operates alongside Allied and partner Arctic nations, which demonstrates our resolve to securing national interests in the Arctic region.
| A CHINESE COMPANY WITH OFFICES IN BEIJING AND LUXEMBOURG IS PROVIDING SATELLITE IMAGERY OF UKRAINE TO THE MERCENARY WAGNER GROUP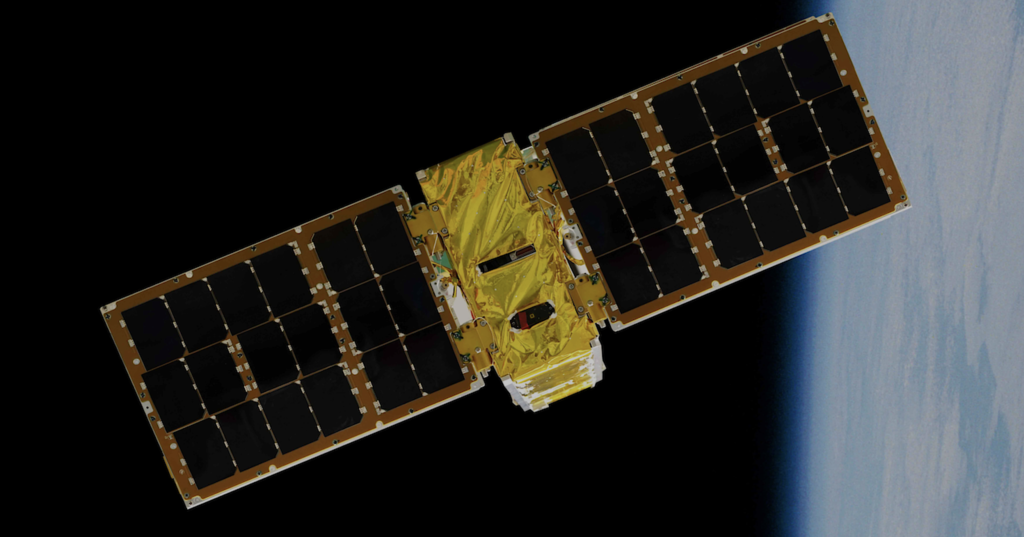 Changsha Tianyi Space Science and Technology Research Institute Co. LTD (Spacety China) a People's Republic of China (PRC)- based entity is accused of providing synthetic aperture radar satellite imagery orders over locations in Ukraine to Terra Tech, a Russia-based technology firm that supplies space imagery acquired by commercially active satellites, as well as aerial images acquired by unmanned systems.
The compagnies, as well as another Russian space entity, BARL, have been sanctioned by the U.S. Department of the Treasury's Office of Foreign Assets Control (OFAC) for sharing foreign high-resolution satellite imagery in order to enable Wagner combat operations in Ukraine.
In addition, OFAC took action against Spacety Luxembourg S.A. (Spacety Luxembourg), Spacety China's Luxembourg-based subsidiary.
Spacety Luxembourg has denied any support of the Russo-Ukrainian War and the Wagner Group.
On its website, Spacety China claims to « be the world 1st commercial company to provide SAR imagery data of every point on earth accessible and affordable to users all over the world ».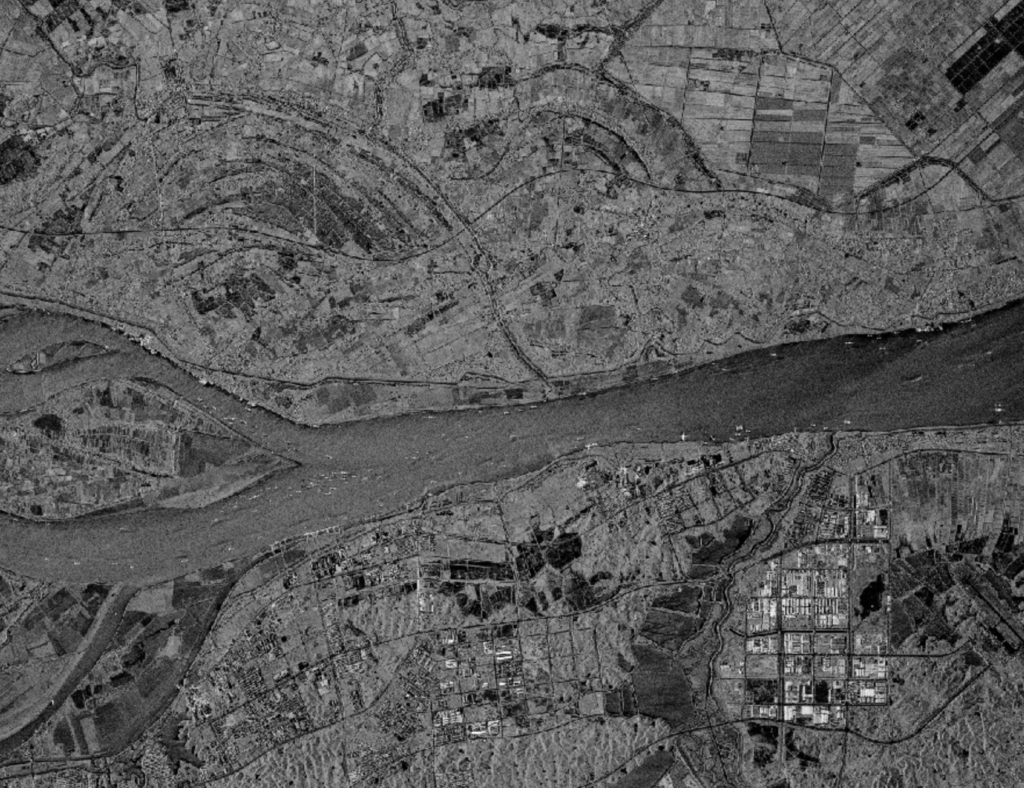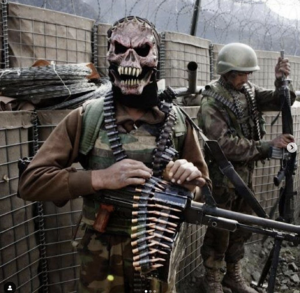 The Wagner Group is playing a significant role in the Russian invasion of Ukraine, where, among other activities, it has been reportedly deployed to assassinate Ukrainian leaders, and has widely recruited prisoners and convicts for frontline combat.
In December 2022, it has been claimed that the Wagner group has 50,000 fighters in Ukraine, including 10,000 contractors and 40,000 convicts.
After years of denying links to the Wagner group, Yevgeny Prigozhin, a businessman with close links to Putin, admitted in September 2022 that he "founded" the paramilitary group.