© Pipistrel-aircraft.com
Pilots of the Danish Armed Forces at the Flying School in Karup will soon be able to practice their flying skills in a more climate-friendly way. The Danish Ministry of Defense has launched an action plan focusing on the transition to more environmentally friendly solutions. So, as the first country in the world, Denmark has leased two electric aircraft, on course to their operational use in the air force.
According to the plan, the two electric planes will be delivered to the Flying School in Karup this September, where they will be used for a two-year trial period. Initially, the planes will be evaluated by experienced pilots, but then they will be used as training airplanes and included in Karup Flying School's program for new pilots. The Pipistrel Velis Electro is the first type-certified fully electric plane in the world. It will complement the Danish Air Force's current training aircraft Saab T-17 .
Danish Minister of Defense, Ms. Trine Bramsen says: "Everyone has a responsibility to contribute to climate change prevention. This also applies to the area of defense. Therefore, we have decided to procure electric aircraft for our air military. The electric planes will be used for training, among other things. The experience will be important for future equipment acquisitions in the field of defense."
Lieutenant Colonel Casper Børge Nielsen of the Ministry of Defense Material and Procurement Agency has many years of experience as a test pilot. Now he is in charge of testing the electric planes for flight training use in the Air Force. He says: "We will test whether some of the flights and tasks we have in the Air Force can be replaced by electric planes."
He warns there are still some limitations, because this kind of flight is still at a very initial stage, but he says that considering flight training, the two aircraft will probably be able to cover many needs of the the Danish Air Force.
Børge Nielsen confirmed he had no doubt that also within Air Force, something must happen for the protection of environment. He said the goal was to gain some experience in electric flight at an early stage, so they would be the forefront when this technology evolves over the years.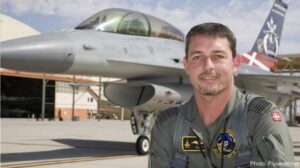 The two aircraft will be provided to the Danish Armed Forces in cooperation with Green Aerolease, owner of the largest Pipistrel Velis Electro fleet.
Pipistrel CEO Ivo Boscarol says: "We are thankful to the Danish Armed Forces for their pioneering spirit and decision to contribute to a cleaner atmosphere. Our Velis Electro will deliver immediate reduction of CO2 emissions, noise and cost associated with military pilot training operations. Surely Danish citizens will appreciate much quieter flying activities in vicinity of populated areas across the country.
For Pipistrel, it is a big honour to be selected by such an esteemed institution as the Danish Armed Forces. For all other training organizations, this is a clear signal that Pipistrel Electric Aircraft can be used equally well in ab-initio pilot training and in the most demanding military flight training scenarios."
Pipistrel Aircraft, founded in 1989, is among the world leaders in design and production of affordable environmentally friendly General aviation aircraft. Pioneer in terms of state-of-the-art technology for light aviation, Pipistrel is the first European aircraft manufacturer, and the only one so far, to obtain an aircraft certification from the European Union Aviation Safety Agency (EASA) for its electric aircraft, the Pipistrel Velis Electro, the ideal aircraft for initial training of pilots.
Featuring noise levels of only 60 dBa, Velis Electro is considerably quieter than other aeroplanes and produces no combustion gases at all. Its revolutionary powertrain is entirely liquid-cooled, including the batteries, and demonstrated the ability to withstand faults, battery thermal runaway events, and crash loads as part of the certification process. Velis Electro can operate in cold, hot and rain.
Conceived to be a fundamental member of the Velis Training System, the Velis Electro was designed to be simple to operate and maintain, without compromising safety. Employing the Pipistrel's type certified electric engine, the Velis Electro delivers power instantly and without hesitation – using a simplified user interface in a cockpit that maintains the same look-and-feel of its conventionally powered siblings. The reduced number of moving parts dramatically decreases maintenance costs and the risk of malfunctions is further minimized thanks to its built-in continuous health-monitoring system. This enhanced reliability allows the Velis Electro to have more than double the lifespan of powertrain elements in comparison to the previous generation of electric airplanes.
As part of the Type Certification, Pipistrel demonstrated that Velis Electro achieves the highest levels of safety, even surpassing those required for conventionally powered aircraft.
Velis Electro is a full-electric derivative of the proven Virus SW 121, which is already type certified by the European Union Aviation Safety Agency (TC No EASA.A.573). It is equipped with a Pipistrel type certified electric engine E-811-268MVLC (TC No. EASA.E.234), developed with partners EMRAX and EMSISO, and Pipistrel's three-bladed composite fixed pitch propeller P-812-164-F3A.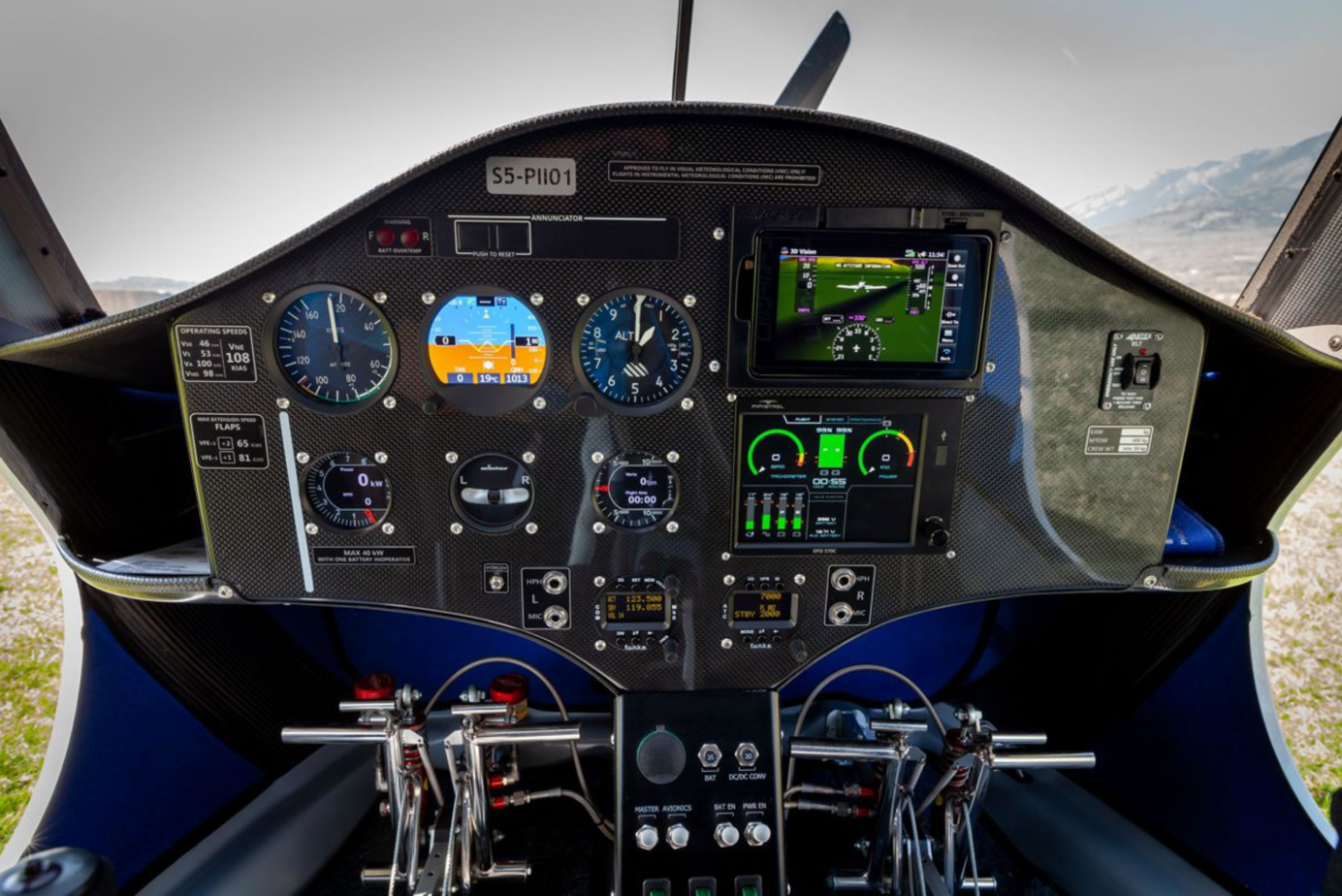 The 57.6kW liquid cooled electric engine provides power to the aircraft.
The power is delivered by 345 VDC electric system built around a liquid-cooled in-house developed high performance battery system, which includes two Pipistrel PB345V124E-L batteries connected in parallel, installed in a redundant 2-unit arrangement, total nominal capacity 24.8 kWh. Crashworthy, thermal runaway inhibiting, HIRF/EMI tolerant.
One battery pack is located in the nose of the airplane and the second behind the cabin. This ensures redundancy of the power source: in case of battery failure, the malfunctioning battery would get automatically disconnected from the system. A single battery is capable of standalone operation and has enough power capability to support climbing and continuation of flight.
.